Unlocking Excellence: How HitContract Elevated Hiring Quality by 38%.
How HitContract Elevated Hiring Quality by 38%.

The main intention of a recruitment agency is to help job seekers find new jobs while assisting companies in finding the best candidates for open positions. With all the other important tasks that HR handles on a daily basis, where do they find time to post a job ad, screen candidates, conduct interviews, and successfully fill the roles with the best candidate in the market? The hiring process is a full-time job in itself, one that can pop up at any time. Staffing and recruitment agencies handle the time-consuming task of finding the best candidates, freeing HR managers to focus more on onboarding, employee engagement, training new hires, and conveying company culture. As a result,  HR managers are delighted with recruitment agencies.
Let's glance at the main findings on the satisfaction of recruitment agencies. 
1.  Recruitment agencies are recommended and appreciated by candidates and HR departments. 
2. HR managers who often use recruitment agencies and who put them in competition with each other. 
3. Firms recognised for the quality of the candidates proposed. 
4. The HR departments expect all recruitment firms to evaluate and select candidates, as well as to follow up and react quickly.
For this reason, recruiting software becomes a demand for recruiting agencies and hr professionals. 94% of hiring professionals that use ATS report that the software has improved their hiring process. So, whether starting a new business, expanding into new territories, or growing your workforce, you need an experienced partner who understands your needs. With the increasing number of foreign investors setting up companies in France, the number of jobs created by these companies and the number of job seekers is also increasing. Working conditions in France are competitive compared to other countries, which is why the French workforce is the most valued in Europe.
French recruitment agencies are familiar with the local job market and are ready to introduce qualified professionals to reputable organisations in France. So, suppose you are looking for a job immediately or want to attract qualified personnel to your business; registering with one of the French recruitment agencies listed below would be a good idea for recruitment services.
Top 15 Recruiting Agencies in France, Europe
1. Aquent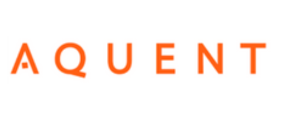 Aquent is the leading global work solutions company helping guide businesses toward the talent, technology, and services they need to excel. From speciality recruiting and talent experience to creative strategy and project management, Aquent is making the future of work better for everyone. Its brands include Aquent Talent, Aquent Studios, Aquent RoboHead, Aquent Scout, Aquent Employer of Record, and Aquent Gymnasium. 
2. Morgan Philips Group

Morgan Philips Group is radically changing the headhunting, recruitment and talent consulting business with a range of modern, innovative service lines designed to succeed in the new world of work. They are in a strong position to offer organisations a range of talent solutions, including executive search, talent consulting, temporary and permanent recruitment, outplacement, managed solutions and interim management.
Apply For Morgan Philips Group Jobs Now !
3. Page Personnel

Established in 1976, the Group has become one of the world's best-known and most respected recruitment businesses. Page Personnel consultants are trusted by finance, secretarial and business support, logistics and candidates and recruit temporary, contract and permanent staff nationwide.
Apply For Page Personnel Jobs Now !
4. Allegis Global Solutions

Allegis Global Solutions (AGS) is a leading provider of talent solutions. With decades of experience, continuous investment in innovation and a robust portfolio of workforce analytics and insights capabilities, they're equipped to help companies better navigate uncertainty and complexity by empowering their ability to run, evolve and work smarter through creative workforce solutions.
Apply For Allegis Global Solutions Jobs Now !
5. Approach People Recruitment

Since 2000, Approach People Recruitment has developed as the European partner of many world-leading multinationals. They excel in recruiting skilled talents, from top graduates to your C-level executives in every field. Through their offices in Dublin, Paris, Lyon, Marseille, Geneva, Madrid and Barcelona, they offer a unique, personally tailored solution focusing on your specific recruitment and job requirements.
Apply For Approach People Recruitment Jobs Now !
6. Hanson Search

Hanson Search is an award-winning international headhunting consultancy specialising in marketing and communications. From their offices in London, Paris, and Dubai, they source the best talent globally.
Apply For Hanson Search Jobs Now !
7. Morgan & Mallet International

Morgan & Mallet International is the industry's most dynamic and elite domestic staffing agency. They recruit qualified and experienced housekeepers, servants and housekeepers for the well-being and comfort of their customers. Their agencies specialising in the recruitment and placement of high-end household staff are present in Paris, Mougins, Bordeaux in France & Monaco and many more countries.
Apply For Morgan & Mallet International Jobs Now !
8. Reactive Executive

Reactive Executive is the leading transition management firm and pure player in France and internationally. They support their clients in their replacement of leaders at short notice. The strength of Reactive Executive is to be able to present interim managers in less than 48 hours thanks to its pool of more than 12,000 interim managers present all over the world.
Apply For Reactive Executive Jobs Now !
9. Progressis

PROGRESSIS is a selection and interim recruitment consultancy identifying multilingual management & personal assistants, office management, receptionists, customer services representatives, hr professionals, communication & marketing professionals, etc. They have strengthened their international position and provided their clients and candidates with high-level competency in services.
Apply For Progressis Jobs Now !
10. Harry Hope

The recruitment firm Harry Hope in France deploys its expertise and modern approach so that the professional projects of candidates and companies meet. Their recruiters provide total transparency and a global vision of the recruitment market.
Apply For Harry Hope Jobs Now !
11. Edouard Franklin

EDOUARD FRANKLIN is an Executive Search agency specialised in the Wealth Management, Private Equity and Asset Management sectors, with offices in Luxembourg, Paris and Geneva. They serve Private Banks, Independent Wealth Managers, Family Offices, Life Insurance Companies, Trusts, Asset Managers and Law firms in recruiting experts and managers.
Apply For Edouard Franklin Jobs Now !
12. Dorothy Danahy

Dorothy Danahy is an international recruitment agency specialising in the recruitment of Assistants, Office Managers, and multilingual administrative personnel. Depending on the complexity level, they operate through a direct approach or job posting. As operational specialists in the field of Wealth Management and Asset Management services, they take on Recruitment & Executive Search mandates.
Apply For Dorothy Danahy Jobs Now !
13. Smart Steps

SmartSteps is a consultancy specialising in recruiting bilingual talent for international companies operating in France. They are a small and beautiful Paris-based company staffed by open-minded people seeking to work with global companies!
Apply For Smart Steps Jobs Now !
14. MisterBilingue

Mister Bilingue is a distinguished recruitment agency specializing in bridging language skills with career opportunities.
With a focus on multilingual talent, Mister Bilingue offers a comprehensive platform for job seekers fluent in multiple languages to connect with companies seeking their expertise. Through their user-friendly website, they efficiently match skilled candidates with businesses in various industries that require language proficiency. With a commitment to facilitating communication and cultural understanding, Mister Bilingue empowers individuals to find roles that value their linguistic abilities. As a trusted partner, they play a crucial role in helping professionals explore diverse job opportunities that leverage their language skills, contributing to their career advancement and personal growth.
Apply For Mister Bilingue Jobs Now !
15. Aizen Recruitment

Aizen Recruitment is International Recruitment & Head Hunting company dedicated to fast-growing or industrial companies. At Aizen, they deliver services, insights, and suggestions on the end-to-end employment and business cycle front. They guarantee your Success from strategic employer branding to a tailored onboarding program, following the latest HR trends, under your own organisational culture and business strategies.
Apply For Aizen Recruitment Jobs Now !
It's a Wrap! 
A successful business needs the right people to take it to the next level. But in today's job market, sourcing the right person is much more complex than it used to be. Choosing the right recruiting agency from the abovementioned list will help you recruit and retain the right people faster and cheaper.
These reputable recruiting agencies in France can help to meet the hiring needs of companies. You can considerably expand your outreach to a talented workforce by hiring them. It also gives HR departments the flexibility they need to create a more dynamic work environment. For more information on recruiting firms in different regions, you can also refer to,
Top 15 European Recruiting Agencies,
Top 15 Latin America Recruiting Agencies of All Time,  
Top 20 Recruiting Agencies in the Philippines, Southeast Asia,
Join Our Award-Winning AI Recruitment Software
Demos are a great, fast way to learn about iSmartRecruit.
Connect with us now to learn more!