If you're in Human Resource there is less chance that you are not aware of inspirational HR and Recruiting Quotes. These Top 10 HR Motivational Quotes from renowned authors will brighten up your day and make you smile with an ample amount of motivation.
So, scroll down through this blog and get inspired!
Also, share these with your friends and colleagues that will help them to remain motivated throughout the day and will bring a smile to their faces!
HR Motivational Quote #1
"Nothing we do is more important than hiring people. At the end of the day, you bet on people, not strategies."
- Lawrence Bossidy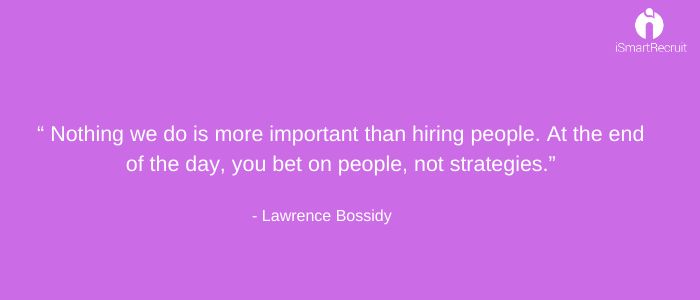 About Author:
Lawrence Bossidy served as CEO of AlliedSignal (later Honeywell) in the 1990s, prior to that this American Author and Retired Businessman spent 30 years rising through ranks at General Electric.
HR Motivational Quote #2
"To win the marketplace, you must first win the workplace."
- Doug Conant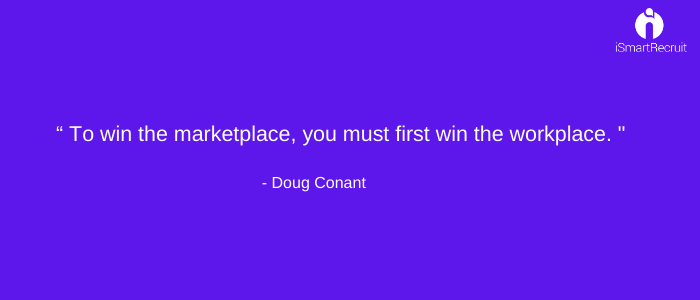 About Author:
Doug Conant served as CEO and President of the Campbell Soup Company until July 31, 2011.
HR Motivational Quote #3
"If you want creative workers, give them enough time to play."
- John Cleese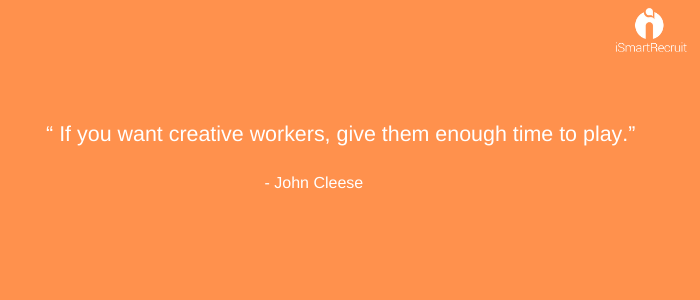 About Author:
John Cleese is a long-time actor, screenwriter, comedian, and producer. The Frost Report adds to his success as a scripter and performer.
HR Motivational Quote #4
"The competition to hire the best will increase in the years ahead. Companies that give extra flexibility to their employees will have the edge in this area."
- Bill Gates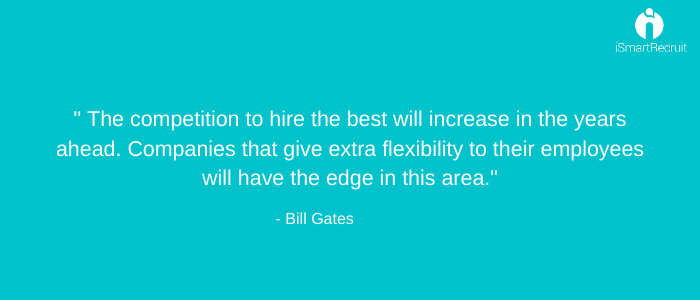 About Author:
Bill Gates is the co-founder of Microsoft. He is the best-known entrepreneur of the microcomputer revolution of the 1970s and 1980s.
HR Motivational Quote #5
"The secret of my success is that we have gone to exceptional lengths to hire the best people in the world."
- Steve Jobs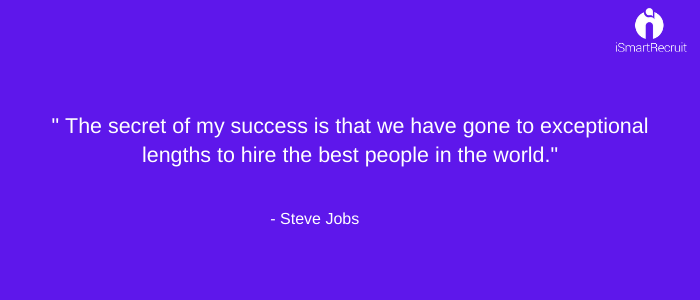 About Author:
Steve Jobs was the CEO, Chairman, and co-founder of Apple Inc.
HR Motivational Quote #6
"Acquiring the right talent is the most important key to growth. Hiring was - and still is - the most important thing we do."
- Marc Bennioff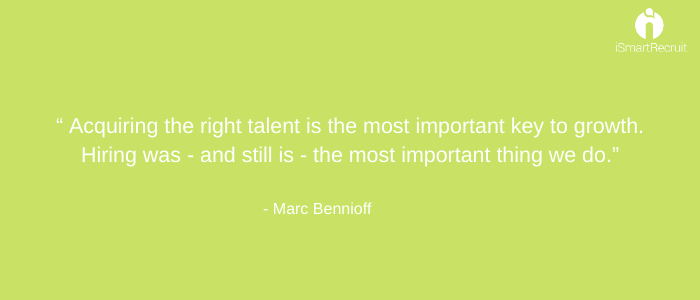 About Author:
Marc Bennioff is Chairman, Founder and CEO of  Salesforce.
HR Motivational Quote #7
"If you hire good people, give them good jobs, and pay them good wages, generally something good is going to happen."
- James Sinegal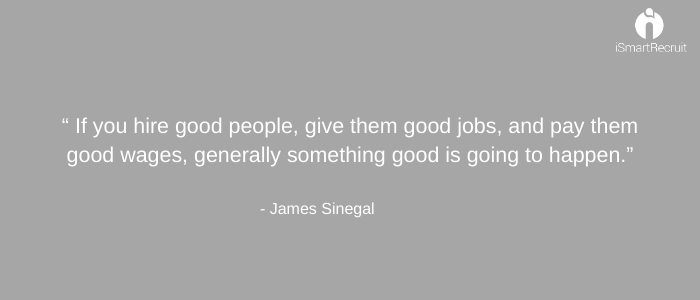 About Author:
James Sinegal is co-founder and former CEO of Costco Wholesale Corporation.
HR Motivational Quote #8
"HR should be every company's killer app. What could possibly be more important than who gets hired?"
- Jack Welch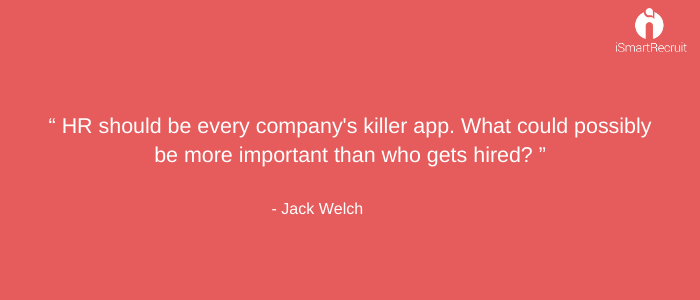 About Author:
Jack Welch was Chairman and CEO of General Electric (GE) between 1981 and 2001.
HR Motivational Quote #9
"Treat your employees right, so they won't use your internet to search for a new job."
- Mark Zuckerberg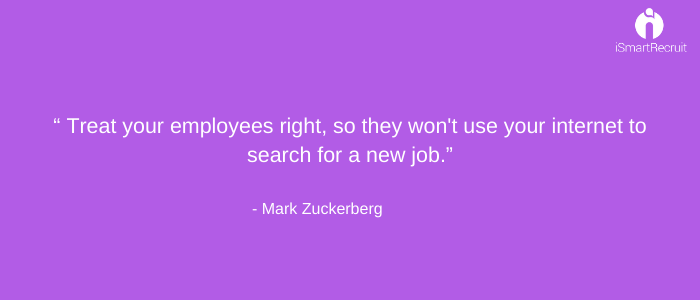 About Author: 
Mark Zuckerberg is Chairman, CEO and Co-founder of  Facebook, Inc
HR Motivational Quote #10
"Hire character. Train skill."
- Peter Schutz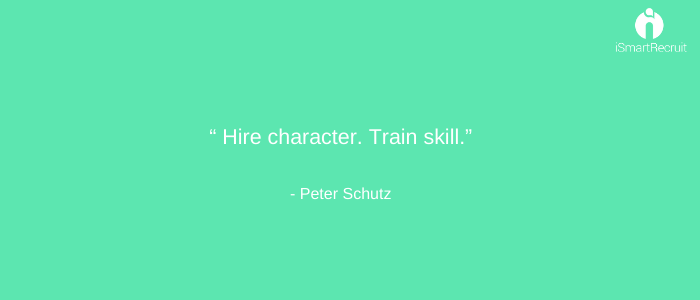 About Author:
Peter Schutz was the president and CEO of Porsche between 1981 and 1987.
Your Favorite HR and Recruiting Quotes?
Hope these quotes bring motivation to you. So do share with your peers and brighten up their day as well.
Also please let us know your favourite HR or Recruitment Quotes. Write to us at [email protected] and we will add it to our list!