Technologies have made a new revolution in the recruitment sector. These tools and technologies are cutting the edges of the hiring process. Suppose you are seeking different recruiting tools for various stages of the hiring approach. Then don't skip this blog and learn what a recruiting tool is, why do we need different recruiting tools for hiring, and what those tools are.
Apart from other things in the business, employees are one of the crucial assets for the companies. And, eventually, they have the power to make or break the pillars of the business.
This is why the hiring strategies should be well planned before implementing it!!
Thus, to make the hiring process top priority, the human resource department has to be more operational to tick all the checkboxes in order to conduct perfect hiring by avoiding bad hires.
But HR people are also feeble without the leading technologies of recruitment. 
Recruitment is the field that requires lots of research and hence for definitive research needs the latest and best-recruiting tools.
Recruiting tools….? Why do we need the best-recruiting tools for hiring approach? What is the role of recruiting tools? Are these tools are really best-recruiting solutions?
Not only recruiting tools but every tool and technology made up of some unique purpose and serve multifarious benefits to the users. Thus, different recruitment tools play vital roles at the respective recruitment stages. 
Let's dive in the pool of recruiting tools and technologies, the ultimate recruiting solutions of perfect hiring 2022.
What are the Recruitment Tools?
At different phases, various recruitment tools help good recruiters and hiring managers to manage and streamline the recruitment methodology easily. 
Recruitment tools quickly advertise the job, attract the candidates, screen the applicants, and hire the employees using some software. These tools are the best assistance for HR people by helping them till the termination of the procedure, also, by automatic manual processes.
In short:- Software or applications used in the hiring process in order to gain some benefits and desire output are the recruitment tools.
Why Do We Need Recruiting Tools?
Do you know how much time a recruiter takes to complete a single hiring process? 
The answer is: the average time taken by recruiters to complete a circle of the hiring process is 42 days. (Society of Human Resource Management (SHRM)).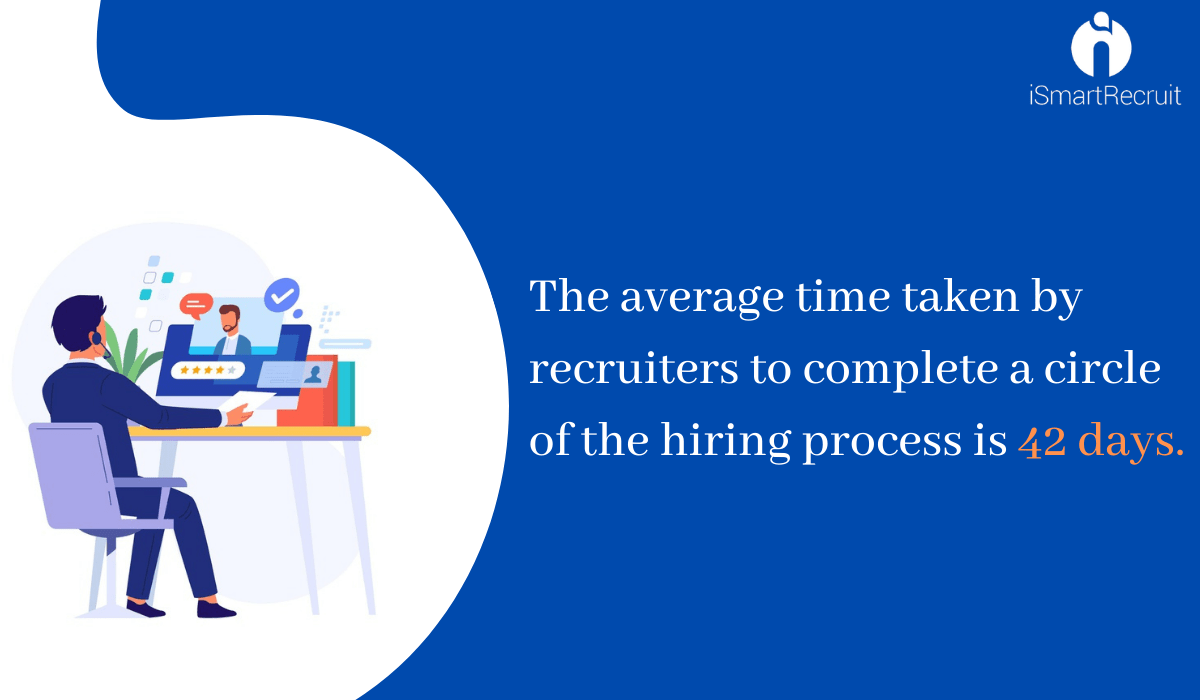 Isn't it so time-consuming? Time is money, and according to this proverb, it is time-consuming… And, is manual recruitment methodology equally effective and fruitful as an advanced recruitment process? 
Noooope..
Recruiting tools help recruiters to create efficiency and productive hiring. Moreover, reduce time to hire, cost per hire, employee turnover rate and enhance the candidate experience, employee retention rate. That's are reasons why recruiting tools are the best recruiting solutions.
What are the Advantages of Recruiting Tools?
There is no shortage of recruitment tools. And various recruitment tools offer similar benefits to the user. Hence, in this section, we are going to determine a few of the common advantages of recruitment tools.
Here are the benefits of recruiting tools that eventually shows how recruiting tools are the best recruiting solutions for 2022.
Benefit #1: Accuracy 
The well operating recruiting tools and techniques surely help you to filter out the parameter of accuracy. As we know, robots are more explicit than humans. Thus, without human error, machines and tools work efficiently with the consistent accuracy level. This benefit helps recruiters to enhance productivity with zero errors or mistakes.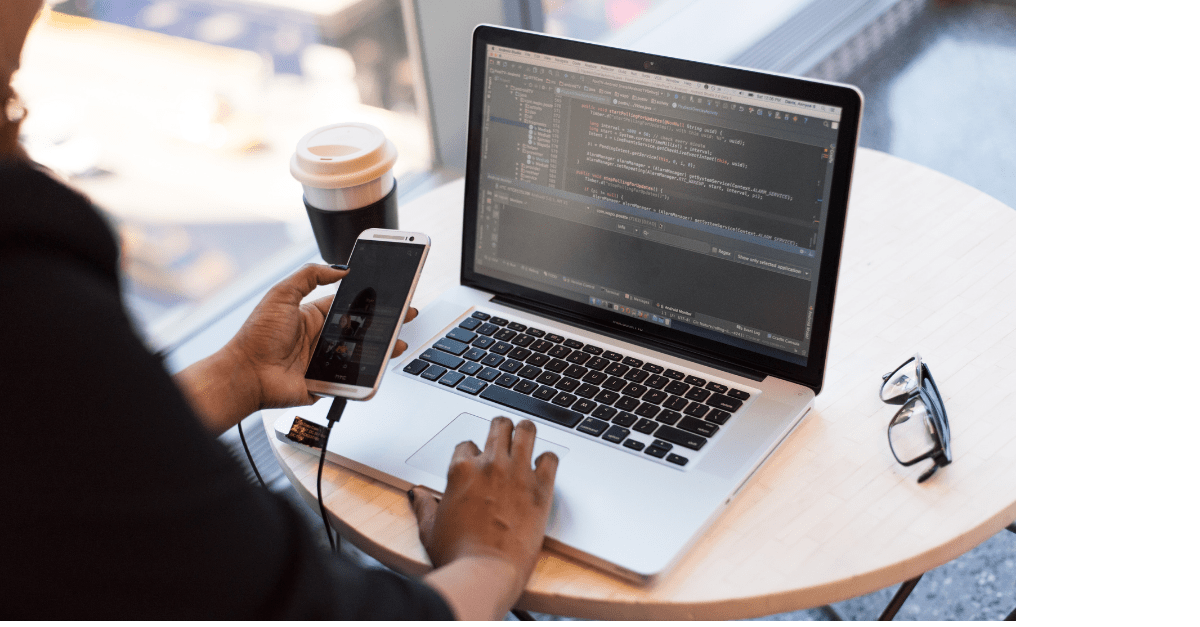 Benefit #2: Save time
The new technologies and tools created with a purpose to make human life feasible. Therefore, undoubtedly, technologies take less time to complete the work compared to human beings. 
And this tactic is implemented in each technology, including recruitment tools. Through recruitment tools, recruiters can quickly screen the resume from the talent tool while without any tool, it will take extra hours and effort.
Benefit #3: Reduce cost-per-hire
A recent survey by the Society of Human Resource Management (SHRM) found that the average cost per hire is about $4,100. Every recruiter desire is to hire an ideal candidate with minimum cost. By investing in recruiting tools, the recruiter can eliminate extra expenses like in the talent pool recruiter already has a  bunch of resumes, thus no need to conduct the phase repeatedly.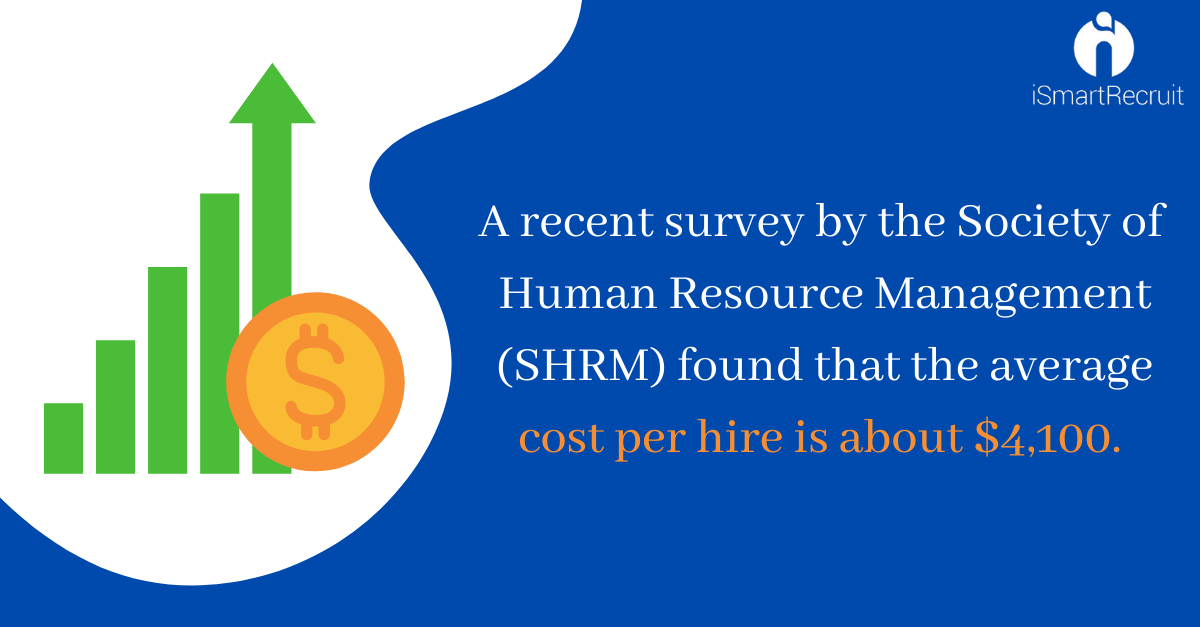 Benefit #4: Efficiency 
These recruiting tools bring efficiency in the recruitment process. The reason is their automatic feature. The best recruitment tool has the efficiency to filter the potential candidates' resume. Ultimately, the efficiency of a tool can be determined by its response time.
8 Top Recruiting Tools for Different Phases of Recruitment
Recruitment is an expensive and continuous process from writing job descriptions to promote the job. Require close communication with the candidates along the way.
As we discuss above this whole process sometimes takes a week or sometimes a month. 
But we are very lucky that we belong to the technology era—the era, where overburden recruitment tools are obtainable to simplify the process. Let's see what different recruiting tools for recruitment areas.
Recruiting tool #1: Job description and candidate feedback tools for recruiters
The job description is a crucial process of talent acquisition. Writing a perfect and meaningful job description is not free & easy. A job description is often the first touchpoint for job seekers.
If the job description is written well, then it will produce a high quality of candidates. Thus it would help if you put best in the job description to attract candidates progressively.
Job description management tools permit employers to generate an appealing description with the proper formatting and structure. Moreover, provide different templates. 

So, if you want to ease the job description process and want to escape all unnecessary questions such as how to write a job description? What are job descriptions and job specifications? Job description format and many more, immensely choose this recruitment tool.
Few job description and candidate feedback tools:
Recruiting tool #2: Job aggregator tools for recruiters
Presently, job aggregators are the most workable recruitment tool. Job aggregators are the resources for the recruiters to post the detailed information of open positions. Whereas for job seekers, it is the place of job search.
The job aggregator tool acts as a job board. Then why should we use job aggregates?
By using this recruiting tool, recruiters can save their time, i.e., quickly reach the right candidate. And, job aggregators are more compressive than job boards and have the ability to easily diagnose the job market.
Few job aggregator tools:
Recruiting tool #3: Applicant tracking system tools for recruiters
The applicant tracking system is also known as a candidate tracking system or software. 75% of recruiters and hiring professionals use a recruiting or applicant tracking system. (Capterra.com)
This software permits employers and recruiters to track the application of candidates throughout the hiring process.

ATS is another and most helpful recruitment tool. This hiring tool ensures that the recruiter is consistently in touch with the candidate and the process. Its advanced features offer myriad benefits like saving notes, reminder, automated emails and serving the candidate experience through the feature of a self-service portal.
Furthermore, ATS allows recruiters to integrate their own website, and also have interaction with many more applications like outlook calendar, google calendar and different job boards websites.
Few applicant tracking system tools:
Recruiting tool #4:  Social media management tools for recruiters
Recruitment via social media is one of the prominent trends. But, on the other hand, social media recruitment campaigning is such a time-consuming technique.
With the help of the right social media management tool, recruiters and employers are able to create widespread social media campaigns. Moreover, have rights to access the insight about social media productivity. 

Through this recruiting tool, recruiters can effortlessly control the online presence at a single place, can schedule future posts and update, and can get some performance analytics.
Few social media management tools:
Recruiting tool #5: Collaborating tools for recruiters and team
No matter what type of recruitment process, it always includes multiple people. As same as other approaches, recruitment is also a teamwork process, it requires various people at different stages.
Team members and communication amongst them is one of the crucial pillars for effective hiring. Thus, to build a strong employee relationship, each member should be on the same page. And this is possible through collaboration.
Collaborating tools allow the whole team to share information about hiring at a real-time. This recruiting tool diminishes the confusion factor and makes communication more effective.
Few Collaborating tools:
Recruiting tool #6: Chatbot tools for recruiters
Another essential recruiting tool for hiring. This advanced technology permits candidates to get the answer of each query or doubts without any time delay. 
Generally, just because of insufficient information in job description compelled candidates to clear the things before applying for the position. And for that, a chatbot is the best solution for perfect hiring. It also helps recruiters to connect with potential job seekers, and there is less possibility of losing qualified applicants.
Recruiting tool #7: Pre-employment assessment tools for recruiters
Checking candidates' common skills and knowledge through a pre-employment assessment tool before reaching spending valuable time and resources on a potential candidate is worthy.
This pre-employment assessment test tool helps the recruiter to filter the candidate according to the criteria; consequently, it saves time and enhances the outcomes level. 
Thus, to predict the future performance of the candidates, this is the best fitting tool for hiring. So, if you want to minimize the rate of bad hires, then certainly prefer the pre-employment assessment.
Few pre-employment assessment tools:
Recruiting tool #8: Video interview tools for recruiters
When you are seeking the best talent, then geographical limitation does not make any sense. And this is what a video interview recruiting tool does. It eliminates the restriction of areas for talent search.

With the help of video interview software, employers and candidates can attend the interview over the internet without crossing the same path. There are two types of video interview software: one way and two way video interview. 
So, through video interviews, the recruiter and employer can save their precious time before the in-person interview, it allows the recruiter to go beyond the area for the best talent.
Few video interview tools:
Final Lines about Recruiting Tool
We all need little help in the path of success. And to make the hiring process, successful recruiting tools are the best way. Each recruitment software has the strength to optimize the respective stage.
So, what is your choice?
Want an all in one recruiting software? Then iSmartRecruit is the preferable system for you. Attend the one-hour free session and how iSmartRecruit is all in one tool.