Unlocking Excellence: How HitContract Elevated Hiring Quality by 38%.
How HitContract Elevated Hiring Quality by 38%.

Are you keen on finding out about the African recruitment agencies? Then you reach the right place. Here we have hand-picked the top Recruitment Agencies in Africa.
Finding the top candidates for the organization has become a significant part of the organization. Finding enough time to do it effectively is a real struggle for some organizations. Employers need the right candidate to go after their positions, yet regularly they don't have the opportunity to proceed to track down these individuals themselves. So, employment agencies are becoming well known day by day. More job seekers connect with recruitment firms as more companies depend on recruitment agencies to fill vacant positions. 
Recruitment companies work for employers to identify an ideal possibility to fill their open jobs and assist job seekers in securing new posts. Employing a recruitment agency can be profoundly valuable to your organization.
Benefits of Recruitment Agencies
Recruitment agencies help access more candidates; thus, you can select the perfect candidates for your organization.

Recruiters need to spend a pretty little time hiring the right candidate. Here the recruitment agencies will help you save your time because they handle the initial steps in the hiring process.

The recruitment agencies know that the quality of the roles requires you to have substantial experience. The top recruitment agencies provide not only permanent jobs but also temporary jobs.

Recruitment agencies will conduct background checks on candidates; that's important when considering potential employees.

Large organizations invest money and time to develop and market their employer brand. Still, if you select the agency wisely, they could give potential candidates a real insight into your business.
Top 20 African Recruitment Agencies
1. Airswift

Airswift has a strong presence on the African continent and has 40 years of experience in international workforce solutions. They provide technical and engineering firms with local talent worldwide, with three corporate hubs in Houston, Manchester and Singapore.
Airswift has 60 regional offices and an integrated team of 6,500 passionate people from 70 countries. They utilise its reputation and experience in relocating staff to Africa and assist your organization with providing the right one to take care of business appropriately.
2. Alliance International

Alliance International has an excellent record as a placement agent in South Africa. They are involved in handling all the types of the workforce across all the industries. They have highly qualified consultants to deal with sourcing candidates having good experience in different fields.
They provide complete transparency in all operations, marking a strong presence in South Africa. Their tremendous experience assists them in finding the most appropriate candidates with the core knowledge for the positions open to fill.
Apply for Alliance International  jobs now!
3. CA Global

CA Global Africa recruitment agency knows company requirements, numerous cultures, and the significance of rapid recruitment for business in Africa. They used uniquely designed online search tools to find the perfect candidates. 
This equipment empowers the Africa Executive Search and Recruitment group to find candidates beyond their skills and experience. Utilising these devices, they can provide clients with an evaluation of the African marketplace and make details for the best candidate. It offers long-term benefits for the clients.
4. DataTech Recruitment

DataTech Recruitment is a Boutique Recruitment Agency with experience recruiting in IT, Digital, Hospitality, Medical, and Financial Services enterprises. They offer high-worth and highly ethical services to clients locally and globally. 
They are obsessed with what they do and recognize the market, know how to hook up with superb people, and supply the maximum ideal applicants for each role. They assist with finding the job that fulfils each individual and the skilled professionals that improve an organization.
Apply for ataTech Recruitment jobs now!
5. Fempower Personnel (PTY) LTD

Fempower Personnel (Pty) Ltd offers the requests for all staffing arrangements in South Africa, and it is a multi-specialist recruitment agency. They have a general impression and exercise a uniform client assistance strategy across all branches.
They provide the best recruitment services, mainly focusing on the attraction of Engineers and technical specialists in Civil Engineering, Construction, Industrial processes, Mining, Oil and Gas, Manufacturing, Water, Gas and Renewable Energy and FMCG sectors and provide the best recruitment services.
Apply for Fempower Personnel (PTY) LTD jobs now!
6. Rivoni

Rivoni Recruitment has 60 + years in Recruitment and knowledge in Local and National placements. They focus on Permanent and Temporary Placements in any respect degrees and categories. They offer a personalised service to all clients to assist them in finding the appropriate applicants. 
They additionally assist applicants in discovering their best jobs and the candidates who are seeking out a very new career. The blend of hand-picked experts and staff permits them to serve the customers with commitment and reliability.
7. Motortrade Recruitment

Motortrade Recruitment agency was established in 1991. Previously it was known as Syringa Automotive Recruitment. They are providing services in the automotive trade in Cape Town. They are the first recruitment company to gain the ISO 9001:2000 Certification. 
They work in the Motor Trade and completely comprehend its particular requirements, modern marketplace trends, and conditions. They have effectively placed many people inside the retail motor trade and have more than 40 years of recruitment experience.
Apply for Motortrade Recruitment jobs now!
8. MECS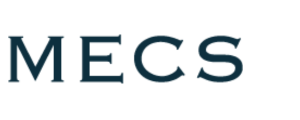 MECS is a distinguished recruitment agency based in South Africa, dedicated to bridging the gap between exceptional talent and outstanding career opportunities. With a focus on a wide array of industries, MECS offers specialized recruitment solutions that cater to the unique requirements of businesses and job seekers alike.
Their intuitive online platform and professional team streamline the process of connecting skilled individuals with companies in need of their expertise. Backed by a solid reputation and a wealth of experience, MECS is a trusted partner for companies seeking top-tier talent and professionals seeking to take their careers to new heights within the dynamic South African job market.
9. Olive Branch Recruitment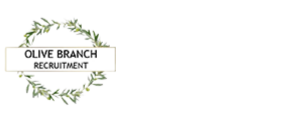 Olive Branch Recruitment was set up in 2020, emphasising purpose-driven recruiting and affordability to clients. They were established as permanent labour and employment placement recruiters.
They centre around FMCG, Retail, Finance, IT and Engineering businesses with more than 30 years of experience; however, they are not restricted to these. They furnish organizations with individuals of the right abilities and energy for an enduring significant relationship. 
Apply for Olive Branch Recruitment jobs now!
10. BAS HR Consulting

BAS HR Consulting is a global leader in IT, telecommunications, healthcare, and financial services, mainly specialising in HR services, recruitment and training. They Provide recruitment services in different industries within South Africa, Africa, the Middle East and Australia.
They collaborate with the best organizations to work for, organizations that prioritise the main concern without jeopardising workers' social and individual lives. Customers intend to manage the costs of their representatives by providing extraordinary opportunities for professional development and a great work environment.
Apply for BAS HR Consulting jobs now!
11. Greys Recruitment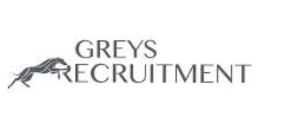 Greys Recruitment is the leading staffing & recruiting agency in Durban, providing its services for more than 40 years to the top-notch companies in advanced countries across the globe.
Greys Recruitment sources the best candidates online by leveraging advanced technologies and strengthening long-term relations with clients and candidates. It has successfully extended its diverse talent pool that ensures only desirable professionals get considered irrespective of location.
Apply for Greys Recruitment jobs now!
12. James Lewis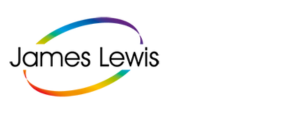 James Lewis is a prominent recruitment agency dedicated to facilitating meaningful connections between job seekers and reputable companies. With a strong focus on personalized service, James Lewis offers a range of tailored staffing solutions designed to cater to the specific needs of both candidates and employers. Through their expertise and industry insights, they effectively match skilled professionals with companies seeking their talents.
With a commitment to fostering long-lasting partnerships, James Lewis empowers individuals to find rewarding career opportunities and assists businesses in building high-performing teams. Trusted for their integrity and results-driven approach, James Lewis stands as a reliable resource for navigating the job market and achieving recruitment success.
Apply for James lewis jobs now!
13. Workspace Recruitment

Workspace Recruitment is a dynamic job Recruitment Agency in Durban. It was established in 2013, and they have services not only in Durban but also recruitment agencies in Cape Town, Port Elizabeth and Johannesburg. 
They specialise in Permanent placements and Recruitment. They recruit in the areas such as Sales, Logistics and Supply Chain, Finance, IT, LAW firms, Marketing and advertising and general administrative vacancies.
Apply for Workspace Recruitment jobs now!
14. Kontak Recruitment Agency

Kontak Recruitment is a specialist recruiting company established in 2009 in Johannesburg. They provide hiring and employment solutions and reliable recruitment services to companies in tracking down the ideal workers to fill their accessible work opportunities.
They are partnered with companies for years to increase staff retention, lessen the cost of recruiting and recruit for a culture fit to help the organization succeed. They are giving a customised recruitment solution for each organization and, as yet, keeping up with the human component by incorporating innovation AI (Artificial Intelligence) and ATS (Applicant Tracking Systems) into the recruitment cycle.
Apply for Kontak Recruitment Agency jobs now!
15. Key Recruitment

Key Recruitment is a recruitment agency in South Africa with more than 40 years of experience. They provide recruitment and executive search expertise through specialised business units.
Their consultants are highly skilled and deliver exceptional results. They are experts in sourcing and finding the right candidate. Throughout the placement and interview process, they give support and can contact them.
Apply for Key Recruitment jobs now!
16. Communicate Recruitment

Communicate Recruitment places the candidates across all levels and in all categories of the financial industry. They have strong relationships with an exclusive network of skilled finance candidates and offer top finance candidates.
With their strong knowledge of the Finance landscape, they can understand pressing deadlines, including being a financial or accounting professional. Their experts help identify the right move at the right time and make it happen.
Apply for Communicate Recruitment jobs now!
17. Frogg Recruitment

FROGG Recruitment is a traditional recruitment agency established in 2010. They provide professional employment services in various industries and sectors Nationally and locally from their Cape Town offices and assist Clients in central provinces within South Africa.
They have well-experienced Recruitment Consultants to deliver an excellent professional recruitment service according to the Client's specific employment needs. They offer pre-employment background check services to the clients based on a particular role, skillset and responsibilities.
Apply for Frogg Recruitment jobs now!
18. Quest

Quest is a part of Adcorp Workforce solutions(Pty)Ltd with an extensive presence in South Africa and the continent. With their industry experience and comprehensive IT infrastructure, they can provide bulk white-collar staffing needs throughout South Africa. 
They offer scalable recruitment and staffing solutions for Frontline Customer Service, Sales, Marketing and Support Staff. Quest will deliver a unique staffing solution or an employment agency that will understand the career needs of your company.
19. GP Consult

GP Consult (Pty) Ltd is an APSO and B-BBEE Level 2 licensed company. It was founded in 2005 and had over 14 years of experience in temporary, contract, and long-term staffing. They are a South African organization based in Centurion, Gauteng, 51 per cent of Black Women claimed.
They provide comprehensive and universal staffing solutions for their customers. Beyond staffing services, they additionally offer turnkey, tailor-made outsourcing solutions, which incorporate all aspects of human capital management, for example, payroll, industrial relations, human resources, employee benefits, training and employee healthcare.
Apply for GP Consult jobs now!
20. Africawork

Africawork was founded in 2012 to provide services in recruitment. They are specialised in tracking down the right abilities and talents in Africa for your business. They support their clients by helping them find the perfect candidate for their organizations.
They help search the candidates for the position of Managers, Executives, IT Experts, Engineers and trainers. They are present in 37 countries. They have experienced teams of HR Consultants, recruiting platforms in each country and a massive CV library of over 1.5 million talented units, allowing them to respond quickly and efficiently to your needs.
Apply for Africawork jobs now!
Connect to the Best Recruitment Agencies In Africa Now!!!  
It is challenging to find a job opportunity in Africa. If you choose the above list of recruitment agencies, you can land your dream and achieve the benefits of finding a job through recruitment agencies in Africa. We have even listed the,
Top 15 Latin America Recruiting Agencies of All Time
Top 15 European Recruiting Agencies
Top 15 Australian Recruiting Agencies

Join Our Award-Winning AI Recruitment Software
Demos are a great, fast way to learn about iSmartRecruit.
Connect with us now to learn more!