Are you searching for European recruiting agencies for the company's hiring process? Then you are at the right place. We have mentioned the 15 best recruitment agencies in Europe to help you meet your staffing needs.

For HR managers, recruitment can be time-consuming sometimes and it also drives them from their other responsibilities like employee retention, staff development, other strategy planning, etc.

By outsourcing the recruitment process, managers can put their energies into existing workplace and employee development and issues. With a staffing agency, you can find skilled and trustworthy employees for your organization.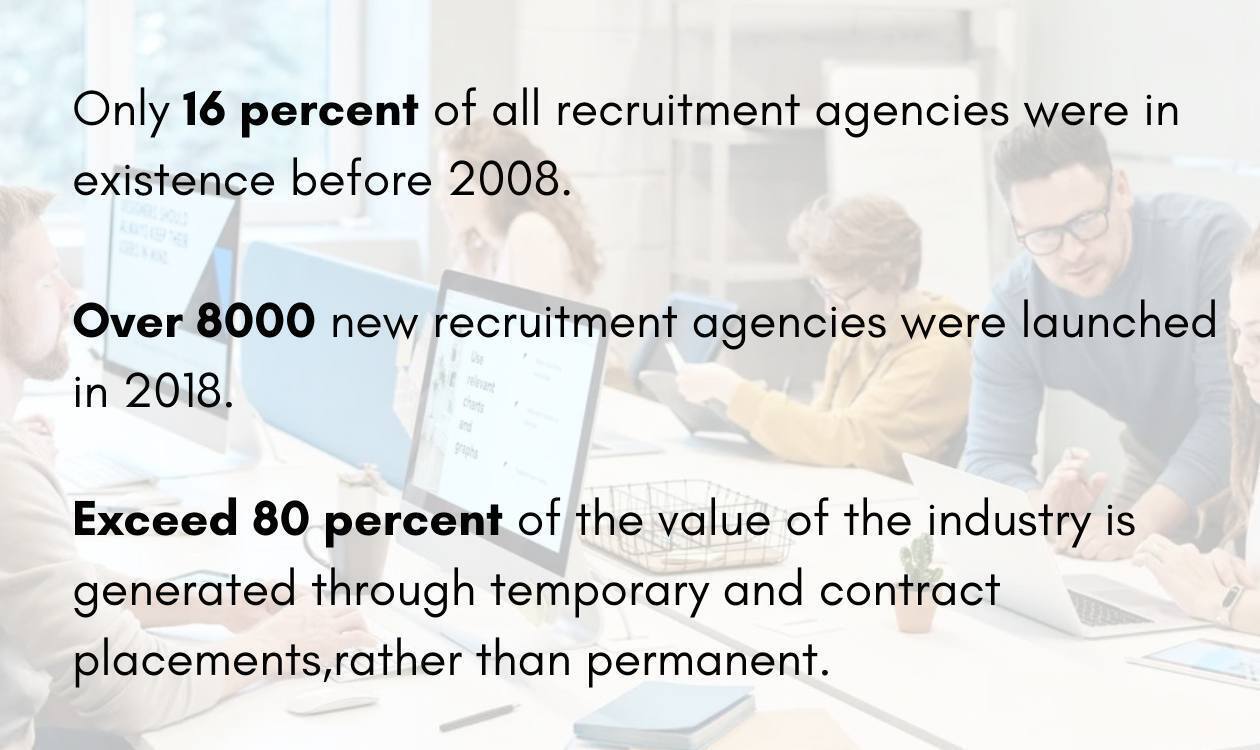 Top 15 European Recruiting Agencies
So, check out the complete list of the most prominent recruitment agencies in Europe and simplify your need for hiring either a single or entire team!

With these renowned staffing agencies, you will be ensured about your recruitment needs and about employing the best candidates.

Founded in 2000 by a visionary French entrepreneur in Dublin, Approach People has become the partner of many multinationals looking to hire international profiles. 50 multilingual, international recruitment consultants work from offices in Ireland (Dublin), France (Paris, Lyon, Marseille), Switzerland (Geneva), and Spain (Madrid, Barcelona) to help companies recruit locally. 
The award-winning recruitment agency offers tailored recruitment services, with a dedicated account manager for their client of all sizes. 
IT, Life Sciences, Construction, Renewable Energies, Marketing, Sales, Customer Service... 
Approach People recruitment consultants are local experts and specialists in their industry.

MAS Recruiting is an executive search and recruiting firm that offers clients a strong level of expertise and an unprecedented level of recruiting expertise. Their main goal is to provide outstanding recruiting services to its clients by recruiting qualified candidates who fit in both job responsibility and work culture.
MAS Recruiting is led by Mike Sweeny who has more than 20 years of executive search and recruiting experience in a variety of industry verticals. 

Hasselhoff has been filling IT vacancies since 1986. Consultants in the Hasselhoff group are filling vacancies in IT profiles. With Hasselhoff  IT professionals and managers find a new job in the field of recruitment & selection, executive search, and interim vacancies.

Hasselhoff is 35 years old in the IT market and has consultants who have 20+ years of experience in the business.

Huxley aims to bring skilled people together to build the future. They have developed partnerships with world-renowned companies and experienced professionals within niche markets and skillsets and understand the movement and motivations of skilled professionals.
Huxley has been in the recruitment field since 1995 and built a strong relationship with all of its clients and candidates.

Chronos aims at helping people all around the world bag their dream job. In 1999 it was found with the mission of providing the best HR services.

They provide business consultancy services and digital industrial solutions. Chronos helps to design, develop, implement, and run strategic business and technology solutions. Also offering SAP ERP support.
Chronos experts with local markets understanding help in growing and improving business.

Computer People is a community of the world's most outstanding minds, answering the challenges faced by today's businesses.

They bring together Adecco Group's expertise and network of professionals across IT and Engineering.
Computer people offer complete services from individuals to fully-managed projects, from conception to delivery, it offers local expertise and global scale ensuring success.

Purcon is an International firm of recruitment and executive search in the area of Purchasing, Logistics, Supply Chain Management, Quality Assurance, and Manufacturing located in Poland.

Their key strength includes market knowledge, excellence in selection, and creativity in the profiling and promotion of client employer brands as part of any recruitment program.
Purcon supports clients and attracts and develops exceptional candidates and next-generation leaders.
Experteer is the executive career service for leading professionals. They are leaders in high-end careers and recruitment. Experteer mission is to be the number one source for senior-level positions, trusted by candidates and recruiters. They comprise a highly international team and business model for both professionals and recruiters.

15+ years of consulting experience Artemis provides talent acquisition solutions through headhunting & talent sourcing strategies in various industries, locally and internationally.

They are partnered with passion in delivering outstanding candidates who are a cultural addition to the organization.

Ajilon helps you find a job that you love. They are into information technology, engineering, finance and accounting, legal, office support, sales, and marketing, etc.

Their team of executive recruiters helps in connecting with outstanding opportunities.
Regardless of level or background the recruiting professional team works with you and helps you in the entire process.

Alderwick Consulting provides tailored solutions to human resources issues. They focus on sourcing business and finance professionals for commercial, industrial, and financial services companies.

Alderwick is in this industry for the past 25 years working across these business sectors.

Lordstone Corporation serves as advisors and consultants to clients, conveying best practices into board and executive-level structure, hiring, development, and long-term effectiveness. Their mission and standards reflect the core Judeo-Christian values our firm was founded upon.

Lordstone is committed to the successful integration of newly appointed executives and continuously supportive of their growth and development.

Expertise offers to recruit services including headhunting and executive search, within a wide range of industry sectors.

Founded in 2009 it evolved from serving small businesses to large organizations. Over the past few years, expertise succeeded in matching hundreds of talented candidates.

Consulting and technology firm that aims at achieving exceptional results which gives long-lasting impact on their clients. They provide both On-site and Off-site Project work across business verticals such as  Information Technology, Telecommunications, Wireless, Energy,  Legal Surveillance, Manufacturing, Educational markets, etc.

It is a leading independent provider of executive search, interim management, board services, management assessment, and leadership consulting.

Founded in 1987,  Hoffman has highly experienced partners and qualified professionals who combine strong local market knowledge with international exposure and experience.
Connect to European Recruitment Agencies NoW!!
We hope this list will help you to select the best recruiting agency for you, that can hire future star candidates for you. Plus it will give your HR department the flexibility to create a more dynamic work environment.
We also have a list of Top 15 Latin America Recruiting Agencies of All Time, that can help you in the Latin America region.  Check out!
We also have a list of international recruitment agencies in different regions that can help you in the Latin America region, Ukraine,  Australia, Lithuania, and Africa. Check out!
Also, if you find difficulty in searching for recruiting agency, switch to automation and give a chance at online recruiting software and Applicant Tracking System.