Unlocking Excellence: How HitContract Elevated Hiring Quality by 38%.
How HitContract Elevated Hiring Quality by 38%.

Hiring top-level executives through headhunting are essential for any business. However, it is even more crucial in today's economy. Businesses face constant change, uncertainty and chaos, forcing organisations to change the way they work. There is a rapid change in technology and talent. 
Therefore, companies must adapt modern tech quickly to stay competitive in the current market and find the right leaders to navigate the company for higher growth. The most effective solution would be to take the help of Headhunting agencies.
Managers are required to make efficient and quick decisions and guide the company through difficult times. Hence, finding the right talent is vital. Here's why executive search is essential: 
1) Leadership skills required in a rapidly changing market
2) The talent competition is getting aggressive
Headhunting agencies also make sense for HR departments too. Leading headhunting firms have the technology to handle the hiring rush of the HR departments. When HR works with them, the entire recruiting process becomes more effective, cleaner, and more successful.
Even if your HR department hits hiring goals, when it comes to candidate selection, screening and interviewing becomes a lengthy, continuous and stressful process. What might they do next? As a short-term solution, HR departments can work closely with headhunting firms to streamline the hiring process. 
Therefore, here we have listed the best 16 headhunting agencies to help employers, HRs, and hiring managers in order to find and hire the perfect senior managers and executives to grow exponentially in this fiercely competitive market.
Top 16 Headhunting Agencies to Find the Right Executives
1. Heidrick & Struggles

Heidrick & Struggles International, Inc. is a leading provider of executives and leaders in the world's leading companies. Today, the company is a trusted advisor, delivering integrated leadership solutions that transform leaders, teams and organisations. Heidrick & Struggles professionals operate in major business centres in North America, Latin America, Europe and Asia Pacific. 
Apply for Heidrick & Struggles jobs now!
2. Spencer Stuart

Spencer Stuart is headhunting agency which helps companies including major multinational corporations, emerging businesses, and charitable institutions and they also establish and enhance high-performing teams through their executive search, board, and leadership advising services. They assist the organisation in addressing their changing needs for leadership in areas like senior-level executive search, board recruitment, board effectiveness, succession planning, in-depth senior management assessment, employee engagement, and many other facets.
Apply for Spencer Stuart jobs now!
3. Egon Zehnder

Egon Zehnder is a headhunting consulting firm inspiring leaders to master complex questions with human answers. Advisors of Egon Zehnder work seamlessly to give each client the full power of the firm at all times. They believe they can change people, organisations and the world together through leadership.
Apply for Egon Zehnder jobs now!
4. Boyden

Boyden, since 1946, has been a talent advisory headhunting firm. Through executive search, leadership consulting solutions and interim management, they, as a global boutique, connect great organisations with outstanding leaders by fusing a localised approach with international skills.
5. Lucas Group

A Georgia-based executive search firm, Lucas Group, provides hiring and contract staffing services to the accounting, financial, legal, and military industries. They provide opportunities for people to realise their career ambitions while partnering with your clients to find highly trained talent. The seven national practice groups of Lucas Group offer top-notch recruitment services for a range of important professions, including accounting and finance; human resources; information technology; legal; military transition; sales and marketing; and supply chain and manufacturing operations.
Apply for Lucas Group jobs now!
6. NGrowth

N2Growth is an executive search and headhunting services agency with more than 50 locations across the Americas, Europe, MENA, and APAC. N2Growth is known for its "next practices"​ approach in helping clients unlock value within their talent acquisition, strategy, and optimisation ecosystem.
7. Vaco

Vaco provides companies with critical talent solutions in consulting, project resources, executive search, direct hiring, and strategic staffing, with expertise in multiple areas, including accounting and finance, technology and operations. Vaco has grown to more than 12,000 of its customers and more than 9,800 employees worldwide since its foundation in 2002.
8. Transearch

TRANSEARCH International is a global executive search organisation. Their headquarter is in Europe, with offices in the Americas, Asia Pacific, Europe, the Middle East and Africa. Transearch global presence allows them to serve companies in all major industry sectors worldwide. They provide the following core solutions: Executive Search, Leadership Consulting, Board Services, and Intermediate Search.
Apply for Transearch jobs now!
9. Signium

Signium is headhunting firms, dating back to the 1950s, with offices in major business cities worldwide. Signium was a founding member of the Association of Executive Search and Leadership Consultants (AESC), a global industry standards body.
10. Alcor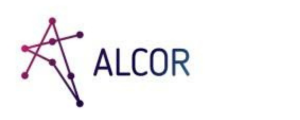 Alcor is a professional IT recruitment provider that focuses on hiring Senior/Lead software developers for the US and Western European product IT companies. More than 40 of Alcor's IT recruiters operate in Poland, Romania, Bulgaria, and other Eastern European countries and let clients save up to 70% of costs. In addition to recruiting, the company also offers tech RPO, IT executive search, and a complete set of back-office services. Alcor guarantees to hire 5 software developers in just 1 month, 20 in 3 months, and 100 within a year. 
11. Naviga Recruiting & Executive Search

Naviga Recruiting & Executive Search was established in 2002. Naviga specialises in providing professional sales, marketing, operations and executive search services to all industries. Naviga has a strong and renowned client reference and a well-known search team that works to the highest standards of professionalism, quality and speed.
Apply for Naviga Recruiting & Executive Search jobs now!
12. Navigos Search

Navigos Search is a provider of executive search services in Vietnam. They specialise in recruitment services focusing on mid-career and executive-level positions. Navigos Search offers clients a variety of talent acquisition solutions, from permanent employment to retention executive search to business development consulting. Using an extensive national database of top executives, our experienced and knowledgeable consultants interview and evaluate candidates, recommending only those individuals whose skills and aptitudes match the criteria and needs of the organisation.
Apply for Navigos Search jobs now!
13. Eric Salmon

Eric Salmon & Partners offers a range of headhunting services, corporate governance consulting, and executive search services to ensure you have the opportunity to create the legacy you want to achieve. They strive to find socially responsible leaders with an interest and initiative in the broader community and develop that mindset within your organisation.
Apply for Eric Salmon jobs now!
14. Jobnet Africa

Jobnet Africa, recruit, headhunt and offer HR consultancy services for employers active in Africa. They focus on helping small (international) SMEs to large employers find the right managers and professionals for their business in Africa. They focus on but are not limited to Agriculture, Agro-processing, FMCG, Logistics, Telecom, Financial and Technique.
Apply for Jobnet Africa jobs now!
15. Millar Cameron

Millar Cameron is a leading executive, and professional search consultant focused on Africa and other emerging markets. Since 2007, Miller Cameron has placed top executives in various African companies and institutions. These include high-growth, early-stage companies, multinational corporations, development finance organisations, and non-profits that invest in Africa's future and well-being.
Apply for Millar Cameron jobs now!
16. Global Recruiters Network

GRN is a staffing agency that provides executive research and recruiting software products for companies. Global Recruiters® Network, Inc. (GRN) is an extended network dedicated to connecting quality companies and people to achieve business and professional goals. They deliver world-class permanent employment services with leading companies and top talent to meet the most demanding deadlines and meet and exceed expectations.
Apply for Global Recruiters Network jobs now!
Conclusion
Companies use outsourcing services to hire the best executive and senior managerial posts with the highest skills and utmost professionalism. 
Hence they use headhunting firms to expand or fill their talent pipelines, especially in a tight labour market like the one we're seeing today. In this blog, we've researched and analysed headhunting agencies worldwide.  We've found the best headhunting agencies to help you find the perfect talent for growth. 
Happy Headhunting!
Also, we've written the following blogs to help you identify the top recruitment agencies if you need help discovering them in other regions. You can also refer to the following;
Top 20 African Recruitment Agencies, 
Top 16 Recruitment Agency in Lithuania,
Top 16 European Recruiting Agencies,
Top 16 Latin America Recruiting Agencies of All Time  
Top 20 Recruiting Agencies in the Philippines, Southeast Asia
Join Our Award-Winning AI Recruitment Software
Demos are a great, fast way to learn about iSmartRecruit.
Connect with us now to learn more!