Unlocking Excellence: How HitContract Elevated Hiring Quality by 38%.
How HitContract Elevated Hiring Quality by 38%.

People are a company's most valuable resources as they play a vital role internally and externally in determining its success. When it comes to HR-related problems, all sizes of businesses turn to HR consulting firms. Searching and recruiting the ideal talent has become hard. As a result, there has been a notable change in the organisation's need for human resource consulting to succeed in the present market.
Services Provided by HR Consulting Companies
Training and development

Recruiting and hiring

Mentoring and counselling

Performance management

Compliance and policy management

HR data analysis

Retention program development

Health, safety, wellness program management
In accordance with these services, HR consulting firms should also use appropriate ATS and Recruiting CRM Software.
Hiring the best HR consultancy in Dubai can help you win top talent in your start-up business in the UAE. If an individual is matched with the right career, they can accomplish more incredible heights.
Here is the List of Top HR Consulting Companies in Dubai.
1.

Connect Resources

Established in 2016, Connect Resources has evolved into the premier HR agency in the Middle East over the years. Renowned for its excellence and extensive range of customized solutions, including EOR, PEO, Payroll Outsourcing, HR Outsourcing, and Talent Acquisition for global enterprises. Connect Resources are Approved by the Ministry of Human Resources and Emiratization (MOHRE), the former Ministry of Labor, to operate and provide these services all over the United Arab Emirates.
Apply for connect resources jobs now!
2. Jams HR Solution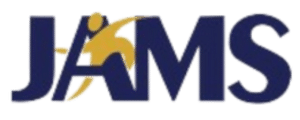 JAMS GROUP, founded in 1978, is a well-known business in Dubai for Human Resource Solutions. They offer HR Outsourcing, Recruitment Process Outsourcing, and Manpower supply services to large and medium organisations in the UAE to fill the gap between clients and candidates. They are licensed to provide services in both Dubai and the JAFZA. They are ISO:9001:2015 certified for quality management and human resource management, enabling them to provide the best services to various business sectors.
Apply for Jams HR Solution jobs now!
3. Nathan & Nathan Human Resource Solutions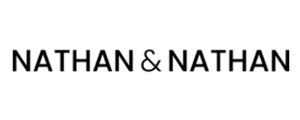 Nathan & Nathan offers HR outsourcing and recruiting services in Dubai, which started in 2012 and has rapidly grown to become an industry leader in HR, outsourcing, and technology. A company or start-up can outsource its complete HR department with the help of this top HR consulting company in the UAE. It offers cloud-based HR software for employee self-service and uses the most significant job boards to maintain a sizable internal database of screened applicants.
Apply for Nathan & Nathan jobs now!
4. Tuscan Consulting

Tuscan is one of the best HR consulting companies in Dubai. The ABCD (Analyze, Benchmark, Create, Deliver) model facilitates their clients in achieving fruitful business outcomes. Businesses should hire this firm as their reliable HR consulting partner to develop and implement easy-to-use yet effective HR solutions that improve their organisation's performance. They collaborate closely with Boards, CEOs, and HR leaders to resolve HR problems and turn HR operations into more business partnering roles.
Apply for Tuscan Consulting jobs now!
 5. PinPoint Human Resource Consultancy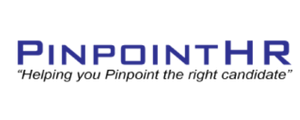 One of the leading human resource firms in the UAE, Pinpoint Human Resource Consultancy, was founded in 2008. They provide performance reviews, KPIs & reporting, talent acquisition and executive search, training and learning solutions, and consultancy.
6. Accel HR Consultants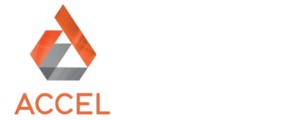 Accel Human Resource Consultants has provided HR and recruitment solutions in Dubai and abroad since 2013. In more than 15 countries, it has effectively offered career opportunities to over 2000 applicants. Because they interact with both employers and candidates, they can comprehend both sides of the hiring process. It serves clients with HR solutions in various industries, including engineering, hospitals, pharmaceutical companies, manufacturing, logistics, media, consultancy, marketing, tourism, retail, construction, e-commerce, and hospitality.
Apply for Accel HR Consultants jobs now!
7. Al Arabia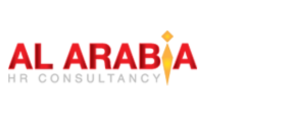 Al Arabiah HR Consulting is a leading firm specializing in comprehensive human resources solutions. Based on a foundation of expertise and cultural understanding, Al Arabiah HR Consulting offers a diverse range of services tailored to businesses and organizations across various sectors. With a commitment to excellence, their dedicated team assists clients in talent acquisition, performance management, training, and more.
Through their deep knowledge of regional dynamics, Al Arabiah HR Consulting ensures effective solutions that align with the unique challenges and goals of the Middle Eastern market. As a trusted partner, they empower businesses to optimize their workforce, drive growth, and create sustainable success in a culturally rich and competitive environment.
8. AL Farah Human Resource Consultancy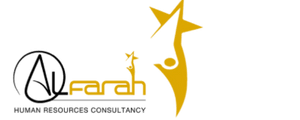 AL FARAH HUMAN RESOURCES CONSULTANCY was founded in 1996 when there was a sudden increase in economic activity due to oil finding to manage the planned outflow of Indians and Pakistanis. They have 23 years of expertise in the human resources management industry. They have hired over 20,000 people in the administration and management, oil and gas, construction, engineering, marine, catering, health care, and computer (hardware/software) industries.
Apply for AL Farah Human Resource Consultancy jobs now!
9. It's All About People Human Capital Consulting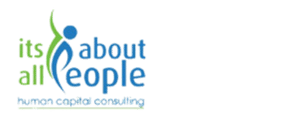 Its All About People is an HR consulting firm situated in Dubai with employees who, on average, have over 30 years of experience working for both large and global corporations. The company assists in offering human resource solutions around the Middle East and fits with your company's needs and organisational culture.
Apply for It's All About People Human Capital Consulting jobs now!
10. People Prudent Consulting & HR Solutions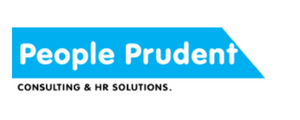 People Prudent Consulting & HR Solutions is a reputable human resource consulting company in the UAE. To maintain a client retention rate of 100%, the company offers strategic and high-impact HR solutions in many areas like Job Design, Start-up HR Support, Policy Design, HR Benchmarking, and Corporate Human Resources Advisory Services.
Apply for People Prudent Consulting & HR Solutions jobs now!
11. Qureos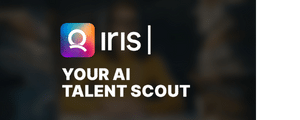 Qureos is a leading talent marketplace that uses innovative technologies to connect top talent with leading companies in the Middle East region. Qureos's AI-powered hiring platform, Iris, uses machine learning to match candidates with jobs.

Iris can help companies improve their hiring process by automating tasks, assessing candidates' skills and potential, and identifying a more diverse pool of candidates. Iris remembers and learns from every interaction and role, constantly evolving to provide a personalized hiring experience.
12. Horizon HR Consultancy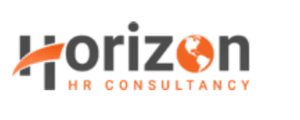 Horizon Capital HR Consultancies is the best recruitment company in UAE. Horizon offers its clients HR solutions that improve employee performance. They have created one of the most effective job search tools to assist job seekers in shortening their time to obtain a new career. With this tool, job searchers may quickly broaden their reach and submit their resumes to all the top general and speciality job board websites.
Apply for Horizon HR Consultancy jobs now!
13. S & K Consulting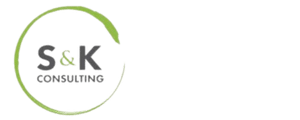 S & K situated in the UAE, is a multi-award-winning HR consultancy with over 35 years of expertise in the GCC across industries. They provide various services, including talent acquisition, organisational development, learning and development, performance management, human resource operations, change management, and HR outsourcing. They help Start-Ups and SMEs increase their revenues through their streamlined HR procedures.
Apply for S & K Consulting jobs now!
14. Ultimate HR Solutions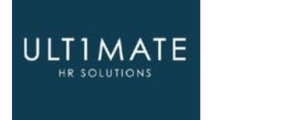 Ultimate HR Solutions (UHRS), established in 2001, an ISO 9001:2008 certified company, is one of the best Recruitment and HR service providers in the UAE and is truly a one-stop shop for all the HR-related needs of your clients.
UHRS's track record shows that it has hired and outsourced more than 30000 employees from more than 97 different nations since it was founded.
Apply for Ultimate HR Solutions jobs now!
15. Peer growth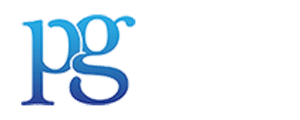 Peer Growth is one of the best HR consulting firms in Dubai. They offer customised, integrated, high-quality, research-based executive search and leadership consulting services that aim to look restlessly for new ways. And their USP is their ability not to give up till the job is done. The company's vision is to satisfy clients globally by accessing international markets to match their executive and management needs with the ideal candidates.
Apply for Peer growth jobs now!
16. Axxon HR Solutions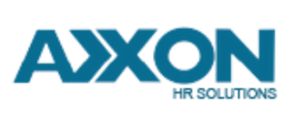 AXXON Employee Provision is a workforce service company that aims to play a vital role in the human resource recruitment and outsourcing industries, strictly following the rules of the UAE government. AXXON has established its presence by providing clients with value-added services worldwide. They have a team of experts with the ideal management and market knowledge combination.
Apply for Axxon HR Solutions jobs now!
17. Future Tense Human Resource Solutions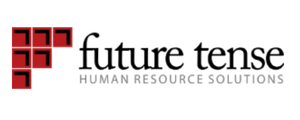 Future Tense is a boutique recruitment company that specialises in increasing companies' efforts to find the best talent as a force multiplier. They also specialise in finding qualified candidates that are off-market or dormant, complementing the talent acquisition marketplaces. Industries like education, financial services, healthcare, hospitality (+F&B), and real estate are some essential verticals in their bridge coverage.
Apply for Future Tense Human Resource Solutions jobs now!
18. Kawader HR Consultancy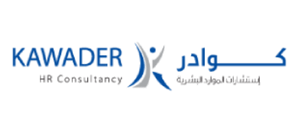 Kawader is a top provider of workforce and personnel solutions in the UAE. Kawader provides a wide range of recruitment services, including executive search and headhunting services, temporary recruitment solutions, and permanent recruitment solutions. Kawader works in various industries, including government, oil and gas, aviation, engineering, construction, hospitality, health care, banking, media, information technology, and office support.
Apply for Kawader HR Consultancy jobs now!
19. Reeqwest HR Consultancy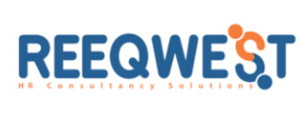 Reeqwest has operated as an HR consultancy company throughout the Gulf and the Middle East since 2014. Reeqwest staff's ability to source people from the market results from their excellent training, extensive experience, and specialisation in talent search. The company's primary services include hiring new employees, intelligent sourcing, HR outsourcing payroll and compliance outsourcing. 
Apply for Reeqwest HR Consultancy jobs now!
20. Adecco Middle East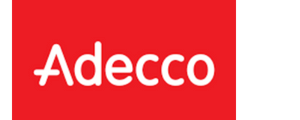 Adecco Middle East is the leading HR consulting company in Dubai. Adecco's specialisation is in HR, payroll outsourcing and headhunting services. Adecco works with over 100,000 organisations in 60 countries, enabling their success. The company has 35,000 people working across more than 60 countries and territories. 

Apply for Adecco Middle East jobs now!

Final Thoughts on HR Consulting Companies
Many companies find that getting the help of top HR consulting services not only reduces the burden, it also lowers their costs and improves their HR program. Thus, identify your niche and connect with top HR consulting companies in Dubai. If you face any difficulty finding the Top HR Consulting companies, we also have a list that will help to find you the best among them. You can also refer, 
Top 15 HR Consulting Companies in Ukraine
Top 15 HR Consulting Companies in Europe 
Top 15 HR Consulting Companies in Asia 
Join Our Award-Winning AI Recruitment Software
Demos are a great, fast way to learn about iSmartRecruit.
Connect with us now to learn more!