Are you fed up with the amount of time and effort you put into searching for the top HR consulting companies in Australia? Don't worry, we'll assist you.
HR consulting companies are all around us, but we usually don't pay attention to them because they stay in the background, out of our spotlight. Human resource consulting firms assist businesses in resolving personnel issues and improving employee management. Recruiting and keeping the best employees can be challenging, especially if you don't have the time or expertise to tackle these issues on your own. Hiring an HR consulting firm can give you more time to focus on other important company matters, such as expanding your business and improving products or services. However, behind all successful businesses, some people hire these consultants, which means that their job is an extremely important one. That's why HR consultants deserve respect as much as any other business expert.
Services offered by HR consulting firms
An HR consulting firm may help companies attract, develop, retain, and assign the right people to the right jobs.

Being used to HR consulting and understanding labour legal concerns will be a superb technique to assist businesses in gaining a respectable position and standard in the industry while restructuring the organisation.

In the field of business management, salary benchmarking is crucial. It's not easy to come up with a good benchmark. As a result, companies are enlisting the help of human resource specialists to help them set fair compensation benchmarks for critical positions.

Many companies are hiring HR Consulting Firms to help them motivate their personnel to achieve the company's goals.

Human resources outsourcing is the most cost-effective and efficient way for an organisation to focus on operations and strategic objectives rather than wasting time on regular transactional activities in human resource management.
Top 15 HR Consulting Companies in Australia
There are hundreds of HR consulting firms in Australia, but which ones are the best? Based on our knowledge and research, here are the top 15 HR consulting companies in Australia. They have established great reputations and provide excellent services that suit a variety of needs and budgets.
1. McArthur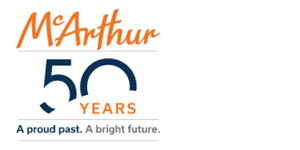 McArthur started business in 1969 in Adelaide. They are regarded as one of Australia's leading recruitment and HR consulting firms. They now employ over 110 highly focused recruitment professionals throughout five states, with over 50 years of expertise and accomplishments.
McArthur is in charge of all aspects of recruitment, including temporary, permanent, contract, and casual positions. They continue to invest in technology and innovation that helps both clients and applicants in terms of business and career opportunities. Across all specialist divisions, they provide 360-degree solutions.
2. The Footprint Group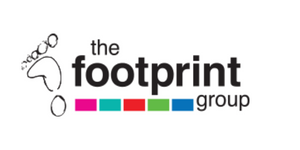 The Footprint Group is a human resources consulting firm that works with small and medium-sized businesses. They are a multi-award-winning team of HR Specialists and Recruitment Consultants based in Australia. They offer customised, adaptable, and proactive solutions to help businesses reduce risk while increasing the performance, productivity, and potential of their people, processes, and compliance practices.
The Footprint Group is committed to providing businesses in Australia with a diverse range of outsourcing people and business solutions. Their goal is to assist clients to improve their company performance by implementing the most successful people practices.
3. Blooming HR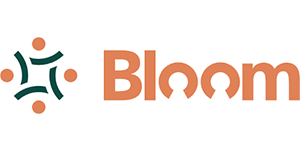 Blooming HR is dedicated to providing non-profit and community service organisations with simple and effective HR solutions. It is Australia's leading human resources consulting firm. They recognise that time and resources are typically scarce in these industries, so they've created high-quality, low-cost products and services with this in mind.
Blooming HR offers services that cover the whole employment life cycle, including recruitment, induction, training and development, performance management, salary benchmarking, and reviews. They provide HR solutions that safeguard your company, save you time, and improve employee performance, engagement, and satisfaction.
4. Pinnacle HR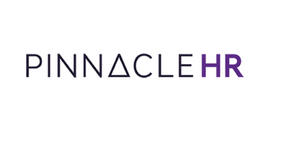 For over 25 years, Pinnacle HR has supported employers and provided practical solutions to workplace difficulties. They can provide consultants that are experienced in dealing with these types of circumstances for businesses. Their consultants are experts in human resources, workplace and labour relations, strategic business consulting, work health and safety, injury management, and training.
They want to engage with employers to improve working practices and increase organisational effectiveness. They can be 'hands-on' in executing the procedures from beginning to end, or they can be accessed as needed to support a manager in facilitating the process.
5. Merit Solutions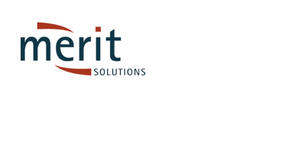 Merit Solutions is a dedicated HR consulting firm founded in 1996 that has earned a reputation for offering excellent recruiting and selection help to the public sector, non-government organisations, and not-for-profits. They have highly skilled and diversely educated HR and management consultants. 
Merit Solutions provide a comprehensive variety of recruitment and human resource services to assist clients in achieving positive people results. They provide services in  Queensland and the Northern Territory, as well as Canberra, Sydney, and Melbourn.
6. deliberatepractice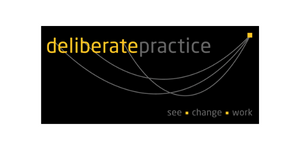 deliberatepractice is a growing boutique HR consulting firm that focuses on the needs of the clients. Employee selection, development, career transition, and engagement are all areas where they are viewed as modern and commercial leaders. Their services cover all stages of the company cycle, from downsizing and right-sizing through consolidation and expansion.
They are very clear about aiding organisations and individuals in changing and improving performance in a way that systematically pushes organisational and individual barriers. They cover the complete professional life cycle, from developing people strategy and processes to detecting risk, potential, development, and exiting.
7. OD consulting services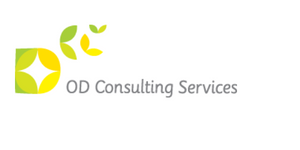 OD consulting services provides Human resources, strategic planning, cultural change, and community discussions. To obtain the finest results, they believe in collaborating with the clients. They assist in the resolution of HR workplace difficulties by providing cost-effective, modern, and fit-for-purpose HR solutions that decrease compliance risk, enable thriving employees and create an appealing employer brand.
They assist groups and organisations in structuring participation and mutual respect in decision-making, allowing all participants to contribute their creativity and insight to solutions. 
8. Impact HR 
Impact HR has over 20 years of HR experience and is passionate about people, performance, and profitability. They are a compassionate, forward-thinking, and results-oriented HR firm dedicated to assisting businesses in achieving their objectives and improving team performance.
Their staff have worked in every aspect of HR and a variety of companies and sectors, both in Australia and abroad. They help the firm with the complexity and burden of dealing with HR issues, delivering exceptional outcomes in a manner that is appropriate for the company. 
9. HR Success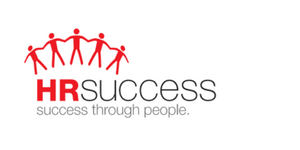 HR Success started in 2007 with its headquarters in Western Sydney. They're a small but seasoned HR team dedicated to assisting business owners and managers in achieving success through their employees. Clients come from all around the Greater Sydney Region and beyond to work with them.
They have strong financial management, efficient procedures for delivering quality products and services, and effective marketing and sales departments. They are the drivers, the engine room, and the determinants of business success; they are passionate about helping organisations manage their people efficiently. 
10. Melbourne HR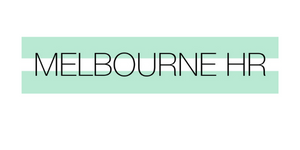 David Simpson, an HR specialist with over a decade of experience in management and leadership roles within the Defence Force, corporate organisations, and innovative startups, founded Melbourne HR in 2014. It is a full-service human resources consulting firm proud to help small and medium-sized enterprises in Victoria.
 They don't follow a "one-size-fits-all" approach; instead, they take the time to learn everything there is to know about the organisation, its people, and its goals, and then build HR solutions to help you get there. Melbourne HR can assist you with everything from contracts and policies to recruitment and performance management. 
 11. Harrison Human Resources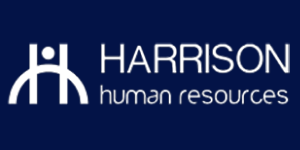 Harrison Human Resources was established in 2009. It's an HR consulting, contracting, and outsourcing firm that helps CEOs create great workplaces and achieve incredible business results by increasing employee productivity. They offer a complete human resources management solution to help you manage and motivate your personnel.
Harrison Human Resources has cooperated with the government and several profit-for-purpose organisations in various industries. They've helped with organisational culture and structure reviews, change management, HR needs and resource assessments, remuneration benchmarking, policy and procedure development, recruitment, and total HR outsourcing. 
 12. The Futures Group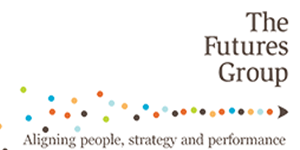 The Futures Group is a diversified team of specialised consultants who provide a variety of HR services tailored to each client's needs. They take a holistic approach to fulfill the company's unique requirements and have a track record of delivering practical, executable, and long-term plans with a high level of consistency, reliability, and professionalism.
They strive for constant improvement to provide the finest service possible. Partner organisations benefit from their professional HR consulting skills and experience, as well as their strong practical business skills. 
 13. Populus Performance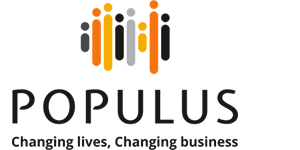 Populus Performance was established in Perth, Australia in 2014. It's a human resources consulting firm that uses proprietary, market-leading technologies and programmes to assist you with people issues, HR systems and procedures, performance and leadership development, and unlocking your company's potential.
They improve productivity by putting in place strong HR systems and processes and by building cohesive teams. Populus Performance works with a network of professionals in Perth, Bunbury, Albany, and South Western Australia to deliver outcome-driven solutions. Through a combination of HR coaching and HR consultation, their cost-effective services help companies handle the potential minefield of human resources. 
14. Wurth HR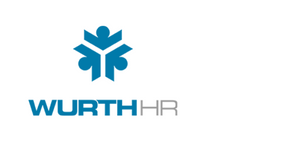 Wurth HR is a human resources outsourcing firm that focuses on firms with fewer than 200 workers. David Wurth, the company's principal, founded the company in 2008 after several years of running a vocational training company. 
Wurth HR, based on the outskirts of Sydney's CBD, has clients from all around Australia. It is the best HR outsourcing company in Sydney because they are well-informed, attentive, and capable of meeting all of the HR outsourcing needs at a low cost.
15. Raw Human Resources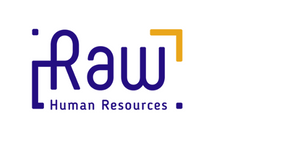 Raw Human Resources provides human resources and business improvement services and advice to help your company defend and thrive. They are a well-rounded combination of knowledge, skill, and enthusiasm. They deal with human resources concerns and ensure that regulations are followed.
Clients come from various industries, including hospitality, construction and engineering, oil and gas, professional services, and health care. They use professional contracts, policies, and processes that are suited to the company to protect and grow business. 
Final thoughts on top HR consulting companies in Australia 
Not even all HR consultants are made equal, and you should know how to select the best one for your company's needs. When seeking the best HR consulting firms, this guide may be useful. This listing of the top HR consulting firms in Australia is based on many years of experience in the field and working with a wide range of international businesses. Contact one of them to learn more about how they may assist you in resolving your most difficult challenges or issues. You can use iSmartRecruit's recruitment software, such as the Applicant tracking system, instead of hiring HR consulting companies. 
We also have a list of the top 15 HR consulting companies in Asia, Europe and top recruitment agencies in Europe,  Africa, Australia, Ukraine, Lithuania and Latin America. Please take a look at it.