Are you looking for HR consulting companies in Europe to help employees and managers spend less time on HR-related problems? For this solution, we've compiled a list of the top 15 HR consulting firms.
Many businesses are turning to HR Consulting Firms to help them motivate their employees to work toward the organization's goals. HR management methods, processes, and technologies may help businesses not only attract and retain people but also maximise employee effectiveness. Human resource consulting firms can assist you by managing your HR needs and allowing you to devote more of your valuable time to vital company activities. While many firms are large enough to sustain a full-time human resources position, small businesses lack the budget or personnel requirements to justify hiring one. Having your HR needs handled by a human resources consulting firm is a cost-effective way to reap the benefits of human resources.
Why hire an HR consulting firm?
The main benefit of engaging an HR consulting firm is that they share the workload and oversee HR operations.

Any company's employee benefits are one of the most critical duties to manage. If you hire an HR consulting service for small or large organisations, they can handle employee benefits on your behalf.

If you want to upgrade your organisation, an HR consulting firm is an ideal alternative. It can assist you in setting up and implementing HR technology in your organisation.

If you choose to hire an HR consulting company, they will manage to recruit suitable personnel with the necessary talents, push them to perform effectively, and reward them for their efforts.

HR consulting firms will handle everything for you, from managing your human resources to assisting with business communication, and will progressively increase the HR department's growth and effectiveness.
Top 15 HR Consulting Companies in Europe 
There are several international HR consulting companies in Europe. Finding things based on need, on the other hand, is a tricky task. As a result, we've created a list of Europe's top HR consulting firms for your convenience.
1. People Change
People Change enjoys assisting visionary and innovative leaders in their digital leadership and organisational transformation efforts to achieve the desired strategic outcomes using the proper insights. They're a small group of dedicated and motivating consultants. They've been working on excellent and demanding projects for the clients for a lot of years. 
Each consultant takes on a great deal of personal responsibility and collaborates closely with other consultants on a project to obtain the best results. People Change has created a system that allows individuals and organisations to get insight into their attitudes and behaviours in changing situations.
2. BearingPoint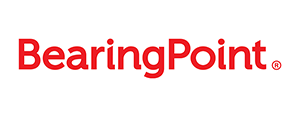 BearingPoint specialises in management and technology consulting.BearingPoint experts recognise that the business environment is continually changing and that the complexity that emerges necessitates clever and flexible solutions. They tailor solutions for each client's difficulties by combining industrial, operational, and technological skills with suitable proprietary and other assets.
BearingPoint is dedicated to corporate social responsibility and environmental stewardship. They provide industry-specific managerial abilities and functional experience, as well as the ability to adapt strategic ideas to specific challenges.
3. Capco 

Capco specialises in financial services such as banking and payment systems, capital markets, wealth and asset management, and energy. It's a global management consulting firm that offers business consulting, digital, technology, and transformational services by combining imaginative thinking with unrivalled industry experience.
They use a collaborative and efficient strategy to assist clients to reduce expenses, manage risk, and comply with regulatory changes while also growing revenue. Capco is committed to providing clients with realistic solutions. They provide a globally integrated service and have locations in major financial centres in the Americas and the Asia Pacific.
4. COMATCH 

COMATCH was founded  by former McKinsey consultants Christoph Hardt and Jan Schächtele in 2014. It is Europe's premier online marketplace for independent consultants, connecting top individuals with businesses of all sizes and focus areas.
They created a worldwide marketplace that links businesses with the best independent specialists in the world. Their objective is to revolutionise the way organisations assemble the best talent by integrating innovative technology with personalised service.
5. Korn Ferry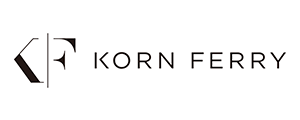 Korn Ferry collaborates with clients to create the best organisational structures, roles, and responsibilities possible. It is a global consulting firm with over 7,500 workers in over 50 countries. 
They assist companies in hiring the proper individuals and advising them on how to reward and inspire their employees, all while assisting professionals in navigating and advancing their careers. Their organisational consulting services address the most important concerns confronting global firms and cover the entire talent function.
6. Campbell Tickell 

Campbell Tickell was established for over 20 years focusing primarily on the public and not-for-profit sectors. It is a multi-disciplinary management and recruitment consultancy that has worked with over 900 organisations across the UK, Ireland, and beyond, including central and local government, sports and leisure bodies, housing associations care provides charities, and commercial firms such as housebuilders and developers, contractors, and law firms.
Strategy and governance, finance and business planning, risk and assurance, regulation and troubleshooting, mergers and growth, company transformation, housing development and regeneration, and human resources and recruitment are just some of the services they provide. They have a core team of 36 people and a network of over 100 associate consultants.
7. Elixirr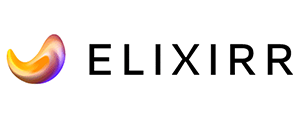 Elixirr is a multi-award-winning consultancy founded in 2009 by Stephen Newton, Graham Busby, Andy Curtis, Mark Goodyear and Ian Ferguson. It is a distinct form of consultancy. They assist their clients in changing the game in their respective sectors while also changing the game on their own. Elixirr works with executive boards to ensure that their business models can effectively adjust to disruptive market dynamics.
Elixirr is a global financial service, retail, and telecommunications company with offices in Europe, Africa, and the United States. The FT1000 has named them the fastest-growing management consultancy in the UK, as well as the third fastest-growing in Europe.
8. Frazer Jones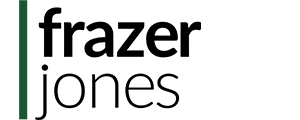 Frazer Jones is a global recruitment firm that specialises in human resources. They have offices in London, Bristol, Manchester, Amsterdam, Düsseldorf, Frankfurt, Milan, Dubai, Hong Kong, Singapore, Melbourne, Sydney, and New York. Frazer Jones is always on the lookout for new talent to join its global operations. 
They work with the world's top HR personnel to put them in some of the most sought-after, intriguing, and high-profile HR jobs, assisting you in securing the next chapter of your career. They've also received the silver standard from Investors in People.
9. Willis Towers Watson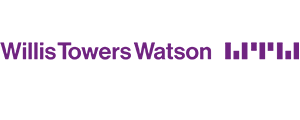 Willis Towers Watson is a professional services organisation that serves clients in over 140 countries and regions with insurance broking, risk management, and human resource consulting and advising. It specialises in assessing risk, improving benefits, fostering talent, and increasing capital for a wide range of enterprises and corporations through its HR consulting services.
The organisation has spent nearly 200 years focusing on client success, excellence, teamwork, and honesty. Willis Towers Watson was recently acquired by Aon, a British professional services corporation, in March 2020.
10. Accenture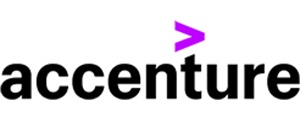 Accenture is a global leader in human resources consultancy. It is based in Ireland, but it has offices in over 120 countries, including the United States, where it employs over 50,000 people.
Accenture is known for embracing diversity as a source of innovation and leveraging the human potential of more than 6,000 multinational clients, including significant software corporations and security organisations, when it comes to human resources consultancy, and it is placed third on the Refinitiv Diversity and Inclusion Index, in addition to being one of the most profitable HR consulting firms in the world.
11. Aon Hewitt 

Aon Hewitt is an HR consulting firm established in England that generates some of the highest earnings in the world. Aon Hewitt, formerly Hewitt Associates, is a global human resource, management, risk, retirement, and health solutions consulting firm that serves clients and organisations in over 100 countries. 
The firm specialises in offering health and benefits, global benefits, retirement, investment advisory, compensation, people and organisation, mergers and acquisitions, and communication solutions to businesses. They assist clients in managing the recruiting process, engaging with potential talent, making informed hiring and selection decisions, and attracting and retaining hardworking staff.
12. Ernst Young LLP Consulting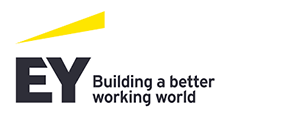 Ernst Young LLP Consulting uses the power of people, innovation, and technology to propel business strategies and assist businesses of all sizes, from start-ups to Fortune 500 firms, in achieving industry success. The assurance services package, which includes auditing and financial accounting advice, remains a primary focus and revenue generator for the organisation.
Ernst Young's consulting services have extended to 28 regions in the Americas, Europe, the Middle East, India and Africa, and Asia-Pacific since its founding in 1989. Today, the organisation employs over 700 officers in more than 150 countries.
13. People Business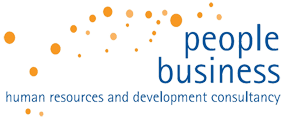 People Business is a Human Resources and Development Consultancy that was established in the year 2000. They are a boutique provider of complete human resources services. Their small staff of highly experienced consultants has experience in all aspects of human resources, talent management, and learning & development. They work with SME clients on an ad-hoc or contracted basis to build the correct people practices, allowing them to implement the changes.
They can assist you with furlough arrangements, remote working policies, and employee engagement and wellbeing management, among other things. Their bespoke HR solution is tailored totally for the demands, and they have over 20 years of experience.
14. HR Solutions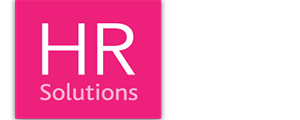 HR Solutions, headquartered in Kettering, Northamptonshire, was founded in 2001. HR Solutions serves a wide range of industries and has a large client base. Solutions work with clients – from small care agencies to multinational technology companies in a variety of industries.
Their HR and Health & Safety Consultants and Advisors have a wealth of experience that they put to good use when dealing with workplace concerns. They want to be known for their practical, pragmatic HR experience and Health & Safety help across the UK and beyond. Their cost-effective business support provides the best possible employment law and health and safety guidance.
15. YoBusiness.eu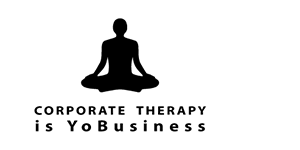 YoBusiness.eu is a human resources firm based in Dublin, Ireland. They were founded in 2020 and have fewer than 5 people who serve clients in a variety of industries. HR and business training are two of the services offered.
YoBusiness corporate therapists collaborate with the company's employees to develop solutions. The Corporate Therapy method is based on the collective team consciousness and results in long-term and universally applicable solutions.
Final thoughts on Top HR Consulting Companies in Europe! 
Businesses can profit from human resources consulting services in terms of recruiting, employing new employees, promoting salary pay and benefits, performance management, and training new employees. HR consulting firms can be an ideal choice to aid with payroll and staff management while business owners concentrate on maintaining and developing their customer base. There are a lot of HR consulting firms available. Only a few, though, provide good service. As a result, we've prepared a list of the best HR consulting firms in Europe for you.
If you want to discover more about international recruitment agencies and HR consulting companies in Asia, we have a list for you. Please take a look at it. Top 20 Recruiting Agencies in Africa, Top 15 Latin American Recruiting Agencies of All Time, Top 15 European Recruiting Agencies, Top 20 Recruiting Agencies in Ukraine, Top 15 Recruiting Agencies in Australia, Top 15 Recruiting Agencies in Lithuania and Top 15 HR Consulting Companies in Asia.
Don't mistakenly believe that these are your sole possibilities for achieving your goals. You can also use recruitment software from iSmartRecruit, such as Applicant Tracking System.