Unlocking Excellence: How HitContract Elevated Hiring Quality by 38%.
How HitContract Elevated Hiring Quality by 38%.

Do you want to learn about the top 15 HR Consulting companies in Ukraine that can help you grow your business? Then here is a guide that could be of benefit to you. 
HR consultancy develops an organizational roadmap that outlines the company's business objectives. Over the last decade, the business world has become more aware of the extra value that HR Consulting firms can give. Human resources or HR consulting services appear to be an appealing option right away. Businesses use human resource consultants for services, including employee relations, compensation and benefits advice. Many firms consider outsourcing HR functions beneficial since it provides flexibility that in-house HR teams may not be able to provide. While the decision to acquire HR consulting services differs from company to company, it has definite advantages. HR specialists give your business a distinct competitive advantage. HR consultants combine hands-on experience with proven expertise to help your firm succeed in the future.
Why do Organizations Consider Human Resource Consulting Firms?
The most crucial aspect of every business or firm is budgeting. You can save a lot of money by hiring an HR consulting firm.

Seek the help of the best HR Consultancy firm if you want to do the recruitment faster and professionally.

HR consulting firms are well-organized, and engaging them will assist your company with long-term strategic planning.

Human resource consulting firms can assist larger businesses in using HR technology effectively.

The top HR Consultancy firm will provide you with high-quality services which will significantly improve your employees' contentment. They will ensure that they bring you the best people because they are experts in what they do.
Top 15  HR Consulting Companies in Ukraine
Human resource consulting services are the quickest option for firms to establish a reasonable and productive business management procedure. The top HR consulting firms that could assist you are listed below.
 1. GreenLight

GreenLight is a Kyiv-based HR consultancy and recruitment firm with over 10 years of expertise. They have a proven history of successful placements, HR consulting projects, and a significant professional database and network of senior and mid-level executives.
They offer a comprehensive range of start-up services to foreign enterprises wishing to open a business in Ukraine, including company registration, accounting and legal help, employee recruitment, and many others. HR structure audits, people assessments, job description actualisation, HR-related business process enhancements, and more are just a few of the HR consulting services they offer.
Apply for GreenLight jobs now!
 2. Hedgehog

Hedgehog Agency is a dynamic HR consulting company that specializes in transforming businesses through strategic human resources solutions. With a unique and innovative approach, Hedgehog Agency partners with organizations to design and implement HR strategies that drive growth, foster innovation, and enhance employee well-being.From talent acquisition and leadership development to performance optimization and culture building, their expert team offers a comprehensive suite of services tailored to each client's specific needs.
3. CleverLand

CleverLand is a complete HR firm. They provide services in HR outsourcing, training and placement, Personnel search and selection, and Corporate event planning. Their recruitment consultants focus on quality over quantity, on the value they bring to the table at the end of the day.
They believe that, rather than a formula, recruitment is a human-driven enterprise that requires skills, technique, enthusiasm, individuality, and a critical eye. They have objectives, which are centred on locations, as well as guidelines, which are focused on personalisation.
Apply for CleverLand jobs now!
4. SmartSolutions

Smart Solutions is a well-known human resource outsourcing, consulting, recruitment, and leasing firm. The company's headquarters are in Kyiv. They employ 250 people with human resources, accounting, and legal expertise. They attempt to make working with clients as pleasant as possible and provide a personalised approach to each of them. 
They've all had enough experience in tackling the company's problems. SmartSolutions' recruiting section delivers professional recruitment services for major business areas, utilising the author's approaches and long-term expertise.
Apply for SmartSolutions jobs now!
5. MillionMakers

Million Makers is an HR consulting firm in Ukraine. They are in charge of the entire hiring process, onboarding, and documentation in Ukraine. Their talent acquisition division in Ukraine assists employers in discovering and acquiring skilled employees who can meet their business needs.
Years of expertise, as well as international associations and partnerships, have developed their specialisation to give excellent services and solutions to their clients at the most competitive prices. They want to help clients overcome their most challenging problems and have the best experiences possible.
Apply for MillionMakers jobs now!
6. SunOne

Sun One is a human resources firm located in Kyiv, Ukraine. The firm was established in 2009. It is the best human resource solution for businesses and a human resource outsourcing service.
Temporary staffing, recruitment, outstaffing, and occupational safety and health are all services they provide. Nestle, PepsiCo, Danone, ZARA, Hyatt Regency, InterContinental, Porsche Ukraine, and Vodafone are some of the substantial Ukrainian and worldwide companies they've worked with.
7. Pelekh Agency

Pelekh Agency was established in 2002 as a small human resources firm. The company is based in Kyiv, Ukraine. HR services, business consultancy, and translation are among their specialities. For more than 16 years, Pelekh Recruitment Agency has specialised in recruiting Ukrainians. Residents all around Ukraine have benefited from their assistance during this time.
Thousands of their clients have gotten jobs due to their assistance. They supervise each stage of the hiring process, from the submission of visa documents to the on-site hiring of staff, without needing to leave Ukraine. 
Apply for Pelekh Agency jobs now!
8. HR Bit

HR Bit was created by a group of experienced HR experts with a passion for management and a combined experience of more than ten years in the sector. It is an HR outsourcing company specialising in customising HR outsourcing solutions for start-ups and small businesses. They provide full-stack remote HR support, talent recruitment, and job and payroll administration.
They consider distributed teams as the future of work and give the best service to simplify remote team HR management for business owners. They understand how the industry works, which aids them in turning small ventures into thriving businesses.HR Bit utilises the power of human resources to help companies to succeed. 
9. A-HR.PRO

A-HR.pro is a leading HR consulting company that specializes in providing strategic human resources solutions to businesses. With a focus on delivering tailored services, A-HR.pro assists organizations in optimizing their workforce management, employee engagement, and overall HR operations.
Their team of seasoned experts offers a comprehensive range of services, including talent acquisition, performance management, training and development, and HR compliance.Through innovative strategies and a client-centered approach, A-HR.pro helps businesses create thriving work environments that foster growth and success. With a track record of excellence, they are a trusted partner for companies seeking to enhance their HR practices and elevate their overall organizational performance.
10. Business Skills

Business Skills is a company that specialises in human resources. They started in 2017 and focus on HR services, IT staff augmentation, other IT consulting and SI, and corporate training. Their staff is currently based in Kyiv, Ukraine.
They recruit and hire the best people based on their personal and professional attributes. They give firms exceptionally trustworthy, promising, and dedicated staff whose activities will be aimed at growing the business using their database of applicants.
Apply for Business Skills jobs now!
11. Creative Cooperative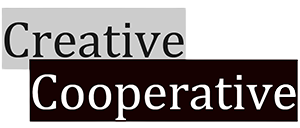 Creative Cooperative is a Ukrainian consulting firm situated in Odessa. Their two employees, who started in 2018, give small business clients HR services, business advice, and marketing strategy. They always pursue the interests and difficulties of their customers at Creative Cooperative consultancy, suggesting the most cost-effective and reliable solutions.
They offer a variety of services as well as a reinforced talent pool. They also collaborate with several excellent teams that specialise in specific areas of expertise and have a track record of delivering outstanding results.
Apply for Creative Cooperative jobs now!
12. Clarus Aspex

Clarus Aspex was founded in 2006 by Dutch and Swedish partners in response to international firms' need for high-quality labour solutions and market entry assistance in Ukraine. They have more than 15 years of experience in human resource management.
Clarus is a one-stop solution for all human resource issues in Ukraine. They save money by knowing about human resource and payroll administration weaknesses and non-compliance concerns before the next government audit.
Apply for Clarus Aspex jobs now!
13. Brain Source International

Brain Source Corporation is a major Executive Search group of companies in Emerging Europe (CIS and South-East Europe) that provides a comprehensive variety of HR and Support Services to existing multinational organization and start-ups.
Brain Source International is a member of Intersearch, a global executive search network with offices in over 50 countries (www.intersearch.org). Their key advantage is that they operate faster than most of their executive search competitors. Providing clients with a selection of qualified applicants can take up to three weeks in most cases. Their offices' locations enable them to complete search projects across the UK, Eastern Europe, Ukraine, Belarus, Moldova, Georgia, Armenia, Kazakhstan, and Azerbaijan.
Apply for Brain Source International jobs now!
14. United Consultants

United Consultants is a global executive search firm with offices in Central and Eastern Europe and the Commonwealth of Independent States. United Consultants was established in 2004 to assist clients – both domestic and international businesses – in attracting, engaging, and retaining outstanding personnel to improve their business performance. They have completed various Executive Search assignments for over 150 customers in over 20 countries as of 2021.
United Consultants also offers Board Services and HR Consulting to their clients. Their consultants have extensive Executive Search experience and a solid dedication to search techniques. Their expertise has tremendously aided in effectively completing search projects for their CEE and CIS clients. 
Apply for United Consultants jobs now!
15. Accord Consulting

Accord Consulting was established in 2010 to assist in the formation of businesses and increase their productivity by locating essential managers and staff. They're executing the jobs professionally, speeding up the process of accomplishing the objectives. They work with around 20 Ukrainian cities.
Since 2012, they've increased the scope of services to include HR consulting, business training, and client coaching. They get excellent outcomes in their job because of expert technology choices and the experience of their consultants.
Apply for Accord Consulting jobs now!
Summing Up
Finding the right professional HR consulting firm can be hard in today's fast-paced and often complicated business world. Businesses must thoroughly investigate their choices, taking into account all aspects of their current human resources team and identifying areas where gaps can be filled, as well as locating experienced, qualified specialists with a track strong record.
Hiring an HR consulting company is an excellent alternative if you want to improve your company's management without putting in too much effort. You may click on the link to know about the top HR consulting companies in Asia, Europe and Australia.
Join Our Award-Winning AI Recruitment Software
Demos are a great, fast way to learn about iSmartRecruit.
Connect with us now to learn more!