Unlocking Excellence: How HitContract Elevated Hiring Quality by 38%.
How HitContract Elevated Hiring Quality by 38%.

Tech Recruiting agencies and temporary staffing agencies are especially helpful for companies with information technology (IT) in the current job market. Instead of hiring a team of in-house tech recruiters, IT recruiting agencies can provide affordable temporary talent for various needs. IT recruitment firms work closely with recruiters to ensure that a candidate's skill and experience levels match the employer's requirements. From mobile applications and cloud computing to social media and infrastructure, few industries are changing, and few need to adapt quickly to these changes to succeed. But how IT Recruiting agencies can be beneficial to companies of all sizes.
Benefits of IT Recruiting Agencies
1. Reducing business liabilities
An IT recruiting agency covers all the compensation insurance, general liabilities, payroll taxes, worker pay, and other costs associated with the employee.
2. Reduced hiring time
A professional IT recruiting agency will save time and money associated with qualified candidates, reducing recruiting time.
3. Access to a better talent pool
An experienced IT recruiting agency has spent years building a standard database of potential candidates to aid your talent requirements for the company.
5. Reduced expenditure for companies
Using an IT recruiting agency eliminates your direct costs for the market. IT recruiting agencies attract talent and reduce employers' overhead by excluding benefit costs.
6. Access to flexibility
IT recruiting agencies offer employees extensive flexibility by bringing sets of skilled developers to complete several short-time projects and assignments. 
7. Saves onboarding and payroll costs
IT recruiting firms takes care of all employee-related payroll taxes, general liability insurance, and unemployment benefits.
8. In-depth market knowledge
A good IT recruiting company can let you access a wide range of salary packages for a particular position, market history, and passive candidates.  
Hiring task becomes a headache for recruiters but an Applicant Tracking System (ATS) helps IT recruiters or recruiters in any other field, recruiting agencies and HR departments manage their recruitment efforts and stay competitive in today's talent market.
As the UK's largest city and the capital of UK tech and technology giants such as Google and Facebook, it's no wonder that most tech and IT talent want to work in London. The city is full of top IT talent waiting to help companies grow their business and technology. There is no shortage of specialists in London, so choosing the right long-term talent partner can be hard. So, make the best use of IT recruiting services for all your IT recruitment needs. Here we have listed IT recruiting agencies to make your hiring process easy.
Top 15 IT Recruiting Agencies in London, UK
1. Frank Recruitment Group

Frank Recruitment Group is a recruitment agency focused on employee and freelance niche technology professionals. Frank Recruitment Group provides the best specialised IT professionals to channel partners, SMEs and enterprises worldwide. In 2020, they became part of Tenth Revolution Group, a portfolio of cloud-based staffing brands, training academies and consulting services.
Apply for Frank Recruitment Group jobs now!
2. Empiric

Empiric is an award-winning technology and transformation recruitment firm specialising in data, digital, cloud and security. They provide dispatch, SOW, and recruitment services to companies seeking contract and full-time technical and change professionals. Empiric invests resources to work directly with the technology and transformation community. Through creative and insightful content, customised events, and initiatives such as Next Tech Girls, they aim to increase their visibility, connect directly with talent, and provide recruitment solutions.
3. ABL

ABL Recruitment is a premier recruitment agency that specializes in connecting exceptional talent with exciting job opportunities. With a focus on personalized service and industry expertise, ABL Recruitment offers a comprehensive range of staffing solutions tailored to meet the unique needs of both job seekers and employers.
Through their innovative approach and dedicated team, they skillfully match qualified candidates with companies seeking their skills and experience. Renowned for their commitment to excellence and a track record of successful placements, ABL Recruitment empowers professionals to secure rewarding career paths and assists businesses in finding the perfect fit for their teams. As a trusted partner, ABL Recruitment navigates the competitive job market landscape, ensuring successful matches and fostering career growth.
4. Cititec

Cititec is primarily active in the IT sector. From their London office, they manage internships for Product Data Scientists, Software Engineers, IT Business Analysts, Python Developers and Automation Test Engineers. They have a team of passionate and diverse people who have a knack for placing amazing and talented engineers in some of the world's most innovative and inspiring companies.
5. Templeton Recruitment

Templeton Recruitment has been serving since 1996 as an award-winning technology agency. They recruit and supply international tech contractors, C-Suite Executives and the entire technical team. The company has offices in London, Amsterdam, Berlin, Zurich and Warsaw, and technical experts in 40 countries, including France, Spain, the USA, India and China. The agency is a member of REC.
Apply for Templeton Recruitment jobs now!
6. Xist4

Xist4 is a boutique executive search and talent acquisition firm. They specialise in identifying, retaining and recruiting mid-level to executive-level talent across all industries. They are part of the highly regarded Tech Talent Charter and actively support the movement to drive more inclusion and diversity in digital and technology roles. They strive to connect with like-minded professionals, leaders and companies to help them achieve their employment goals.
7. Premier Group

Premier Group provides staffing solutions for the engineering and technology market. Its services include emergency recruitment, RPO, managed services and contractor care, with six offices worldwide and a database of 1.2 million candidates. They cover both one-off recruitment tasks and full team building. Premier Group recruits IT Sales Support Specialists, Product Managers, Software Engineers, and Technical Instructors.
Apply for Premier Group jobs now!
8. iCobus

iCobus is a network cabling and IT services company based in London. They provide cost-effective outsourced workforce solutions covering the entire UK to help clients grow their businesses and take on more projects while reducing labour costs during quiet hours. Over 15 years of growth, with extensive resources in the UK, Europe and South Africa, they have become a respected partner in managing services and projects.
9. Forsyth Group

Founded in 1981, Forsyth Group founded in 1981, provides international recruitment solutions for executives in the IT and technology industry. They have experience in appointing high-level professionals such as Chairman, CEO and Board of Directors for technology companies such as Oracle, SAP's Sybase and Polycom. Their UK office is in London and offers internships in the UK, US, Eastern and Western Europe.
Apply for Forsyth Group jobs now!
10. Etonwood

EtonPark is a cloud technology research firm working exclusively with systematic trading and fintech clients worldwide, focusing on the US and UK markets. EtonPark meets any customer opportunity in the evolving cloud, digitisation and platforms.
11. Clement May

Clement May continues to grow as a leading provider of IT recruitment services and has a strong presence in the RPO space. As a constantly evolving brand, they understand the challenges in today's rapidly changing business world regarding attracting and retaining the best talent. Their experienced team provides professional recruitment services.
Apply for Clement May jobs now!
12. Arion Recruitment

Arion Recruitment has been an IT recruiting firm for over 18 years. Based in London, they specialise in IT and engineering recruitment solutions, serving European companies. They support executive search as well as full-time and contract requirements.
Apply for Arion Recruitment jobs now!
13. HW Select

HW Select Ltd. has been at the forefront of IT Recruitment for over 20 years. Their reach as a recruitment agency covers Europe, America, the Middle East and Africa. Their recruitment services include IT Contingency recruitment on a permanent and contract basis, Headhunting / Search & Selection. 
14. DNA325

DNA325 is a full-cycle IT Recruitment & R&D agency. They offer one-stop-shop for your business grow. DNA325 allows its clients to hire mid-senior and senior engineers with confirmed technical and soft skills in order to scale their business. They are your local partner for helping with all operations maintenance, including office rent, hiring, HR, legal, accounting to help founders to focus on their business growth.
15. Elite Group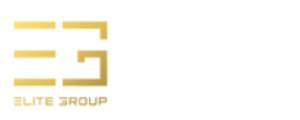 Elitegroup Recruitment is a specialist agency providing IT recruitment support throughout Europe. Based in London and Newcastle, they have been in the industry for over 15 years. Agencies are looking for SharePoint Developers, SAP Solution Specialists, Salesforce Tech Leads, SOC Analysts, Dynamics NAV/Business Central Developers, and more. 
Apply for Elite Group jobs now!
Final Key Takeaways
While all IT recruitment agencies on this list can provide the right talent for your IT needs, there are certain factors to consider before deciding which recruitment agency is best for your company. Here are the other considerations to consider when choosing a recruitment service company :
1. Reduce the list of IT recruitment agencies and review the quarterly performance of your choice.
2. Stay away from IT recruitment agencies with low talent acquisition costs, as the quality of talent may not meet your needs.
3. Research each IT staffing agency's costs, contracts, and location before signing up. A recruitment agency should work on your terms and your budget.
Keeping these points in mind will assist you in choosing the right IT recruitment agency for your company's hiring needs. See the list below for information on other local and regional recruitment agencies.
Top 15 Latin America Recruiting Agencies of All Time  
Top 20 Recruiting Agencies in the Philippines, Southeast Asia
Top 15 Employment Agencies in Asean countries
Top 15 Recruiting Agencies in Nordic countries

Join Our Award-Winning AI Recruitment Software
Demos are a great, fast way to learn about iSmartRecruit.
Connect with us now to learn more!