Hiring is hard work, becoming increasingly difficult for many businesses. According to the SHRM survey, 86% of recruiters and 62% of employers, the current job market is entirely candidate-driven. For this reason, companies use recruiting agencies' help to make the entire hiring process significantly easier for businesses of all sizes.
Seeking the help of a recruitment agency is an excellent way to build relationships and connections. For job hunters, recruiting agencies can guide you to get the job you want — and for business owners, they can help you select your next employee from a pool of candidates. Recruitment methodology differs from country to country. Economic conditions, such as levels of unemployment and the job market demand for specific skills, can also influence recruitment methodologies in a particular country. In short, the approach to recruitment can be shaped by a range of factors unique to each country and region. Let's look at recruiting agencies in Malaysia.
How do Recruiting Agencies in Malaysia Work?
Malaysia lies in southeast Asia, and the country is known for its culture and diversity, alongside many features that make it an attractive destination for the business sector. The country is slowly becoming one of the top locations globally for different multinational companies to settle into because of foreigners' ease in the country.
Recruiting agencies in Malaysia work by connecting job seekers with employers. They operate in different country regions and offer various services, including resume writing, job search assistance, and interview preparation. The agencies work with multiple industries and help local and foreign job seekers find employment opportunities. When a successful placement is made, they usually receive a fee from the employer. Some agencies specialise in specific industries or job positions, while others offer a more general service. They also use various recruitment methods, including online job portals, networking, and job advertising, to search for suitable candidates for their clients. 
For all these hectic tasks, recruiting agencies use the right recruiting software that can significantly accelerate the hiring process for recruiters, allowing agencies to easily shortlist and hire the right candidate without a heavy workload.  
Are you looking for recruiting agencies in Malaysia? Here is the list of top recruiting agencies in Malaysia that will help to find the perfect recruiting partner for your company.
Top Recruiting Agencies in Malaysia
1. Hudson RPO

About 
Since 1999, Hudson recruiting agency has delivered innovative, customised recruitment outsourcing and talent solutions to organisations worldwide. From recruitment process outsourcing (RPO) to employer branding and across the complete life cycle of your recruitment requirements, they thrive in delivering world-class customer experiences.
Services
RPO
Talent solutions
Candidate sourcing
Recruitment technology
Talent advisory
Virtual hiring events
2. Salt

About
Salt is a digital recruitment agency that connects the best talent with companies worldwide. From Malaysia to the world, they connect people and businesses within Creative, HR, Marketing, Sales, and Technology.
Services 
Permanent hire
Temporary contract
HR & people solutions
Digital recruitment outsourcing
Contract
Retained search
3. Monroe Consulting Group

About 
Monroe Consulting Group recruitment agencies in Malaysia is an internationally acclaimed company providing human resource capital. They offer services in banking, finance, technology, and industrial and consumer goods sectors. The company is also devoted to filling administrative jobs for clients, enabling them to deliver top-quality expertise in the industry.
Services
Executive search
Recruitment
Talent mapping
RPO 
Outplacement
Payroll service
Outsourcing
4. BGC Group

About 
BGC Group is a recruitment and manpower outsourcing firm that identifies and delivers human capital solutions imperative to every successful company's growth. BGC Group is an online recruitment platform that allows users to search and apply for vacancies in the healthcare and IT sectors.
Services 
Permanent Placement
Temporary & Contract Staffing
Outsourcing
HR Advisory
Business Process Outsourcing
5. Achieve Group

About 
 Achieve Group is a recruiting agency with headquarters in Singapore and an office in Malaysia. They have placed more than 40,000 people in positions across industries. They are specialists in specific areas of specialisation and have the expertise to match candidates with permanent correct positions and contract jobs.
Services 
Business Support Staffing
Specialist Recruitment
Executive Search
Short-term Contract Staff
Seasonal Manpower
6. Aisling

About 
Aisling is a recruiting firm providing talent solutions for the high-growth era. Aisling strives to provide its candidate community with access to better future opportunities and precise skills that allow them to build its experience and professional network.
Services 
Talent Acquisition
HR & Workforce Outsourcing
Talent Development
7. Ambition

About 
Ambition is a recruiting agency in Malaysia that specialises in recruiting for roles from entry-level to the director and C-suite positions on a permanent, interim, and contract basis. They are committed to promoting equal opportunities and work closely with their clients to help attract a diverse candidate pool for their business.
Services 
Executive Search
Banking & Financial Service
Engineering
Finance & Accounting
Global business services
Human resources
Sales & Marketing
Supply chain & procurement
Technology & Digital
8. Recruit Express

About 
Recruit Express has placed highly-skilled professionals at many companies in Asia and around the world. From recruiting to onboarding, their clients enjoy a process-driven, human-centric approach to recruiting and access to a network of top-tier professionals. Their customised staffing management services are designed to meet your individual needs.
Services 
Banking & financial services, insurance
Healthcare & life science
IT & Digital
Service industries
General recruitment
9. Reeracoen

About
Reeracoen is a subsidiary of the recruitment firm NEO CAREER Co., Ltd. They provide recruitment services to ensure their clients are always fully staffed with the most suitable and capable people. An employer and client can choose the qualifications and requirements, and their executives perform the tasks necessary to present you with the best possible applicants for your job requirements. 
Services 
Mass hiring
Top-level recruitment
10. Asia Recruit
Asia Recruit is a recruitment agency that provides staffing solutions to many reputable clients and provides career and growth opportunities for many candidates. Asia Recruit serves domestic and international clients. It provides recruiting services from small to large multinational organisations representing various industries such as oil & gas, information technology, banking & finance, healthcare, manufacturing, construction, logistics/transportation, call centre and many more, with specialisation in the areas of Engineering, Information Tech (IT), Sales & Marketing, CS, Finance & Accounting, HR & Administration, Top Management & Corporate Strategy. 
Services
Permanent placement services
Contract / Temporary staffing services
International recruitment services
11. Smart Trend

About
Smart Trend passionately believes that every company has different needs. By leveraging the latest technological-driven means of networking, they can help global companies connect with innovative talent who will drive their business and growth. They provide professional & efficient recruitment solutions to meet each client's needs & requirements.
Services 
Recruitment Process
Industry Sectors 
12. Hunters International

About 
Hunters International's services revolve around recruitment and outsourcing services. They are an integrated HR solution that operates in MNC-level precision while having the lean agility of an SME to respond quickly to your HR needs. They are well-known for taking delight in offering the best recruitment services to companies of all sizes. From staffing and headhunting to executive search and Recruitment Process Outsourcing (RPO), they aim to match organisations with the best talents.
Services
Recruitment services
Contingent workforce
13. Career Channel

About
Career Channel Executive Search is a leading executive search and award-winning firm established in 2006. It is an independent executive search organisation specialising in senior management roles within various industries. Their clients are predominantly multinational companies, conglomerates and locally based companies within Malaysia and the Asia Pacific. 
Services 
Executive search
Recruitment
Retained search
Project Recruitment
Recruitment process outsourcing
Payroll outsource
14. Beansh Work

About
Beansh Business Services Sdn Bhd has provided an efficient, effective and enjoyable staffing experience to job-seekers and employers since 2000. Their clients receive side-by-side comparisons of the newest opportunities and receive objective guidance from their team of qualified experts
Services 
Administration
Human resources
Sales
15. AG Staffing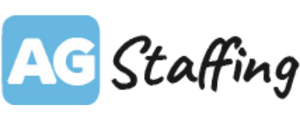 About 
AG Staffing is an accounting staffing provider which eventually evolved into a full-fledged staffing and recruitment agency. Companies of all sizes rely on staffing and placement services to resolve situations ranging from a sudden increase in workload, temporary turnovers and unplanned retirements to executive search for permanent middle and senior management positions. They provide staffing needs in different industries and sectors.
Services 
Project/Mass Hiring
Executive Search
Human Resource & Admin
Temporary Staffing
Temporary-To-Permanent
Part-Time Staffing
Final Thought on Recruitment Agencies Malaysia
The Recruitment Agencies Malaysia industry has seen a lot of changes in the last few years, with many different companies coming and going. Knowing which Recruitment Agencies are the best is difficult because there is so much information that it can be hard to sift through it all. We hope this list of the Best Recruitment Agencies in Malaysia will help you save time filling your talent pool. 
Recruiting methodology varies from country to country. Are you willing to learn about recruiting agencies in different regions? Here is the list for reference,
Top 20 Recruiting Agencies in the Philippines, Southeast Asia
Top 15 Employment Agencies in Asean countries
Top 15 Recruiting Agencies in Nordic Countries
Best 15 Recruiting Agencies in Sweden, Europe