Unlocking Excellence: How HitContract Elevated Hiring Quality by 38%.
How HitContract Elevated Hiring Quality by 38%.

The recruitment agencies serve recruiters and HR people differently according to their industry requirements. Firstly, a hiring manager of the organisation contacts the agency about job vacancies; then, the agency will check its talent pool of qualified candidates for any match or do a job posting online to source the best candidates.
"As of 2022, approximately 13.4 million people in Ghana were employed", according to the total employment report in Ghana 2010-2022 by Statista. Moreover, the services sector in the country stands as a major source of employment.
Indeed, recruitment agencies play a key role in talent acquisition for different organisations and fulfil their requirements to hire the most suitable candidates. It offers many fruitful benefits to recruiters and HR people. Let's look at some of the key advantages as follows:
Access to the best candidates: Recruitment agencies can provide a pool of talented candidates as per Recruiter's company requirements quickly with access to a vast network of qualified professionals.

Save time & money: Recruitment agencies can help HR people to find talent within less amount of time and save recruiting costs too. 

Industry expertise: Good recruitment agencies offer expert recruiters for specific industries, which helps to find skill-specific candidates.

Enable business growth & innovation: Recruitment agencies don't just provide employees; they also offer talent and support to increase growth in all sizes of organisations.
As this article is all about the Top 10 Recruitment Agencies in Ghana, Africa, Let's take a quick tour of Ghana, which is one of the most popular African countries. The capital of Ghana and its largest city is Accra; other major cities are Kumasi, Tamale, and Sekondi-Takoradi. Ghana is gifted with rich natural resources such as Timber, gold, diamonds, bauxite, manganese, and oil, which makes Ghana the wealthiest nation in West Africa. It is also known for its lush forests, miles of sandy beaches and diverse animal life along a picturesque coast. 
In addition, there are lots of leading recruitment agencies in the country. This article talks about the best recruitment agencies in Ghana.
So let's have a look at the Top Recruitment Agencies in Ghana.
Top 10 Recruitment Agencies in Ghana, Africa
1. Global Career Company Ghana

Global Career Company is an innovative recruitment agency, unlocking and enabling the power of Africa's talent by helping the continent's employers to recruit and optimise people, Since 2002. The Company's initiatives support employer branding, executive search, global sourcing, talent insight and advisory, delivered by a network of local talent experts across Africa, GCC Associates, and supported by its global African Talent Network.
GCC Associates include some of Africa's most experienced HR and resourcing professionals, who have led people management and transformation projects for the continent's top employers.
2. Youth Employment Agency Ghana

The Youth Employment Agency started as the National Youth Employment Programme (NYEP) to resolve the ever-increasing unemployment problem among the youth, perceived as a potential threat to National Security in 2005. Ghana Youth Employment and Entrepreneurial Agency (GYEEDA) was born and out-doored to replace NYEP in October 2012.
YEA's objective is to support youth between the ages of 15 to 35 through skills, training and internship modules to transition from unemployment to employment.
3. JobHouse Ghana

JobHouse Services Limited Recruitment Agency is a service-orientated and Ghana's leading HR consultancy company with exceptional organisational training, recruitment, outsourcing, Payroll and HR Development services to companies of all sizes across every industry. JobHouse guarantees: "Help you succeed" by providing value-for-money services.
JobHouse has built a reputation for best-practice recruitment services, engaging high-calibre candidates for employers and thus enhancing business performance through a quality workforce.
4. XYCareers Ghana

XYCareers Ghana recruitment agency is the most reliable company for the latest jobs in Ghana today. Powered by JobHouse Ghana, XYCareers is a leading recruitment agency in Ghana. Job search is difficult, so they have engaged experts to write seasoned articles to guide job search in Ghana. XYCareers cover interviews, cover letters, aptitude tests, CVs, workplace life, entrepreneurship, personal finance and more.
5. Measured Ability

Measured Ability is a renowned recruitment agency with a presence in Ghana, offering comprehensive staffing solutions to clients across various industries. With a strong focus on talent acquisition and management, Measured Ability connects qualified candidates with employment opportunities that align with their skills and expertise.
Their experienced team of recruiters utilizes innovative sourcing strategies and assessment techniques to ensure the right fit between candidates and employers. Measured Ability's commitment to delivering exceptional service and building long-term relationships has earned them a reputation as a trusted recruitment partner.
6. RecTrain Ghana

RecTrain recruitment agency, established in 2012 to bridge the gap between employers and potential job seekers, provided an open door for candidates, particularly those without any experience in job searching in Ghana. The company has established an extensive client base in various local and global industries.
RecTrain plans to expand its services, such as recruitment, HR consulting, HR office management and Payroll, to a wider client reach and to have a more significant impact on the sectors it serves and society.
7. Wekplace Ghana

Wekplace Ghana, a recruitment agency and financial management software and service provider, is modernising how companies manage people by recruiting, onboarding, working, developing talent, paying, retaining, and building a company culture. They'll help accomplish the people management goals of any company with the right technology and the best support and thought leadership in Accra – Ghana.
Wekplace invests in the resources, services, and support to help its partners drive value and achieve goals. It also helps Software Companies, HR Consultants, CPAs, Franchisors, and Financial Services stand out.
8. Jobberman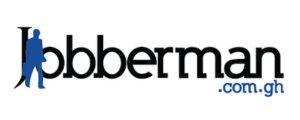 Jobberman is a prominent recruitment agency in Ghana, offering a comprehensive platform that connects job seekers with potential employers. With a user-friendly interface and an extensive database of job opportunities, Jobberman provides a convenient and efficient platform for individuals to search and apply for jobs across various industries.
Employers also benefit from Jobberman's services by gaining access to a wide pool of qualified candidates and utilizing their advanced recruitment tools. With their focus on matching talent with the right opportunities, Jobberman has established itself as a trusted partner for both job seekers and employers in Ghana, facilitating successful job placements and contributing to the growth of the job market in the country.
9. Karma Services Ghana

Karma recruitment agency is a global healthcare recruitment provider with complimentary services such as nursing, therapy, information technology and workforce strategy in Accra, Ghana. They serve their clients with the Right People, Right Commitment within the Right Timeframe.
Karma specialises in RNs and Allied Health Professional placement in hospitals, clinics, and managed care organisations. They offer long-term and temp-to-perm contract options, customised training and live support service.
10. Attache Ghana

Attache is a recruitment and human resource management company providing services for the Ghanaian market. They have a highly-skilled and motivated pool of talents built on successful partnerships and referrals.
Attache is a team of skilled, committed and reliable professionals who provide the best HR services. The company offers an online platform to connect companies, interns and people seeking career opportunities cost-effectively on a full-time, temp-to-perm hire and freelancer basis. 
Conclusion
Above listed Recruitment agencies specialise in providing cost-effective placement, outsourcing and recruitment services to HR, recruiters, and hiring managers in Ghana. These agencies offer capable and talented candidates to companies that require human resources services in a timely manner.
We hope you will find the best recruitment agency as per your company's recruiting requirements and goals. Also, we have some more interesting articles to help you find recruitment agencies in other regions. Do check them out! 
Top 15 Australian Recruiting Agencies
15 Best Recruiting Agencies in the United Kingdom
Top 20 Recruiting Agencies in the Philippines, Southeast Asia
Top 10 Employment Agencies in Italy, Europe

Join Our Award-Winning AI Recruitment Software
Demos are a great, fast way to learn about iSmartRecruit.
Connect with us now to learn more!