Do you feel any difficulty in finding the best recruitment agencies in Lithuania? Here we have selected the top 15 Lithuanian recruitment agencies to find your dream job.
A company's integrity and professionalism are directly reflected in its recruitment efforts. The most crucial aspect of any business is finding the appropriate individuals to work with. The far more effective strategy to hire the best people is to use a professional recruitment agency. Job boards, LinkedIn, and national media are wonderful places to look for a wide range of possible employees, but you will need the support of a recruiter to hire the best people. Job seekers with specialised skills do not have time to browse job boards. Instead, they enlist the best recruitment agency to locate the ideal candidate for open job position. A recruitment agency's primary purpose is to encourage job hunters to discover better opportunities while aiding organizations in choosing the perfect candidate for open positions. Unfortunately, quite a few people will be aware of this.
Objectives of Recruitment Agency
Recruitment agencies are experts at spotting talent in the labour market and making it available to businesses needing competence.

A recruitment agency may be hired by a business to aid in identifying a talent shortage, skills gaps, and development needs.

The recruitment agency may then engage in internal and external sourcing based on the findings to guarantee that the organization has the proper individuals.

One of the hallmarks of a successful recruitment firm is the successful placement of eligible job candidates in organizations.

Recruitment agencies' rapid and relatively inexpensive approach to identifying people to fill job vacancies saves the company time.
Top 15 Recruitment  Agencies in Lithuania
There are many job opportunities in Lithuania. A recruitment agency can assist you in meeting your goals. For your convenience, we have created a list of Lithuania's top 15 recruitment agencies.
1.

VoodooSales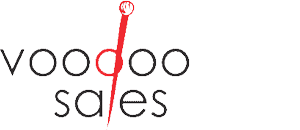 VoodooSales is a recruitment agency in Lithuania. Their services include headhunting, hiring managers and other staff, sales and marketing training, and strategic business consulting. 
Their team has experience in management, sales, marketing, business change management, human resource coordination, teaching methodology development, and teaching. They also have experience working with both international and local companies, big and small ones.
2. Alliance for Recruitment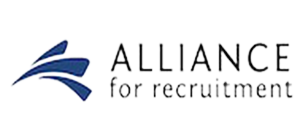 Alliance for Recruitment is the most extensive recruitment agency team of head-hunters in the market by capacity, the number of successful placements, and annual growth. Recruitment, headhunting, candidate evaluations, outplacement, employee leasing (staffing), HR consultancy, and RPO (Recruitment Process Outsourcing) services are among the services they offer.
They were named the fastest growing professional services company in Lithuania by Business daily Verslo žinios in 2013, Business Gazelle award for rapid and successful growth, and a National Champion award by European Business Awards in 2017. They've completed projects in Lithuania, Latvia, Estonia, Poland, the United Kingdom, Germany, France, Italy, Denmark, Sweden, Norway, Belarus, Bulgaria, Czech Republic, Romania, and the United States.
3. Emplonet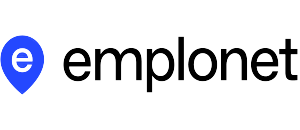 Emplonet is a staff recruitment and outsourcing company established in 2012 and provides personnel search and selection, personnel administration, employee testing, career counselling, and temporary employment services. They have divisions in Vilnius, Kaunas, and Klaipeda, enabling them to provide services in all of Lithuania efficiently.
They create innovative solutions by adjusting to the constantly changing needs of their clients. They are committed to earning the trust of their clients even when carrying out a single personnel selection process. Still, their main goal is a long-term partnership and understanding of the customer's needs, business specifics, and values. They work with Clients in engineering, finance, IT, marketing, customer service, sales, and other fields.
4. Pharmadrome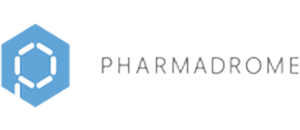 Pharmadrome is the only recruitment agency operating in Lithuania that focuses solely on the life sciences sector. They have been recruiting in the Lithuanian market since 2007. They have served the hiring needs of the bio/pharmaceutical and medical technology companies in Vilnius, Kaunas, and the rest of the country since 2012. 
Pharmaceutical sales and marketing account for half of their Lithuanian recruitment assignments, medical affairs and market access for a third, and regulatory matters, clinical operations, pharmacovigilance, and biomedical engineering for the remaining searches.
5. Darbman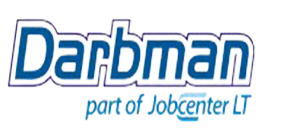 Darbman is one of the biggest licenced recruiting agencies in Lithuania. They offer comprehensive services, including temporary and contract staffing, permanent recruitment, career services, and consulting. They have leadership in the local market because of their well-developed structure, qualified staff, and long-time experience in this business.
They advise various companies on the questions of staff selection and how to arrange the evaluation and selection of employees. They offer a new possibility to supply their clients with the required personnel - contract workers employed in Lithuania and Europe based on an agreement between companies.
6. EGV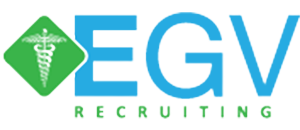 EGV, a leading healthcare recruitment agency operating in Lithuania, Romania, Hungary, Bulgaria, Slovakia, and Latvia, was launched in 2007. They specialise in tailor-made and efficient physician recruitment services. 
They are committed to understanding each individual's professional and personal goals to find the best employment opportunity from diversified job offers. They support hospitals and medical practices by dealing with the recruitment processes of healthcare professionals capable of meeting every need.
7. HitContract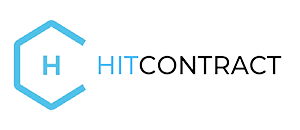 HitContract is an IT recruitment agency in Lithuania. They search for IT specialists and find consultants for both permanent and contract positions. They are a small agency and quickly adapt to market needs.
They take less than a day to deliver the right candidate and charge the payment only if they hire. They connect with their clients and provide them with the highest quality candidates.
8. Emigra Emigra Inc was established in 2010. It is a reliable recruitment agency. They offer work abroad to everyone and make it possible in 1-3 days. They successfully cooperate with employers from most EU countries such as the Netherlands, Germany, Norway, Spain, Cyprus, United Kingdom and others. 
They provide quality service and build strong relationships with employees and employers. They are constantly striving for excellence, seeking partners, and providing international and multicultural experiences for the candidates.
9. WorkingDay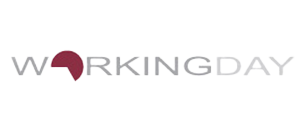 Working Day is 20 years experienced recruitment agency in selecting qualified professionals and managers that have enabled them to accumulate valuable knowledge and unique candidate resources. Their personnel selection experts specialise in several industries, providing consulting personnel selection services to Latvian and international companies.
They collect information about the company and the specifics of the position and find out the areas of responsibility related to the post, the tasks to be performed, and the necessary competencies. They attain the best results by applying flexible recruitment methods to match the customers' needs and the nature of the position.
10. Reditus LT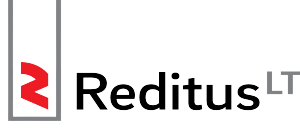 Reditus LT is a recruitment agency in Lithuania. They find qualified staff and employees and provide high-quality services in executive search, selection, permanent recruitment, contract recruitment, personnel rent, and consultancy.
They have over 5 years of experience in international recruitment agency service in Lithuania, Latvia, Estonia, Norway, Denmark, Sweden, Finland, the Netherlands, the United Kingdom, France, Germany, Ireland, Belgium, Czech Republic, and Poland, and other countries. They always try to offer fair and inspiring working conditions for the employee and a motivated and skilled employee for the employer.
11. HR Factory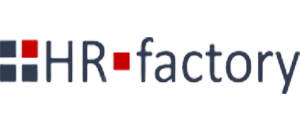 HR Factory is a Munich-based HR management consultancy firm created in 2002 and represented throughout Europe with additional offices in Cologne, Tallinn, and Vilnius. Every year, their HR professionals spend more than 250,000 hours on the day-to-day operations of the HR department and assisting clients in moving forward creatively and strategically.
Over 500 businesses currently rely on their knowledge and experience. They offer operational or consulting support in all HR disciplines, focusing on recruiting, HR administration, and learning & development.
12. Amston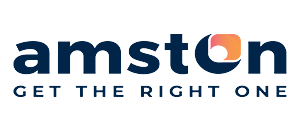 Amston is a prominent strategic HR management solutions provider. Their team members are dedicated experts in designing and implementing solutions for each employee cycle. They maintain only the highest quality of the candidates and provide a double guarantee of the selected quality compared to our competitors.
They work internationally and belong to the European Association of Employer Image Agencies. They provide frequent and timely feedback to both candidates, and the client receives feedback on the selection process at least once a week.
13. Simplika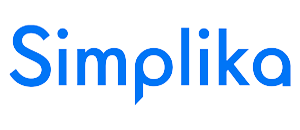 Simplika is a recruitment agency successfully operating in Lithuania, Latvia, and Estonia since 2006. They were one of the first personnel solutions organizations to enter the Lithuanian market and provide temporary employment services.
They have more than 14 years of experience in personnel selection and have branches in Vilnius, Kaunas, Latvia, and Estonia. Their clients are international and local capital companies. Their professional consultants will contact you at your convenience and provide answers to all your questions.
14. Talentor Lietuva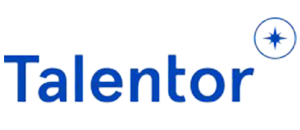 Talentor Lietuva is a Lithuanian executive search and recruitment organization that has been in business since 1994. They are one of the world's top 20 executive search networks, with independent partners around the globe. They have offices in over 22 countries worldwide and find and select the best talents for their clients. 
Their team consists of highly professional consultants with over 10 years of experience in the HR field and are focused on industry and trade companies, both local and international. They are continually expanding their network and love to make connections with people who share their standards and expertise.
15. CVO Recruitment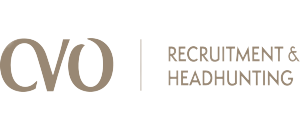 CVO Recruitment has been effectively operating in the Baltic States and Romania as an independent specialist recruitment and executive search firm since 2001. Starting January 2020, CVO Recruitment will be an official partner of InHunt World in Lithuania. Their core market competence is in recruitment, specialising in three areas - technology, finance, and sales and marketing.
They have experience in all industries and sectors, providing Lithuanian and foreign companies with talented professionals of all levels - business development and management professionals, qualified specialists, and future talents for entry-level positions. They aim to help clients find the best talent on the market and support the candidates by finding the job of their dreams.
Connect to the Best Recruitment Agencies In Lithuania Now!
Using a recruitment agency ensures that you locate the best employees and receive assistance in maximising your company's potential. A month-long search might be reduced to a few days with the help of a recruitment agency. Knowing when to utilise them and how to do so effectively will help you not only lessen the stress of recruiting but also ensure a long-term hire. Recruitment agencies supply more than just people; they also provide talent and support to assist firms in growing. 
Some of the international recruitment agencies we've covered include the,
Top 15 Australian Recruiting Agencies
 Top 20 African Recruitment Agencies
Top 15 Latin American Recruiting Agencies of All Time
Top 15 European Recruiting Agencies