Unlocking Excellence: How HitContract Elevated Hiring Quality by 38%.
How HitContract Elevated Hiring Quality by 38%.

Staffing and recruiting are one of the biggest industries of all time. The reason is that every company, organisation, and firm needs new employees now and then, whereas hiring a new employee is a continuous process. Staffing agencies have specialised recruiters, staffing agents, and hiring managers to get the best suitable candidates following the business requirement. There is no need to worry if you are also seeking new candidates but have no idea about the recruiting process. Let us understand why one should use a recruitment agency or staffing agency.
Reasons to Use a Staffing Agency
Below are the reasons that Justify why to use of a Staffing Agency.
Staffing agencies always have the

best accessible talent pool

, including active and passive job seekers.

They know the proper and effective 

talent acquisition process

.

Staffing agencies help you save your maximum time by implementing the whole

hiring process

 from the initial stage to onboarding.

They provide continuous

candidate engagement

 that will improve the 

employer's brand

 value.

Offer positive candidate experience.

Help businesses to 

avoid bad hires

.

Provide talent according to the business needs, like long-term employees, temporary employees, freelancers, and many more. 
In recent years, Latin America has shown to be an interesting option for companies seeking to expand their business globally. Some areas of this region have been developing political stability, and many of its countries are facing fast growth in their economy. In addition to this, many changes in education, culture, and politics have been happening, which made Latin America more attractive to international companies.
Argentina, Mexico, Brazil, Chile, Peru and other Latin American countries have large market-oriented economies. Hiring in Latam is one of the tasks businesses and companies need to deal with when looking to initiate operations in a new, growing, and diverse market. However, this task can also be a challenge for some companies because of the differences between country legislation in Latin America, job and hiring regulations, in addition to local law and culture. This is why so many countries choose to outsource these tasks and work with a partner that can help in all the steps of the process and solve all types of problems or complications that may arise, making sure your local operations and processes run smoothly.
If you are searching for the best staffing agency in Latin America? Then you are at the right place since this article will help you list the top 15 Latin American staffing agencies that are specialised for your fast and better recruiting.
Top 15 Latin America Staffing Agencies
Find the Top 15 Staffing Agencies in Latin America that helps you by serving with enough knowledge. We can consider them the best staffing agencies. 
1.
Randstad

Randstad's central vision is to be a global HR service leader. They provide superior services in today's technology-driven world of talent. They have vital service concepts; they have 4,861 offices in 38 markets & 60 years of experience. Their target for the year 2030 is to touch 500 million work lives. They placed 2,065,000 candidates, 649,000 working daily, trained 330,500 candidates, 260,700 candidates got the permanent placement, and 47 per cent of women in leadership positions.
2. CodersLink Agency

CodersLink brings exceptional talent and world-class opportunities together regardless of location. They offer personalised employment opportunities and curated talent profiles to build long-term, scalable technical teams. Plus, they help keep these teams running smoothly through our high-touch managed services, so you can focus on building tomorrow's technology.
Apply for CodersLink Agency jobs now!
3. MCR International

MCR International, an executive search staffing agency, is a benchmark and point of contact for companies and candidates throughout Latin America. They accompany the candidates with whom they work in developing their professional careers. They work as a team to help their clients find their needed talent. Their key values are to combine passion and commitment to offer clients a high-quality service.
Apply for MCR International jobs now!
4. Seeds

Seeds is a platform for talented Latin American freelancers in technology, data, business, products, transformation and marketing. Seeds encourage you and your company to build relationships with highly talented freelancers as needed to bring your initiatives to life quickly and accurately. Each freelancer on their platform is screened through a unique process to determine if they have the necessary experience and skills to do quality work. Seeds make hiring easy and fast. They have a team of dedicated technical partners who work with you to understand your needs and match them with the best candidates available.
5. Kelly Services

Kelly is a Michigan-based staffing agency that provides recruitment and workforce solutions to IT, education, finance, marketing, and legal sectors. They are proud to be a global professional solutions provider for human resources, connecting top talent with top companies in science, engineering, office, light industry and education. Whether you're a job seeker or an employer, they'll help you break out of the box, reach your goals, and realise your potential.
Apply for Kelly Services jobs now!
6. 

Barbachano International

Barbachano International (BIP) is Executive Search and Leadership Advisory Firm with a focus on diversity and multicultural target markets in North America (United States, Mexico, Latin America, and Canada).  Since 1992, BIP provides high-impact search and recruitment of executives, management, and professionals across many sectors. They help their clients hire right, develop effective leaders, and manage change in a constantly evolving world. 
Apply for Barbachano International jobs now!
7.

Innovative Staff Solutions

Staff Solutions is a leading workforce agency dedicated to providing innovative staffing solutions for businesses across various industries. With a strong reputation built on years of experience, they have established themselves as a trusted partner in the recruitment and staffing arena. The agency offers a wide range of services, including temporary, temp-to-hire, and direct hire placements, tailored to meet the unique needs of their clients.
By leveraging cutting-edge technology and a vast network of qualified candidates, Staff Solutions efficiently matches skilled professionals with top companies, facilitating the perfect fit for both parties. Their team of industry experts focuses on understanding the specific requirements and culture of each client, ensuring they deliver exceptional talent that contributes to the growth and success of their clients' businesses.
Apply for Innovative Staff Solutions jobs now!
8.
Huxley

Huxley delivers global placement services and business solutions. It has over 20 years of experience in the market, including 650 consultants. They provide multi-language professional services with high- quality. The team of Hulexy delivers mid-level management roles through leadership positions on a contract, permanent, interim, and retained basis, as well as talent management consultancy, including salary surveys, location strategies, talent mapping, diversity consulting, and organisational design. 
9. AmeriStaff

AmeriStaff is a leading staffing agency that specializes in connecting businesses with qualified talent and assisting job seekers in finding meaningful employment opportunities. With a strong commitment to personalized service, AmeriStaff offers a diverse range of staffing solutions tailored to suit the unique needs of various industries.
Through their user-friendly online platform, they efficiently match skilled candidates with companies seeking their expertise. With a proven track record of success and years of experience, AmeriStaff stands as a reliable partner for both companies aiming to streamline their workforce and individuals striving to advance their careers.
Apply for AmeriStaff jobs now!
10.
Foxtime Recursos Humanos

Foxtime Recuros Humanos have offered most HR solutions & outsource services nationwide since 1995. Their prime goal is to focus on Human Resources. They have an experience of more than 40 years in the market. They are approx 9500 + peoples' companies. They offer the most different solutions in ​​HR and outsourced services. Extensive experience in the sections: Financial, Credit Promotion Logistics Graphic, and Editorial Retail Food Hotel events. They specialise in Human Resources Consultancy, Temporary Management, Outsourced Management, Staff Selection, Training, Payroll Management, and Coaching.
Apply for Foxtime Recursos Humanos jobs now!
11. Organisational Development and Human Resource

DO&RH, one of the top staffing agencies in Mexico, is a customer-oriented company. Their organisation primarily focuses on fulfilling human resources needs and solving the necessity of the business environment. It is necessary to have specialists in each area. Their clients worldwide include countries like Mexico, the United States, Canada, the Netherlands, and Japan. They specialise in various fields like Human Resources, Recruitment and Selection, Payroll Administration, and Organizational Development.
Apply for Organisational Development and Human Resource jobs now!
12.
 Aliato

Aliato have been delivering the services for more than 25 years nationwide. They are offering and finding the ideal job for their employee and focus on core business & managing staff for your company.
13.
 Human-Quality

Human-Quality is one of the top staffing agencies in Mexico. They aim to provide the most reliable and professional human capital service with quality and innovation to their customers and collaborations. They have recruited over 50,000 people for different positions and wages. Human-Quality specialises in Recruitment and Selection / Recruitment & Selection, Personnel Management / Personnel Outsourcing, HR Consulting / HR Consulting ServicesPayroll Outsourcing, Head Hunting, and Mass Recruitment.
Apply for Human-Quality jobs now!
14. Techunting

Techunting is a staffing, software development and information technology company providing staff augmentation, IT support centres, recruitment, software development, project management and digital transformation services to the world's best companies. Originally from the United States, the company is headquartered in Florida, USA. Sales office in Spain. They have development centres in Argentina, Brazil, Colombia, Chile, Costa Rica and Peru. Techunting recruits top software and infrastructure engineers from Latin America to join their team of clients worldwide.
Apply for Techunting jobs now!
15. Latam Management Recruitment

LATAM Management Recruitment is an expert in finding qualified bilingual and multicultural talent for multinational companies. It is a young and innovative company that embodies traditional German values of efficiency and reliability. Their focus and primary competence is recruiting and selecting bilingual and multilingual staff for foreign companies in Mexico and other Latin American countries.
Apply for Latam Management Recruitment jobs now!
Final Words for the Best Staffing Agencies of Latin America
This list will help you select the best staffing agency to hire potential candidates for you. These agencies specialised in different sectors, such as Sales, Marketing, IT/Non-IT, etc. You can choose according to your business requirements. Moreover, it also helps you to avoid a bad hire.
If you face difficulty finding the best staffing agencies in other regions, we also have a list that will help you to find the best among them. You can also refer to,
Best 20 Staffing Agencies in Chicago [United States]
Top 15 European Recruiting Agencies
Top 15 Australian Recruiting Agencies
Top 20 Recruiting Agencies in the Philippines, Southeast Asia
Top 15 Staffing Agencies in Maryland, US

Join Our Award-Winning AI Recruitment Software
Demos are a great, fast way to learn about iSmartRecruit.
Connect with us now to learn more!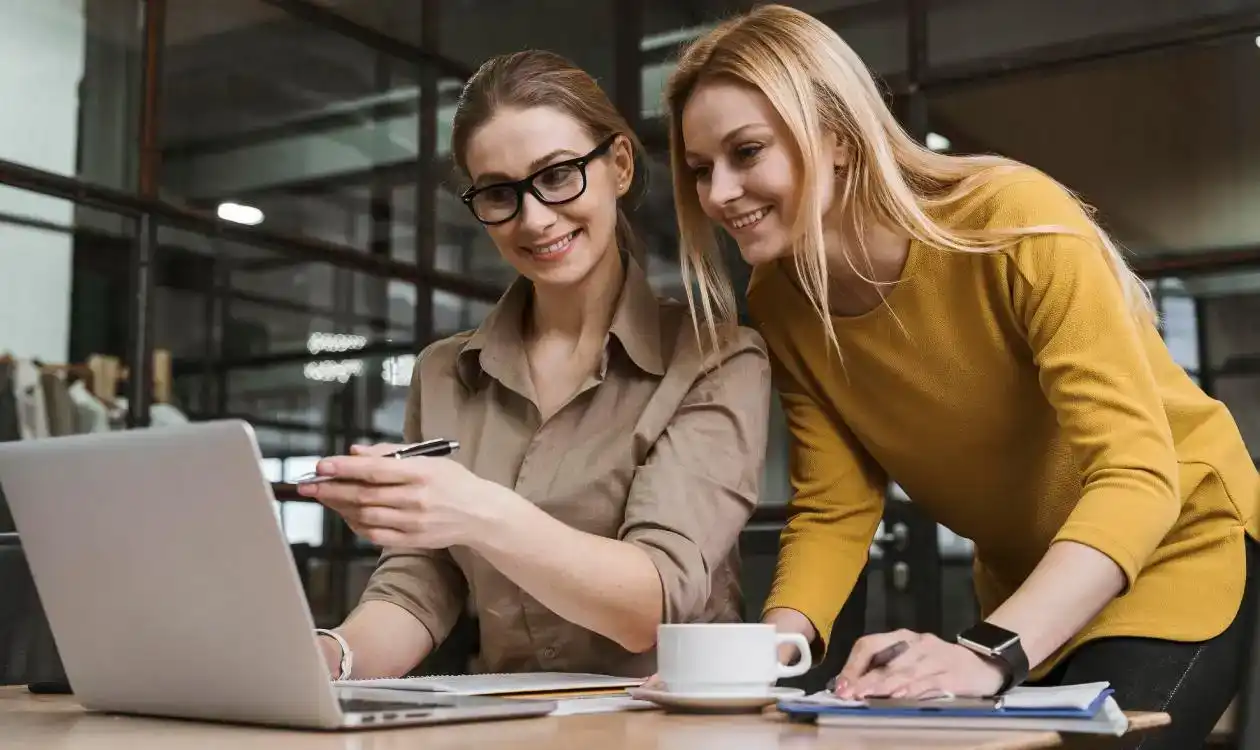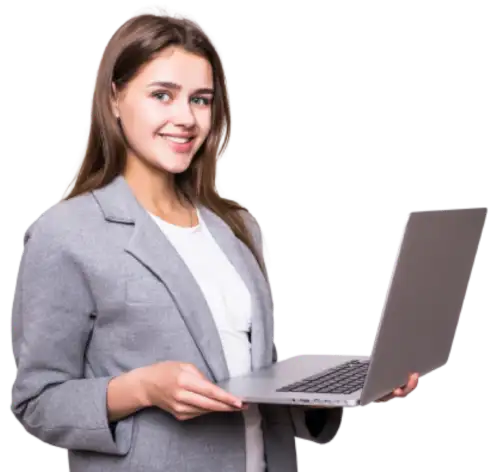 I hope you enjoy reading this blog post.
If you want our team to automate your recruitment process, just book a live demo.