Unlocking Excellence: How HitContract Elevated Hiring Quality by 38%.
How HitContract Elevated Hiring Quality by 38%.

Do you have any confusion in choosing the best recruitment agencies in Ukraine? We have listed the Top 20 Ukraine Recruitment Agencies for you.
The job market is becoming more competitive nowadays. If you don't know where to look, obtaining a job can be a daunting and complex task. Our world is covered with technology, permitting there to be a variety of job searching options available. These include Facebook, LinkedIn, SEEK, Jora, Indeed, newspapers, resume drops, and many more, resulting in overwhelming choices of the different options; the best is to exploit the recruitment agencies like an international recruitment agency. It can assist you with handling an ideal job.
Why Use a Recruitment Agency to Find a Job?
Recruitment agencies are well-versed in the labour market. They know which companies offer exciting opportunities for people with your skills and experience and what assumptions are helpful.

They have an extensive network, so they can quickly get you in touch with exciting clients and projects.

With years of experience working with businesses, recruitment agencies are the first to hear about current requirements that a job seeker might miss.

Recruitment companies will follow up on your employment if you are eligible for the post and conduct an interview regarding salary discussion.

Recruitment agencies save the company time by eliminating no more sifting through applications and curriculum vitae. They will take care of the initial steps in the hiring process.

List of The Top 20 Ukraine Recruitment Agencies
There are many international recruitment agencies in Ukraine. But selecting the most reasonable and affordable is challenging. So, here is the list of the top 20 recruitment agencies for recruitment in Ukraine.
1. CNA International IT

CNA International IT was established in 2014 with its headquarters in Kyiv, Ukraine. They specialise in finding IT specialists for companies of any size. They also have remote recruiters in the United Kingdom, Spain, and Slovakia. They have  7 years of market experience and recruit in 42 counties.
They use transparent approaches, forward-thinking methodologies, in-depth research, and intrinsic interaction with clients and candidates to bring IT recruitment quality to a new level and create a meaningful and fulfilling customer experience.
Apply for CNA International IT jobs now!
2. MoveUp recruitment agency

Move up connects with the best Ukraine talents within 30 days with great international production companies. They carefully study companies' vision first, then look for perfect matches and help talented professionals and IT teams find each other. They listen to their candidates, learn who they are, what their wishes are, and dream of a job.
If the candidates are selected and screened, they tell the chosen company story to them. They offer only the positions that match the needs, preferences, experience, and work profile and thus create trust between the candidates, which is the key success factor of their entire process.
Apply for MoveUp recruitment agency jobs now!
3. Professional Staff Recruitment(PSR)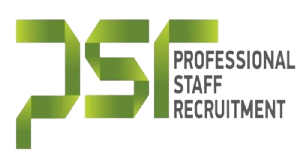 Professional Staff Recruitment(PSR) is an International leading IT-recruitment company established in 2007 with recruitment services in Ukraine and worldwide. Their company is known for its experienced IT recruitment professionals. They offer unique technology solutions in Classic recruiting, Out-staffing and Outsourcing.
They have 14 years of experience in recruitment, and it will take only five days to select the ideal candidate. They have a profound understanding of the business and maintain high professionalism throughout the project.
Apply for Professional Staff Recruitment(PSR) jobs now!
4. DNA325

DNA325 is a full-cycle IT Recruitment agency across Ukraine and CIS. They connect the best global companies with top Eastern European IT specialists. They have 10+ years of experience team of practitioners in the IT - software, and advertising industries.
They help with all operations maintenance, including office rent, hiring, HR, legal, and accounting, to help founders focus on their business growth. Their internal teams are made up of industry veterans from top recruiting boutiques, offshore development centres, and global marketing agencies, and they know qualified talent when they see it.
5. DevsData LLC

DevsData LLC is a premium tech recruitment agency in Ukraine. They have access to the top talented software engineers and have substantial experience in large-scale, international tech recruitment in Europe and the US.
They are all about premium quality and flexibility to client needs. They follow a customer-oriented approach and prioritise maintaining the highest level of transparency. They have worked with premium clients and have over five years on the market.
Apply for DevsData LLC jobs now!
6. VP Team

VP Team is an IT Recruitment agency founded in 2010 by Vika Prydatko. They are Ukraine's leading boutique IT recruitment company and provide Senior+ and C-level executives for product IT companies.
They see individuality in every person, find them a position to their liking, and build a long-term relationship with every candidate. 90% of their customers came through references from their other clients.
7. Human Check

Human Check follows a full-stack hiring approach to find the most relevant IT candidates. They use advanced recruiting tools to evaluate candidates' soft and hard skills. The screen and filter the suitable candidates as per the niche.
They conduct soft skills and technical interviews for the company to save time for the selection process. The main advantage is that they will guarantee the candidate and free replacement in case of failure to pass the trial period. The payment is to be given after the achievement of the result.
Apply for Human Check jobs now!
8. Evo Talents

Evo Talents are a team of IT recruiters to help IT companies find the perfect talent. They have more than 4 years of experience so far. They regularly hold recruiting events and boost the local HR and recruiting community, launching the very first Ukrainian Sourcing School. They mainly focus on IT staff recruitment, which reaches out to the talents who cannot be found on LinkedIn.
They offer vacancies for IT specialists and developers in vetted companies that sincerely care about their employees and their growth. They prepare a report of the completed work weekly, and thus we can see the number of candidates they have contacted in HR interviews, turndowns, and other essential metrics.
Apply for Evo Talents jobs now!
9. Skillers

Skillers was established in 2005 and is the pioneer of IT recruiting in Ukraine. They have over 1,500 filled vacancies for 90+ companies in their portfolio, and their specialisation is challenging technical positions at middle, senior, and management levels. They have been selecting and relocating developers to Europe, the USA, and Asia for over 8 years.
They help IT service/outsourcing companies with key, executive, and rare talent acquisition requests, and additionally, they are always open to cooperation with banks, telecom companies, and other industries.
10. Global Recruitment Solutions |GLOBRECS 

Global Recruitment Solutions |GLOBRECS provides timely and quality IT recruitment services. They help clients across Europe, Asia, and North America hire the best software developers, IT experts, and middle and top managers in the IT field.
They focus on candidates' skills and education, passion for their work, and values that match the clients' requirements perfectly. They provide the clients with free data, information, and market intelligence, identify their real needs, and assist them in finding the optimal business solutions, making the process simple and convenient.
Apply for Global Recruitment Solutions jobs now!
11. Art2Hire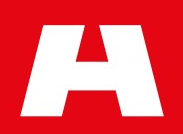 Art2Hire is a boutique recruiting Company centered on Information Technology. They are always open to meeting new talent and potential clients. They currently work with some of the world's leading companies and startups to help them develop emerging technologies and build innovative products.
They have a unique team-based recruitment model, collaborate closely with clients, and deliver customised talent acquisition strategies that help them recruit more effectively. They also provide services such as background checks, reference checks, relocation support, and pre-interview screening to avoid any possible hiring complexities.
12. Web Recruiters

Web Recruiters was established in 2013, providing services in IT Recruiting, Dedicated team/ IT outstaffing, and IT outsourcing (web/mobile development). They offer a fast search for developers, control and support teams, and software development. 
They serve companies from the USA and Europe, from startups to giant companies. They have plenty of experience and necessary skills in these areas to provide the business with solid solutions and provide the highest possible result to their clients to make their business successful.
Apply for Web Recruiters jobs now!
13. UPPEOPLE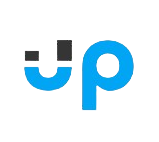 UPPEOPLE is a recruitment agency founded in 2014 with its headquarters in Kyiv, Ukraine. They offer HR services to small business clients in the IT industry, using their innovative algorithms and software to hire the best candidates faster.
They provide the candidate's resume (CV) in the next 48 hours as per the requirements, and only the candidates interested in the opening positions. They have custom-tailored agreements and payment terms. They guarantee free placement.
14. CleverLand

CleverLand is a full-cycle HR agency based in Kyiv, Ukraine. The agency was founded in 2017. They provide services such as Personnel Search and Selection, HR Outsourcing, Training and Development, and Corporate Events Organization. They hire experienced and qualified specialists for permanent jobs or temporary projects.
They provide HR services to midmarket and other companies in the IT, gaming, e-commerce, and other industries. They focus on quality over quantity and believe recruitment is a human-driven business that demands skills, technique, passion, personalisation, and a critical eye, not a formula.
Apply for CleverLand jobs now!
15. Soshace

Soshace is an online recruitment platform founded in 2015 focused on IT specialists worldwide. They connect companies with Angular, Node.js, Python, Java, and React.js developers. They work with startups and digital agencies from the US, Australia, and the UK.
They have 103 completed projects and 64 satisfied customers. Their developers love big and complex projects and do only things they are capable
16. Brainy Agency

Brainy Agency was founded in 2018, with its headquarters in Tallinn, Estonia. They focus on HR services and IT staff augmentation by implementing an innovative approach to recruitment services. They use Top Recruiting software tools and constantly develop their ideas for recruitment.
They are very expert in advising professionals on making the right career choice and finding the perfect match. They take their payment only after the candidate joins the company. They help the clients grow their business by recruiting the best professionals worldwide.
Apply for Brainy Agency jobs now!
17. MindHunt

MindHunt is an IT recruitment agency based in Kyiv, Ukraine. They follow a unique recruitment model that helps fill IT openings with the best applicants available in the market in a few days or weeks, relying upon the difficulty of the vacancy.
They mainly focus on IT recruitment in Ukraine, but they also do searches in Europe, the USA, and CIS. They find the best candidates on time, and their recruiting fee is flexible and depends on different criteria. Their goal is to exceed clients' expectations and overdeliver.
18. Recruit Alliance

Recruit Alliance is a recruitment agency in Ukraine that was started in 2000. They have 22 years of experience in recruiting and are a strategic partner in the field of HR consulting. Its mission is to contribute to the advancement of Ukrainian and foreign companies by offering quality assistance in HR consulting. 
They use complex modern methods along with informational technologies to find top managers. They have over three hundred national and international clients ready to vouch for the best services supplied through Recruit Alliance.
Apply for Recruit Alliance jobs now!
19. Indigo Tech Recruiters

Indigo Tech Recruiters was founded in 2007. It is an IT recruiting agency in Ukraine, Kyiv, with 162 clients from 26 countries. They are a talent hub based in Eastern Europe with 14 years of extensive Recruiting, HR consulting, Sourcing experience, and Executive Search.
They specialised in IT staff augmentation, HR services, and business consulting for clients in IT and other industries. They have top-notch headhunting and management professionals. They source tech talent for work in all fields, from digital marketing to the space industry.
Apply for Indigo Tech Recruiters jobs now!
20. A-Hr.PRO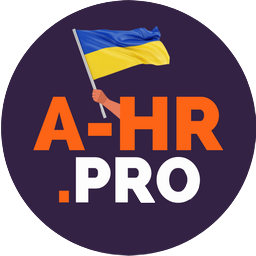 A-Hr.PRO is a universal recruitment agency. They have experience in IT, e-commerce, healthcare, media, logistics, finance manufacturing, construction, FMCG, and the agricultural sector. They maintain high-quality standards and create new opportunities for companies and candidates.
They focus on Quality recruitment, HR consulting, training for Hr specialists, and Career counselling and use innovative solutions for attracting and developing talent. They have constantly been researching the labour market since 2016.
Final Words 
A recruiting agency's goal is to assist an employer in locating and hiring excellent talent for the company. You must choose the best recruitment agency for your company and job openings. Many recruitment companies specialise in a specific field, so checking out what they offer is a good idea. Use as few recruitment agencies as possible. To hire for a job, one reputable recruitment agency should suffice. 
We've also included a list for your convenience which includes,
Top 15 Latin America Recruiting Agencies of All Time 
Top 15 European Recruiting Agencies
 Top 15 Australian Recruiting Agencies
Join Our Award-Winning AI Recruitment Software
Demos are a great, fast way to learn about iSmartRecruit.
Connect with us now to learn more!