Introduction 
This release comprises minor enhancements to the existing features to ensure all elements are well functioning and cover all possible operation scenarios. 
Social Campaign logo 
For job promotion, the job posting logo will now also get displayed while running a social campaign. The same logo will get added to job advertisements when you promote jobs through the Share job feature and the Copy job link feature. 
Page Link: https://app.ismartrecruit.com/websiteIntegration 
Navigation path: Admin >> Integration >> Website Integration >> Job Posting logo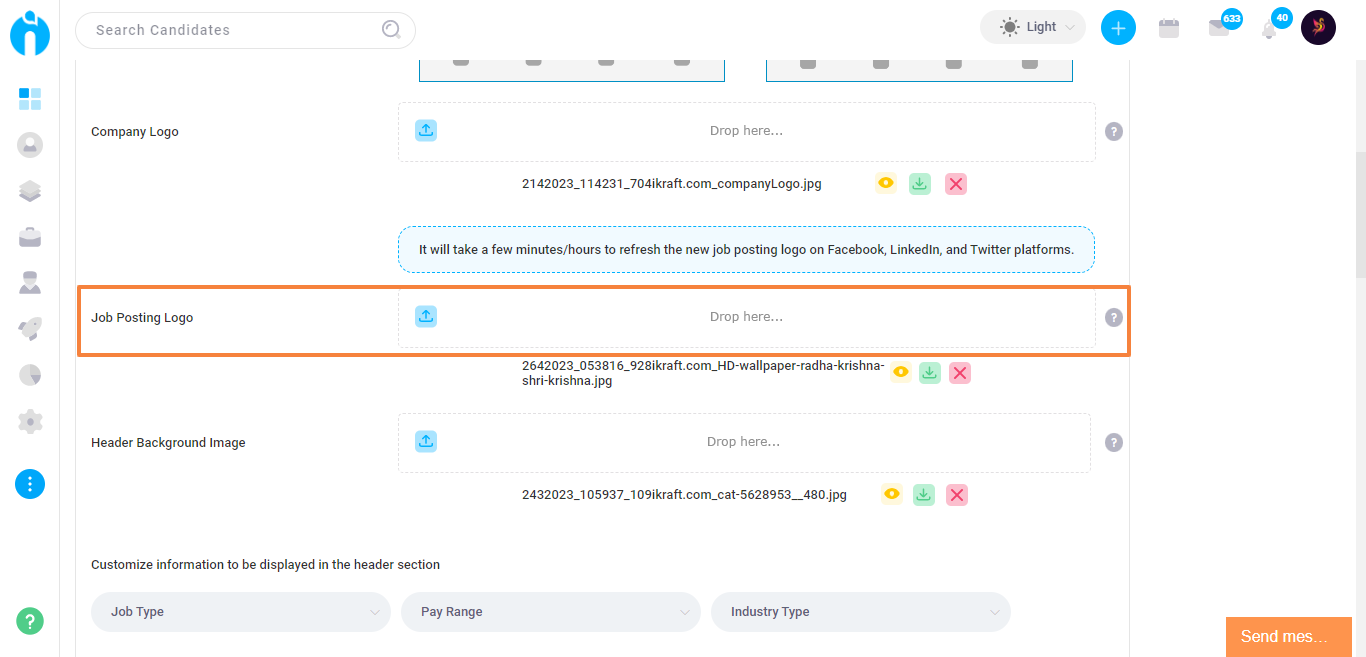 Lead Created by details 
You can now also see the details for the user who created a lead in the system. To track the progress on Lead conversation and creation, this information will be very useful for the team leaders. 
Page Link: https://app.ismartrecruit.com/searchProspect 
Navigation path: Leads module >> List view >> Created by column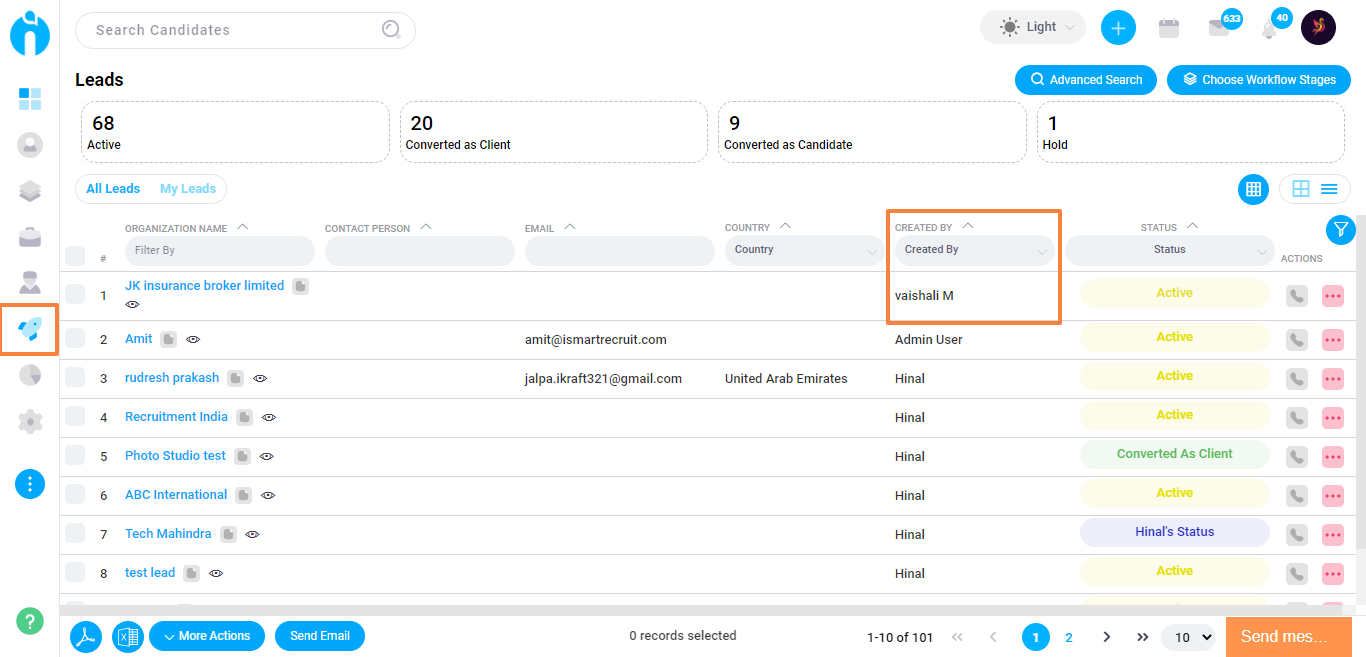 Add Notes for multiple candidates 
You can now add a common note for multiple candidates within the candidate module. By simply multi-selecting required candidates, choose to Add Note under the More Actions icon. 
Page Link: https://app.ismartrecruit.com/quickSearch 
Navigation path: Candidates Module >> Multi select candidates >> More Actions >> Add Note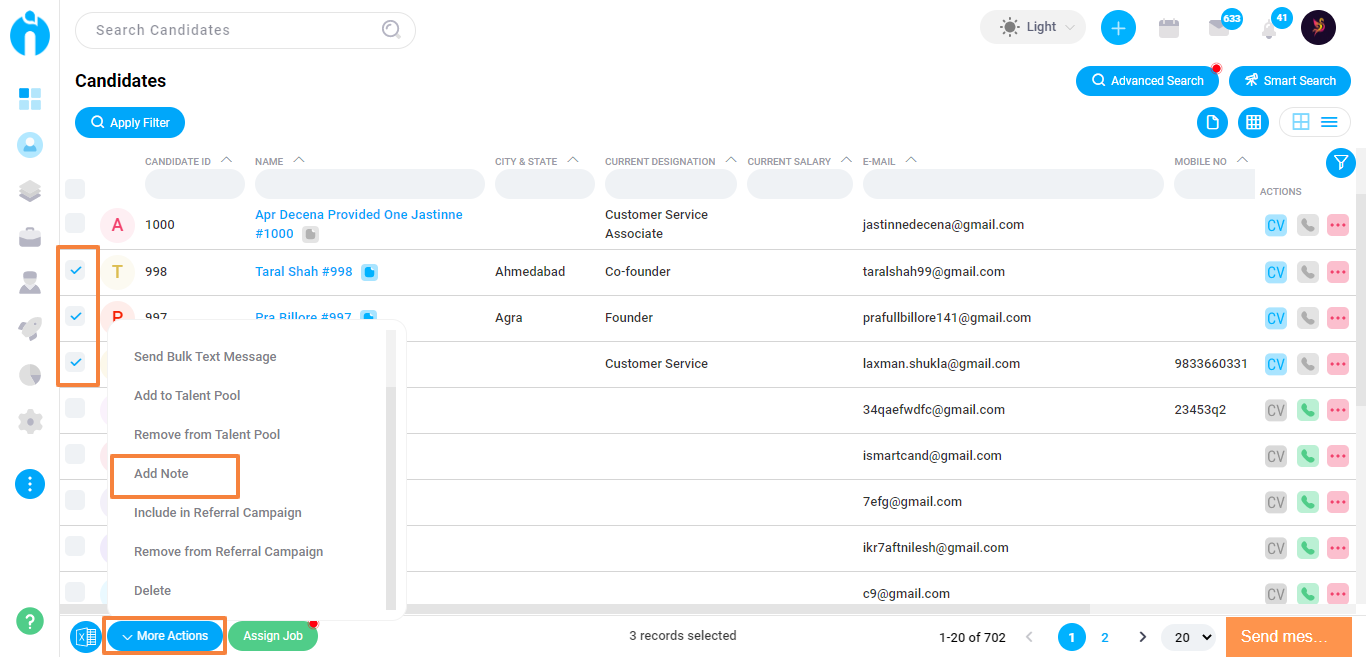 Update a duplicate candidate & Assign to a new job
While importing a Candidate's Resume, if found a duplicate, you can now choose to overwrite and update the existing profile of the candidate and also choose to assign them to a new job. This way the candidate will be assigned to both jobs of your choice where you can evaluate them and keep them where they fit better.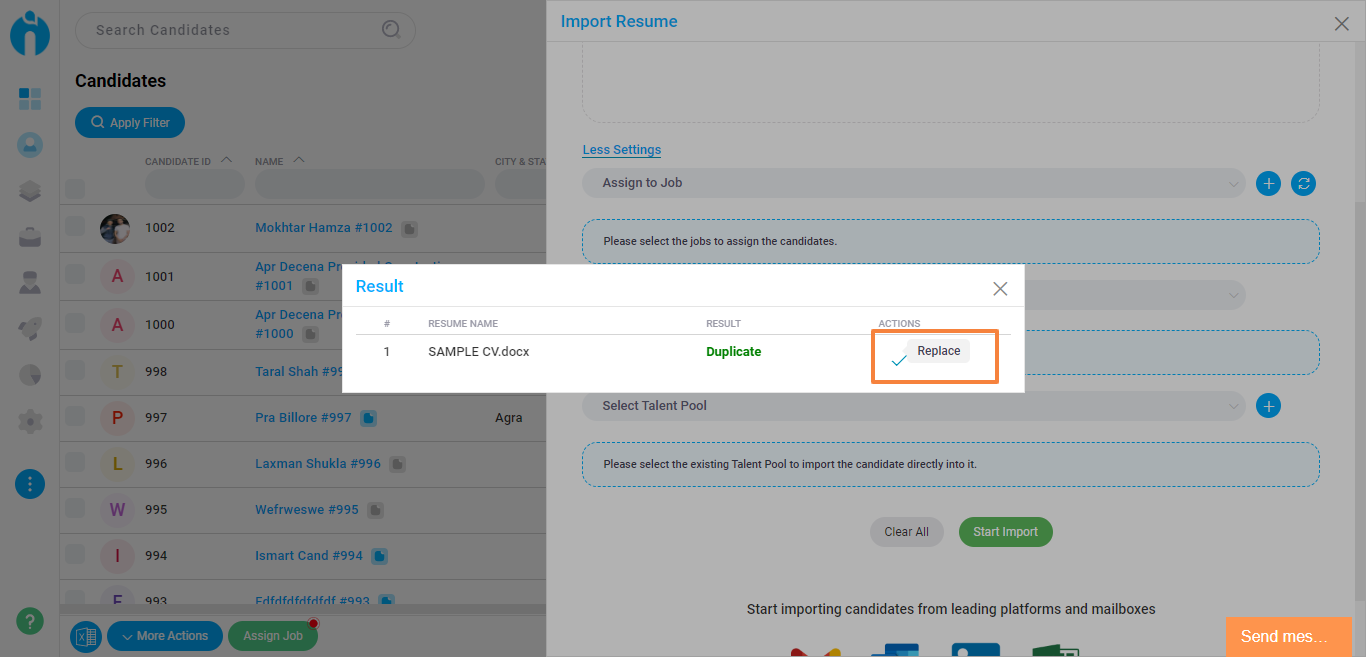 Multiple Feedback submission
In a scenario when you wish to update your feedback for a candidate, you can now submit multiple feedbacks for the same candidate after an interview. You will be able to see a summary as well as individual feedback in order of submission while reviewing the candidate. 
Page Link: https://app.ismartrecruit.com/quickSearch 
Navigation path: Candidates Module >> Open required candidate profile >> Interviews tab >> Feedback icon >> All feedback