vacancies with complete Automation

Manage and track your jobs, assign them to recruiters and candidates. Automate and display them on the dashboard. Set your jobs to get everyone involved in the recruitment process.
Complete Job Cycle
You can create a job yourself. This job form is customisable. Hence, you can create a job according to the requirements.
Screening Questions are utilitarian to filter your candidates' resumes while receiving them. You can evaluate your candidates based on their answers. This is a quick screening process.
Promotion jobs on social media and job boards are essential. This will grab the candidates from global platforms. You can catch the attention of passive candidates through the promotion of jobs.
If you have a job for a particular set of candidates, you can directly assign them to the job. The system will help you to find the matching candidates by comparing the skills, experience, location etc. in a percentage form.
The job view tracking is serviceable to track from which source you are getting more views for the job. Through tracking, you can confer more attention toward well-performing platforms.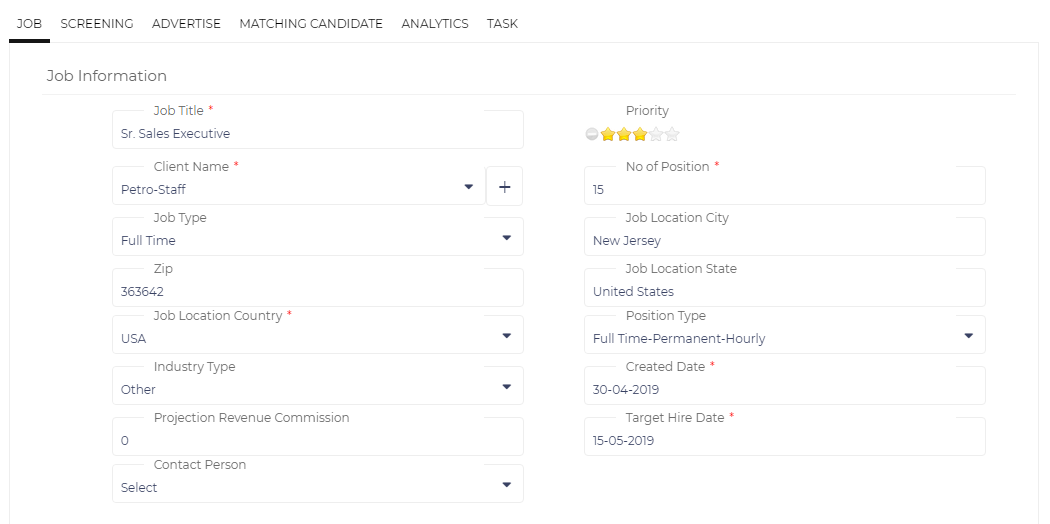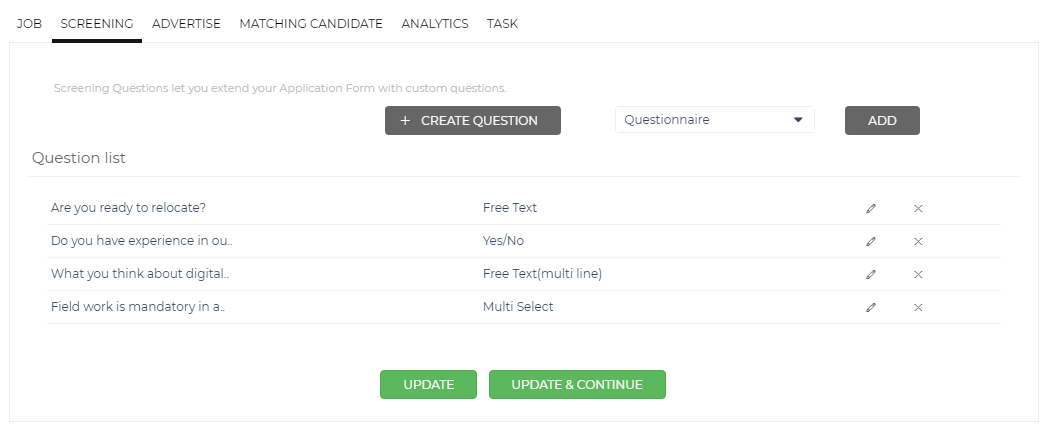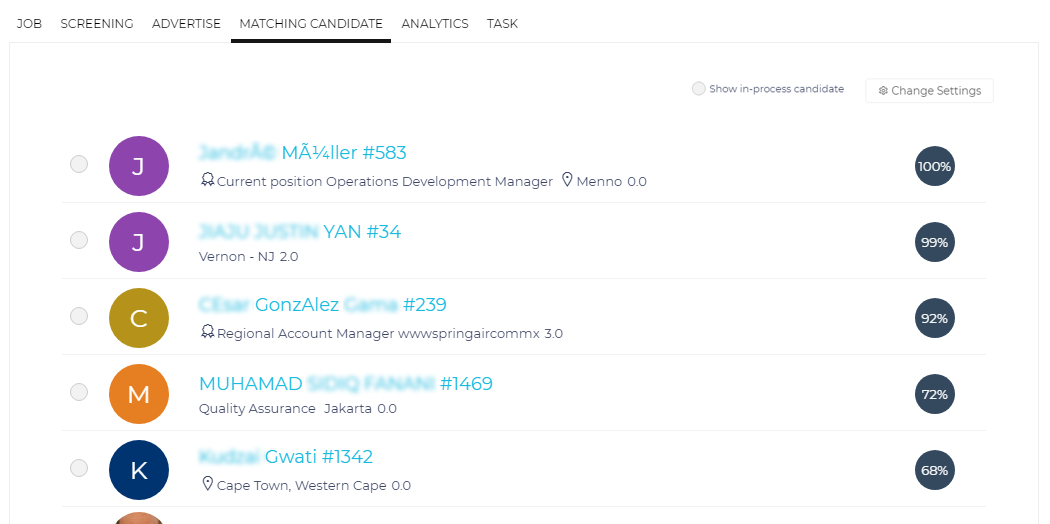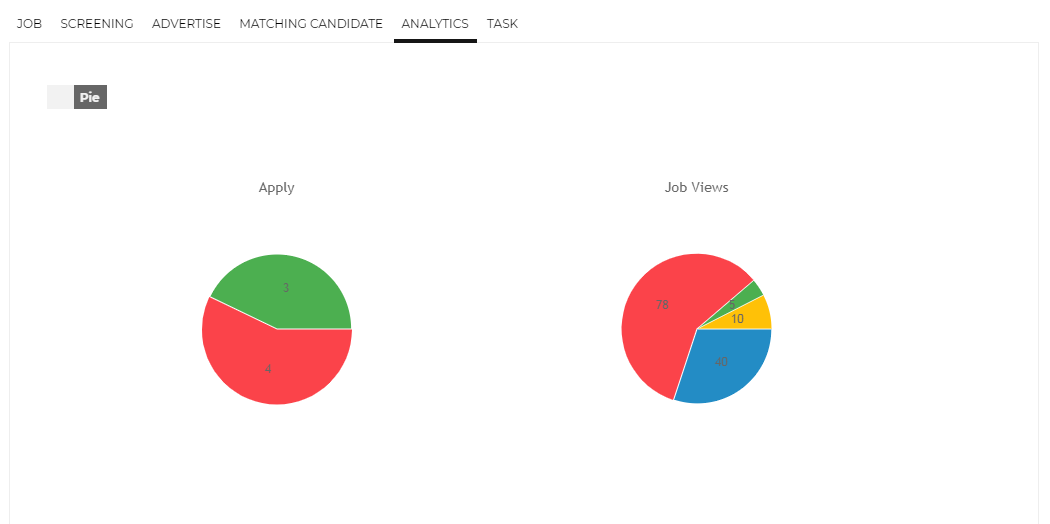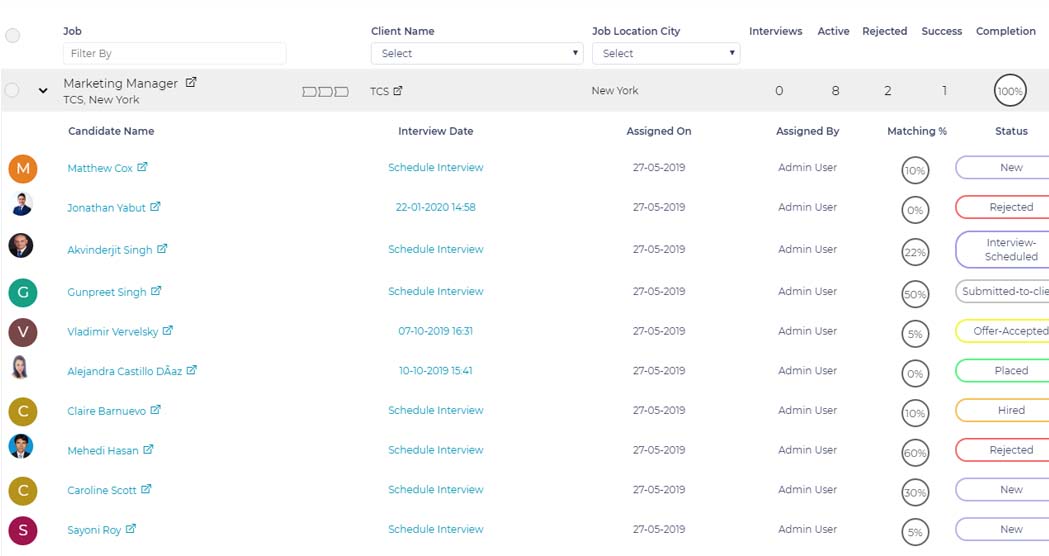 Job & vacancy management
Add unlimited notes to store additional information that can be needed.
Assign candidates to the pipeline and track them professionally.
Promote jobs on social networks and job boards swiftly.
If the recruiter manages multiple jobs, there is an option of marking the current job, which is in progress.
Display all the delayed jobs on the dashboard.
The active candidate view shows all the candidates who are allocated to active jobs and are not yet disqualified by the client.
The active jobs view feature also shows key job information.