Unlocking Excellence: How HitContract Elevated Hiring Quality by 38%.
How HitContract Elevated Hiring Quality by 38%.

Where's the Value Going to be in the Value-Added
Resellers Program?
We are continually looking for committed partners from a strategic and channel perspective across the globe to expand our community of Top Value-Added Resellers (VARs). We are looking for partners who wish to participate and share the success of iSmartRecruit.
We understand that our partners are essential for mutual success. Besides providing top-notch product services for our customers through our performance-driven client engagement models, we are committed to providing the best possible business ecosystem and support for our partners.
iSmartRecruit Business Partner will market iSmartRecruit products and services with a committed focus, dedicated marketing, and sales team to make arrangements as needed for Level1 support.
If you are interested in becoming the iSmartRecruit Top Value Added Reseller (VAR), please fill out the Partner with Us form below to receive more information about establishing a long-term business opportunity with iSmartRecruit.
6 Reasons Your Business Should Be a Value-Added Reseller
Long term and consistent revenue generation.

Low overheads and expenses.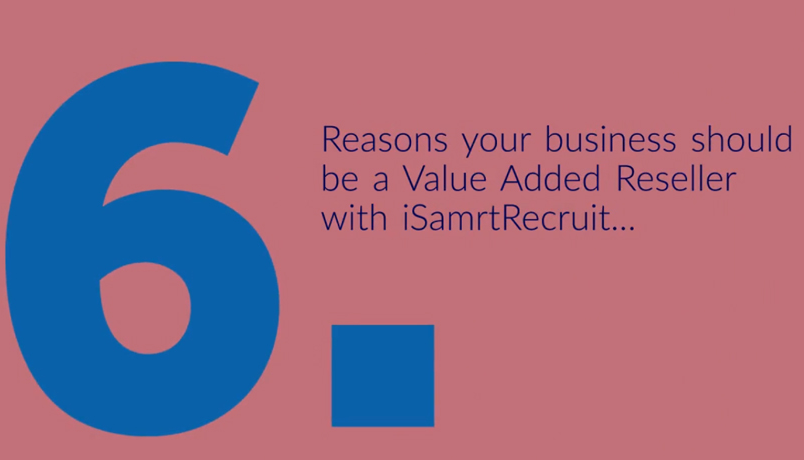 Do you have questions?
Read our full FAQ section to get answers about pricing plans,
free trials, payment options etc.