Unlocking Excellence: How HitContract Elevated Hiring Quality by 38%.
How HitContract Elevated Hiring Quality by 38%.


Onboarding is the term for the process where new hires in a company join the company and its objectives and culture. This process involves completing all the necessary documentation and steps involved in preparing the employee to commence work, as well as ensuring that they assimilate well into the company on the first day and beyond. This process is different from recruiting. It starts after the candidate is successfully secured for that particular position/job.
Send Candidates by Status Change
Once candidates are successfully placed for the position, their status is changed to Hired. The system will ask to send candidates to the onboarding screen.
It is easy to start the onboarding process of any candidate. You need to define in the system that on the change of any status and if it changes to end status, the profile should go in the process of onboarding.
So it is that simple to make any candidate go through the process of onboarding. This is also a part of the Automation we do at iSmartRecruit for simplification of your work.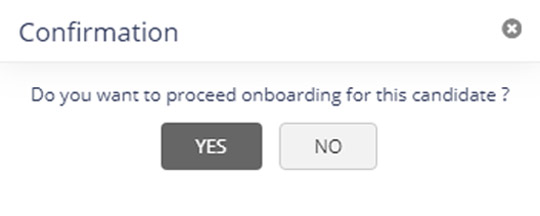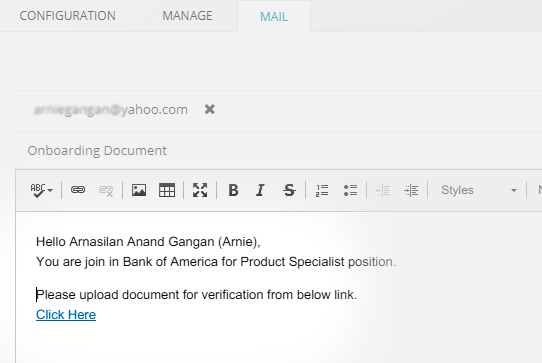 Sending Information to candidates & Automatic mail on completion
Once the candidates appear on the on-boarding screen, users can select the fields and documents which they want to share with candidates through email and get signed documents from the candidates directly into the system.
Once the candidate information is verified by the user. They mark the candidate's process as completed, and candidates will get an automated email from the system about the completion of the process.
Upload on-boarding information by candidate
Once the candidates receive a request from the user, to sign the documents and fill in details asked by the user. When the candidates provide the necessary information and signed documents the user receives all the information automatically into the system.