Promote Jobs on Social Networking Sites & Job Boards
Social recruiting is one of the biggest trends in the recruitment market. Attract the best matching candidate by the social media channels. Promote jobs on social networks like LinkedIn, Facebook and Twitter, along with open job boards. Candidates can see detailed extensive information about job openings and be able to submit a resume. All applications that received against the job will be redirected to iSmartRecruit in real-time.
Promote Jobs
It is convenient to use this promote tab to promote your jobs across all the platforms just in one click. You just need to click on the promote button, and it is done! Gradually, it will save lots of time promoting jobs on each and every platform manually. Run Automation also works much faster than this, you will get all the things of social recruiting done in a single click.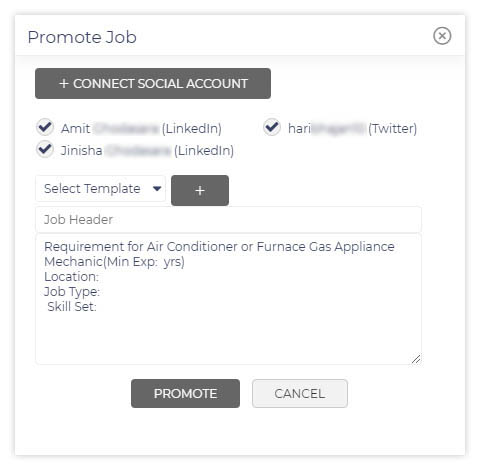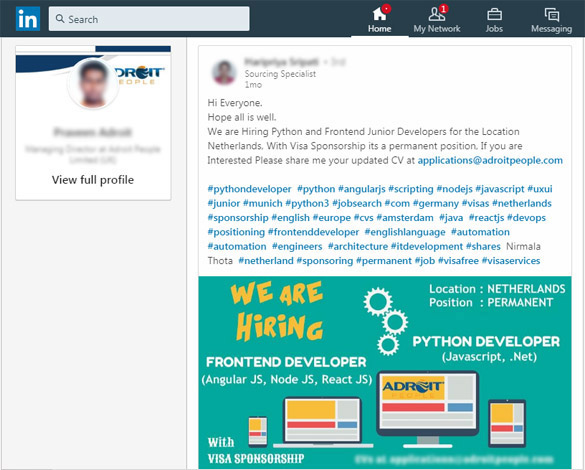 Social Media Promotion
This is how your jobs will look on different social media channels. You can show your creativity over here. The more catchy content you put on social media, the more possibility to engage candidates. Social media is a vast platform, and you can not even imagine having these many candidates in your database that you find on social media through the promotion of your job.
Connect your Social Account
Social Recruiting has transformed Recruiting Efficiency. Connect
unlimited social networking accounts with iSmartRecruit.