GDPR
Achieve the best GDPR compliance with the system.
Candidate self-service options
Get a Demo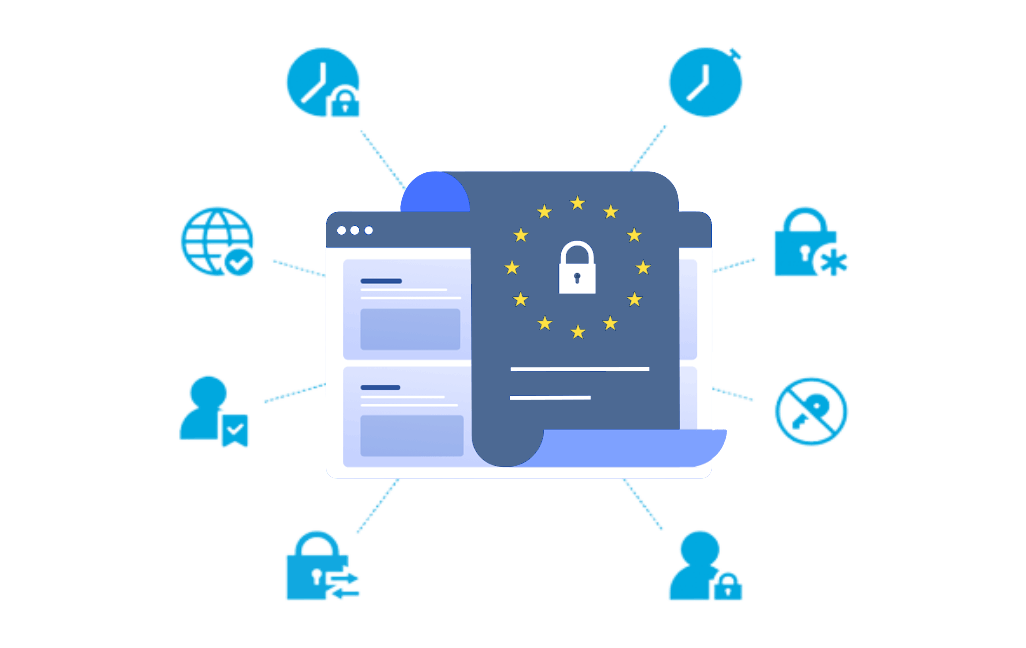 Team Report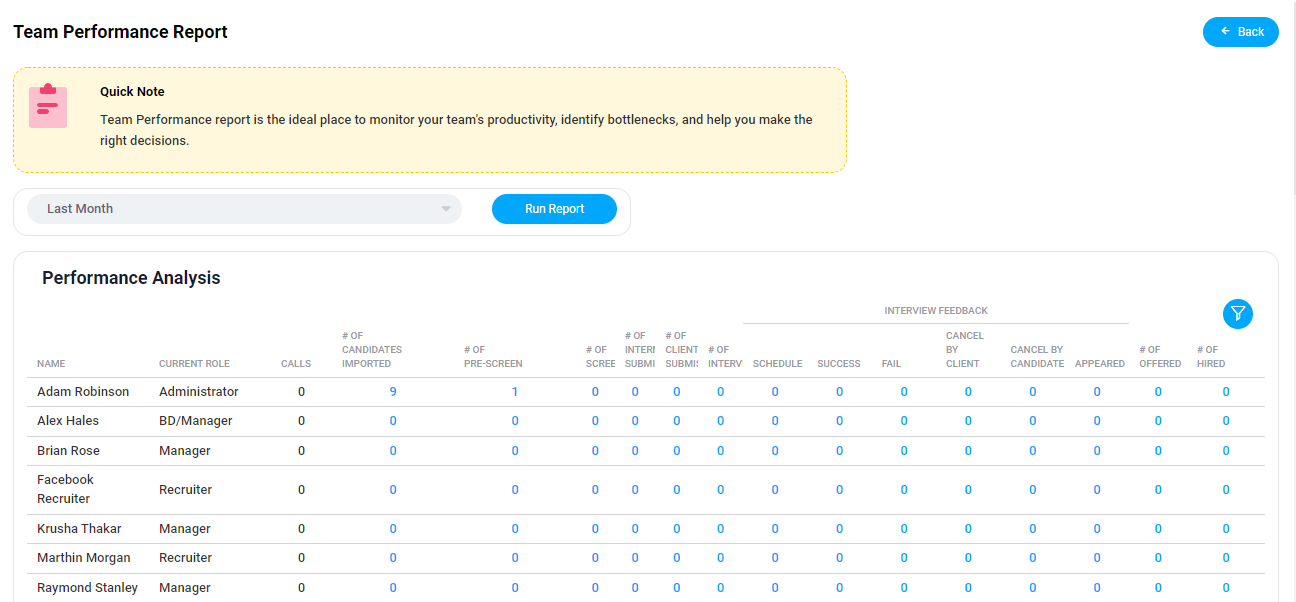 Manage your team performance with the team reports.
Try it Free
Time to Hire Report
This report will help you to understand how much time your team is taking
to fill out the positions and how much time it takes for candidate onboarding.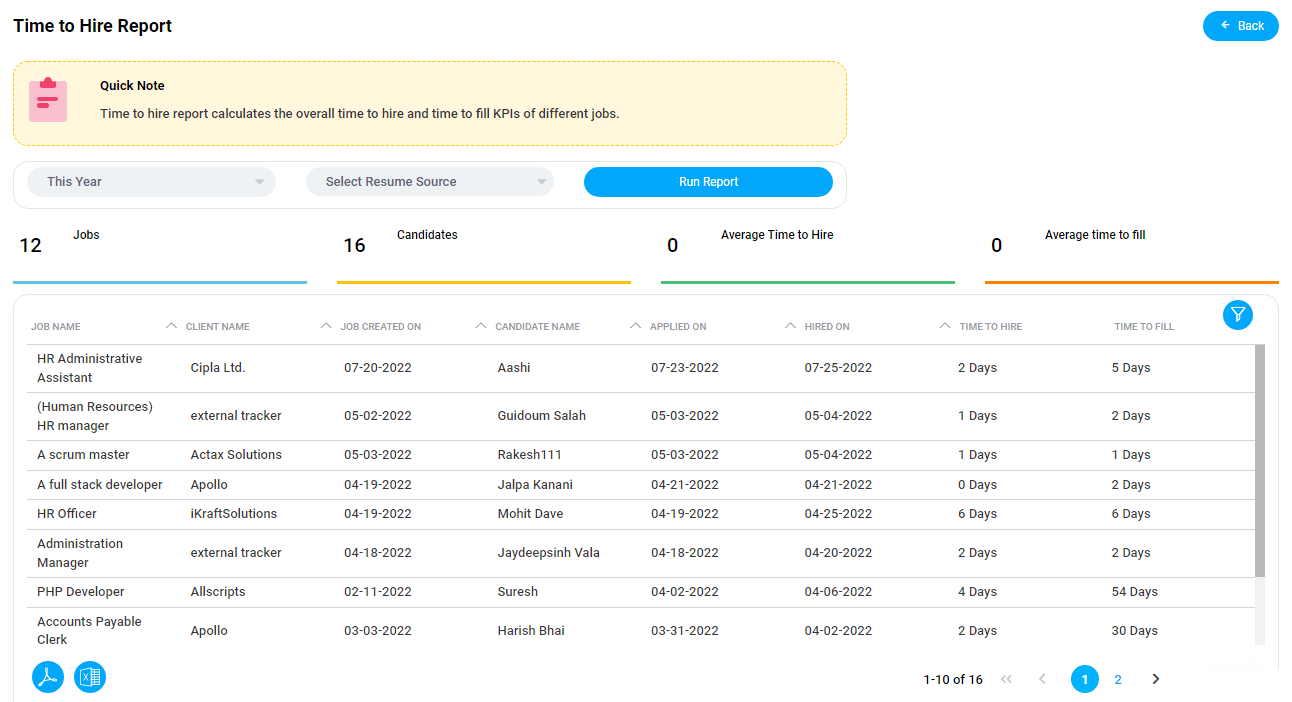 Other Reports
Other Reports Besides, we have several other reports that can help you to understand the loopholes in your hiring process, which can improve your process and help you hire better!
Projection Revenue Report
Get a Demo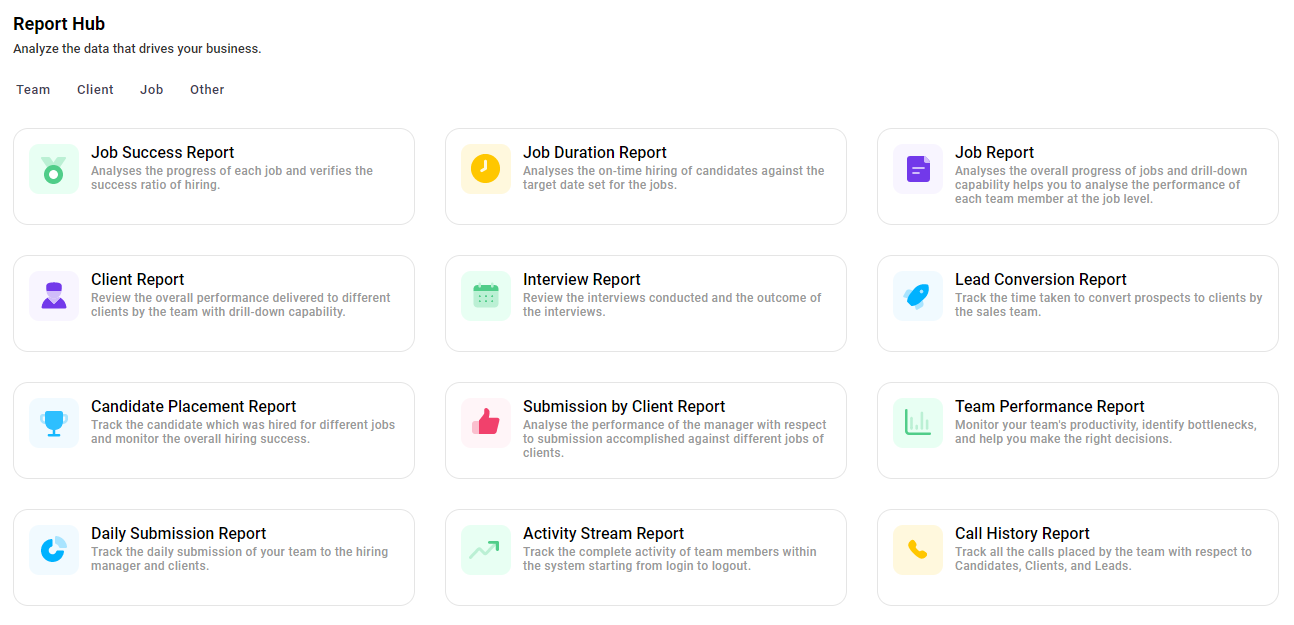 See what else you can do for
the right hiring
AI & Automation
In depth analysis and profile matching using AI.
Applicant Tracking
End to end applicant tracking.