Unlocking Excellence: How HitContract Elevated Hiring Quality by 38%.
How HitContract Elevated Hiring Quality by 38%.

Two way Email Synchronization
Our two-way email sync automatically records the messages that you send to candidates, clients etc. and their responses as well. Once you connect your email, it automatically read emails from the mailbox though you sent them from the mobile device or any other mail client like Outlook. No need to cut and paste emails into the system anymore because they will show up automatically.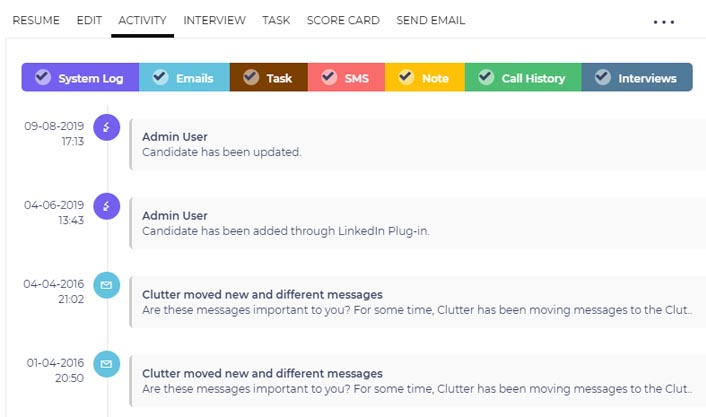 Email Communication History
It is very hard to track the communication done with particular candidates through emails, as everyone uses their email address. Email sync makes the process smoother by centralizing all email communication in one place and allow you to see the complete conversation history.
Team Mailbox
Mailbox allows Admin and Manager to view all the emails sent by their coworkers to different candidates or clients. This can be used when a manager or owner wishes to see what email is sent by the team to different clients and candidates. In this case no need to open the individual mailbox of the team member but just the team mailbox.