Unlocking Excellence: How HitContract Elevated Hiring Quality by 38%.
How HitContract Elevated Hiring Quality by 38%.

100 milliseconds! Did you know? A delay of 100 milliseconds in website loading affects your business conversion rate by 7%. That is what happens when you do not have Application Management Software (AMS).

So, what is application management? As the name suggests, application management is the process of managing the application operations throughout its lifecycle. Manual application management is full of errors. Hence, the software replaces manual labour.
Briefly, the Application Management Software manages all the cloud-based applications within an organization. It increases their efficiency and reduces errors in business processes. Emails, client/servers, and intranets are all managed through the software.
Moreover, Application Management Software also checks for traffic loads on the application components. Why? That helps in predicting any future service delays. Accordingly, preparing backup plans maintain peak performance and prevent productivity loss.
Furthermore, it integrates the back-office functions (ERP and SaaS cloud functions like CRM) with the end-user experience.
But how does the Application Management Software work? Let's explore.
How does the Application Management Software Work and is it Managed?
Your Application Management Software performs specific personal, educational, and business functions. These functions assist your end-users with particular processes that facilitate your organization's growth.
Information management, data manipulation, and resource coordination are some more functions. Moreover, the software also constructs visuals and calculates figures.
Traditionally, application management was a part of the IT Infrastructure Library (ITIL) processes. The application management processes range from designing to the optimization of applications. According to ITIL, your application lifecycle has six phases.
1. Data gathering
It is the first phase. Here, data is gathered in collaboration with your business units to identify their functional requirements. Based on the data, your IT decides whether a new application is required or a version update is.
2. Designing
It is the second phase. Here, your IT experts interpret the data to generate a technical solution. The IT personnel are responsible for the cost and execution capacity analysis. Furthermore, they also check the finances and development charges for in-depth analysis. After considering all the factors, they finalize the plan and share it with the business units for approval.
Then, they tweak the plan to adjust costs according to the investment capacity of the business units. Studies found application design that improves user experience could increase your conversion rate . Finally, the approval of your application design leads to further development.

3. Building
It is the third phase of application management. Here, your actual application is developed from the technical formulas. The building of an application is the crucial part of this stage, where IT implementers test and re-evaluate the application for any process issues.
Failed evaluation creates applications that do not match your business requirements. Hence, the IT experts test the software before its implementation. Once everything meets the standards, you launch the application.
4. Deploying
Deploying is the fourth stage. After receiving thumbs up for a quality check from your IT experts, the application is deployed. There is nothing more in this step, as you already test the application in the build phase and eradicate complications.
But of course, after deploying, training is necessary because it would be hard for your employees and customers to self-train.
5. Operating
After deploying your application, the fifth phase is its operation and monitoring. Here, you monitor the everyday functions of the application. Then, any defects missed in the build phase are corrected. Furthermore, during operation, the service level of the application is checked for benchmark performance. Performance Management Software helps in this.
6. Optimizing
In this last phase, your analysts check the application for any improvement areas. Furthermore, any future incompetent areas are studied, so the business at large remains unaffected. Lastly, the experts track your applications to deliver customer satisfaction. Application teams closely work with your customers and end-users to address any operating issues and optimize the functions where needed.
Application Management Software for business functions like Performance Management Software, Capacity Planning Software, etc., further improves performance. The cost of IT implementation is very high, so it is wise to manage the applications through software integration. After all, IT and the related tools are the facilities that simplify your processes, so why let them be performance hurdles with carelessness?
Stakeholders of the Application Management Software
Creating and deploying your Application Management Software is not a one-man job. For this, the collaboration of your stakeholders is vital. So, who are these stakeholders? Let us highlight.
Application analysts
In simple words, they own and manage the application process lifecycle. Your chief analyst tracks all applications. Moreover, he also conducts performance analysis to look for any skill gaps in your employees.
Business unit specialists
These are the members who supervise your business units. They are well aware of the application installment benefits and their impact on your revenues. They give insights to the application analysts so they manage your application accordingly.
Developers/DevSecOps/DevOps
These are your internal or external IT professionals. They are in charge of the application design, functions, development, maintenance, security, and usage. They do this by incorporating their IT knowledge into application building. In simple words, they bring the picture to reality. Therefore they are one of the most crucial stakeholders in the production of Application Management Software.
Application users
Lastly, your application users are the game-changers. Their feedback carries the highest weightage. Furthermore, they point out the positive and negative aspects of the deployed application and are, therefore the most valuable stakeholders. In addition to this, they bring light to privacy and security concerns, if any. To summarize, your end-users review the Application Management Software for best performance.
Now you see the importance of integration? It is necessary for all organizational functions. Poor teamwork and role ambiguity lead to application failures. The robotic functions depend on human collaboration in the workplace.
All the discussion above is understandable. But the question here is, why should you use Application Management Software? Read further to discover.

Reasons for using the Application Management Software
Imagine you have a software bug, but your IT department is too busy to fix it. Do you realize how this will impact the whole organization with interlinked functions? Of course, a problem in one area will result in the overall inefficiency of your organization. To avoid this, organizations outsource the Application Management Services to third parties.
Organizations outsource to manage internal application bugs, performance, and other related functions. So why worry when you can hire experts? Sit back and relax.
Here are the reasons for using the Application Management Software.
Application Management Software saves your time and money
These two are the scarcest resources, no matter how much you have. It is wise to deploy the Application Management Software for your employees to focus better on their main roles. Let both the software and your employees do the jobs they are perfect at for higher output.
Specialists' input improves performance
Buying the Application Management Software gets you the insights of IT specialists in utilizing the software benefits. How? The company selling the software will guide you through the end. It means they will help you manage your business processes with their guidance. Come on! Not everyone has a specialized IT department. Weak technological incorporation welcomes losses. You require improvement to stay ahead of others in the market with your technology capabilities.
It is a changing world
You need updates about the changing technological trends to remain in the race. Through Application Management Software, IT personnel can plan their next steps before time.
Isn't this amazing? You have to do nothing. Application Management Software is here to your rescue with its services.
What are the Services of Application Management Software?
Application Management Software provides different services and also helps in service management. But first, what is service management?
According to ITIL, IT service management is defined as "The implementation and management of quality IT services that meet the needs of the business. IT service management is performed by IT service providers through an appropriate mix of people, processes and information technology."
There are many services of Application Management Software for businesses. These are as follows.
Enterprise Resource Planning (ERP)
The data derived from different business functions are reviewed, stored, and analyzed by ERP business software.
Customer Relationship Management (CRM)
It functions as the ERP, but it differs in its stored data which is customer-centric. It manages customer interactions and facilitates partner relationships and sales.

Database
It is the software's cloud function, where data is saved for review when needed later. The same data can be updated, too, when need be.
Project Management Software (PMS)
This type of Application Management Software manages the planning, designing, and execution of projects. Moreover, it helps users in assigning tasks, scheduling, documenting, and manage finances.
Productivity Software
This software ensures user productivity by assisting in database management, documentation, time management, etc.
There are categories of business Application Management Software, such as Resource, Educational, Process, Time, and Performance Management Software. With the incorporation of the software, your business functions smoothly. Application Management Software takes care of all the software under its supervision.
Application Management Software in a nutshell
The software and its services are what you need in this competitive business environment. It will help you focus on opportunities rather than going back to the roots to fix application flaws. The applications need to be managed by an expert that is Application Management Software. It has multiple services, specialized features, and benefits that lead to end-user satisfaction. Install this software before others do. Deliver satisfaction through your software which only 58% of organizations are able to do.
Join Our Award-Winning AI Recruitment Software
Demos are a great, fast way to learn about iSmartRecruit.
Connect with us now to learn more!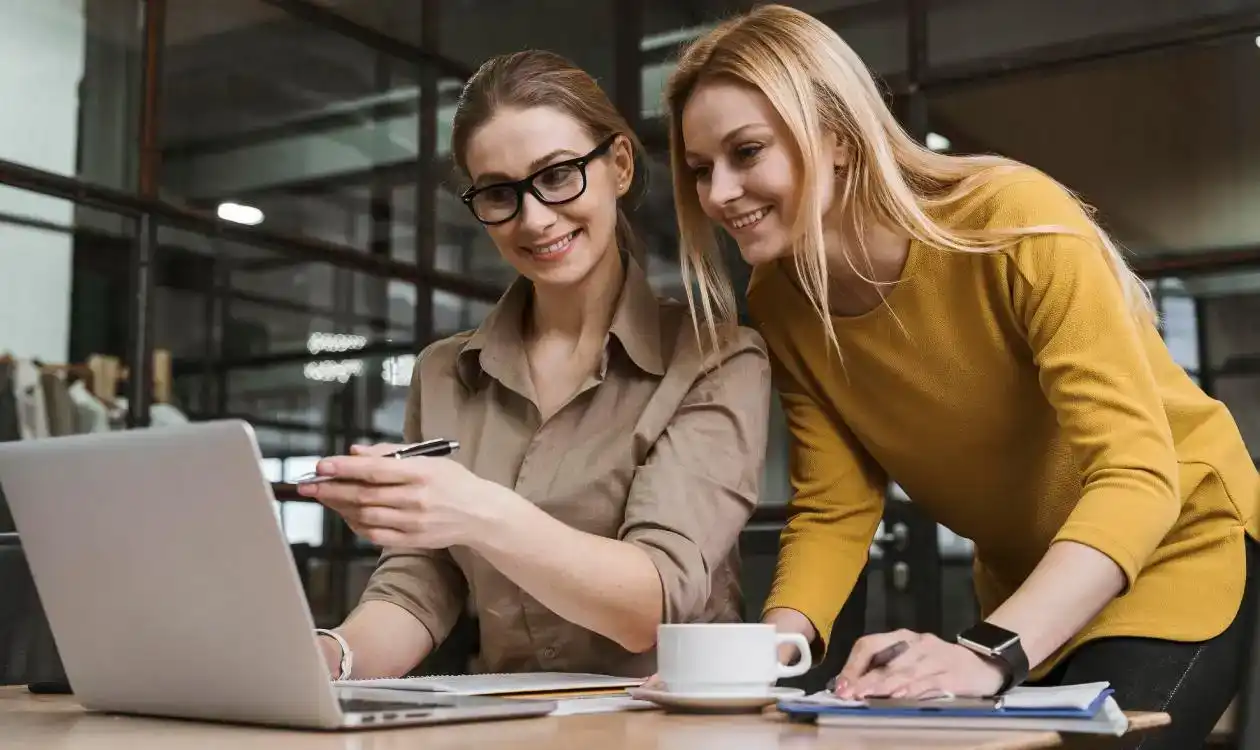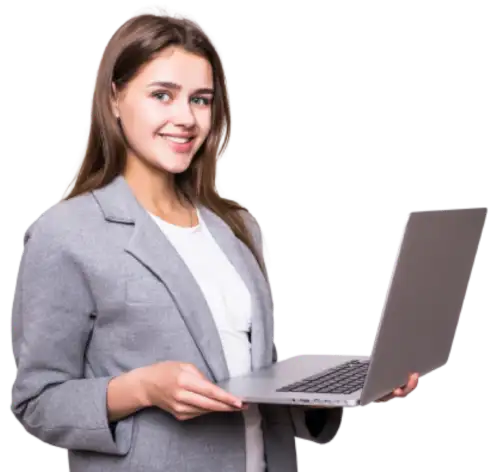 I hope you enjoy reading this blog post.
If you want our team to automate your recruitment process, just book a live demo.