Unlocking Excellence: How HitContract Elevated Hiring Quality by 38%.
How HitContract Elevated Hiring Quality by 38%.

Have you ever considered the impact of your job ads on job seekers? It is just an advertisement to attract candidates but are you even attracting the right talent?LinkedIn is considered the top social networking site for hiring candidates. The number of its users has increased by 60% in the last 10 years. But stats tell users only spend around 17 minutes on LinkedIn every month.




Imagine a site that is used worldwide for hiring and job search is used only for a short span. It means you only have a few minutes to attract potential employees. So how are you going to do that? Here, job advertisements have a huge role to play. Like you, other employers too are in search of the best candidates. But, the best does not just fall into your lap. You need to make effort.
Statistics tell 51% of the candidates are more attracted to job ads that contain visual elements. Another finding tells shorter job ads to gather 8.4% more applications per view than the average.


Candidates are not aware of your company but the way you post about it has a long-lasting impression. Through job ads, candidates perceive your company. They then use it as a door to either close it tightly to stay away or push it through to get into your organization.


What is a Job Advertisement?
A job advertisement is an announcement about a vacancy or new position. When you are short on employees, you call in for some by publishing job vacancy advertisements or checking for matching resumes in your Applicant Tracking Software (ATS). It is an essential part of recruitment marketing and if effectively done helps attract more candidates to your talent pipeline. 
 Your job vacancy advertisements let the job seekers know about your job opening, its description, and its responsibilities. The candidates that see themselves fit your requirements and have the skills apply, while the rest skip.
Job advertisements are similar to resumes. The only difference between the two is, in job ads you try to attract potential employees while with resumes it is the opposite.
Essential Components for a Successful Job Advertisement
As an employee, you need to customize the job ads that will be most attractive to the right talent. There are some components that are important for successful job advertisements. We often ignore these simple components resulting in candidates ignoring our ads.
1) Visual elements
It seems unusual, you just require the candidates to add a creative touch to your job ads? As strange as it may seem, Career Builder reported candidate applications to by 34% when job ads contain a video. Videos describe what you are trying to say. This way the candidates do not have to process the information. Having said that, images have a stronger impact than videos, stats tell. Videos are more time-consuming so images do just the perfect job for you.
2) Colour contrasting
Imagine having to read yellow text on a white background or navy blue text on a black background, would you care to read the full text? We bet not. Similarly, your job ads should contain colours that go easy on the eyes. With so many jobs posts available, candidates would not spare extra time to read your job ads with bad colour contrasting. Simply use black text on a white background and avoid adding many colours in the job ad. Be professional, it is not an art project.
3) Job title
Your job title should be aligned to common terms that your candidates use. It should not have an obscure title that candidates never find it. Instead, search and brainstorm the keywords that the candidates are likely to use including alternate job titles and abbreviations. Keywords play a very important role in ranking your job ads high on google. Your content should be relevant to the candidates' job search so they apply without any confusion.
4) Job description
The job description should describe the job requirements. It should be relevant and specific to the real job. Mention the tasks and duties the employees need to perform and other requirements of the position. Doing so will give candidates an idea about the job and if they see themselves fit they can apply. Doing so will bring the right applications, easing your hiring process.
5) Job specification
This should include what you expect from the employees professionally. It should consist of the knowledge, skills and attributes the employees must carry for the expected performance. If you specify the employee requirements it will be easy for the applicants to match their skills. This will save a lot of time both for you and the potential candidates.
6) Salary and compensation
Often employers ignore this important component. You can expect 75% higher applications on your job ads highlighting the salary package. Let those employees who are happy with the offered salary apply. What good would it bring if after a long application process candidate find out the salary is less and then deny the job? It wouldn't benefit anyone and the employees would never come back to you for future openings.

7) Contact information
 If you have mentioned all the required details but did not add any contact details where are the candidates going to apply? They are not going to search for contact details on google or even if they plan to, they might forget. To avoid losing the best fit talents, add an operational email id so candidates can apply on spot.
Where should I Post my Job advertisements?
Social mediais one of the most used platforms of the modern age. SHRM found that 84% of organizations use social media for recruiting while 9% more are planning to do so. Moreover, social media helps in recruiting 82% of passive job seekers.



You should post your job ads on social media platforms like Facebook, Instagram, Twitter, Linked In and Pinterest.
However, leave no stone unturned and use other social networking sites too which are specific for job advertisements like Glassdoor, Indeed, Career Builder, etc. Above all, ensure your website posts the same too. If you have done good employer branding, chances are employees will regularly look for job ads on your website too.
How to minimise job ad posting costs?
Online job advertisements can be expensive too depending on your target audience size and the duration of the ads. Not even the free social networking sites run free hiring ads for you. Twitter for example offers competitive bidding advertisements in which the highest bidder gets the greatest attention and reach. Moreover, you can post free job ads on your Facebook business page but if you want to run an ad, you need to set a daily budget. Similarly, LinkedIn too works with a pay-per-click billing system.
To cut the costs you should post free job ads on platforms like Glassdoor and Indeed. They allow employee reviews, and ratings, and offer free ad tools. Moreover, rather than targeting every site individually outsource your ads to an agency. They will offer you quality packages that suit your budget. Use SEO tools to rank higher on google whenever candidates search for relevant jobs. Some of these tools are free but require skills for application.
5 Best-Practise Job Ad Examples
Some job advertisements perform better than others. We found ads with the essential components that you can practise too for better results.
1) Job ad mentioning salary
Company: Emirates
Job title: senior cargo sales executive
Emirates professionally posted a job ad on its website. It highlighted the job requirements, employee skills, and experience. It did not mention the exact salary but covered it by adding a market competitive salary pointer, which is a good approach. Moreover, the job ad has a sharing and printing option to increase its reach. It used basic black font on a white background which is easy to read too.


2) Job ad containing a video
Job titles: Sales Manager
Marriot posted an ad to hire a sales manager. They too included all the requirements of a good job ad such as job summary, description, specifications, and benefits. The cherry on top, they used a video to represent their organization to the candidates increasing the application numbers. However, they did not mention anything about salary which is a drawback.


3) Job ad with visual elements
Company: Disney
Job title: Supply Chain Management
Disney has a list of vacancies in many departments. Its ad consists of images, good colour contrasting which is pleasing to the eyes and all the necessary information required by the candidates. Moreover, it has an "apply later" option that sets a reminder. It has not mentioned the salary package but has a separate space to highlight the benefits of working at Disney.

4) Job ads with employee images
Company: Unilever
Job title: Digital, Content and Community Strategist- Greenhouse
Your employee representation can be very appealing to new candidates. Candidates feel supported by employee testimonials and feedback. Unilever has used this approach by adding employee images and feedback videos to their job ads. However, their job ads are too long with unnecessary information about the culture which is a con.

5) Job ads with sharing options
Institute: Harvard University
Job title: HR coordinator
The Harvard job advertisement contains all the relevant details but what is more appealing is the sharing post option for a greater reach. There are options to save the post, share the link, and send it to a friend. They made sure everyone saw and shared the ad with the relevant candidates.


Take Job Advertisements Seriously!
Job advertisements have a crucial role in recruitment. These advertisements should be free of errors as they represent the credibility of your organization. Ensure your job ads follow all the guidelines in this e-book to achieve improved outcomes and relevant applications. These strategies will help save your time, effort, and money by bringing you the best-fit candidates.
Join Our Award-Winning AI Recruitment Software
Demos are a great, fast way to learn about iSmartRecruit.
Connect with us now to learn more!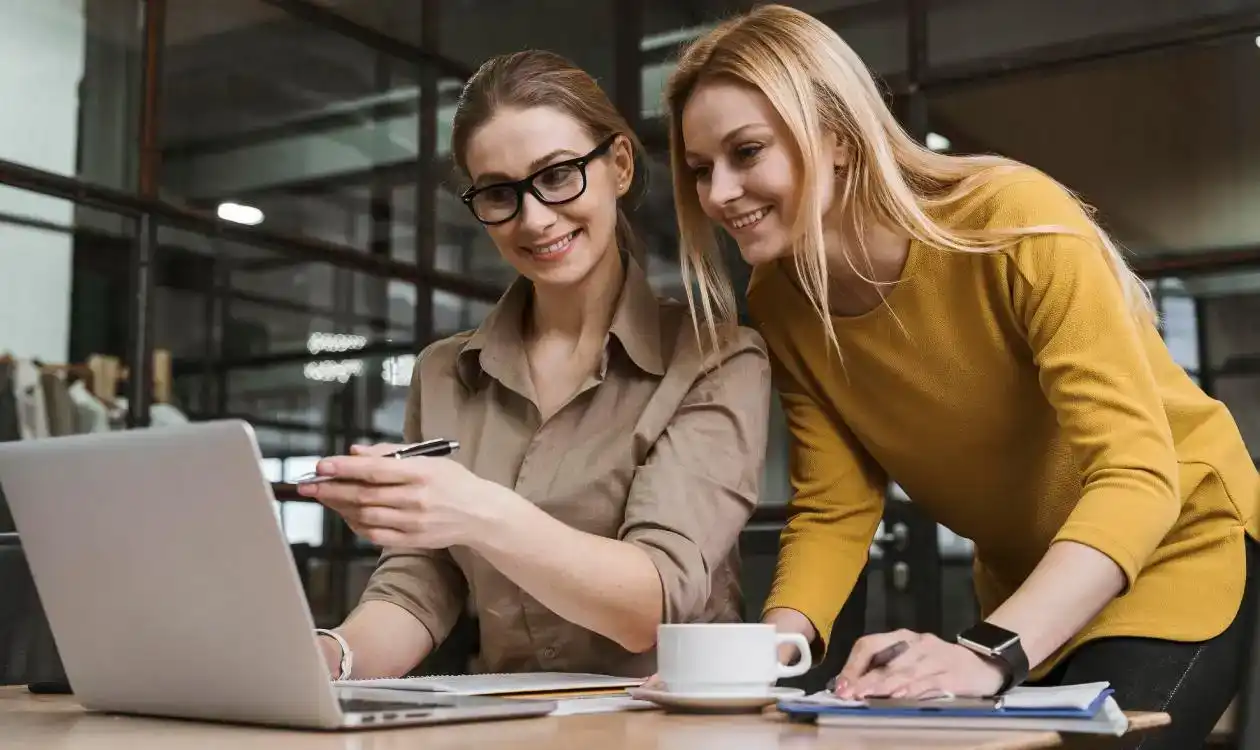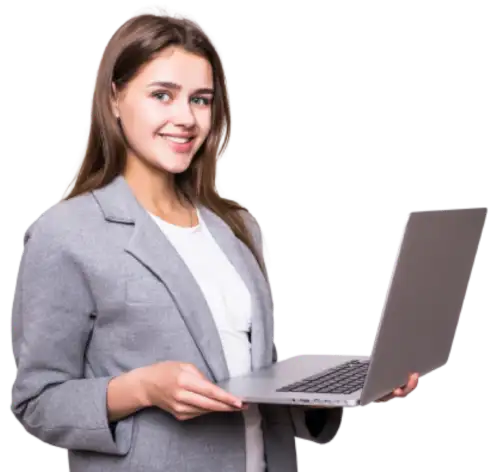 I hope you enjoy reading this blog post.
If you want our team to automate your recruitment process, just book a live demo.