Unlocking Excellence: How HitContract Elevated Hiring Quality by 38%.
How HitContract Elevated Hiring Quality by 38%.

You must have heard how necessary marketing is to sell your products, but is marketing limited to products and services only? No, recruitment marketing helps in branding your organisation to attract potential employees. It helps track active and passive candidates, attracting and engaging them till they apply and get hired. It is known that recruitment marketing tools that ease hiring, but how?
What are these recruitment marketing tools? What are their benefits? This blog will discuss all the details of recruitment marketing platforms that facilitate your recruitment marketing effectively.
But, before we start, you need to know how recruitment marketing helps. Let's understand that first. 

How Does Recruitment Marketing Work?
Recruitment marketing is a leading source of onboarding the best talents in the market. Recruitment marketing software integrates with the ATS and recruitment CRM to target your desired candidates.
The software helps you identify your target audience, their interests, qualifications, experience, and presence on different platforms. Once you know whom you need, you can then apply strategies with the help of recruitment analytics, such as engagement rate, conversion rate, etc., to develop content that catches your candidates' attention. Recruitment marketing is about grabbing maximum attention that converts well at the time of your job openings.
The masters of recruitment marketing do not advertise but create value through employer branding. Recruitment marketing requires CRM software to help in marketing automation for recruiters.  You can check and compare the best marketing automation software that is budget-friendly and one that fits your business needs.
Recruitment Marketing Strategy for Inbound Recruitment
The core strategy of recruitment marketing is inbound recruitment. Inbound recruitment builds your employer branding by catering to the candidates with all they need, such as the work culture, stipend, time management, etc.
But inbound recruitment uses metrics that help you adapt your organisational style to the style required by today's best talents. Inbound recruitment and recruitment marketing go together and sometimes overlap because of their similarity.

How do Recruitment Marketing Tools Help in Hiring? 
Recruitment marketing is data-driven, and all the tools mentioned in this blog will help you identify, collect, analyse, and evaluate recruitment data. Data is based on calculations and statistics; hence, it is always correct. Often, the data you gather contradicts your assumptions, so you need to align your strategies to the recruitment data you have collected.
Recruitment marketing platforms include Recruiting CRM Software, Career sites, marketing campaigns such as job ads, email customisation, job boards, and onboarding. All the features are the tools that ease your recruitment process.

Top 8 Recruitment Marketing Tools Ease Hiring
One thing is clear: the recruitment marketing data is used for better employer branding or inbound recruitment. So, recruitment marketing features help attract and gather a better talent pool. We list down the uses of recruitment marketing platforms that ease the entire recruitment process. 
1. Social media engagement
When your CRM identifies the most candidate-populated areas, the next thing you want is to form engaging content so your candidate acknowledges your existence. You must engage your candidates with active posting, raising questions, asking for suggestions, and communicating with them through your activities on these platforms.
80% of employers say they hired passive candidates through social media recruitment. Chances are that some passive candidates are more talented than the active ones you can reach out to with your recruitment marketing.
2. Career site and recruitment games
When candidates want to know more about your company, they will jump to your career site. Your recruitment marketing can help you enhance your career site, which is more user-friendly and provides all the information the candidate seeks. When you know who your candidates are, you can identify their pain points and show them what they want to see.
You can engage them with games that engage them more with your organisation. Recruitment games represent real-time situations in your organisation and can help you identify better talents. 60% of applicants report a more favourable view of an organisation after playing the recruitment games.

3. Customised emails
Did you know? Addressing someone by their name forms a bond and increases understanding and respect. However, it is quite common to assume that recruitment marketing automation may need to provide these platforms. This is not the case. For your candidates to recognise you, address them with their names in personalised emails.
Sending these emails out when there is a vacancy or to continue communicating with them to stay connected is one of the many recruitment marketing platforms. Candidates are more attentive when you specify them instead of sending out your emails as news items. This allows candidates to stay updated, which anticipates their application to your organisation.
4. Recruitment chatbots
Another recruitment marketing platform is the chatbot on your website. These chatbots are programmed to answer the general queries of the candidates regarding the job or your organisation.
This enhances user experience because they can find the information they are looking for without hassle. Chatbots can be a great source of building employer branding because when candidates feel satisfied, they remember their experience with you.
A positive experience creates a wider talent pool. Did you know? 27% of candidates with a negative experience during recruitment are likely to discourage others from applying. Creating a positive environment on your website speaks volumes about your candidate experience.
5. Job boards 
Job boards are your saviour if your career page needs to be top-ranked on Google when a candidate searches for a job. Even if you are top-ranked, you must stay in the limelight on every possible platform. Job board platforms like LinkedIn, Glassdoor, and Indeed highlight your job opening and post reviews from current or ex-employees.
Those reviews are a make-or-break point for you because word-of-mouth is the strongest tactic for employer branding. Your candidates learn from your employee experience and then perceive you accordingly. Job boards are a third-party recruitment marketing tool where outsiders decide the fate of your recruitment.
6. Employee referral program 
Employee referrals or recommendations are one of the most trusted tools for marketing automation in recruitment. Your current employees recommend candidates for your job openings and form a positive image in front of your potential candidates. This allows 48% of employers to hire better-quality employees.
When employees perceive you as positive, they apply, so you need to provide them with a positive experience on your career page by highlighting your employee-centric points. So even if all the applicants are not hired, 80% of them are likely to re-apply.

7. Job advertisements 
Programmed with algorithms, job advertisements today know whom to attract and when. When you post a job on social media or any online recruitment platform, it is backed by artificial intelligence, which is already recording candidate data. So, for instance, if your candidates are looking for a data entry job, the algorithms will bring up your ads so they know you have an opening.
They will further dive into more information about your company and look for reviews where your positive employee branding will take the lead. 86% of HR professionals see recruitment as marketing. The better you advertise, the greater your recruitment. Glassdoor reports that 86% of female and 67% of male candidates won't join your company if you have a bad reputation.

8. Search engine optimisation (SEO)
You require search engine optimisation for your employer branding. When candidates look for jobs on Google, their jobs must be visible to them in the results. If not, you need to work on your SEO tactics.
SEO is linked to content marketing and is a game of keywords. For instance, if your candidates are looking for writing jobs, you need to optimise your recruitment marketing content and website to show them writing vacancies in your company.
The more visibility you have, the more famous you are. But, the fame should be positive, so your employees are attracted to you.
Recruitment Marketing Tools that Ease Hiring 
Many recruitment platforms provide all the tools mentioned above to effectively recruit, but you must research what suits your organisation the most.
LinkedIn and Career Builder are two platforms that provide useful features that cater to building your employer value. 60% of Talent Acquisition Specialists believe these professional networking sites are the most useful platforms for spreading awareness and sourcing the best candidates.
LinkedIn, for instance, amplified your employer's brand by providing you with personalised career pages and programmed job ads that bring talent to your doorsteps.

Final Thoughts on Recruitment Marketing Tools 
Recruitment is a crucial stage of hiring that you need to monitor constantly. Recruitment requires the marketing of your employer's brand, so quality talents drop in your recruitment net.
Recruitment marketing platforms provide many features or tools to help you build a positive image. These platforms have many uses, including job ad programming, career page optimisation, chatbots, etc. However, there is specific software that you need to subscribe to for recruitment marketing automation.
This software includes CMS, CRM, ATS, etc., that automates all the processes. Recruitment marketing automation software provides perfect matches that ease your hiring instead of skimming through irrelevant candidate profiles. Recruitment marketing is your solution if you want to hire the best.

Join Our Award-Winning AI Recruitment Software
Demos are a great, fast way to learn about iSmartRecruit.
Connect with us now to learn more!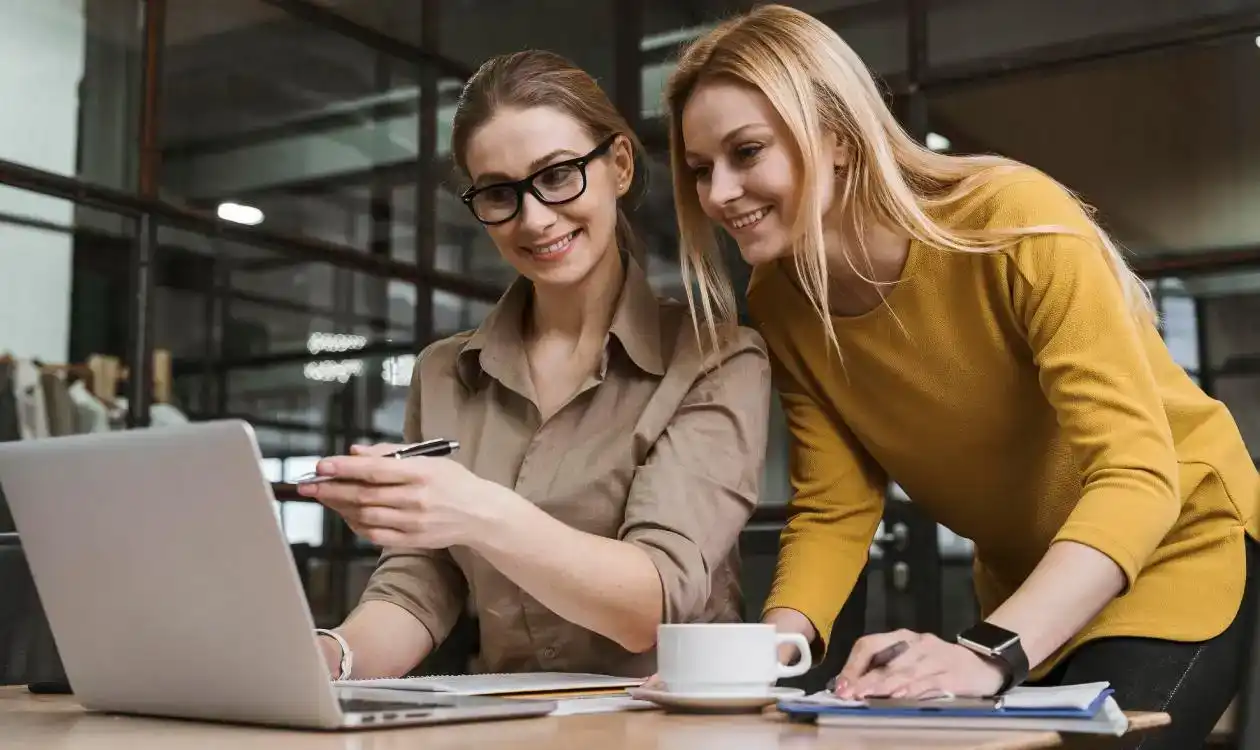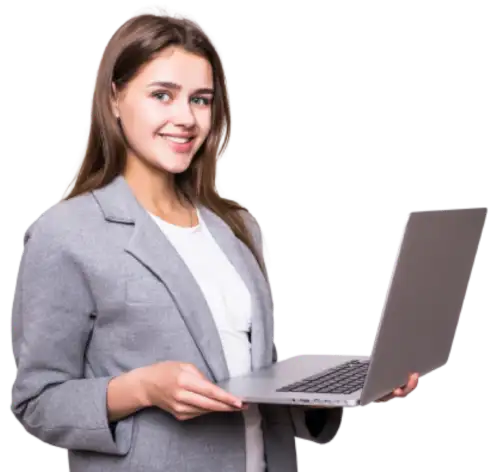 I hope you enjoy reading this blog post.
If you want our team to automate your recruitment process, just book a live demo.