Unlocking Excellence: How HitContract Elevated Hiring Quality by 38%.
How HitContract Elevated Hiring Quality by 38%.

Employee retention is the hierarchical objective of an organization of keeping proficient employees to stay on with their company, showing commitment and not to seek another job by giving remuneration and showing appreciation.
In a recent SHRM survey, 83% of the respondents said they've had difficulty in recruiting suitable candidates for their job openings in the past 12 months.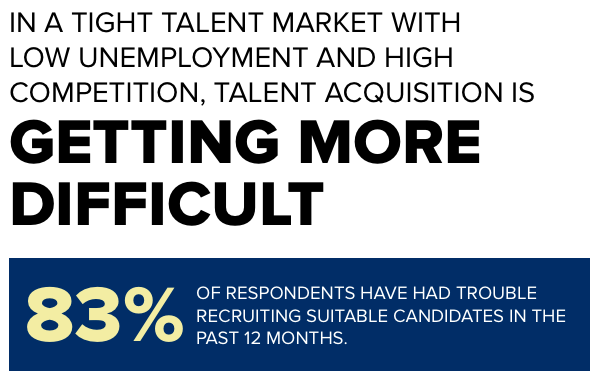 This talent shortage underscores the fact that when you find top talent, you have to do everything in your power to keep them. Of course, this is easier said than done, especially since the employee retention numbers aren't exactly working in your favour:
25% of employees are planning to leave their jobs within the year
33% of high-potential employees admit to not being fully engaged in their work
There's a 10% to 20% increase in the number of workers who "ghost" their employers
The cost of replacing an individual employee can be up to two times the employee's annual salary
So, how do you make your top employees stay? 
10 Employee Retention Tips to Prevent Top Talent from Walking Out
1. Recruit to Retain
HR leaders need to understand that the retention strategy of workers starts with strong recruiting. "Retention begins from the beginning, from the request process to screening applicants to deciding who to interview," describes Infrastructure CEO, Dan Pickett. This begins by defining the facets of the culture and philosophy you want to highlight, and then looking for those in your candidates.

Hiring candidates with the skills to do the job well, and who are also aligned with your organization's values, culture, and ways of working, increases your employee retention rate.
This is why it comes as no surprise that HR leaders and recruitment experts are using new recruitment strategies and technologies, such as Talent Acquisition Software, that are not only capable of doing the job but also fit well with their organizations.
2. Invest in Technology to Boost Engagement and Productivity
Speaking of artificial intelligence, workplace technology plays a crucial role in retaining top talent. This is especially important because Millennials and Gen Z are expected to dominate the workforce in the next few years. By 2025, Millennials and Gen Z are expected to make up 75% of the total workforce.


There is no doubt that Talent Acquisition Technology will play a crucial role in attracting and retaining this young talent, especially Gen Z. "Millennials love their technology, but Gen Z has brought their love of technology to whole new heights, explained Business Woman's guide author Laura Gayle. These are the first true digital natives because without the Internet, these can not recall a time, and many were brought up in the IoT era. Gen Zers are rarely seen without your smartphones or wired system - software is your "go-to" solution immediately.
Tech-savvy talent naturally gravitates toward tech-savvy companies. Organizations need to make a conscious effort to modernize their offices.
Digitally transforming your workplace can be overwhelming, though, both in terms of effort and financial investment. Fortunately, you can start with baby steps and make sure you have the basics covered, prioritizing the following:
3. Create Flexible Work Arrangements
A survey by the online job site FlexJobs revealed that one-third of employees reported leaving a company because it didn't offer flexible work options.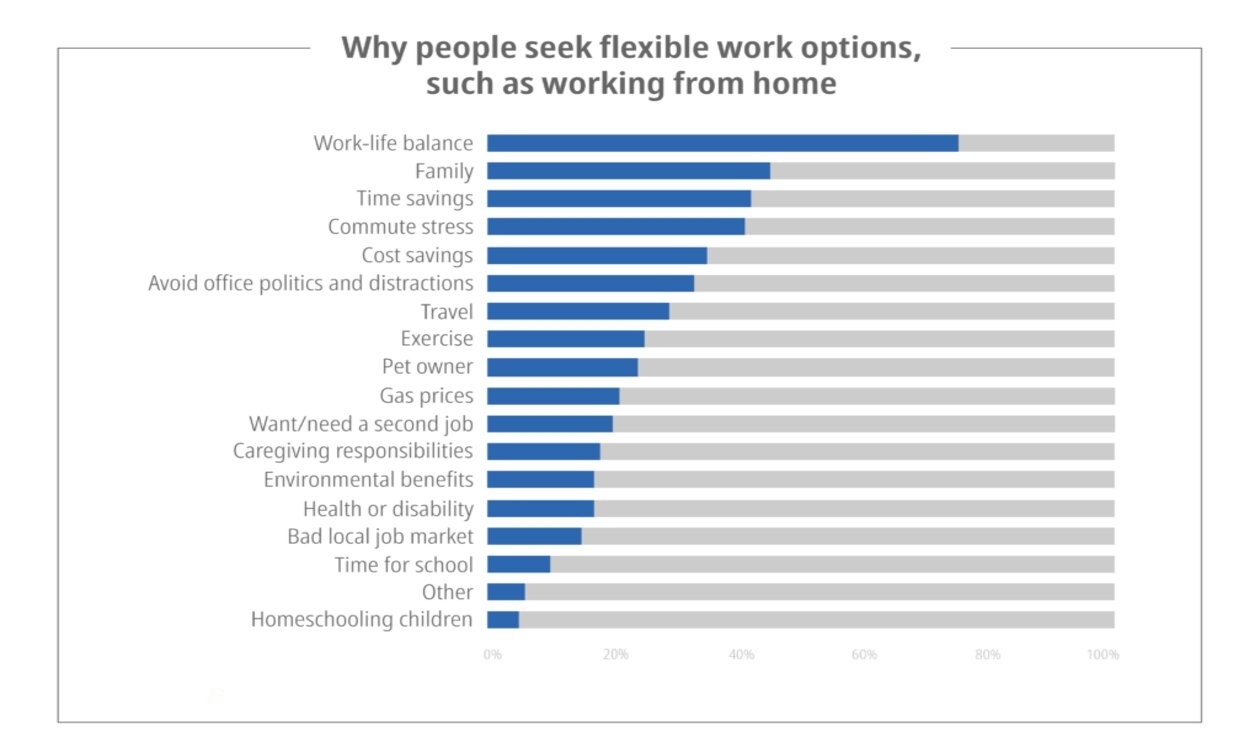 Sara Sutton, CEO of FlexJobs, explains: "In a tight labour market, employers can not afford to disregard the importance workers place on flexible job opportunities, but the very real bottom-line effect of flexibility on the efficiency and retention levels of their workers can't be ignored either. The competitive labor market is very strong at the moment, and flexible work-seekers often feel encouraged to search for jobs that are more aligned with their lives."
In the past, a flexible work arrangement was a nice-to-have: a rare benefit offered by a few companies. Today, it's an expectation that a majority of employees have and an important employee engagement strategy if companies want to be competitive in retaining top talents.
This brings the discussion back to technology. One of the prerequisites of having the ability to offer flexible work is having the technology to enable employees to do their work efficiently wherever they are while still being able to track their productivity. The technology eliminates the need for employees to work 100% of the time in your physical office because you can create a "virtual workplace" where communication, collaboration, accountability, and high productivity can still happen.
4. Take Ambitions Seriously
While some employees are okay with slow and steady career growth, talented employees know what they can bring to the table. They're ambitious and they join organizations where they see clear paths for advancement.
Make sure that you pave the way for top talent to progress in your organization. Care about their ambitions. Recognize their career aspirations, assure them that they can fulfil their ambitions in your company, and take concrete steps to back up your promises.
One way you can support their career development is through job relocation, which allows them an opportunity to enhance their professional knowledge, expand their connections and for personal growth. But in order for the employee relocation to be successful, you need to consider their needs and concerns that according to ARCrelocation involve assistance in transportation, finding long or short-term housing and more.
5. Use Time-Tested Employee Retention Practices
You don't always have to reinvent the wheel. You can take tried-and-tested best practices and make some tweaks to suit your evolving needs.
For instance, it's common practice for employees who resigned to undergo exit interviews. However, it's not so common to hear top-performing employees who are invited by an organization's leaders for a "stay interview." A stay interview is basically a meeting with a valued employee and the leaders of the organization to know what would make that employee keep working in the company.
6. Create an appealing remuneration package
An appealing remuneration package in terms of compensation, salary, rewards, health insurance, retirement plans, and so on can put your organization in front of its competitors. Foster a remuneration plan that keeps top ability with monitoring labour costs.
 7. Quarterly Reviews
Quarterly surveys, or assessments, are a significant help. These one-on-one gatherings permit you to layout objectives and characterize how you need these objectives to be accomplished. Be that as it may, this conversation ought to likewise incorporate asking them what they need to achieve these objectives.
8. Give Positive Feedback
Feedback is fundamental for the employee to feel appreciated working, and good approval does exactly that. It is critical for the development of both the employees and organizations.Likewise, an employer or organization should pay attention to both positive and negative feedback of an employee and this makes the employees perform better and make them stay with the company.
9. Cultivate Respect in your Workplace
Every Organization should give respect to the employees which naturally encourages loyalty. This can be exhibited by treating everybody similarly regardless of sexual orientation, age, and financial status which helps the general picture of the brand improves, and make the employees would prefer to remain in the organization than search somewhere else for likely positions.
10. Offer training programs for Employee Development
Providing training to employees constantly according to the new technology will not only help upskill your staff but also give them significant abilities which they can apply to their everyday job. With proper training modules, one can urge new employees to work better and convey better.
Game Over for High Employee Turnover
Every company need the retention of employees.Even if you are doing a business or running an organization you must take care of your employees while considering the importance of employee retention.Losing your best employees means losing your most effective problem solvers, your most creative innovators, and your most reliable growth drivers. Not all employees expect just the cash they need support moreover.Ask for feedback from your employees and know how they think and feel about your organization and their positions.Try to engage with them and learn more about their needs.
Fortunately, there are concrete steps and employee retention strategies that you can take to prevent your company from experiencing a debilitating talent drain. Combined, the 10 tips outlined above will provide a tangible and significant improvement in your company's employee retention.
Join Our Award-Winning AI Recruitment Software
Demos are a great, fast way to learn about iSmartRecruit.
Connect with us now to learn more!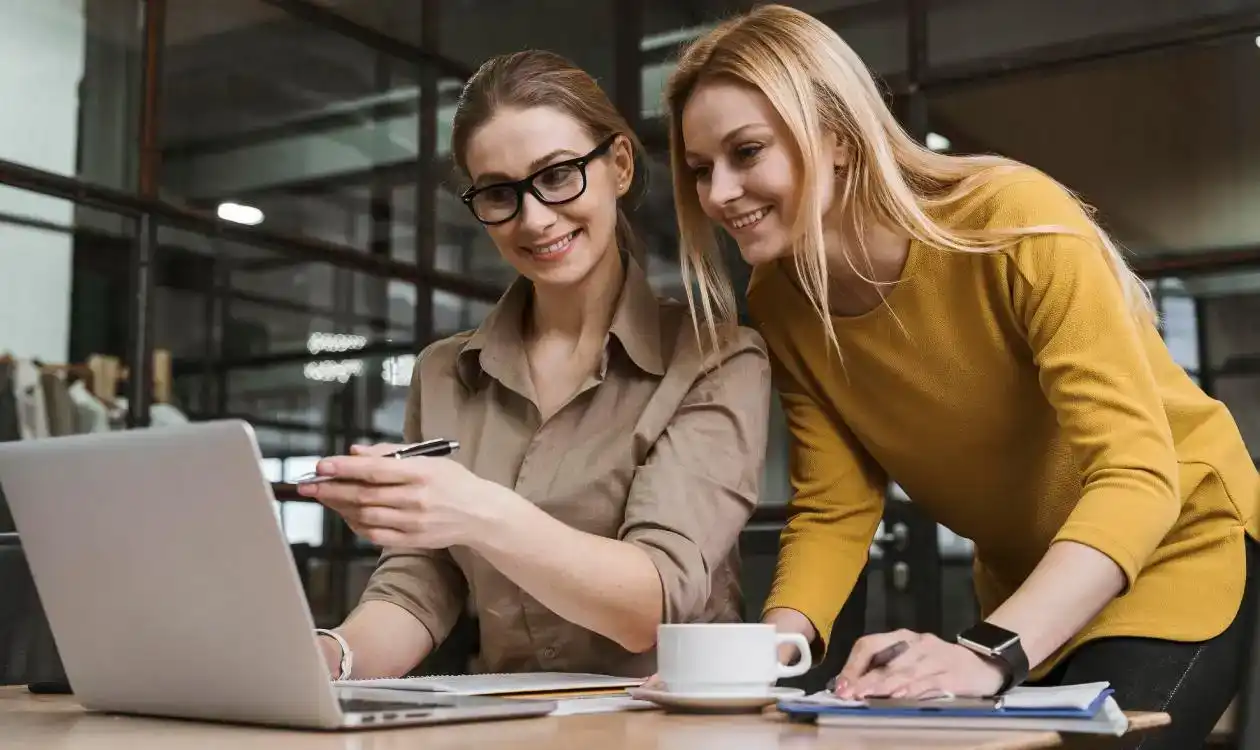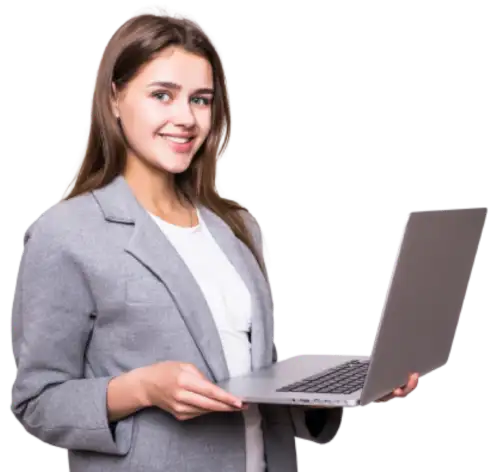 I hope you enjoy reading this blog post.
If you want our team to automate your recruitment process, just book a live demo.