Unlocking Excellence: How HitContract Elevated Hiring Quality by 38%.
How HitContract Elevated Hiring Quality by 38%.

Are you one of those hiring professionals who spend hours of time manually reviewing candidate resumes and segmenting applications? 
Are you tired of that tedious hiring workflow and are looking for a better solution? Do you often wonder if there is a way to overcome this? 
Fortunately, yes, there is a way!! 
Talent Acquisition Software is a one-stop solution to mitigate all your hiring challenges. It is a highly-scalable solution that will help you conduct an end-to-end talent acquisition process smoothly and make it more effective and efficient for both your recruitment teams and candidates. 
With the Talent Acquisition Software Solution, you can hire the top candidates (passive & active talent) faster in this fiercely competitive market. 
Want to know how? 
To help you, we have researched thoroughly and prepared this comprehensive guide on Talent Acquisition System and everything around it that you must know before purchasing the system to streamline your Talent Acquisition process. 
So what are you waiting for? Let's get started! 
What is Talent Acquisition?
Talent acquisition is the process of identifying, attracting, interviewing, and hiring the right candidates for the open position. In a corporate setting, it often falls under the human resource (HR) umbrella.  
Talent acquisition is immensely important for businesses as it improves productivity and growth to still remain competitive in the market. 
So, a strong talent acquisition strategy makes it easier for organisations to source and attract job seekers. Also, it helps to create a powerful employer brand and network with passive candidates. 

Basically, it is a long-term and proactive approach to creating talent pipelines. What is Talent Acquisition Software (TAS)?
Talent Acquisition Software is a tech-based recruitment solution designed to automate manual workflow and streamline the TA process. 
The software is used by recruiters, hiring & HR managers, HR professionals, and talent acquisition specialists and partners to conduct the following hiring tasks. 
Automate admin work & Job posting 

Source candidates

Track applications

Engage and nurture talent in the candidate pool

Evaluate talent 

Onboard suitable applicants 

Centralised candidate database

Enhanced team collaboration & communication
Also, the Talent Acquisition System comes with reporting and analytics features to help the hiring managers monitor the success rate of the hiring process, locate the improvement areas and make team-based informed decisions. 

In addition, Talent Acquisition Solution is an all-in-one platform for corporate HRs, whether they want to create a personalised career page to showcase their positive company culture, design a customised workflow as per recruitment needs, or onboard new hires. 
Innovative Talent Acquisition Strategies for Recruiters
The talent acquisition strategy is a personalised approach implemented by organisations to find, attract, assess, and hire suitable candidates as per requirements to achieve long-term objectives.
Consider the following proven TA strategies to conduct a successful talent acquisition process. 
Create harmony with business goals

Run a killer recruitment marketing campaign

Implement outreach expansion strategy 

Create a strong employer branding  

Prioritise positive candidate's experience 

Increase the budget for the DE&I strategy implementation

Set a fruitful employee referral program

Promote internal diversity

Offer learning and development opportunities 
Want the elaborated version of the abovementioned strategies? If so, then click the below image and learn more.  

Top 5 Benefits of Talent Acquisition Software
1. Enable collaborative hiring
Sometimes, recruiters and recruitment teams struggle to involve hiring managers in the talent acquisition process, which eventually results in bad hires. A survey conducted by Zippia concluded that 86% of employees in leadership roles blame lack of collaboration as the top reason for workplace failures.  
According to a survey conducted by Gallup found that 51% of hiring managers are not engaged in the talent acquisition process. 
However, with a robust talent acquisition solution, the whole team can access the recruitment dashboard and see the current activities and status of the process. This way, everyone feels valued and participates in the process. 
2. Automate manual hiring tasks 
Shifting through Excel sheets, manually checking applications, posting open jobs on multiple platforms, and scheduling interviews are way more time-consuming and take an ample amount of effort from recruiters. So, 76% of businesses utilise automation for standardising or automating daily workflows, as found in a survey report by Paperform.

AI-powered TA software eliminates all these drawbacks of the repetitive and tedious process by automation and makes the process faster and more accurate. 
It reduces time-to-hire by automating job posting to various social media platforms and job boards, collecting, storing, and segmenting candidates' information, screening resume, scheduling interviews, and securing top talent with the e-signatures option. 
3. Enhanced candidate experience
As mentioned in HRDIVE, 75% of people now working at an organisation where they had a positive candidate experience said the hiring process influenced their decision to accept their job offer.
Indeed candidate experience is a crucial parameter for every organisation nowadays as it helps them to win top talent in a highly competitive market. 
This is where the Talent Acquisition Platform becomes a lifesaver as it enables recruitment professionals to communicate seamlessly from the application to the offer stage (or rejection stage). 
4. More efficient recruitment process
Indeed talent acquisition is a complicated process and differs from company to company. However, Talent Recruitment Software offers automation and effective candidate database management, which influences the recruitment process in a positive way. 
It provides accurate insight into the hiring process that enables hiring managers to find and eliminate the inefficiency in the process and make more data-driven hiring decisions. This way, the whole recruitment workflow will be more efficient.  
5. Better hiring results
A talent acquisition platform enables the recruitment team to reduce the time to hire faster and maintains the quality of the hire. Hence, 68% of recruiting professionals say that the best way to elevate recruiting performance over the next five years is by investing in new talent acquisition technology, according to the G2 survey.
With that, it improves employee retention rates and hiring managers' satisfaction rates by conducting efficient processes and taking successful recruitment decisions. 
Also, the average cost-per-hire is lesser than the manual recruitment process, so the software not only automates the process but also improves company profitability. 

Steps to Implement Talent Acquisition System
The implementation process may differ depending on the software and the organisation. 
Working closely with vendors and following their guidelines will help you successfully deploy the Talent Acquisition System. 
In order to implement the Talent Acquisition System requires the following key steps. 
Identify your talent acquisition goals and needs

Get every team member on board 

Research and compare different vendors 

Take a demo and trial

Pricing & Negotiation

Plan and prepare for implementation

Train your team 

Test and optimise

Monitor and maintain

Common Challenges While Rolling Out Talent Acquisition Software
Implementing a new talent acquisition system can be difficult sometimes, as the talent acquisition team may need more support to adapt and get familiar with the system. 
Here's the list of potential obstacles hiring professionals face while rolling out the new system. 
Resistance to adopting a new system

Selection of optimal system 

Issues with Integration

Data migration quality 

Technical matters: Downtime, data loss, or software bugs

Customisation and configuration

Data privacy and security

Ongoing maintenance and updates 

Training and skill development
To overcome the issues with adaption to the new system, employers must select a reliable vendor, prioritise data security and documentation and conduct knowledge-sharing sessions.  
What is Remote Talent Acquisition?
Well, Remote Talent Acquisition is not completely different from the in-office acquisition approach. 
The only slight difference in online talent acquisition is that the process focuses on finding, attracting and eventually hiring qualified candidates who can work from home. The process is all about candidate sourcing who possess the skills and capabilities to work efficiently in an online or distributed work environment. 
To conduct virtual recruitment effectively, remote recruiters and talent acquisition teams can use the following tools. Here's the list. 
Key benefits of remote talent acquisition
Increased Flexibility 

Access to a global talent pool 

Reduced Time-to-Hire & Cost-Per-Hire

Less geographical constraints     

Improved work-life balance for TA teams
Tools and technology for remote talent acquisition
Let us now explore the advantages of the remote talent acquisition process. 

How to Automate the Talent Acquisition Process?
What does automated talent acquisition mean? It involves streamlining the entire acquisition workflow by using Recruitment Automation Software to organise and manage the manual and administrative tasks associated with the process. 
Automating the talent acquisition process can exponentially enhance efficiency, reduce hiring time, and enable TA professionals to provide a better candidate experience. 
The following are the ways to automate the talent acquisition process. 
Analyse your current talent acquisition process and identify the repetitive tasks which can be automated. 

Streamline candidate management by implementing Applicant Tracking Systems (ATS). 

Use resume screening tools for quick candidate shortlisting. 

Employ recruitment chatbots and virtual assistants for immediate candidate support. 

Record applicants' responses and make it easy to review and compare applicants with automated video interview platforms. 

Automate personalised candidate communication with email automation tools. 

Leverage automated background screening and utilise technology to check candidates' backgrounds quickly for particular information.

Review and analyse your automated talent acquisition process continuously to identify improvement areas and fine-tune automation workflows.  

Talent Acquisition vs Recruiting
People in the hiring market use these two terms interchangeably. However, there is a distinct difference between talent acquisition and recruiting in terms of scope and approach. Here's a quick comparison. 
Talent Acquisition
Long-term focus on talent development 

A proactive approach to finding and hiring the right candidate for the open role. 

Concentrate on the strategic approach for hard-to-fill positions 

Often hiring & recruiting metrics include attrition and quality of hire 
Recruiting
Short-term focus 

Reactive approach and a subset of recruiting to source candidates to fill immediate staffing requirements. 

For high-volume hiring, usually for entry-level employees 

Metrics usually include time-to-hire and cost-per-hire 

Indeed, talent acquisition and recruiting play a crucial role in finding and hiring talented individuals. Both require hiring professionals to build strong relationships and network with top talent. 
However, talent acquisition requires a more holistic approach and future-oriented company goals. 
Talent Acquisition Software & HRIS
The TA solution is specially designed to simplify and manage the recruitment process, while Human Resource Information System (HRIS) is a comprehensive system built to manage all HR functions. 
So when the software integrates with HRIS, it can provide a streamlined data exchange and efficient talent acquisition process. 
Here's how you can integrate your talent acquisition system with HRIS. 
Identify your integration needs

Choose compatible TA software

Coordinate with the software vendor

Integration scope and mapping

Data synchronisation 

Configure system settings 

Test the integration 

Evaluate & improve
This way, by integrating the TA system with HRIS, the recruitment team can transfer data seamlessly, improve candidate experience and efficiency, streamline and set up compliance and better workforce planning, and enable data-driven decision-making. 
Role of AI in Talent Acquisition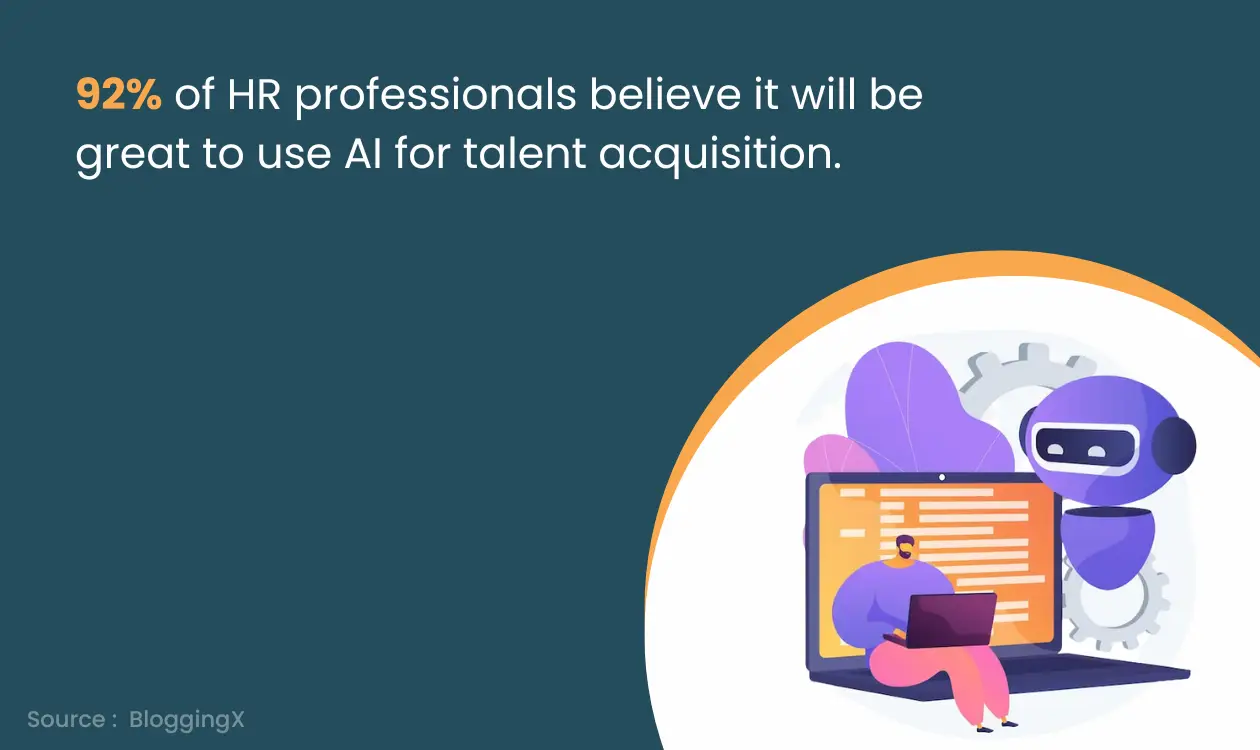 AI plays an indispensable role in increasing the efficiency of the talent acquisition process. 
AI algorithms have the capability to analyse huge amounts of applicant data, recognise patterns, and based on that make predictions. This way, AI improves the recruiters' productivity and efficiency. 
It is an imperative tool for hiring professionals to source suitable candidates effectively within the candidate database. 

Natural Language Processing (NLP) enables AI to interpret text-based information and improve automatic candidate and job matching. Also, it helps in job description optimisation. 
AI-powered assessment tools to screen candidates' skills efficiently and offer valuable insights to make hiring decisions.  
AI-based analytics tools help talent acquisition teams to analyse the performance of the talent acquisition process. 
Also, it mitigates bias in the hiring process and fosters diversity which is an essential element for job seekers while searching for a job. 
In addition, it is true that candidate experience is an important factor for every organisation, and AI technology improves overall candidate interaction and engagement. 
As a result, candidate experience also enhances, which ultimately boosts the employer brand. 
Finally, AI helps recruiters and talent acquisition professionals to optimise sourcing and recruitment strategies by offering valuable data analytics insights. 

Diversity, Equity & Inclusion (DEI) in Talent Acquisition


Indeed diversity, equity and inclusion are vital parameters in the talent acquisition process. It helps organisations to bring various ranges of perspectives that eventually lead to innovative and creative solutions. 
DEI will increase employee engagement, foster an inclusive environment and improve employee retention and satisfaction rate. 
Prioritising DEI helps an organisation to showcase a positive work environment and strong employer brand. 
As a result, 32% of job seekers choose not to apply for a job if the company lacks diversity in its workforce, according to research done by Glassdoor.  
Following are the ways in which Talent Acquisition Software helps in DEI strategy implementation. 
Unbiased assessment 
AI algorithms screen & parse resumes and candidate applications bias-freely.  
Diversity analytics
The analytics and reporting help to measure progress in DEI initiatives. 

Language and Tone Analysis
The job description parser tool analyse the job description and check inclusive language and tone, which helps to create diverse talent pipelines for growth. 
Promote blind hiring
The software anonymises candidate information and removes identifying information such as names and genders to increase fair hiring. 
Structured Interviews and Assessment
The standard evaluation format of structured interviews mitigate unconscious bias and promotes objective decision-making. 

Talent acquisition software helps in conducting structured interviews and increases transparency and accountability.
Future of Talent Acquisition  
The scope of the Talent Acquisition Tool is currently increasing. However, it will be higher with the development of artificial intelligence and machine learning. 
Communication will be more effective
Communication with candidates will improve and become more fluid via the use of a recruitment chatbot and conversational AI interface and eliminate the communication gap between recruiters and candidates. 
Assess talent more effectively
The information of the hired candidates during the application process can be utilised to train machine learning models and can be implemented to screen applicants more efficiently. 
Higher demand for mobile recruiting
AI can eliminate manual workflow and helps managers to make better hiring decisions. However, with the exponential usage of mobile devices, the need for mobile-friendly TA software will also increase. 

Real-time hiring analytics
The future landscape of talent acquisition will demand real-time insights to make the process more efficient and take better hiring decisions, and constantly enhance your recruitment strategies for higher growth. 
More diverse talent
Nowadays, diversity, equity, and inclusion are becoming essential parameters for organisations. Hence, in the future upgradation of the TA tool demands a feature to find and hire diverse candidates and also track the DE&I metrics in the candidate pipeline. 
Virtual and Augmented Reality in Talent Acquisition
According to a Statista survey report, In the AR & VR market, the number of users is expected to amount to 2,593.00m users by 2027.
The talent acquisition industry will not be an exception in the usage of VR/AR technology as it will offer an immersive experience to the candidates that will let them explore the work environment and gain realistic insights virtually about the organisation.

What are the Best Skills of a Talent Acquisition Specialist? 
A talent acquisition specialist is responsible for sourcing, attracting, nurturing, evaluating and hiring the most suitable candidates for an organisation. 
While conducting the talent acquisition process, they have to keep in mind the long-term goals of the organisation. 
To conduct a smooth talent acquisition process, TA specialists must have the following skills. 
Strong communication 

Human resource planning 

Workforce planning & management 

Amazing negotiation skills

Recruitment expertise

Relationship building

Analytical skills 

Strategic thinking

Cultural awareness

Continuous learning

Technology savvy

Talent Acquisition Analytics for Data-driven Hiring 
According to research, bad hires affect business via less productivity (37%), time taken to recruit and train another worker (32%) and compromised quality of work (31%). 
To avoid such issues, hiring teams must leverage talent recruitment analytics to make data-driven decisions, streamline the TA process and employ only suitable candidates. 
Here's how you can benefit from talent recruitment analytics and recognise areas for improvement. 
Identify what you want to achieve with talent analytics 

Determine the key performance indicators (KPIs)

Leverage Analytics and reporting feature 

Collect data insights 

locate areas which need improvisation 

Enhance analytical capabilities with a recruitment analytics dashboard 

Monitor sourcing & recruitment channels 

Measure diversity and inclusion

Keep an eye on your progress
By measuring key metrics such as time-to-hire, cost-per-hire, and quality of hire, the recruitment team can refine their talent acquisition strategy based on feedback and make it optimal over time. 

7 Best Practices of Talent Acquisition
The best way to conduct an effective talent acquisition process is to follow and embrace current trends and best practices. 
Here are seven best practices for talent acquisition you need to start practising. 
1. Define clear job requirements
Precisely determine what skills, qualifications, and experience are required to apply for the open position. The recruitment team can collaborate with hiring managers to create accurate job descriptions to attract more candidates. 
2. Develop a comprehensive talent acquisition strategy
Hiring managers must ensure the talent acquisition strategy aligns with the organisation's prime goals and objectives. 
Also, they need to check whether the recruitment plan outlines the sourcing techniques, selection parameters, recruitment channels, etc.  
3. Track your talent pool regularly
Constantly build strong relationships with potential talent and ask them if they are interested when the position is open in your organisation. 
Review your talent pool database when new vacancies are available to source suitable candidates faster. 
Maintain a talent pool to proactively interact and engage with applicants who may be a perfect fit for future positions.
4. Talent management
Indeed, managing talent effectively is crucial to talent acquisition. Hence, it is vital to provide new hires with opportunities to learn and improve by providing training and development programmes. 
Talent management practice also ensures that candidates have higher morale, which eventually leads to increased productivity and engagement. 


5. Use multiple sourcing channels
The TA team must advertise the open jobs on the top sources where they get suitable candidates faster. Utilise a multichannel sourcing strategy to identify quality candidates. 
Also, leverage the benefits of talent communities, employee referral programmes, and candidate databases to find suitable applicants. 
6. Implement succession planning
Sometimes, candidates are available within the organisation, but managers need to be made aware of this hidden talent. 
With internal hiring programs, such employees can showcase their exceptional skills. By training and preparing them for executive-level positions, the company can save the cost and effort of hiring someone new. 
Succession planning helps identify and acquire skilled employees within the company and ensures a smoother workflow, as the current employees already know the system and work culture. 
7. Constantly seek candidate feedback
The current talent acquisition market is indeed candidate-driven. Also, candidate feedback is essential to improve applicant experience and employer brand. 
Collective feedback helps organisations identify improvement areas, streamline the process, and ensure smoother TA workflow. 
So ask for an honest and unfiltered opinion of candidates about your hiring process to make it fine-tuned and more personal. 


Talent Acquisition Software Market Size 
The market of talent acquisition software is experiencing substantial growth due to skyrocketing demand for streamlined and efficient recruitment processes. Also, the current market is witnessing constant and rapid technological advancements. 
The Talent Acquisition Software market is segmented based on various factors, including: 
Deployment type

Organisation size

End-user industry 

Functionalities & features 

Geography
The market size will expand through advancements in AI and automation, analytics and machine learning capabilities which are integrated with talent acquisition software. 
Market expansions also depend on new vendors enter in the market and current vendors getting exposure to innovative advancements. 
The market size depends on industry-specific talent acquisition solutions as per the customised and unique needs of various sectors such as health care, IT and manufacturing. 
With recruitment technology development, the demand for cloud-based talent acquisition software will be exponential as it offers scalability, flexibility and cost-effectiveness. 

The main aspect of the competitive landscape of the talent acquisition software market includes the following: 
Established players 

Market consolidation

Global reach

Integration capabilities

Customer support and services

Pricing models 

Technological advancements
Top 5 Talent Acquisition Software to Invest in 2023
Here is the list of top talent acquisition platforms recruiters can use for different purposes. 
1. iSmartRecruit - Highly scalable & best overall
iSmartRecruit is AI-powered Talent Acquisition Software that automates manual recruitment tasks and saves 57% time-to-hire for talent acquisition teams and hiring managers. 
The software is specially designed for hiring managers, HRs, mass recruiters and staffing agencies to streamline the overall TA process, provide a positive candidate experience and establish a strong employer brand. 
What makes iSmartRecruit so unique? 
Simple and Easy-to-use Interface 

Automation & Customise Workflow 

Self-hosted Option

Powerful Candidate Search 
Pricing: Get the custom pricing quote as per the requirements of your organisation.  

2. JazzHR - Good for candidate tracking
JazzHR is specially designed to streamline applicant tracking and candidate management. The software offers cutting-edge features to enhance hiring and candidate management. 
Key features:
User-friendly interface

Easily integrate with your HR tools

Highly customisable workflows
Pricing: 
Hero plan - Intuitive Recruiting for Small Teams: $49/month

Plus plan - Limitless Hiring Software - $239/month

Pro plan - Streamline Every Stage - $359/month
3. Clear Company - Integrated talent management
The software mainly focused on integrated candidate management. It offers an all-in-one platform that helps HR, and hiring managers manage talent acquisition, performance tracking, onboarding and employee engagement. 
Key features:
Centralised data and reporting

End-to-End talent solutions

Seamless Workflows & Processes  
Pricing: Contact the sales team for more information related to pricing. 
4. SmartRecruiters - Good for collaborative hiring
The software enables hiring managers to conduct a team-based hiring process and involve every team member in conducting the workflow and hire suitable talent faster and more effectively. 
Key features:
Collaborative Evaluation 

Communication Tracking 

Mobile Collaboration
Pricing: Contact their sales team for price consultation. 
5. Beamery - Proactive candidate relationship management
Beamery aims to offer advanced features and tools to organisations to form positive relationships with potential talent. The proactive CRM tool enables companies to create candidate pipelines, engage with passive talent, and establish long-term relationships. 
Key features:
Talent CRM 

Talent Lifecycle Management 

Talent Analytics  
Pricing: Contact the sales team for more information related to pricing. 
11 Major Reasons Why Choose iSmartRecruit Talent Acquisition Software
iSmartRecruit brings every aspect of talent acquisition into a single solution. 
It is an innovative and easy-to-use solution specially designed for hiring professionals and recruitment agencies to streamline and manage talent acquisition workflow effortlessly. 
The following are the major reasons why you must sign up for iSmartrecruit's Talent Acquisition Solution.  
1. Powerful advanced data search options
This unique feature will check your whole database (resumes, application details, candidate's email communication history and recruiter's notes) to search for suitable candidates as per the requirement of open positions. 
2. Auto-pilot workflow
Are you tired of the inefficiency and time-consuming nature of manual workflow? 
Then this feature will be a life-saver as it will automate recruiting workflow from creating tasks based on the workflow update to sending automated emails and text messages to your candidates about any update on application status. 
3. AI-based job & candidate matching
This feature uses the power of artificial intelligence and suggests a suitable talent for the open job and also recommends the best matching job against the candidates.  
4. Tailor-made workflow as per hiring requirements
It will enable TA professionals like you to build customised recruiting workflows and track all the candidates' applications and the current status of each open job. So, it is a win-win situation both ways, right?
5. Sourcing to manage talent all in one place
With our talent acquisition platform, you can find the best candidates by promoting your jobs on various social media channels and job boards and also fetch candidates from referral campaigns. 
Also, serve the best candidate and clients' experience and strengthen and maintain positive relationships with them with Recruitment CRM tools. 
6. Integrations and mass emailing
With iSmartRecruit's 50+ integration platform, you can post jobs on free and premium job boards and various social media sites, communicate with candidates effectively and schedule meetings and interviews with your clients and candidates.  
Also, with our integration with two leading platforms (Twilio & Dialpad), you can strengthen your written communication with candidates by sending them emails or text SMS individually as well as in bulk and utilise the dmarc checker to ensure that your emails are not being intercepted by spambots. 
In addition, you can plan and organise your day-to-day recruitment activities with a calendar integration option. 
7. Accurate data analytics and reporting
With this feature, you can leverage the benefits of tracking crucial recruitment KPIs like Time to Hire, Cost per Hire, and Quality of Hires. 
It will help you identify bottlenecks of your and improve your hiring process and make data-driven hiring decisions. 
8. Seamless data migration
Are you not happy with the current system and want to replace your existing system with iSmartRecruit's easy-to-use and highly scalable system? 
No worries, we will help you to easily and effortlessly migrate your data from the previous system to iSmartRecruit without affecting any of your recruitment operations. 
9. Frequent product updates
We at iSmartRecruit thrive on continuous innovation and aim to offer creative solutions based on our client's requirements and current market trends. 
10. Highly customisable
Every organisation follow a different hiring workflow. With our customisation feature in the system, you can create custom workflow as per your organisation's requirements.  
11. Personalised onboarding
It is always difficult to adapt to a new system and learning on how to use it effectively. 
However, with our personalised user onboarding, live training sessions and one-on-one query-solving sessions help you transition to our system with ease.
Talent Acquisition Software - FAQs
1. How does talent acquisition software work?
Talent Acquisition System helps talent acquisition specialists to streamline and strengthen the recruitment process and develop robust talent pipelines through the following five steps. 
1. Advertise & Attract: Market your open jobs effectively and build a strong employer brand to attract a wide range of candidates. 
2. Engage & Nurture: Elevate your nurturing efforts by engaging with candidates on channels they love to use. 
3. Assess & Evaluate: Send online evaluation tests and automatically schedule interviews to check the candidates' skills. 
4. Capture & Onboard: Send out offers to candidates and secure a positive new hire experience while onboarding them. 
2. Who uses talent acquisition software?
Organisations of any size can utilise the Talent Acquisition Platform as hiring the right talent is more important for growth. 
In organisations, talent acquisition specialists, recruiters and corporate HRs implement talent acquisition systems for the following purpose. 
Compelling job posting on the company's career page 

Job posting on free and premium job boards to attract more talent

Manage employee referral program to source suitable applicants

Evaluate candidates with a pre-determined assessment 

Filter candidates with a skill-based matching tool

Check background reference

Effective communication and follow-ups with the candidates 

Streamline the overall hiring process 

Maintain positive relationships with clients and candidates 

Conduct a structured and bias-free hiring process 
3. What's the difference between talent acquisition and talent management?
Talent acquisition is a process of identifying and hiring skilled candidates who have the potential to evolve at your organisation. 
Whereas talent management is the next step once the candidate is hired. It contains training and developing the knowledge of new hires, keeping them engaged and satisfied by providing a healthy work environment. 
Eventually, prepare them to take on more challenging tasks and increases retention rate. 
4. How can I apply a talent acquisition strategy?
Focus on the company's long-term goals while planning a talent acquisition strategy. 
If your aim is to hire talent with fresh ideas and new perspectives, then create internship programs for college interns and entry-level employees. 
However, if your objective is to acquire diverse candidates, then implement a blind hiring approach. 
Nurturing positive relationships with candidates requires a lot of effort and time.  Also, the people you hire play a crucial role in the hiring process, so it is essential to participate in various networking events, career fairs and recruiting conferences and interact with job seekers. 
5. Why invest in talent acquisition software?
Talent acquisition specialists around the world do not merely use Talent Acquisition Software to streamline the hiring process and hire the right talent faster. 
They also implement the talent recruitment solution to alter the attitude towards the hiring process in their organisations. 
The software helps recruiting professionals shift their perspective from only filling job positions to more important things, such as evaluating career paths and building positive employer-employee relationships. 
Eventually, the company will be people-driven, and the person who gets hired is very likely to enjoy working at the firm. 
As a result, it saves time, money and effort, increases employee satisfaction rates, decreases turnover, and higher retention rate reduces the need to continuously hire and train new people. 
Hence, investing talent acquisition system is imperative to implement to get higher ROI. 
Happy Acquiring Top Talent!!
.
.
.
Want help with conducting your talent acquisition tasks efficiently? If so, then click the below image and book a demo. 
See how our highly scalable Talent Acquisition Software can help you streamline your hiring process from sourcing the candidates to hiring the most suitable talent faster and more effectively. 

Join Our Award-Winning AI Recruitment Software
Demos are a great, fast way to learn about iSmartRecruit.
Connect with us now to learn more!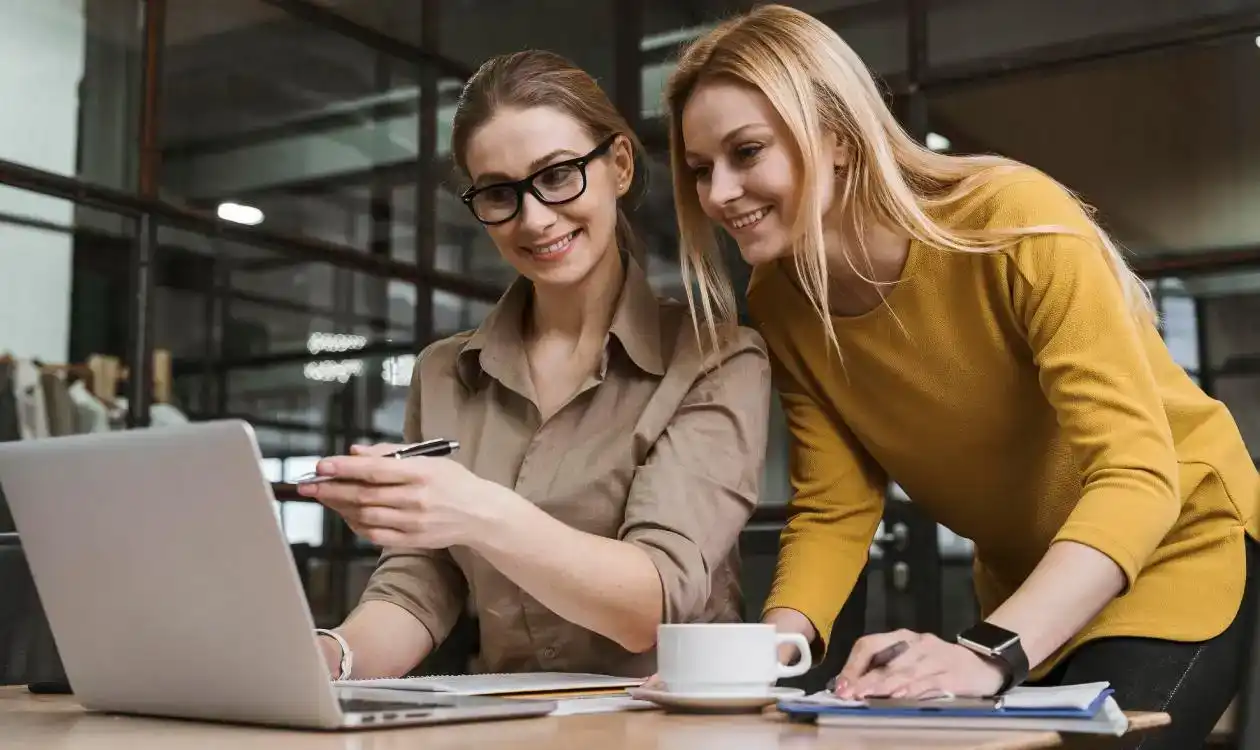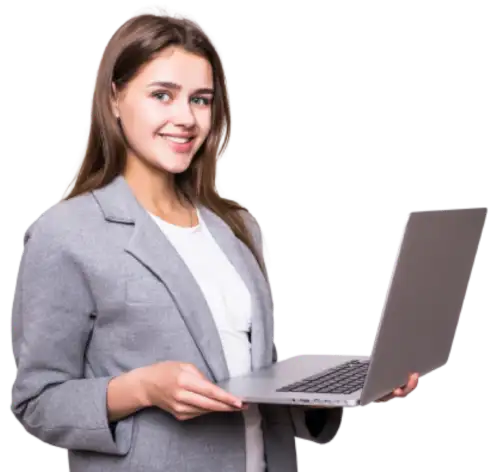 I hope you enjoy reading this blog post.
If you want our team to automate your recruitment process, just book a live demo.