Do you ever think about the onboarding process? Why does an organization need onboarding software? Or many more questions concerning the onboarding, then you are on the right page. Check out the list of top 11 employees onboarding software.
Onboarding HR Process
Recruiting is not only about sourcing candidates, interviewing, and selecting them. Onboarding is an essential part of the recruiting process. 
Onboarding is a bit complex activity as all companies have their own way to onboard the new candidates, yet we have a big advantage having some great software to onboard your candidates in your organization very smoothly.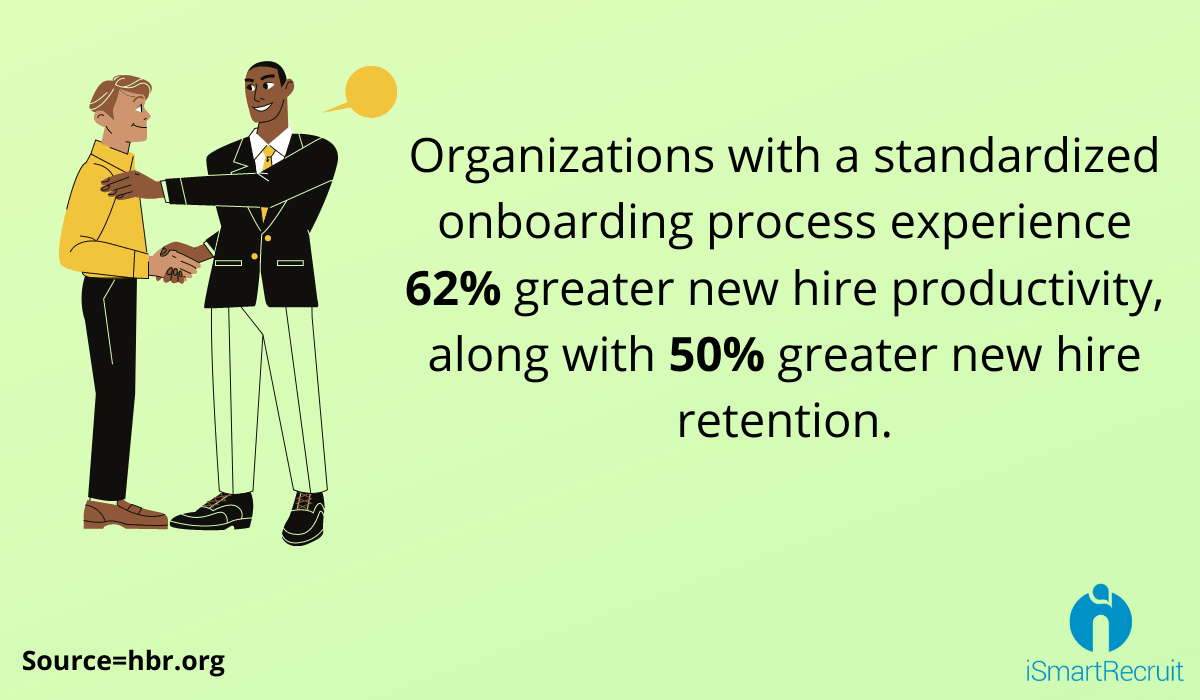 Businesses use the best onboarding software because the onboarding is an interconnected hr process, with many aspects. Like the best onboarding process, provide a good hire experience to new employees.  That also reduces the turnover rate, creates a strong relationship with employees, and amplifies the retention rate.
Also, by adopting the best onboarding software, employers can save their maximum time and cost with the same effectiveness. 
69 per cent of employers admitted onboarding is a time-consuming process. Consequently, we are here with a list of the best onboarding software that employers can use to save time.
What is Onboarding Software?
Onboarding software is an application developed with the purpose to facilitate the process of onboarding of new hires. Hiring a new employee is a continuous process for every organization, while adopting an onboarding approach, again and again, is time-consuming.
Onboarding software makes the whole process of onboarding easier and smoother, makes the communication straightforward with the new hires, and also tracks the progress of new employees. Help the human resource team to maintain records and performance.




3 Reasons why every Organization needs Onboarding Software?
Onboarding software can be used by the organization to demonstrate their values, mission and also help the company in smooth hiring. So, here are some reasons why every organization should use the employee onboarding software for the onboarding hr process.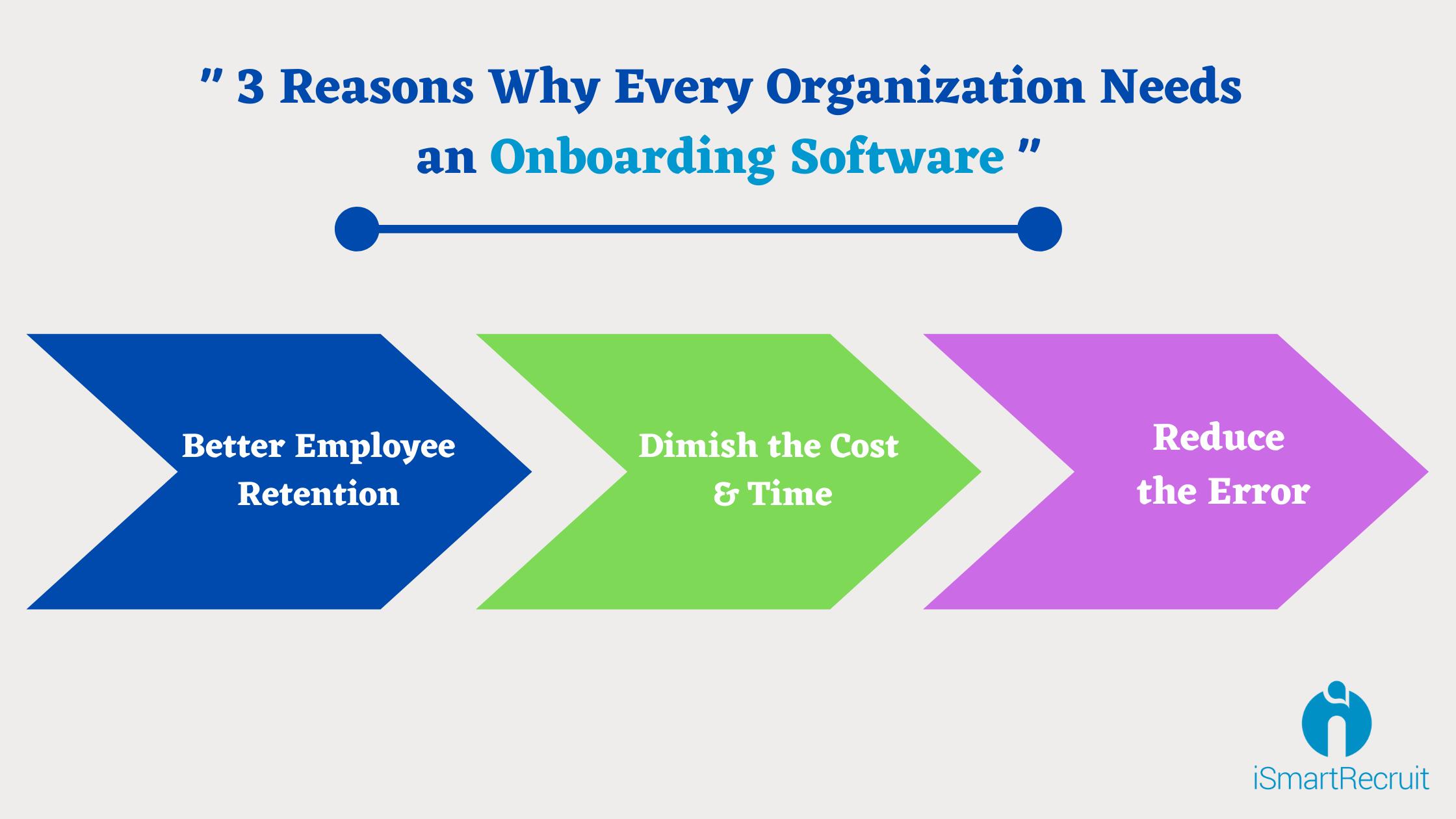 1. Better employee retention
It has proven that a better onboarding hr process improves the rate of employee retention by 82 per cent. Hence, being a reason, the much you worried about the smoother and effective onboarding process for holding the employee for a long period, the less the company will be worried in the future.
Through an automation process, onboarding companies are able to serve the best experience to new hires and build positiveness and trust among the employees. Therefore, the retention rate will increase.
2. Diminish the cost and time
Every company wants to hire this line. By adopting onboarding tools, companies are able to eliminate the caseless process that is done with a piece of paper. Without implementing the onboarding software, the whole process becomes expensive for the company; they have to manage the bundle of the papers. But with onboarding software companies can save their money and plenty of time. 
3. Reduce the error
It is never a dilemma that machines work more accurately compared to humans. When you adopt an onboarding tool for managing the overall process you are storing, merging, and retrieving data from the machine, which will help you to reduce the mistakes or errors. Thus, automated workflow brings more accuracy to the process.
Here is the 11 Best Employee Onboarding Software for 2021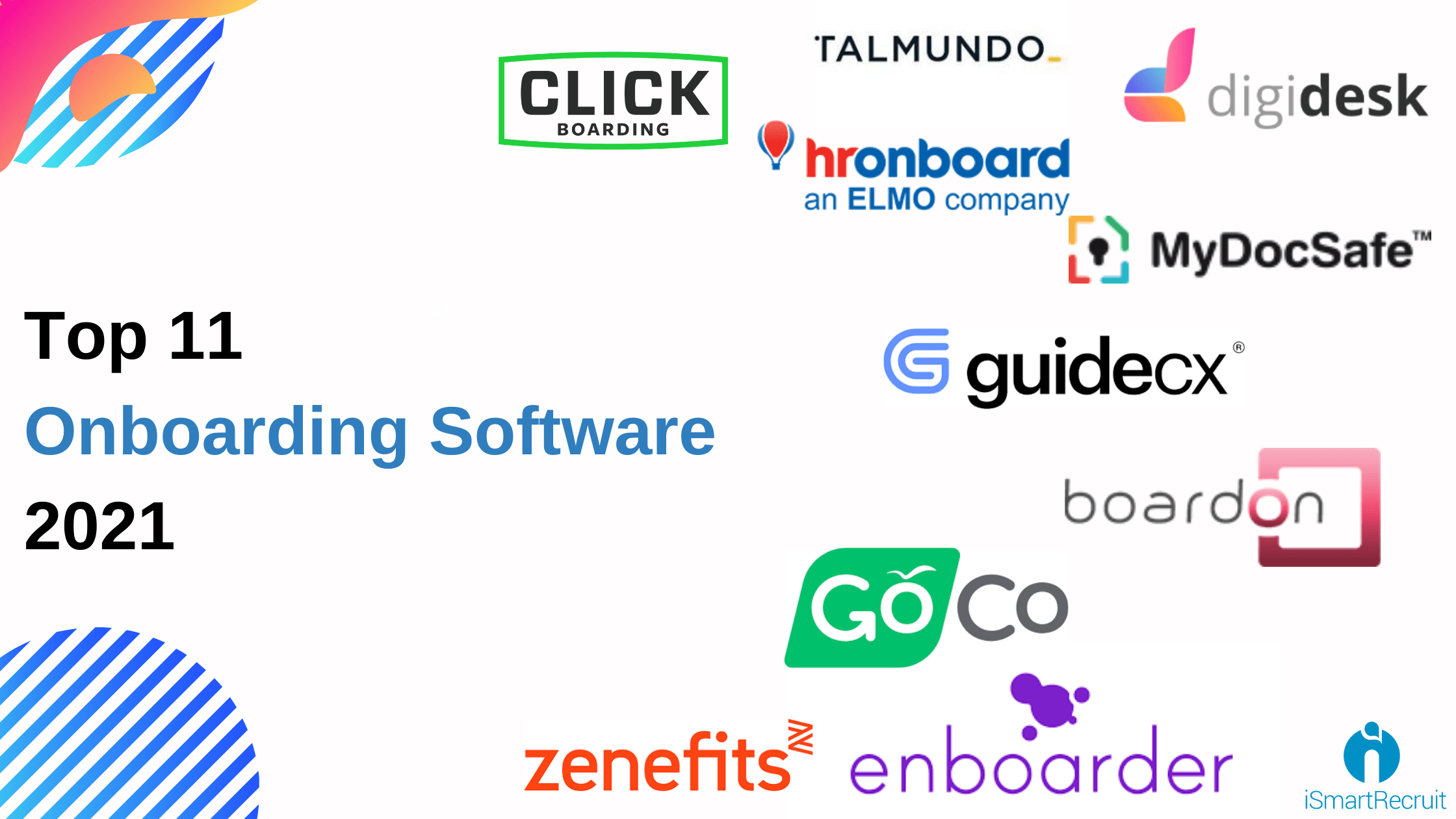 Digidesk provides an electronic document form management platform designed to eliminate a great candidate experience with onboard services. It is the onboarding software that standardizes the entire process, including pre-onboarding, engagement, and joining stages.
There are 1, 000, 000+ done onboarding services. The special feature is view & edit any devices, any user, any time 24 * 7. They provide hassle-free onboarding to the employees.
Founded: 1998
Cost: Paid
They have onboard tools for workers to help you build outstanding workers for new startups, employees, and leavers. It is one of the best onboarding software. They streamline employee onboarding's key in a way that's with the team.
Hronboard makes the interactive platform by binding all the tasks in one place. They also provide effective support via live chat, email, and phone. Hronboard is considered the best solution for managing smooth transitions from re-contracting, managing bulk contracts during peak seasonal re-hiring, policy updates, or mergers.
It is the combination of onboarding software and human resource. Almost every needed feature of onboarding software is present in Hronboard that features are document management, task management, electronic signature, electronic forum, a self-service portal, job description management, and many more.
Founded: 2013
Cost: Paid
This is the world's first experience-driven onboarding software and platform. The platform provides engagement to determine the best support with services quickly. They provide support in three ways 24*7 live support, online support, and business hours. Enboarder, the onboarding software offers features such as benchmarking, goal management, performance management, and feedback management.
Enboarder is a software company that aims to create engaging onboard experiences for employers. Moreover, this employee onboarding software provides a free demo option to all the visitors. Also, they provide training via documentation, live online, in person, and webinar.
Founded: 2015
Cost: Paid and Free
Boardon lets you offer a perfect branded onboarding or pre-boarding experience to newcomers. They have a facility to send an invitation via mail or text message immediately after induction, and the newcomer can use it for presentation immediately on their mobile phone. They take more than a minute for the manager, recruitment officer, or HR.
Boardon the onboarding software gives the training to the user via documentation and webinar. And offer only online support. The software is made up of many features, namely, task management, a self-service portal, an employment handbook, document management, etc.
Founded: 2017
Cost: Paid and Free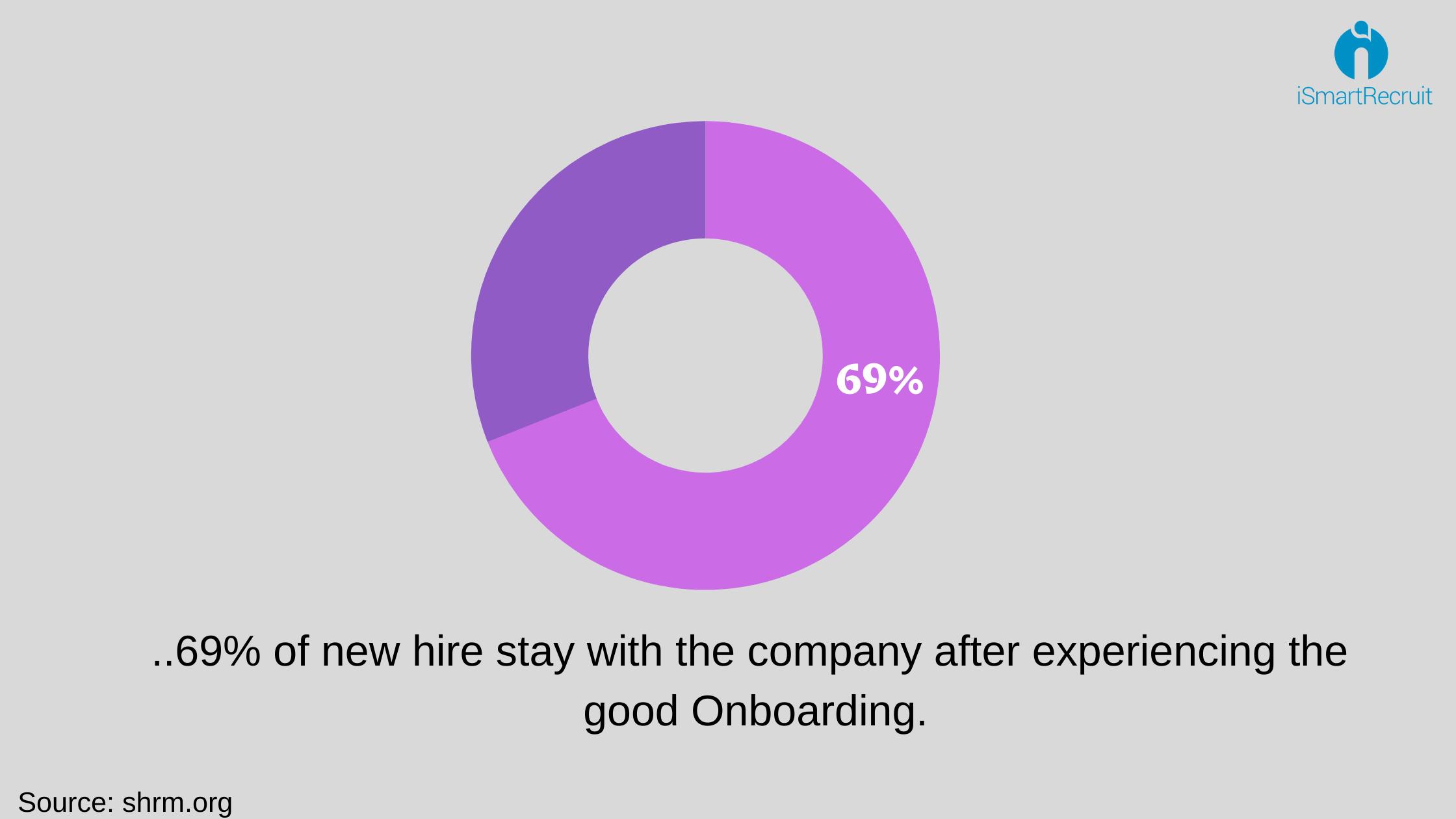 GuideCX provides Client onboarding tools built to help companies set the process to launch their products & services. They fill all the company's required engagement during the client on-boarding process.
GuideCX onboarding software is a combination of project management and onboarding tasks. And, offers various onboarding features like document management, Orientation Workflow Management, Training Management, Electronic Forms, etc. Provide online and business support.  They give training in different ways live online, documentation, and webinar.
Founded: 2017
Cost: Paid only
It's a secure client & employee onboarding platform for all sizes of business. They empower companies to design, and onboarding and hiring processes with secure e-forms. Also, you can get more integration with MyDocSafe that will improve the efficiency of the process.
Its main features are about GDPR compliance, digital signature, and accounting practice management. They provide only online support; also, you are able to get a free demo. MyDocSafe provides live online, webinars, and documentation training.
Founded: 2013
Cost: Paid and Free
Click Boarding is a modern onboarding platform with digital process workflow into smooth, flexible solutions. They built on security services. Click Boarding is an onboarding solution designed to help HR onboard new hires.
Joining the new team, learning, and adopting the new things is not less than a challenge, but Click Boarding makes it simple. Furthermore, create a successful onboarding. 
Click Boarding is made with various onboarding features such as task management, job description management, e-signature, electronic forum, employee handbook, Orientation Workflow Management, etc. This onboarding software has all the required features. Provide in-person, online, and documentation training. And offer support service only during business hours.
Founded: 2013
Cost: Paid
EmployStream provides the best forum for on-boarding and employee training in the human resources industry. They provide a mobile-first platform making quality, hiring easy candidates for everyone involved.
One of the best onboarding software EmployeStream is Cleveland-based software, serving the maximum automate features that are required to make the onboarding process easier and smoother.
They have onboarding features like an employee handbook, task management, e-signature, electronic forum, document management, a self-service portal, etc. You can only deploy the software on Saas, web-based, and cloud. They also give training in three ways: live online, in-person, and documentation. But, only provide the business hour support facility. At last, you are able to take a free demo.
Founded: 2014
Cost: Paid and Free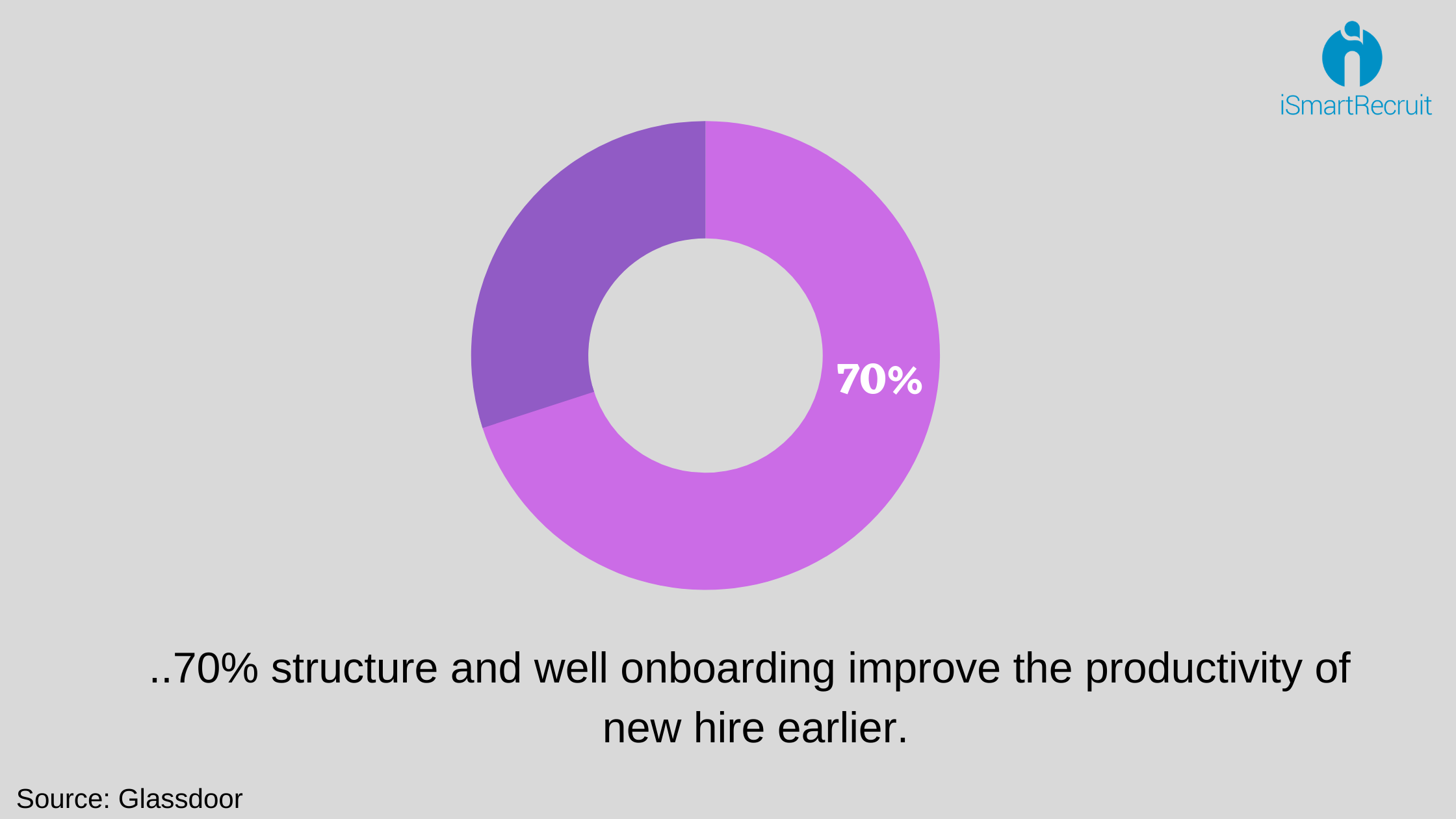 Zenefits has all the HR tools that make managing your business fast & easy, from onboarding and much more. It provides the best benefit to their employees.
They provide employee onboarding without all paperwork, which makes the work of the employer less complicated. They stated that their customers are able to complete the process of new hire within 10 minutes, that's amazing.
Apart from onboarding software, ZENEFITS other functionalities too like attendance tracking, benefits administration, compliance, human resource, payroll, and time clock. Let talk about the features that users will find in the onboarding part and that are document management, task management, electronic forum, job description management, etc.
Provide training through documentation and webinar. Beside it, this onboarding software offers support service during business hours and online
Founded: 2013
Cost: Paid and Free
For the 21st century, this tool is great. Talmundo adds a splash of fun to onboard processes with a special "quiz making" feature. Talmundo provides efficient onboarding procedures, which lets you develop corporate content before entering the business.
This mobile-friendly onboarding software will help employers to reduce the cost per hire and increase the productivity of the new hire within a little time.
They provide a variety of features, including document management, task management, employee handbook, a self-service portal, job description management, training management, etc. And train the user in all ways in-person, webinar, live online, and documentation: business hours and online, the type of support they offer.
Founded: 2012
Cost: Paid and Free
The main focus of GoCo is to make business operation easy, onboard new employees send & collect documents & including offboarding. They deliver a user experience that has operational value and help small and mid-sized business industries.
GoCo, the onboarding software also plays various roles that include human resource and administration benefits. Here are some features: task management, document management, a self-service portal, electronic signature, employee handbook, orientation workflow management, and electric forum.     
GoCo the onboarding software provides training to the user in a two-way in-person and live online. Business hours and online are the types of support services they offer.
Founded: 2015
Cost: Paid
Final Lines for the Best Onboarding Software
So these all are the best onboarding software world-wide to make your candidates even better. You can manage confidential documents of your candidates and ask them to do everything online - paperless. If you want to choose the onboarding software, first examine all their features. Onboarding software always has some common features that make the software facilitated onboarding software.
As this is in-trend to do everything digitally, you can definitely try some onboarding options to improve your internal processes too!