Unlocking Excellence: How HitContract Elevated Hiring Quality by 38%.
How HitContract Elevated Hiring Quality by 38%.

Attracting the candidate through job advertisements is an initial stage of the recruitment process. So, want to create appealing job ads on different UK job boards? Then must read this blog to know the best UK job boards.
The job boards act as a bridge that connects job seekers, staffing & recruiting firms, recruiters and hr professionals where the good recruiters and hr professionals publish the open jobs as per the business needs to the various job boards to maximize their reach.
What are Job Boards?
A job board is also known as a job site, job website, job portal and employment website. This website works for both employers and candidates. For employers, it is a job advertising and talent-attracting site. While, for candidates, it is a job search engine, where they can find a job and apply for the position.

What is the Different Range of Job Boards?
The meaning of all job boards might be identical, but some of their features are distinct from one and other. And, one of those is range. The range is the area that the site covers for advertising and attracting the candidates.
There are three types range of job boards: Local, National and Multinational.

Local:- Local job boards only cover the area within a city or states. Or we can see this type of job boards have a minimum range of area compared to the other job boards.

National:- These type of job boards allow employees to reach their job within the country boundaries. 

Multi-counties:- These job boards have a wide range of areas for job posting and candidate attracting. They permit employers to reach a job advertisement in more than one country.
Best UK Job Boards
The job boards are a great place to provide an excellent opportunity for job seekers. There are various popular job boards are available in the UK so take a look at the below popular job boards:
Indeed is one of the most renowned job boards which launched in 2004. This employment site is available in 55+ countries and 28 languages. You can find any of the jobs, no matter where the job was posted. 
It represents a 15%+ market share among the job boards. Moreover, it is one of the popular UK job boards. Indeed collect the job listing from thousands of websites, including job boards, staffing firms, and company career pages.
Founded:- 2004.
Posting Options:- Free and Paid.



Glassdoor launched the company rating site in June 2007. This employment website is beyond the job boards; here, they also showcase various information associated with the companies. Here you can check the reviews and ratings given by the employees to their firm where you can check the salary of the employees as well.
Thus, The Glassdoor job board empowers candidates to take a look at various aspects of the company like a review, salaries, interview questions and many more. And then search and apply for the job.
Founded:- 2007.
Posting Options:- Free and Paid.
Totaljobs is one of the most utilizable UK job boards, which was founded in the year 1999. This employment site has become the UK's largest online recruitment business. They have 20+ years of experience in serving the best talent in the recruitment industry.

Totaljobs helps millions of job seekers to search for jobs. It is one of the UK's leading job boards which helps job seekers to meet their dream job. Presently, Totaljobs carry 280,00 live job advertisements and attract 6 million of job seekers monthly. Thousands of small region recruitment companies and staffing agencies use their service to recruit the top talent.
Founded:- 1999.
Posting Options:- Paid.
It has a large database where you search locations, organizations, and sectors to get the most relevant results. Featuring vacancies from over 24,000+ recruiters and employers in the public and private sectors.

Reed.co.uk was the first online employment site in the UK. It's launched version contains certain job listings and functions as a brochure—the new site version launched in 2000 with 42000 open positions. Currently, Reed shares the largest web traffic in the UK recruitment sites.

In the year 2017, the aggregate of visitors was 199 million. And, in 2019, it hosted approximately  250,000 open jobs daily.  

Founded:- 1995.
Posting Options:- Paid.
Monster is a global employment site, which is possessed by Monster Worldwide, Inc. It is a global pioneer in efficiently linking people to work positions. At over 5 million UK website users a month and thousands of positions from entry-level to management positions, it's certainly worth waiting on your job search trip.
Apart from providing the list of vacancies to the candidates, it also confers advice to them. For advice, they have CV tips, interview tips and salary calculating sections.
Founded:- January 1994.
Posting Options:- Paid.
Jora UK is a job search site around the UK that has 5 million-plus jobs currently. Like modern work boards, people can browse for thousands of career openings, all from a variety of work platforms around the UK.

Jora collects aggregate jobs from varying sources like career sites, recruitment industry, industry association and tradition job boards. Jora is operated in 36 countries.

Founded:- 2012.
Posting Options:- Free.
DevITjobs is a fresh player on the job market and currently offers free job postings. "The UK's first IT job board built with Software Engineers in mind", as they call it, is focused on transparency: companies are required to include salary ranges as well as full tech methodology. Job seekers can filter benefits, remote jobs and even jobs with visa sponsorship for candidates outside Europe. While Software Engineers are the main audience, DevITjobs is a place for everyone working in the IT industry: Data Engineers, System Admins, Product Managers, UX/UI Designers and more.

Founded:- 2020.
Posting Options:- Free.
Remotewokr is a pioneering platform that illuminates the path to remote job opportunities across the UK. Established in 2023, it has swiftly become the focal point for job seekers seeking the freedom and flexibility of remote work.
With years of experience, Remotewokr excels in connecting talent with opportunities, carving out meaningful careers. Boasting over 5000 published jobs, this platform provides a diverse array of options for job seekers to shape their remote careers.
Furthermore, Remotewokr extends its influence beyond the virtual realm by partnering with small regional recruitment firms and staffing agencies, facilitating connections with top-tier remote talent.
Founded: 2023.
Posting Options: Free and Paid.
With JOB TODAY, you will check for positions and get updates for work in the grocery, hospitality, and service sectors. Find a job easily and develop your career with one click.

Job Today establishes the communication path between the employer and job seeker. And, that is one of the rare features of job boards. In November 2018, they crossed 100 million job applications on their website. Job Today gives power to both the parties to connect to address mutual employment-related needs.
Found:- 2015.
Posting Options:- Paid.
UKStaffSearch is a modern UK platform that provides a virtually unique user experience and job advertising is fast, simple, and free. The platform includes all sectors and backgrounds and offers applicants on the basis of the requirements you have set.

Found:- 2008.
Posting options:- Free.
CV-Library is one of the biggest UK job sites, trusted by over 12,000 employers advertising over 220,000 vacancies across the UK. This job board is used by a wide variety of companies, including Corporates, Recruitment Agencies and Small & Medium Businesses. 4.2 million active users search CV-Library each month to help find their next job.
When candidates apply to jobs on CV-Library they can also upload their CV to be discovered by other potential employers. Using this database recruiters can search through CV-Library's 17.2 million CVs to help find their next hire. CV-Library continues to grow its jobseeker audience by being the leader in jobseeker advice, featuring guides on how to perfect interview techniques and even a free CV Builder allowing users to create the perfect CV in minutes.
Founded:- 2000.
Posting Options:- Paid.
"GrabJobs is an impressive, mobile-first job search platform that helps employers automate candidate sourcing, screening, and interviewing.
This site is currently used by over 10 million job seekers from all over the world, including those searching for employment in the UK. More than 20,000 different companies post job ads on GrabJobs, too, so there are tons of options for people looking for work in the UK to choose from.
GrabJobs is a unique job site because it automatically generates profiles for job seekers. In other words, you don't have to worry about typing in all your personal and professional details across multiple job sites. GrabJobs does the heavy lifting for you and even offers an automated chatbot to help you apply for new jobs in less than one minute.
For those who need help beefing up their resumes or sharpening their interviewing skills, GrabJobs also provides lots of useful tools. The Career Resources section is full of guides to help you put your best foot forward and increase your chances of getting hired.
Founded:- 2016
Posting Options:- Free (Trial Period) & Paid

Final Thought about Best UK Job Boards
So these were some awesome sites to find your best future jobs in the United Kingdom. You can use free job portals as well as paid job boards according to your requirements or even create your own online job board. These job portals are helping candidates get jobs with just a click. So candidates can find suitable jobs as soon as possible.
Join Our Award-Winning AI Recruitment Software
Demos are a great, fast way to learn about iSmartRecruit.
Connect with us now to learn more!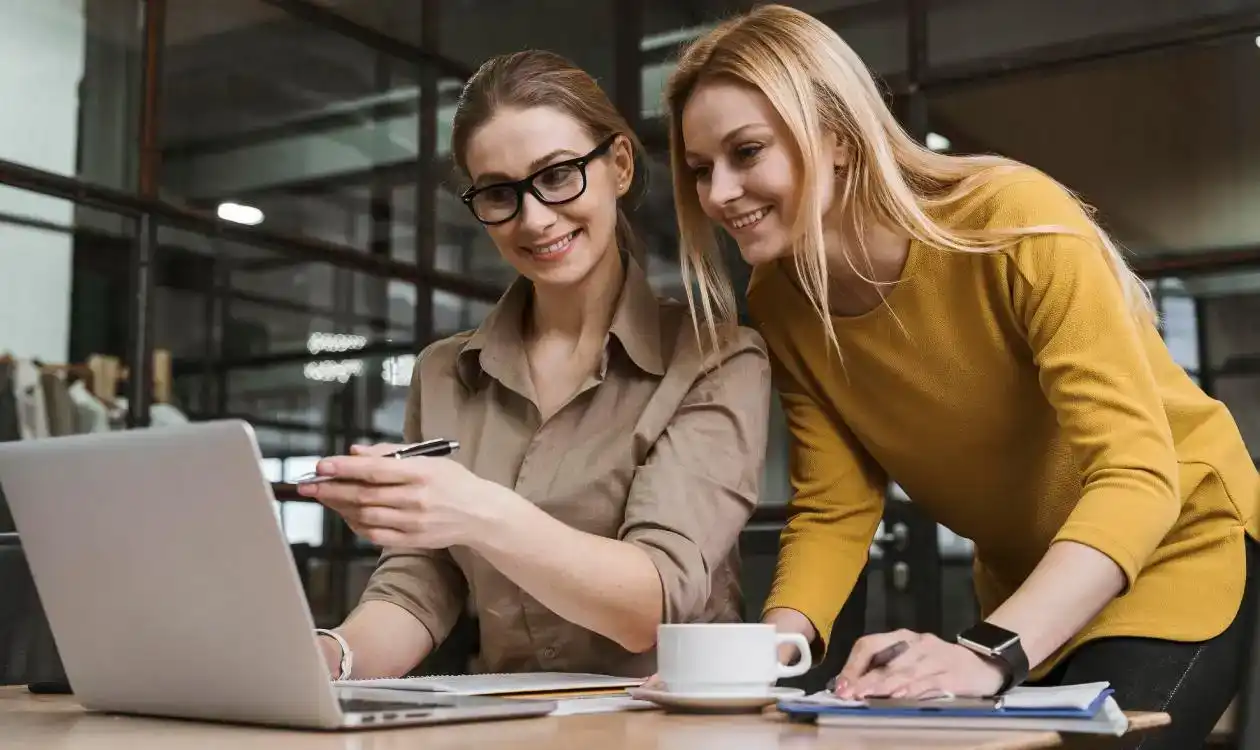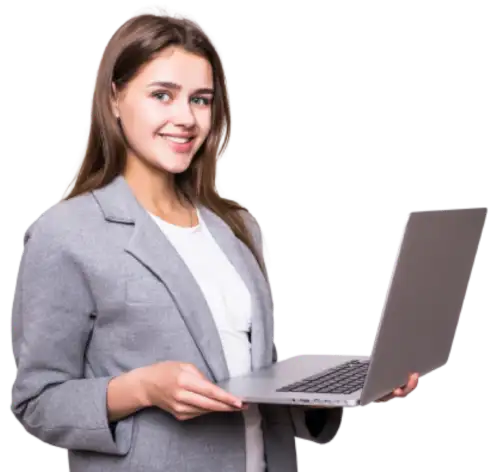 I hope you enjoy reading this blog post.
If you want our team to automate your recruitment process, just book a live demo.