Unlocking Excellence: How HitContract Elevated Hiring Quality by 38%.
How HitContract Elevated Hiring Quality by 38%.

The "hybrid work" model is now a new way of continuing global business. Top technology companies, including Google, Facebook and Twitter, have implemented strategies to transition from the total remote work arrangement, during the peak of COVID-19, to a more permanent hybrid working arrangement.
Companies have seen similar or higher productivity levels through remote work arrangements. The industry adopted the practice for the past couple of years, and 2023 will be about embracing change as the "new normal". Many organizations realized that the transition to hybrid work is inescapable. Simply put, hybrid work is a flexible model in which employees can work both onsite and offsite. This arrangement can be made on an employment basis between the employer and the employee. The hybrid work model enhances productivity as well as promotes efficient work-life balance.
A recent survey by Accenture found that "83% of employees prefer hybrid work models". While this transition takes place in the global business world, the companies have significant opportunities to innovate and fill the gaps in technology for managing hybrid work.

Hybrid Work Model
Basically, companies with a hybrid workforce work with in-house staff working from the office and with remote team members working from home or anywhere else. Employees are considered equally productive, whether they work from home or from the office. And while the hybrid model offers many benefits, you need to be careful - do not treat remote employees differently or discriminate against them.    
Hybrid Model Trends
Even though we have had remote work in the pre-pandemic days, the demand for remote work has risen tremendously during the COVID crisis. It has compelled more companies to offer hybrid work options, and the same trend is expected to continue in 2023. The hybrid work model necessitated meeting some requirements to make arrangements feasible technically, morally and legally.
A new policy on employee regulation was set to help comply with the privacy of employees in order to maintain a healthy level of trust. The regulations also enforced companies to implement more restrictive standards while using productivity tracking software for hybrid and remote workforce.

Industry demand for AI-driven employee monitoring using cloud-based automation is on the rise. This development ensures the gathering of employee surveillance data. Apart from biometric identification, technology can gather real-time data and is smart enough to capture employee symptoms and warn of potential health risks. More and more companies are focusing on employee well-being and retaining talent.
Hybrid working opens up flexible working options contributing to improved productivity that leads to the most lucrative perks.
Challenges in Hybrid Work
There are clear benefits of the hybrid solution, such as extending (perhaps, for good) the reach of an organization's potential talent pool. But there are also quickly emerging challenges, particularly since this is new territory for many IT managers and employees. Now is a good time to consider the pros and cons as technology leaders determine the best long-term direction and strategies for their IT teams.
Hybrid solutions have obvious advantages, such as increasing access to the organization's potential talent. However, there are also challenges facing management, especially IT leaders. Employers are keen to come up with a counter-strategy to cope with the effects of the hybrid work environment. Some of the key challenges include cost, connectivity, adaptability, surveillance, and trust.
Potential incremental costs
Infrastructure cost is likely to be added to support office and domestic workers, depending on your organizational characteristics. Adherence to high-speed internet requirements and smart devices may incur additional operational costs.
Maintaining organizational flexibility
Companies need to strike a balance between modern working methods and organizational agility by shifting to hybrid work and managing remote employees. The understanding of the employees needs to be aligned with hybrid work ethics and responsibility.
Continual communication
Clear communication is a must-have channel for a hybrid environment, promoting any program. In addition to standard communications, text, email, messengers, etc., system-generated notifications and instructions help keep recipients tied to managers. Managers must ensure that their communication is actually received, understood and accepted by everyone.
Training on-boarders
New joiners need to make a continuous transition from a remote work phase to a hybrid mode; HR needs to redefine the training program of the organization. Engaging them and assimilating the organizational culture is a promising challenge to the company.
Cultural Shift
Another important consideration related to HR work is company culture. The model is traditionally based on face-to-face interactions
Technology
Thanks to technology, organizations have myriad options such as webcams, connectivity, virtual meeting rooms, collaborative tools and all-in-one equipment to keep work transparent. New technology-driven automation is growing in terms of employee monitoring solutions with cloud-based systems and SaaS (service as software) models. Also, for large companies, a new trend involves the gradual shift to intelligent monitoring software that uses machine learning (ML) and artificial intelligence (AI) for reporting.
Hybrid work design needs to consider the needs of all components - leadership, customers and staff. Turning to hybrid work affects customer interaction, so it is beneficial to design your hybrid work model and your future customer experience. Leading CX programs can engage customers through the most convenient channels, be it phone, email, SMS, virtual assistant, web chat, social media or in person.
It is clear from these trends that work from home employee monitoring software will be important for managing remote work and staying competitive in the future. Of course, it is the employer's responsibility to keep the remote working model running and connected by providing enough information to employees. Choosing the right technology channel is also important with regard to employee monitoring measures.

Key Factors in deciding the Right Tech Solution
To benefit from a hybrid workforce, organizations need to make sure they have the right technology to streamline the workflow process and increase productivity in their team. The types of technical measures chosen to adapt to the new general workforce model have a major impact on our ability to perform at our best.
From an employer's point of view, the proper technology can enhance your ability to manage remote teams, track their progress, and facilitate thoughtful collaboration, among other benefits.
From an employee perspective, collaboration, performance improvement, and connectivity will all occur more naturally with tools that allow for seamless integration of in-house and remote employees. When your remote employees feel left out or the employees in the office feel left behind, the productivity of the whole organization will be affected.
These tools can help prevent the formation of clusters for those who work more often in the office, especially those who work remotely. By promoting clear, consistent communication between in-house and remote employees, this technology will help everyone feel part of a team.  Also, going to remote work, and knowing how teams work is the key to business success. So, the goal is to create transparency and respect employee privacy while ensuring productivity.
The following checkpoints can help you get the most out of the technology solutions you choose - 
Performance management - Employees are being briefed on how they are performing and where they can improve.

Employee monitoring – The way to have a virtual channel to know the whereabouts of employees in terms of attendance, work problems and health is an important factor in determining the technical solution.

Tracking Tool - Help employees and their managers evaluate the progress of their objectives as well as the objectives and key outcomes.

Data Security - Protecting sensitive information is a part of security measures for every organization. Your solution should protect unauthorized access in remote environments security measures.   

Connecting with employees – Ability to virtually connect with remote employees, report video calls, and collaborate with teams with software that helps administrators create, schedule, manage, and share.

Feedback System - Software that allows real-time feedback helps managers progress productively without waiting.
Employers who adopt a hybrid workforce model also need to consider what technology solutions will work best for employees working in a hybrid system.
Requirements to fill the efficiency gap
Companies need to implement modern employee monitoring measures to keep track of remote employees and manage hybrid employees. The right combination of secure remote-access technology that maintains maximum uptime is one of the basic requirements for continuity in today's business.
While bridging the gap between on-premises and remote, companies need to invest in technologies that promise healthy virtual interaction. This requires providing employees with compatible devices such as laptops and remote workstations, sustainable IT infrastructure and digital space, such as cloud technology that allows employees to navigate seamlessly. Online sharing platforms, such as JIRA, Mural, Trello, etc., should be prioritized to enhance remote collaboration while video technology can improve meeting mobility between the office and home to help IT professionals solve problems.
Finally, to maximize benefits and reduce the challenges of hybrid work, it is important to develop a technological solution that prioritizes responsibility, employee welfare, and meaningful work management.
Select Right Work Tech in Hybrid Work
Make the right choice of the best technology solutions that can meet the most important needs of your organization today. Implement them soon to strengthen commitment, communication and personal development.
Join Our Award-Winning AI Recruitment Software
Demos are a great, fast way to learn about iSmartRecruit.
Connect with us now to learn more!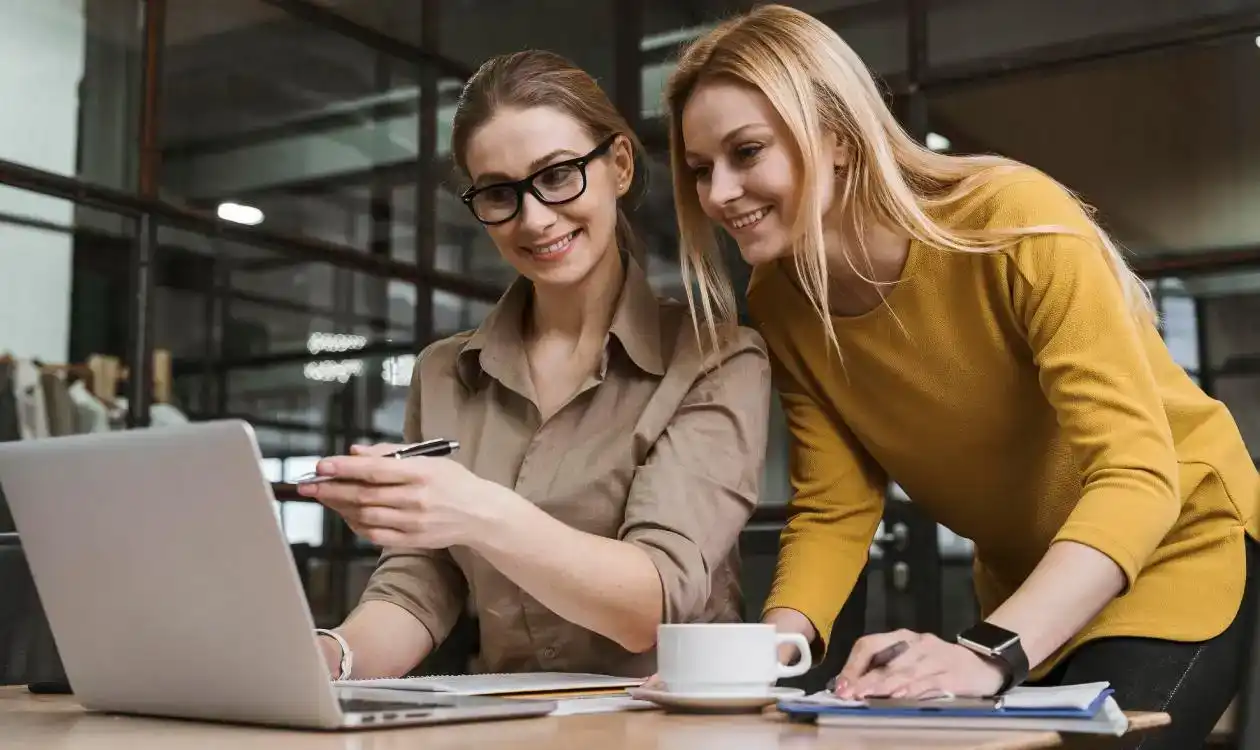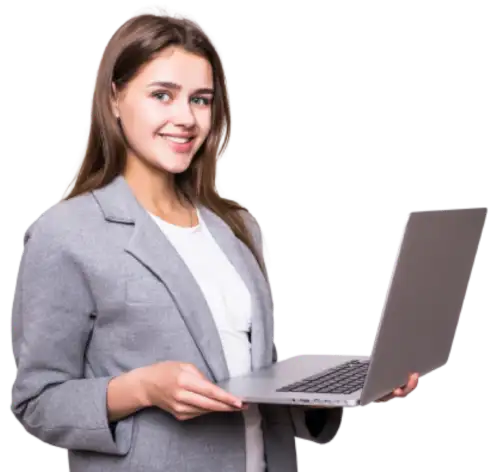 I hope you enjoy reading this blog post.
If you want our team to automate your recruitment process, just book a live demo.