Unlocking Excellence: How HitContract Elevated Hiring Quality by 38%.
How HitContract Elevated Hiring Quality by 38%.

A video interview is a job interview that is operated by utilizing video innovation as its basic means of communication and this is a quick-rising field in the scene of hiring today. Video interview software is a kind of software that enables interviewers to be chatting with candidates through video chat.
Some video interviews are going to be live, meaning that you simply might join a video conference from a link that the employer shares with you. Otherwise, you would receive a call via Skype, Google Hangouts, or another video conference provider. Once connected, you'll be ready to see and speak with an interviewer on the opposite end.
If you're employing a personal Skype or Google account, confirm that you simply have a knowledgeable username and check your privacy settings. If you've got any concerns about whether your username is professional enough, you'll want to line up a replacement account for your video interviews just in case.
There are times when an employer may use pre-recorded video interviews by using Video Interview Software. During this format, the employer will offer you instructions on the way to join the interview. rather than being connected with an individual, you'll be prompted to answer interview questions that are pre-recorded or appear in writing on the screen. You'll record your answer to every question and therefore the employer will review the recording later. there's often a deadline for your answers, and you'll tend quite one chance to record each answer.
The pre-recorded format might not go well with some people. Attempt to imagine that you simply are having a live conversation. Your preparation for the interview is going to be especially useful during this setting—be sure you've got your answers at the ready.
Whether your video interview is live or pre-recorded, confirm to see that you've closed other applications or windows on your computer that might interrupt the conversation or slow the web speed. Set your phone to silent before you start the conference.
All the conversations can be recorded easily by the interviewer for additional appraisal. The software additionally enables interviewers to work together with recruiters to assess candidates utilizing template appraisal sheets.
What is Video Interviewing Software?

Video interview software is turning into an increasingly well-known device for organizations hoping to streamline the procedure of the traditional interview. This creative methodology is utilized in different phases of employment, from the start of the screening stages to the last interviews.
This is a simple way to screen a high volume of candidates. The employer defines a group of questions on a web recruiting software and invites an inventory of candidates to answer these issues.
The questions are designed to elicit responses from the candidates that help the employer get a holistic perspective of the candidate, their skills, experience, soft skills, culture fit, etc.
Such an application is typically a cloud-based web application, like Gmail, where recruiters log in to make an interview employing a few video or text questions. they will then send email invitations to candidates to attend the interview.
Process of Video Interview
By getting to the link within the email invitation, candidates attend the questions one by one. The appliance records the video response of the candidate through a screen recorder for mac with a webcam and a microphone.
So what happens after that?
The recruiter evaluates the recorded answers once it is submitted by the candidates. Typically, an in-person interview is 45 minutes long. A panel can evaluate up to 10-15 prospects within the same time with this technology! Since responding to the questions and reviewing the responses can happen at different times, this type of interviewing is understood as asynchronous interviewing. it's also called automated video interviewing.
Uses of Video Interviewing Software
By utilizing the influence of video, recruiters save time and cash while expanding the general nature of their applicant pool.
Video interview software additionally enables clients to make a template for candidate appraisals, join and assess candidates, and more. This video interview software helps recruiters, HR staff, and employing managers recognise the best candidates for positions open in their company.
Video interviewing software is most regularly incorporated with ATS (applicants tracking systems) to streamline the hiring process. Video interview software has a lot of advantages during the interview process, and some of the benefits were explained below.
Advantages of Video Interview Software
1. Decreases the time to hire and screen more efficiently and effectively
Having an increasingly effective hiring procedure is not only better for your organization but at the same time is required to carry along the candidates in the race to the end. A lot of candidates surrender on hiring procedures when they think the organization is taking additional time than what's normal.
Conventional initial steps of screening are, typically, time-consuming. But the hiring manager can make it a more efficient and fast procedure by involving video interviews in the procedure.
This will give the hiring manager the needed information to settle on the first hiring choices and give a quick reply to all members that participate in the interview. This reinforces the employer brand by staying ahead of the competition.
For you to be wasting your time conversing with individuals who aren't close to the standards you're searching for, use video interviewing software to rapidly figure out and choose who is a no, and who is a yes.
One-way video interviews, especially, relieve much of the headache related to this aspect of the hiring process, because it allows candidates to answer questions when it's convenient for them. Once they've responded, hiring managers and their team review the responses when it's conducive to every one of their schedules.
If schedules never sync up, it doesn't matter. Collaboration is formed easily because anyone on your team can leave notes regarding the interview and rate candidates. From there, they will schedule a live video interview or bring the person a certain face-to-face conversation if their video interview responses warrant further discussion. A greater number of candidates are often screened in less time, so more valuable time is often spent with the foremost qualified candidates before hiring.
In addition to the fact that this increases the experience of the candidate by including an implicit degree of comfort, adding a visual part to upgrade the underlying video screening software procedure gives recruiters a progressively thorough image of every candidate, guaranteeing that each employee is the most ideal fit for the company.
2. It helps to strengthen your brand
One of the great ways to strengthen applicant interest and engagement during the process of the application is by customizing video interview platforms. Involving organization branding videos in the stage assists with guaranteeing top candidates that your organization is all that they sought after, improving the probability that they will come for the following round of one-on-one interviews and at last, acknowledge an offer when and if it is made.

3. Makes your candidates more comfortable
There is a lot of pressure at the point when you're sitting opposite the employing manager. The pressure makes the job seekers not comfortable, especially if the test is difficult. The pressure of the circumstance can lead individuals to exclaim things they don't mean. Video interview software assists to eradicate a portion of these problems.
It enables an individual time to think about their reaction, ensuring they're stating what they mean and providing the best response to the test presented to them.
Having the chance to situate themselves in their right good light in the screening procedure, will give them more certainty to play out their best and make them comfortable if they are selected for an in-individual interview later in the enlisting procedure.
4. It reduces discrimination
Video interviews expel location-related inclination from the condition totally, giving an equivalent chance to both neighbourhood and global candidates from an expansive scope of financial foundations.
Another advantage of recorded video interviews is that they offer numerous contracting supervisors the chance to return and review explicit candidates the same number of times as important so as to settle on the correct decision.
The video interview software likewise makes a nonstop record of your enrollment works, making it simple to recognize and address any unfair inclinations in your present procedure.
5. Save the candidate from transportation headaches
Instead of candidates driving from a far distance, or even travelling to different places, for an employment interview that probably won't work out, a video interview can be recorded by the candidate when and where it is comfortable for them. Video interview screening shows that you consider the candidate's time and assets also, which is bound to speak to a more prominent number of top abilities.
6. Increase collaboration in your recruitment process



Enhancing cooperation inside your enlistment office is likewise key to settling on better-recruiting choices. Video interview enables you to include all your colleagues in the procedure. They can all, view, remark, and rank on video recording at their comfortable time and then make a comparison among the candidates. This prompts a progressively straightforward and aggregate dynamic procedure and makes it less complex and faster, eradicating individual obligation.
7. Get more insight before making big decisions
Those tasked with hiring quickly become conscious of the value related to doing so, particularly when working with long-distance talent. If you would like to bring these professionals for certain interviews, you'll get to fly them in, and buy meals and hotel rooms. Businesses that utilize video interviewing technology eliminate the high price point often related to early recruiting.
If you've got your eye on an applicant who lives in another part of the planet, you'll invite them to participate in video interviews. There's no got to buy a flight and a hotel just to urge a pity what they're about. From there, you'll gauge whether it's worth a more in-depth, in-person conversation, and therefore the cost that comes with this sort of dialogue.
Key Takeaway on Video Interviewing Software
Adapting the video interview tool can speed up your hiring process and deliver the best experience to the candidate. Also, it will help the interviewer to simplify their recruiting work as they can analyze the candidate with one click. Thus, video interview software serves as a boon in streamlining the traditional interview methods.
Join Our Award-Winning AI Recruitment Software
Demos are a great, fast way to learn about iSmartRecruit.
Connect with us now to learn more!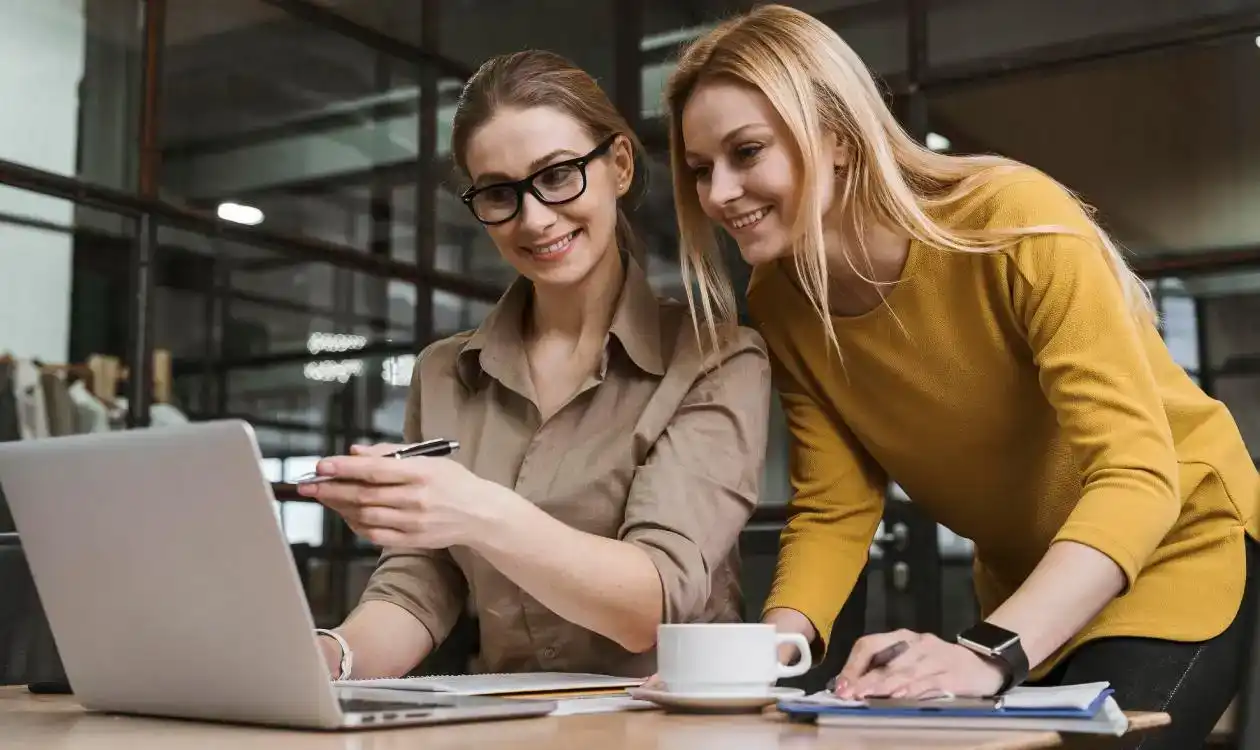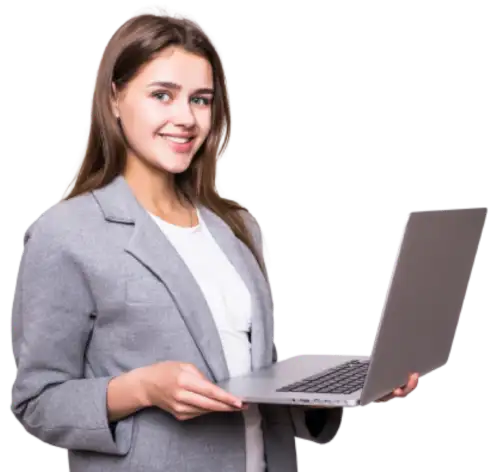 I hope you enjoy reading this blog post.
If you want our team to automate your recruitment process, just book a live demo.