Unlocking Excellence: How HitContract Elevated Hiring Quality by 38%.
How HitContract Elevated Hiring Quality by 38%.

Search engine optimization is an essential part to have when starting a business. Many startups don't pay that much attention to their SEO team, which is where they fail in this sector.
In addition to that, SEO is becoming even more critical than ever due to the high volume of content posted daily. According to research, about seven million blogs are published every single day, and 77% of blogs are read online. So, even if your content isn't SEO optimized, good luck finding it anywhere on Google!

7 Tips for Recruiting a Winning SEO Team
In this article, you will find out the top 7 tips which you can use to recruit an excellent SEO team for your startup. 
1. Determine what kind of key skills your SEO team should have

There are a set of skills every SEO team needs to possess even before hiring them and setting up a winning SEO team. These skills are even more important to possess in 2022 because of the increased blogs that are being published each day and the amount of focus most companies are giving to SEO. 
As of 2022, Google accounts for nearly 80% of all searches that are conducted on the internet. Moreover, here are the key skills your SEO team should possess - 
Content creation 
As we mentioned before, over seven million blogs get published every day. It's very important you have the right person write your content and make it SEO focused, such as including the right keywords, using quality backlinks, writing a good headline/title tag, and much more. This doesn't mean writing as many 2000 word articles as you can, in fact, 36% of SEO experts claim that only the headline is enough to encourage people to click on your content. After all, quality is above everything.
Link building 
Link building remains a top three SEO skill, so you want to find someone who is able to conduct broken link building, link prospecting, blogger outreach, or in short, someone who can link people to awesome content that you are publishing.
Marketing and promotion 
It's important you recruit someone that knows how to get the right traffic to your site. You can write SEO-focused content, but if nobody knows how to promote it, it won't generate as much traffic as you think. Promote your SEO-focused content via email, in this process following phishing statistics, which will guarantee your email security and create an image of a credible company.
2. Structure what Your SEO Team Should Look Like

Before setting up your team, initially define what your team will look like. According to a recent report by Hoppier, it claims that a defined structure helps team members stay more focused, organized, and goal-driven when hired.   Here is an example of what your team structure can look like:
Team leader
Unless you are an SEO expert, it's a whole different story. Having a team leader for SEO is essential if you want to have someone continuously updated with algorithmic changes.
SEO manager
Under the team leader should be an SEO manager. An SEO manager can substitute and coordinate with the team leader to see what kind of SEO algorithms are changing and what new implementations to make.
SEO specialists
SEO specialists have excellent in-depth technical knowledge of SEO. An SEO specialist can do many things at once, from being a copywriter or content writer to setting up content marketing strategies and doing the necessary keyword research.
Link building specialists
Link building specialists play a crucial role when setting up a rocking SEO team. While the specialist may do most of the work, link-building specialists focus on building new links with other websites and promoting your content.
Content or copywriter
If you want maximum optimization on your website and blog posts, then a copy or content writer will do the job for you. Content writers and copywriters must have strong SEO knowledge; otherwise, their content won't be ranked on Google. It is never a bad idea to have them on your team.
3. Use LinkedIn
Finding an SEO professional to join your team isn't as hard as you may think. Moreover, LinkedIn has become a social media platform with over 310 million active users worldwide. 
Many professionals hang around LinkedIn and the best part is that they can be from any country around the world. In this case, you can just type the keyword "SEO specialist" or any keyword you are looking for and LinkedIn will recommend you some of the best SEO specialists in your local area or the country you are searching to hire one from. 
Alternatively, you may set up a job poster with positions you are trying to fill in or switch your profile to the "hiring" frame, and SEO professionals will be able to reach out.

Alternative methods
Furthermore, there are many alternative methods and areas you can search for in order to do this. Here are some suggestions of alternative methods you can use to find SEO professionals other than LinkedIn:
Referrals
Referrals are the number one method of recruiting the right people for your company. 92% of people will trust referrals from people they know, either if you are a recruiter or someone looking for a job.  Maybe you have some partner or know someone who has worked with an SEO professional, and they were happy with their work. Moreover, you'll most likely want to work with them because we as human beings tend to trust others faster when there are positive reviews about that person.
Conferences
Many SEO conferences across the internet take place every day. Most of these conferences all have SEO professionals and juniors in the group participating, so this is your bingo. Some of the best SEO conferences that will take place in 2022 include DigiMarCon California, MozCon 2022, Content Marketing World, and much more.
Freelance sites
Upwork, Freelancer.com, and many other freelance sites give you the ability to view reviews of other clients about a typical freelancer. This gives you an advantage since when you seek to hire the right people, you'll already get a chance to see what others have to say about them. Furthermore, rarely will anybody hire a freelancer without any positive reviews on freelance sites!
4. Write a great job description when hiring
Job descriptions are the key to hiring the right SEO specialists. You don't want to attract beginners who lack experience, but it depends on how much they are willing to learn, even if you do. Anyways, here is what you should consider including in your job description -
Get technical
If you want to hire experts or those who are experienced enough, you should use technical language to attract those who really understand the terms. However, it doesn't always mean that you will be attracting top talents until you put them to the test.
Include the salary range
61% of candidates that applied for a job on LinkedIn stated that the salary range was the most important part of a job description. A startup company's biggest mistake is posting a job description and not including any salary ranges.

Include your company's values
What the company stands for and what it aims to achieve is very important for those who apply for a position at your startup company. SEO specialists or experts want to be part of a goal-driven team and not part of an employer who uses traditional methods of working.
5. Use a technical SEO test before hiring
If it is not the best way, one of the tops ways to hire the proper SEO professionals is by giving them a technical SEO skills assessment to conduct. These types of tests can be considered as pre-employment tests which 82% of Fortune 500 companies use as a method of recruiting. 
A technical SEO test can evaluate candidates' skills based on how they are using keywords on websites and improving the SEO rankings of websites and content that is published. Moreover, this test shows the results to distinguish whether you have the right candidates in order to proceed to the next stage. 
Furthermore, a technical SEO test will show all the necessary skills an SEO specialist needs to have, including -
Ability to find the right keywords for your site 

The number of potential customers they can acquire every day with an optimized site

Optimized sites load faster, and this makes them rank faster

Quality of the backlinks 

URL and file structure 

Mobile optimization and problem-solving
6. Set your budget

Some of the biggest companies around the world such as Toys R Us, Blockbuster, and more, failed due to poor budget management. Taking this into consideration when hiring an SEO team, you'll have to know that not every SEO specialist, SEO manager, link-building specialist, copywriter, or any other position you are seeking to hire will charge you the same amount of money for hiring them. 
So, before you hire them, make sure to set a defined budget so you are close enough to the range. Here is the average annual wage (firmly depends on the country) of an SEO related position -
SEO specialist - $52,865 

Copywriter - $69,046

Content writer - $52,121

Link building specialist - $67,406 
Moreover, you must research to check the salary ranges for a specialist, manager, and more positions you are seeking to hire. Additionally, your budget should also include the tools you'll have to pay for when your team uses them. Some of these tools include SEMrush, YOAST SEO, Grammarly premium, and other tools an SEO specialist would use. 
Most SEO tools have a monthly or annual payment for their subscription rates. Moreover, costs vary, but these tools can sometimes add up to a percentage of your entire team's salaries!
7. Provide the necessary training
34% of employees claim that training opportunities make them very satisfied with their job and 41% claim that it's essential for becoming more skilled at your job. Let's say you have your team ready now, but some team members are still juniors and might need training. That is fine because what matters is that you have juniors that want to get better at what they do and learn more about SEO. 
Sometimes you may not even have the financial resources to hire an expert when starting a business, which is okay because what matters is hiring someone who wants to grow with your company. 
Furthermore, what you can do for your junior members is pay for the professional courses they can attend and even direct your SEO managers and specialists to teach their team members what they might lack some knowledge in. After all, it is an effective way of growing together.
Choose Your SEO Team Wisely
That's it for this article. These were our seven tips you can use for creating a winning SEO team. Your team is waiting for you; you have to search in the right areas. The only important thing is that you search in the right areas to find them. 
This article goes into an in-depth review of what you should do to recruit a winning SEO team. If a section caught your attention, we recommend you stop and carefully read through it. After all, you can't risk continuously hiring new people from time to time. 
Join Our Award-Winning AI Recruitment Software
Demos are a great, fast way to learn about iSmartRecruit.
Connect with us now to learn more!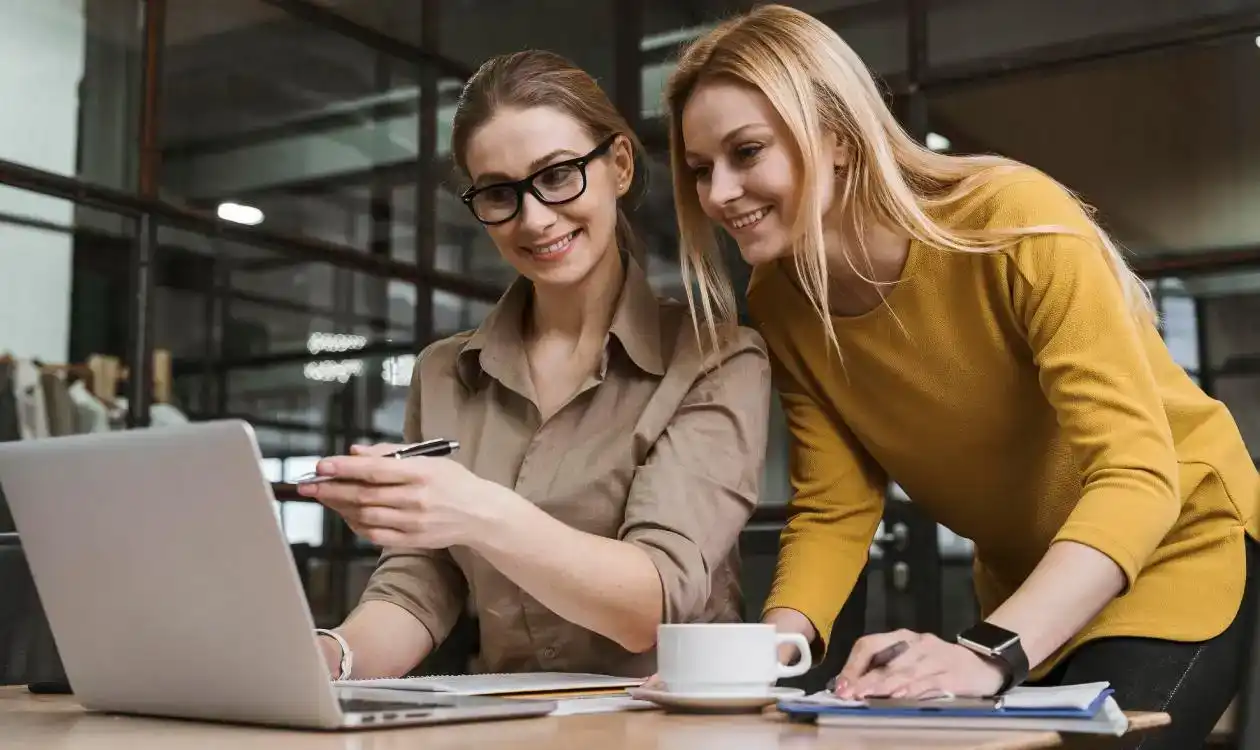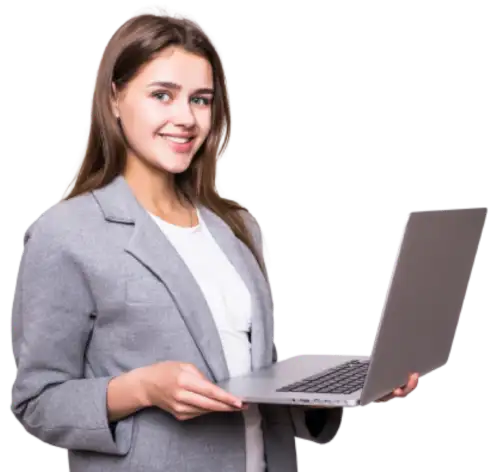 I hope you enjoy reading this blog post.
If you want our team to automate your recruitment process, just book a live demo.