Unlocking Excellence: How HitContract Elevated Hiring Quality by 38%.
How HitContract Elevated Hiring Quality by 38%.

How Africa's Leading Financial Institution Achieved Hiring Excellence with iSmartRecruit ATS?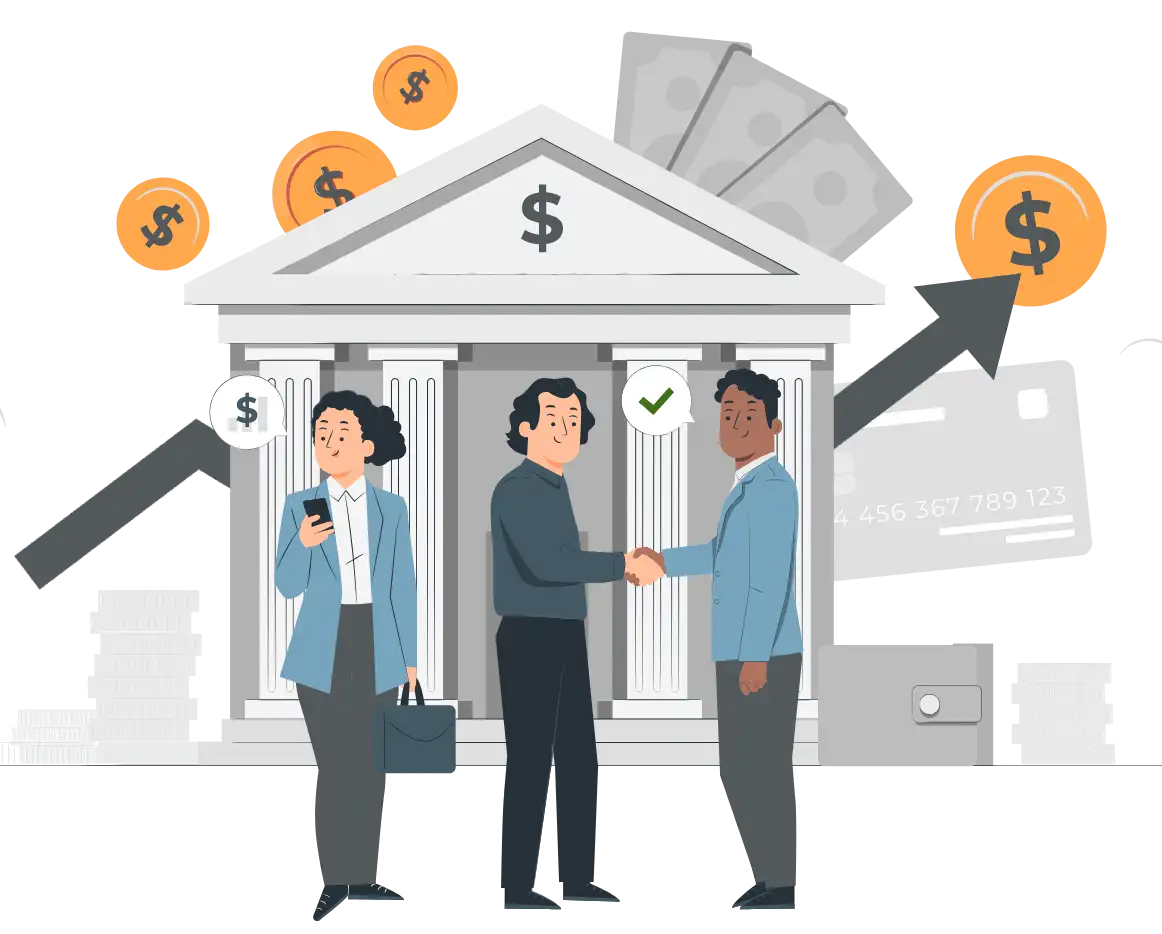 Africa's Leading Financial Institution
iSmartRecruit customer since
2021
Products used
iSmartRecruit's ATS & CRM Software
Industry
Banking & Finance
Location
Lagos Island, Nigeria
About Africa's Global Bank
Found in 1949 with an aspiring vision of being the dominant and customer-friendly financial institution in Africa, the global bank offers its services to more than 35 million customers across 1,000 branches in 20 African countries.
The leading financial company focuses on Customer First (C1st) philosophy as its primary business strategy. It achieves this goal through the deployment of 3 key principles - People, Process and Technology.
This way, the organisation is building a robust institution in the finance sector that brings over 70 years of responsibility, integrity, professionalism, innovation, and efficiency.
The iSmartRecruit Impact
Increased Sourcing
Quality Rate

Reduction in
Cost-per-hire
Hiring Hurdles The Global Bank Faced
Building a strong employer brand was a massive challenge for the financial institution, and due to that, it faced an uphill battle to attract top banking & finance talent in a fiercely competitive job market. Here are some of the most pressing roadblocks they encountered while streamlining the recruitment workflows.
Roadblock 1:

Manually processing hundreds of applications is time-consuming

Earlier, the firm manually reviewed and processed a large number of applications. Each application needed to be carefully checked, which included assessing qualifications, skills, experience, and other relevant information.

Managing such a high volume of applications, coordinating interviews, and evaluating candidates was extremely time-consuming and resource-intensive.

As a result, the recruitment timeline was extended greatly, and the organisation missed out on potential opportunities to hire highly qualified banking executives. Their hiring efforts were affected badly, and the speed of the recruitment process was tiresomely slow.
Roadblock 2:

Unable to provide positive candidate experience

One of the major consequences of manual hiring workflow was the inability to provide an effective candidate experience.

Consequently, the recruitment team struggled to personalise candidate interactions and maintain transparent communication due to time constraints or limited information.

A lack of timely updates, delayed communication and lengthy decision-making processes resulted in leaving candidates feeling frustrated, uninformed, and undervalued. This inefficiency negatively affected the candidate's experience, which was a red flag for the institution.
Roadblock 3:

Struggled to build a strong corporate employer brand

Poor communication and negative candidate experiences significantly impacted the employer branding image for the global bank. The huge concern for the recruitment team was differentiating the organisation from competitors and showcasing why it is an attractive place to work.

However, due to time limitations, team members were not able to run effective branding initiatives. Also, they encountered difficulties in engaging current employees and encouraging them to actively promote the organisation as an employer of choice.

In addition, due to a lack of collaboration with marketing and communications teams, Recruiters struggled to ensure consistent messaging about the organisation's values, culture, and opportunities across various channels and touchpoints. This Inconsistency confused candidates and weakened the employer's brand.
Roadblock 4:

Finding skilled banking professionals was challenging

The demand for banking and finance professionals is always higher, and the talent pool is limited.

This scarcity made it challenging to find suitable talent for the global finance institution because so many other finance companies were competing for a little pool of qualified candidates. The talent acquisition team had to narrow down sourcing channels which they could use to get the best talent onboard faster than their competitors.

However, manually it was not possible, and they had already spent the budget on the same channels, which did not provide any results. They required built-in recruitment analytics and reporting tools to analyse the most suitable channel to source skilled talent in the finance domain.
The iSmartRecruit Solution
To mitigate the above challenges, the leading financial firm started looking for recruitment tech solutions and soon discovered iSmartRecruit ATS & CRM, which elevated positive candidate experience and empowered hiring excellence for the global bank. Let's explore the solution the bank leveraged.
Outstanding Results
The leading financial institution in Africa achieved excellent outcomes by leveraging iSmartRecruit's ATS + CRM software. Here are the remarkable results they achieved backed by key metrics.
The leading financial firm has gained recruitment efficiencies through AI and Automation that resulted in reducing its time to hire by 67% and Cost-per-hire by 47%.
In a year, the bank made approximately 900+ hires with an 87% acceptance rate.
It achieved a consistent 29-day average time-to-fill across all regions. Earlier, it was 51 days.
Utilising the CRM functionality strengthened their candidate engagement, They observed a 34% increase in candidate response rates and a significant increase in receiving applications by 46%.
By using a candidate management system, they built and nurtured talent pools effectively. They saw a 50% increase in the size of their talent pool.
The Recruitment Chatbot feature enhanced candidate engagement and improved the candidate drop-off rate by 71%.
Automation features such as resume parser, knockout screening questions, candidate scorecards and one-way video interviews lessened screening time by 66%.
Custom Onboarding Workflow developed dedicatedly for the international bank helped them to offer seamless onboarding of the candidates.
The system is being used in English & French languages help recruitment teams spread across 20 African countries to manage the workflow efficiently.
This way, by identifying bottlenecks in hiring and adopting iSmartRecruit, the global bank elevated its recruitment process, increased revenue, established a winning employer reputation and hired highly qualified candidates faster.
Ready to Achieve Exceptional Results
You Just Witnessed?
Don't miss out on top talent! Harness iSmartRecruit Now! Get started and achieve
outstanding results, just like Africa's leading financial institution
30 minutes to explore the software.