Unlocking Excellence: How HitContract Elevated Hiring Quality by 38%.
How HitContract Elevated Hiring Quality by 38%.

In 2023, the recruitment world changed exponentially. It is because of the rapid development of technology. Recruitment Technology Solutions like ATS and HRIS, and other online talent acquisition tools are helping recruitment teams to smoothly conduct the workflow. 
An ATS software helps recruiters and hiring managers manage the recruiting workflow and enable them to manage candidates efficiently and maintain a positive candidate experience. On the other hand, HRIS assist with all post-hiring related tasks.
So, are you considering investing in HR software for recruiting purposes? If so, then as a hiring manager, you are perhaps confused between HRIS and ATS, and you may have questions such as:
What is the main difference between an ATS and HRIS? 

How are ATS and HRIS systems different?

What are the benefits and drawbacks of HRIS and ATS? 

Which one should you choose? 
Being a recruiter, you must be familiar with the hassle of screening the right resume. What if you miss a potential candidate with exceptional qualities? How will you keep a record of all the data of the hiring workflow? Above all, what if you fail to protect the applicants' data? The fear is real, and you're not alone in this. Did you know that 1/3 of Australian data is breached because of human error?

So, whether to buy or not to buy HR software is no longer a question; it's a necessity nowadays. The question is which software to purchase, ATS or HRIS system? Which Recruitment Software benefits you more, HRIS software or ATS software? Let's find out throughout this blog. 
First of all, let's understand the meaning of ATS and HRIS systems. 
HRIS Meaning
HRIS full form: Human Resources Information System
HRIS is basically a software application used by HR professionals to store employee information and helps in various HR functions such as payroll management, benefits, recruiting and training, etc.  
HRIS system is Related to Human Resource Management Systems (HRMS) and Human Capital Management (HCM). However, there are some slight differences between these three HR-related systems.  It is the software that integrates Human Resource Managers with the IT field. Thus, facilitating the occurrence of all HR functions digitally. 
The software carries all functions relating to different spheres of HR, thus, automating all the manual work. It is cheap yet efficient. 
Benefits of Using the HRIS Recruitment System

 It is true that one shoe doesn't fit all, but at least that shoe covers your foot somehow. Similarly, HRIS software, although it is a generalist, can save you when you have no ATS software to look up to or have budget constraints. Following are some of the key advantages of the HRIS system. 
It narrows down the recruitment budget and helps in monetary tracking, saving the initial costs that could otherwise be high in the case of specialised software like ATS software.

HRIS software gathers data in one place that can be reviewed by all the members involved in the hiring process.

The data can be integrated for different purposes, such as performance analysis, HR auditing, and more.

The candidates' information remains in one place, not having to be shifted from software to software.

Rather, after recruitment is done, the information can then be saved, updated, and converted into the employee files of the same candidates. This means the applicant's data is only entered once, which is then used for all HR-related tasks. Though for external applicants, it could be unattractive because of operational difficulties but internal applicants can still benefit.
HRIS systems help internal candidates in applying for promotions without difficulties; because of their familiarity with the software, they'd know how to use it for their online applications and track the phases that follow.

Above all, HRIS software can do the job perfectly for a smaller company, so rest assured if you own a small company. So if you're thinking about why some companies still use HRIS software, these are the reasons.
Disadvantages of HRIS
Human error occurs while entering the information input. 

Technology updation to the system is costly. 

Data security is one of the biggest concerns in HRIS. 

Data Entry Errors happen.

Finding an expert with an HR function's field knowledge is difficult. 

Hiring another employee to manage the system may be a stretch for small businesses and startups. 
ATS Meaning
ATS Full Form: Applicant Tracking System
Applicant Tracking System is a specific software for recruitment purposes that is used by recruiters and hiring managers to structure and customise the hiring process and manage candidates. It overcomes the problems in manual recruitment and facilitates different task handling. According to a survey by Reccoty found that 90% of Fortune 500 companies use Applicant Tracking System for its evident benefits.
Its functions include job postings at different platforms, matching keywords and screening resumes and storing and securing data. Best of all, it lets employers rate the candidates. These ratings are visible to all those involved in the hiring process, so everyone stays aware of the proceedings. 

Furthermore, with all the data ATS software helps in assessing training and development needs, evaluating candidates, and deciding their rewards. It helps recruitment teams to conduct the hiring process effectively. Hence, its demands are skyrocketing at the current time. A survey by Capterra found that 75% of recruiters and talent managers use some form of recruiting or Applicant Tracking Software. 
Benefits of Applicant Tracking System (ATS)

Competition is fierce to acquire the right talents in a timely manner. So, the ATS system helps recruiters and hiring managers to reduce the hiring time. Following are some of the key benefits recruitment teams get by utilising the ATS system. 
1. Reduce cost-per-Hire
ATS software reduces cost-per-hire. It saves time by preventing manual labour that could take hours for the same task. This means that saved time can be invested in some more important money-generating activities.
It is true that organisations can not invest thousands of dollars every time when new positions open up. Also, they definitely can't afford to hire the wrong candidates because of a traditional, lengthy, and inefficient hiring process. It would cost them much more afterwards. Hence, recruitment technology like ATS can be a boon for them. 
In addition, the average cost organisation spend per month on recruiters is $2000 to $3000. Whereas the average cost of the Applicant Tracking System is approximately $100 to $150 per month per user. This way, it lessens the cost-per-hire and makes the recruitment process more effective and candidate friendly. 
2. Decrease time-to-Hire
On average, 75-88% of resumes received are not qualified for the open role. ATS can filter out such applications with a resume parser feature, and it also automates the recruitment process and eliminates all manual tasks such as scheduling interviews, sending emails and text messages, and providing the status of applications to all the candidates in the talent pipeline. 
Hence, the top advantage recruiter gets from using ATS software is that it saves an ample amount of time for them. 
3. Enhanced Quality of Hire
Candidates may leave the company due to the lengthy hiring process; hence the saying is perhaps right "The early bird catches the worm!". However, ATS speed up the hiring process and enables recruiters to grab the most suitable candidates and stay ahead of their competitors. 
According to research, 80% of recruiters agree that the quality of hires has improved ever since they incorporated an Applicant Tracking System in their businesses. 
4. Foster Collaborative Hiring
ATS enables hiring managers to conduct collaborative hiring workflow smoothly while involving every team member in the process. It helps recruitment managers to make informed decisions. The system has features and integration that make it easier for the recruitment team to work collaboratively. 
By using ATS, the Internal HR team can effectively communicate with agency recruiters and provide feedback and reviews on every applicant. 
5. Improved Candidate Experience
ATS automatically provides feedback to the candidates in a timely manner and keeps them engaged and informed. It also helps the hiring managers to write effective job description. Also, it enables rapid response to candidates, which enhances candidate interaction. 

6. Improve Employer Branding
Employer reputation is incredibly important for organisations nowadays as it helps to promote a strong position in the market. By utilising ATS, candidates get the application status and improve candidate engagement which enhances the company image. 
8. Additional Benefits of ATS
ATS also provides insights into the sources that lead to the best hires. This means you can save costs if you know employee referrals gather better talents than job boards.
These sum up the myriad benefits of ATS software. The best ATS software you can use in 2023 differ in features. Here are the criteria for the best features you require in your recruitment tool.
Limitations of an ATS
Shifting to ATS could be a little costly for small-size businesses and startups in the initial stages. 

Qualified candidates can be missing due to wrong keyword selection. 

Critical thinking to evaluate candidates thoroughly can't be replaced with AI, which is the biggest limitation of ATS. 
Which to Choose, HRIS or ATS Software?
One simple answer to this question lies in the difference between the software, HRIS and ATS. The difference between HRIS and ATS is of time and purpose.
HRIS (HR information system) is the software fit to store, track and utilise employee data, whereas ATS is the software used to compile the applicant data. This means the role of ATS software ends once hiring is made, after which HRIS software comes into action.
In short, it is a shift from the pre to post-hiring phase. So, if the purpose is recruitment, then ATS software takes the lead, and it is perfectly suitable for conducting a smooth recruitment process. ATS handles job postings, talent searches, resume screening, and every task related to the hiring process. 
But, if you intend to make employee payrolls and promotional decisions, and track their performance, then HRIS software is your go-to solution. HRIS software focuses on all internal HR functions.
ATS software stores basic applicant data like their resumes, work experience, cover letters, backgrounds, etc. On the other hand, HRIS carries data like employee demographics, salary details, attendance, performance reviews, etc.
If you are juggling between the two, then rest assured, the knots have been untangled. 
Now that you know ATS software is specific to recruitment, and you also need to understand that HRIS cannot completely replace its requirement. Both have different roles and are used for different requirements. Research tells while some organisations use HRIS software for every function, others argue recruitment is a crucial process and requires special utilisation recruitment technology like Applicant Tracking Systems. 
Today, these both are used in integration, more commonly known as HRIS applicant tracking systems.
Which is Best in HRIS vs ATS: The Decision is Yours Now!
To summarise, before choosing any of the two, it is best to base this decision on your budget, organisation size, and timeliness. Usually, small-sized organisations are reluctant to purchase ATS software. But, if you want to own one of them and ease the hassle, you have the perfect ATS solution for this.
HRIS software, on the other side, has its role to play in the post-hiring phase and isn't replaceable for its specific purpose.
It is better to integrate both if you need exceptional outcomes.

Join Our Award-Winning AI Recruitment Software
Demos are a great, fast way to learn about iSmartRecruit.
Connect with us now to learn more!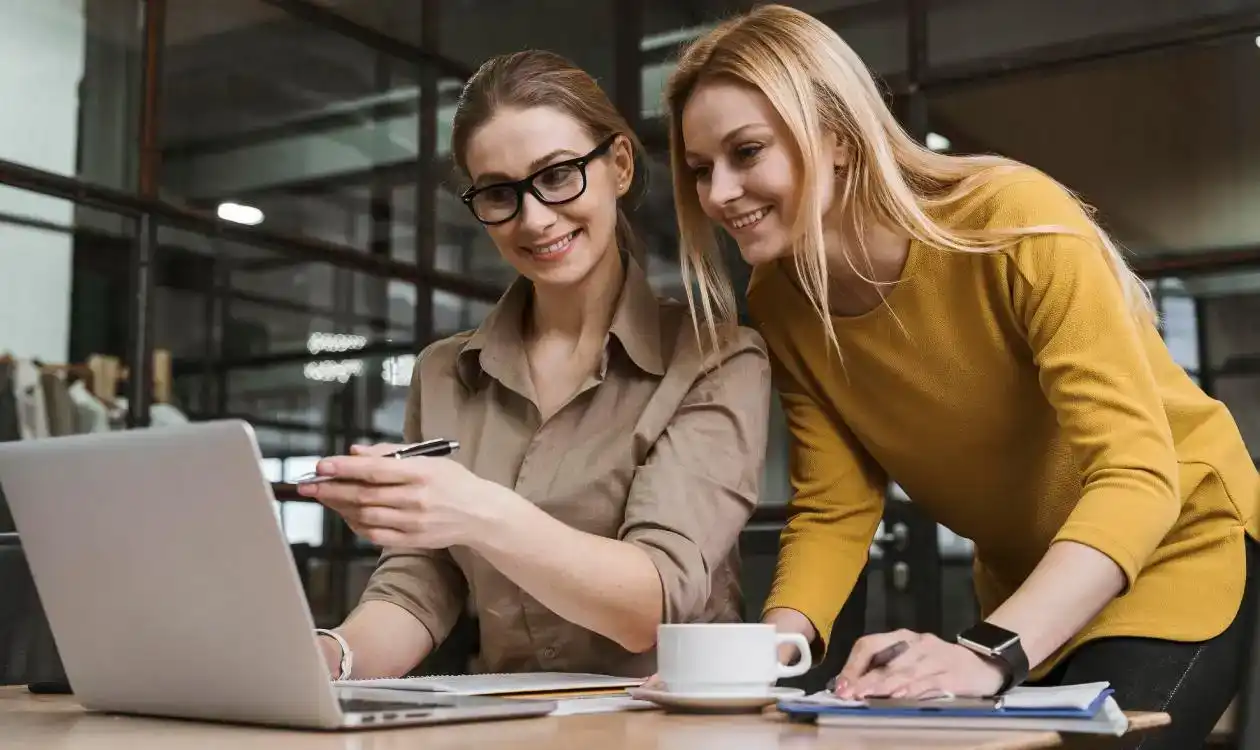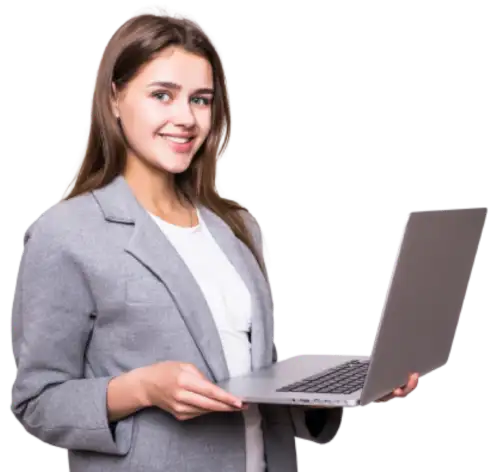 I hope you enjoy reading this blog post.
If you want our team to automate your recruitment process, just book a live demo.