Unlocking Excellence: How HitContract Elevated Hiring Quality by 38%.
How HitContract Elevated Hiring Quality by 38%.

The financial plan that an organisation adopts before carrying out any kind of hiring process is said to be the recruitment budget. The organisation does this by collaborating with its human resources team so that all the expenses that come with hosting the recruitment drive are handled seamlessly with minimal or no complication. Some of the basic considerations for the recruitment budget example can be a candidate tracking system, service purchasing, job posting, job advertising, video interviews, and more. 
As seen in most organisations, it is the human resource team that shoulders the whole responsibility of crafting a recruiting budget. The company assigns a selective amount of money to the hiring manager, whose responsibility is to carry out the process and, in the meantime, give updates about every penny that is used in the recruitment drive. So, the HR team plays a crucial role in the recruitment process. 
Breaking Down Expense Category of Hiring Budget

Usually, The budget contains the expenditure of the end-to-end hiring activities and resources used in between. So, the recruitment budget is separated into two types, fixed cost and variable cost. Let's thoroughly understand which hiring stages and activities are associated with which category. 
1. Fixed cost
Fixed cost is the expenditure associated with the hiring process that occurs annually and is normally processed in an orderly manner, such as salaries of full-time staff, partnerships, recruitment technology, and cost of recruiting or staffing agencies. Let's look at those recruitment components that require a fixed expense. 
Job boards subscription fees (i.e. LinkedIn Premium)

Organisations are employing job boards to effectively do recruitment marketing functions such as advertising open jobs, sourcing potential candidates to add to their talent pool, and posting content of a positive work environment to attract candidates. 
So, hiring managers must go back to the previous year's data of their hires and narrow down the best channel that offers top-notch talent for various roles. Spend the subscription fees on those channels only and Budget accordingly. For instance, Indeed might have effectively hired sales candidates, whereas Stack Overflow was suitable for technical roles. 
Recruitment team salaries
Hiring managers need to calculate the internal salaries of the recruitment team while planning a recruitment budget.  Add the HR team, and the rule is that you should have 1 for HR  for managing 50 employees. Also, consider the cost if the company plans to add new team members to the recruitment team and budget the internal remunerations accordingly. 
Partnership fees or commissions with career centres
Partnering with a university or institution is a good way to find suitable candidates. Hiring managers must calculate any annual partnerships that they are planning to commit to. This includes partnerships with event agencies, all types of paid affiliations, promoters, external recruitment agencies, and university career centres.  
Recruitment Technology expenditures


In recruitment, technology can be a recruiter's companion to hire suitable candidates quickly. With the right recruitment software, the recruitment team can work collaboratively and save valuable time and effort.
Online recruitment tools such as Applicant Tracking Systems, Candidate Relationship Management Software, and Talent Acquisition Software are lifesavers for recruiters. This software automates the end-to-end hiring process. While planning a budget, you have to include the subscription fees of these online tools.
If you are thinking of other tools for various hiring stages, like Interview Management Tools, Resume Management Software, Coding Assessment Tools, and Background Check Service Software, then include the subscription charges of that tools. 
External recruiter fees
External recruiters charge the company to source applicants, screen them, and provide the most suitable talent according to the requirement of open positions in the firm. Generally, contingency recruitment payments vary from 15-20% of an employee's first-year salary, whereas retained recruitment costs up to 40% of a hire's base salary. 
Suppose an applicant is placed with a company and earns $50,000, and the recruitment agency charges 18% at the time of placement; then the company would pay $9,000 to the agency for the placement. 
This team collaboration could be contract-based recruiters on an annual basis. Hence it is necessary to include the expenditure in the recruitment budget sheet. 
2. Variable cost
Variable hiring costs are related to the hiring of a particular employee for a specific position, such as advertisement, employee referral bonuses, attending networking events,  background verification, etc. 
Job advertising
Companies pay to display their open jobs on various online platforms and publications to attract a wide range of potential applicants. In order to market open positions on job boards require, the company has to pay annual subscription fees to utilise the service. 
This is an additional cost; however, it can be advantageous as these services help you reach the maximum number of candidates. So, while calculating the expense, multiply the number of postings per job board by the price of each posting.
Background verification
Background verification is an important service which organisations are using to verify the credibility of applicants. Many companies are working in this field and charging a higher amount to cross-check every relevant detail. 
However, with the increasing usage of social media platforms and networking sites, referral hiring is an effective way to save expenditures for background verification. Calculate the expense accordingly. 
Candidate assessment activities (skills tests, resume reviewing, interview)
Candidate assessment activities include conducting various pre-screening tests such as psychometric, situational behaviour, and technical skills. The organisation can use ATS or online assessment tools available in the market to screen applicants faster. 
A solid investment in assessment tools will enable recruiters to evaluate the candidates effectively and timely manner. Also, organisations can buy tests from consultancies or other firms to utilise during the recruitment process.  
Employer branding campaigns

Everything from employer branding and video campaigns to career site optimisation needs to be exercised for a better understanding of the recruitment cost. It includes the funds a company requires to establish a positive employer brand by creating compelling content to post on social media platforms and participating in events and the branding material you provide to the candidates in those recruitment events. 
Recruitment events
Pre-plan the budget by creating a list of all the upcoming recruiting events, job fairs and career conferences a company plans to participate in, in the nearest future, and budget them in the recruitment budget sheet. Calculate fees, tickets and accommodation for those events. 
Take a reference from the previous year's event-spending budget sheet as a guide. 
Track the numbers of quality applicants you meet at every recruitment event, so you can plan to participate in the most efficient events in the future. 
Employee Referral bonuses
The main purpose of the Employee Referral Program is to offer incentives to current employees who refer new talent. Also, it includes trips, vouchers, gifts, time off and other rewards. It is a low-cost way to reach potential candidates. Generally, the average employee referral bonus amount ranges from $1,000 to $5,000. However, other rewards the company offer are varied so that the hiring manager can take references from the previous year's data and budget accordingly. 
Onboarding and training
While allotting the budget, hiring managers need to consider onboarding and training costs. Practically it is not possible to accurately state the average cost of onboarding and training of a new hire. It includes paperwork and administrative expenses, workspace setup, welcome kit travel and relocation, employee training and support. 
With strict and available training programs, it will be possible for the organisation to brush up on their candidate's skills. Therefore an avid expenditure in training programs must be taken into consideration. Some of the training tools in which the organisation should invest are seminars, reading materials, workshops, online courses, and such. 
Training and development programs costs
With strict and available training programs, it will be possible for the organisation to brush up on their candidate's skills. Therefore an avid expenditure in training programs must be taken into consideration. Some of the training tools in which the organisation should invest are seminars, reading materials, workshops, online courses, and such. 
How to Plan a Recruitment Budget?
The process of new hires can be time-consuming and costly. However, you can streamline your recruitment efforts and achieve better results with a well-planned budget. Explore the following steps you need to take to plan a successful recruitment budget. 
1. Determine the company's  hiring needs
The first step in planning a recruitment budget is determining your recruitment goals. Identify the number of positions to be filled, their levels and salaries, and the required skills and experience for each role. Specify the number of jobs and their types and types of hiring (high-volume, seasonal, headhunting, campus recruitment). 
Hiring managers can ask the following questions to define the hiring goals. For example, What positions do you need to fill? How many employees are you looking to hire? What are the qualifications and skills required for each role? Answering these questions will help you determine the resources needed to find the right candidates.
2. Analyse the previous year's costs
Analyse the most and least effective cost of the last year and establish your cost projections for the current year. Break down the costs to get a clear picture of quarterly and monthly recurring expenses, inefficient benchmark tactics, and unexpected costs.
3. Determine the cost of recruitment
The cost of recruitment can vary significantly depending on the type of role you're hiring for and the methods you use to find candidates. For example, advertising a job on a job board can cost anywhere from $50 to $500, depending on the platform and the length of the ad. 
On the other hand, hiring a recruiter or an executive search firm can cost thousands of dollars. It's essential to regard all of the expenses involved in the hiring process, including advertising, staffing agencies, employee referral bonuses, and candidate travel expenses, to determine the cost of recruitment accurately.
4. Estimate the number of yearly hires
Start from the basics by estimating the number of hires irrespective of the organisation. One of the many key considerations before heading off to calculate the hiring number is getting all the managers on board so that their understanding and requirements can be contemplated enough. 
While recruiting, the organisation needs to be clear if it wants to hire interns, senior managers, or managers for a specific designation. The reason behind estimating this is estimating the expenses both in the sense of annual as well as quarterly. On the other hand, if there raises the question of aligning with external agencies, then having a rough sketch of skills that the particular designation need can always come in handy. 
5. Add additional money for unplanned expenses
Indeed hiring managers can take reference from the previous year's budget sheet. However, they need to include the additional leeway to spend on unplanned events in the hiring workflow. This amount can be spent on tackling issues such as technology malfunctions or staff departures. 
The additional funds provide you with the freedom to make decisions to enhance the hiring process and take benefit of spontaneous opportunities. 
6. Consider Recruitment KPIs
Once you figure out all of the above parameters, the last thing you need to do is to make a recruiting budget template that illustrates costs versus recruitment KPIs. Hence, the budget must include projected price vs actual price, projected KPIs vs actual KPIs, and Efficiency metrics such as cost-per-hire. This way, you can progress throughout the year. 
7. Utilise a recruitment budget template
You can use a budget template for multiple periods in a row. It will enable you to stay organised and compare the hiring metrics from one period to another in one place. Hence, they can make a data-driven and more precise conclusion. 
In addition, it would be easier to present your finding to the hiring managers or financial consultants when you format the budget more organised way. 
How to Manage and Save Recruitment Costs?
Planning and managing the recruitment budget is indeed time-consuming. It should not be taken lightly and must be allotted the budget carefully. Following are the tips for managing the recruitment budget. 
Use cost-effective recruitment methods: Consider using employee referrals, online job boards, and social media to reach a wider audience for minimal cost.

Simplify the recruitment procedure: To streamline the process, automate the recruitment function as much as possible to decrease manual labour and make the process more efficient.

Plan ahead: Long-term planning and budgeting for recruitment will help you allocate resources effectively and avoid unexpected costs.

Negotiate with recruitment agencies: If you use a recruitment agency, negotiate the fees and be transparent about your budget to get the best deal possible.

Offer competitive compensation packages: Attract the right talent by offering competitive salaries and benefits matching industry standards. This can reduce the time and cost involved in finding the right candidate.

Hire internally: Encourage internal mobility and promote from within to lessen recruitment expenditures and increase employee morale.

Regularly assess the recruitment process: On a regular basis, review and evaluate the recruitment process to specify areas for improvement and cost savings.
Implement the abovementioned tips to save and manage recruitment costs. 

Final Thought on Hiring Budget
Although keeping a tab on the recruitment budget can seem a bit more of a taxing task. Hence, effective recruitment budget planning is crucial to the success of your organisation by defining your recruitment goals, determining the cost of recruitment, evaluating your current spending, allocating your budget, and monitoring and adjusting your budget. This way, you can see the proper balance between cost and quality to achieve your recruitment goals.
It's important to have a realistic and flexible recruitment budget that allows you to attract and retain the best talent while staying within your budget constraints.

Join Our Award-Winning AI Recruitment Software
Demos are a great, fast way to learn about iSmartRecruit.
Connect with us now to learn more!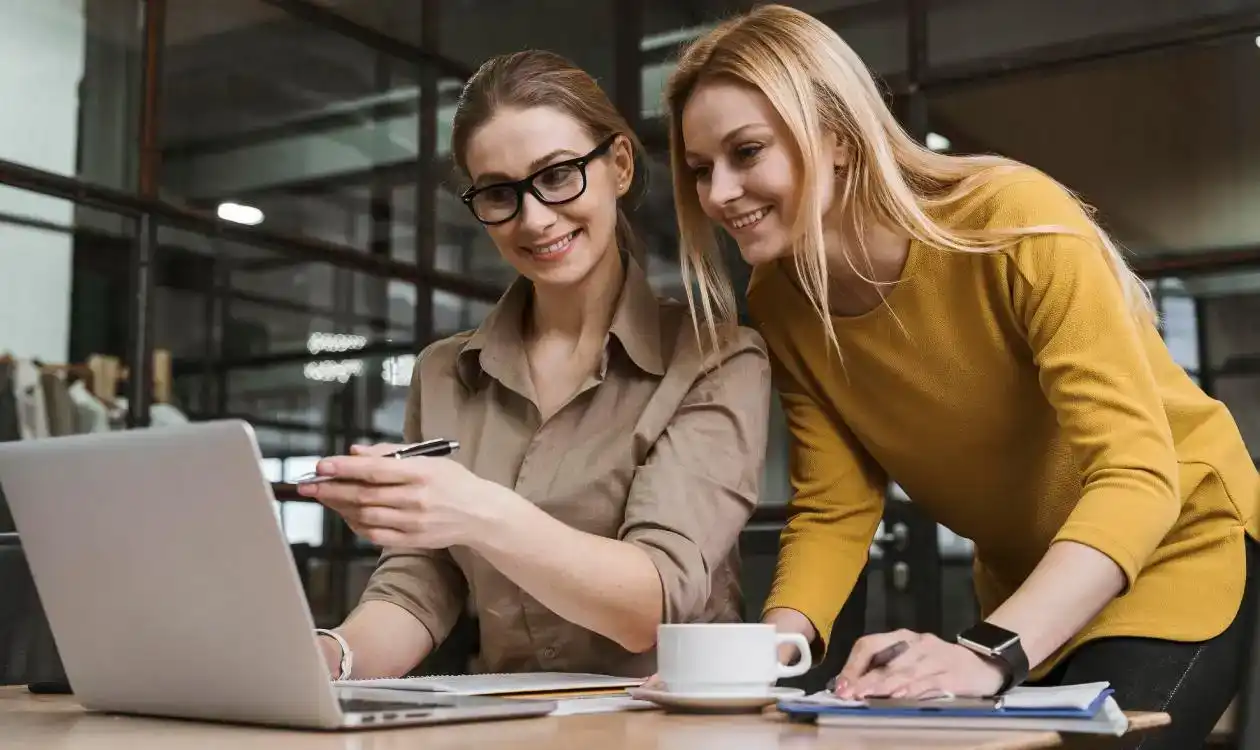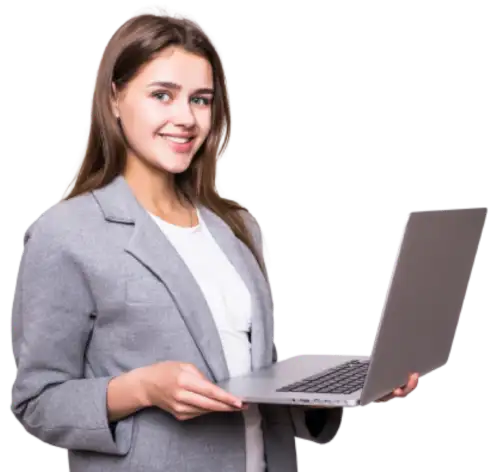 I hope you enjoy reading this blog post.
If you want our team to automate your recruitment process, just book a live demo.