Unlocking Excellence: How HitContract Elevated Hiring Quality by 38%.
How HitContract Elevated Hiring Quality by 38%.

HR technology is any kind of innovation used for aiding in HR tasks.  They can be hardware or software, as long as they automate tasks associated with human resources that would be HR technology although in today's work setting, it mainly refers to software technology.
This article will look at the possibilities offered by multilingual HR technologies and how you can make the most out of them. How can these technologies be used for helping the recruitment process and the management of remote employees? We will be listing down tips from a translation company on how you can utilize your multilingual HR tech.

Why is HR Tech Important From the Eyes of a Translation Company?
Before we discuss the tips offered by a translation company for maximizing multilingual HR technology, let's go through the reasons why HR tech is so important. As a business grows, recruitment, payroll, and training become essentials. All of those fields fall under human resources (HR) and they can all benefit from the latest technology.
Just as the latest technology has revolutionized manufacturing and communications, new tools can also cause major changes in how human resources are conducted. It can make recruiting of talents faster and easier. 
Here are other reasons why HR tech is important -
Accessible Workforce Analytics
Are you failing to see the growth you are expecting because of your hiring efforts? Your HR team can access valuable data within minutes through the analytics that are built in on the tools that they are using. With analytics, you can easily access and track costs. You can also monitor the performance of employees quite effectively.
Help with Compliance with Government Regulations
HR technology can also help you monitor whether you will have to comply with new regulations. For example, if you hire new people, that might place you in a different category as an employer, which in turn means you will be facing other compliance issues. New HR tech can help monitor when you must comply with new regulations. They can also help you with the actualompliance itself.
Fewer Errors for Data Entry Tasks
If your company is still relying on paper documents and on systems that are not integrated, then there are plenty of chances for errors on the entries and for duplicate entries. Those are simple mistakes but they can have disproportionate effects on your business.
New HR technology can make the data entry more efficient and less prone to errors. A good example is when an employee goes for a different healthcare option. In an integrated system, that upgrade will be automatically reflected on all of the systems and records.
More Time for Strategic Planning
The old way of handling HR issues like using paper documents and entering takes up a lot of time, at least compared to using new HR technology. When using newer HR tools and technology, your HR team will have more to conduct planning and creating strategies. They can skip the repetitive data entry tasks and focus on tasks that have more strategic benefits for your company.

Easier to Handle a Multinational Team According to a Translation Company
With multilingual HR technology, your HR team can handle an international workforce much better. What's even better is that they can do it remotely now. Tomedes, a translation company, with a full range of professional language and content solutions, focuses on overcoming language barriers and worked with the HR departments of numerous companies going international in the past and they have pointed out how new HR technology has made it easier for HR teams to handle an international workforce.
Professional Translation Company Tips for Using Multilingual HR Tech
The pandemic has accelerated the acceptance of remote work. As the world enters 2022, 74% of professionals expect remote work to become the standard. The resurgence of remote work has led companies to seek talent from all over the place. It frees them to hire people from other countries.

While hiring an international workforce has a lot of benefits for companies, it also opens up problems. It makes it harder for HR teams to handle a multinational workforce. One way to deal with this problem is to use multilingual HR tools.
Multilingual HR technology is now essential for companies operating with an international workforce. It makes the interaction and the management of teams from other countries easier. Here are a few tips that they can offer to companies that are seeking to go international and will be using multilingual HR technologies.
Some of the HR technologies that are in use now are employee-facing, meaning, it is the employees that are using or updating them. Examples of this are time-tracking software and productivity tools.
Here are the tips from a translation company on how to maximize the multilingual HR technologies that are available to you.
Get to Know Your Workforce
How well do you know the foreign employees that were hired? Are they fluent in English? What language do they speak?
If the employees can speak English as a second language, then there might be no need for a multilingual tool at all. You also need to know them so you can be sure that you are picking the right languages. Many of the HR technologies will have added cost for the multilingual version, so you have to be sure about the additional language you are getting. Are those languages really necessary for your team? Will adding those languages be worth the cost? Remember, the cost of adding languages to your tool can be high.
Define Everything from the Recruitment Process to Termination
All the processes within the company including the recruitment process down to how an employee will be let go, should be clearly defined and written down. Once that has been written down, that can be made available in the other languages and integrated into the HR tools that you are using.

Provide Training in All Native Languages
While it's great to have the tools available in multiple languages, you won't get the most out of it if the employees using them do not fully understand their features and functions. The best way to resolve this problem is to give them training using the tools, especially the employee-facing ones in their native language.
This can be a challenge. In the first place, the reason why you are using a multilingual tool is because of the language gap. The easiest way to resolve this issue is to work with a translation company in translating the training documents.
A professional translation company can  clearly explain the contents of the documents and make the technical parts easy to understand. They would know how to properly place the explanations in the right context.
Have Supporting Materials in Their Native Language
While offering training in the native language of your employees is essential, it's not enough. You should also consider providing them with supporting documents that are written in their natve language. That way, they can always go back to those documents when something is unclear about using the tool. 
Again, you will need the help of a good translation company for this. A translation company can ensure that the entire document will be translated properly and adapt it for the target audience. There is no lack of a professional translation company that is available now but not all can adapt the content for the right region. So, you need to choose a company that has extensive experience in the field.
Use Demos and Videos
The best way to teach your remote employees how to use the tools that you have is to give them demos. These demos can be done live during training or they can be recorded as videos. The video option is way better because they can go back to them as reference. Actions can bridge the language gap when you want people to learn something.
Have a Multilingual Support Staff Through the Help of a Translation Company
This option is mostly for the larger businesses that have the resources to hire the people they need. But ideally, you need to have an HR staff who can speak the language of your foreign workforce. That way, your HR team will also understand how the tool looks from the end of the employees. Having a staff that speaks the target language can also help in the recruitment process.
Maximize Use of Multilingual HR Technology
Building a remote workforce can be a daunting task. It requires a great deal of resources and you need to adapt. Your team should be ready to change their processes and how they handle things from the recruitment process down to the exit interview.
Having a remote workforce is fast becoming the norm now for companies around the world. This trend is skipping over the traditional borders. This means your HR team must learn how to adapt to the changing setup. The HR technologies that are currently available are perfect for allowing you to expand your team to other countries.
Maximizing the use of multilingual HR tools requires a lot of work. It calls for a great deal of training and companies recognize that but sometimes they don't know how to go about with it.
Join Our Award-Winning AI Recruitment Software
Demos are a great, fast way to learn about iSmartRecruit.
Connect with us now to learn more!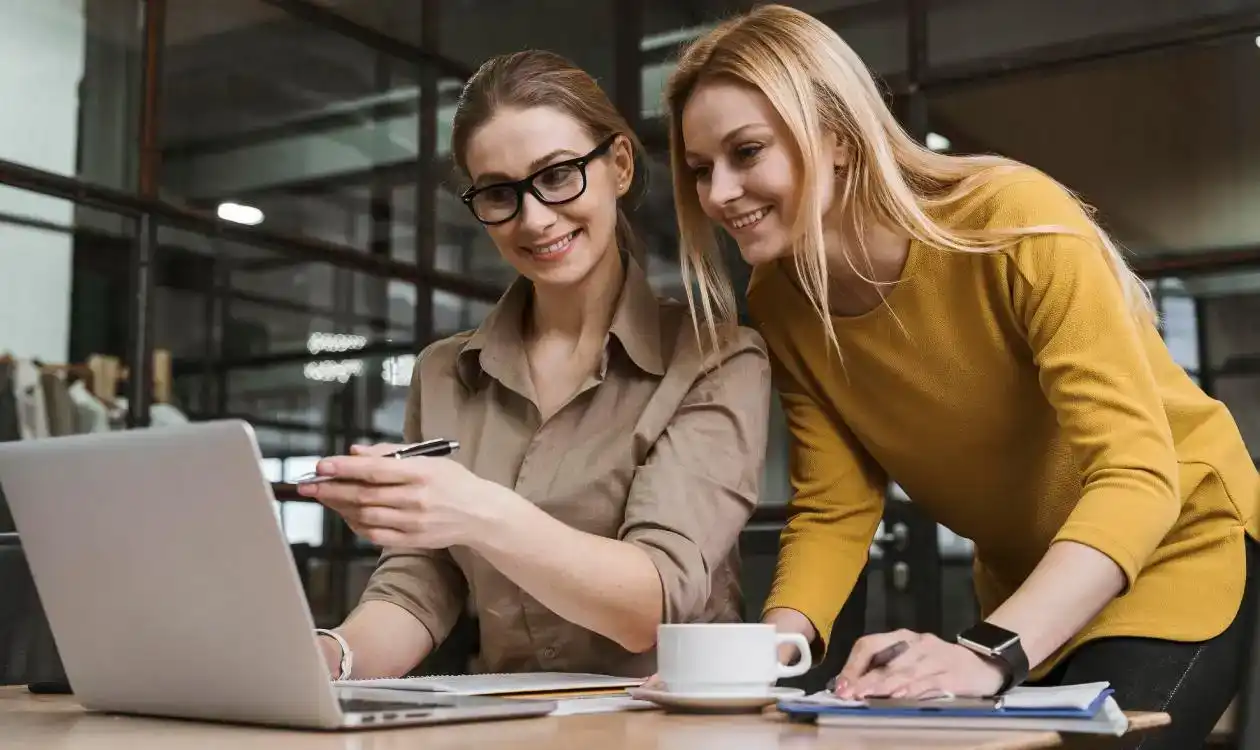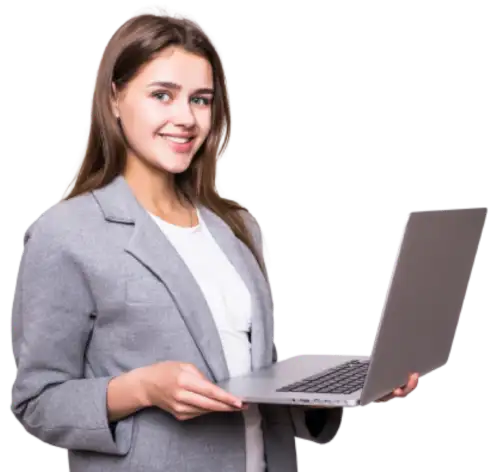 I hope you enjoy reading this blog post.
If you want our team to automate your recruitment process, just book a live demo.