HR tools are the broad range of technology that has become the standard and crucial component for the HR industry. Want to choose the best HR tools for your HR team? then this blog will surely help you by providing the answer to the following questions:
Which are the best human resource tools?

Which HR tools include in the HR software list?

What are the different HR tools?

Which are the HR tools for startups?
Just like the pandemic keeps reshaping the world, technology is also rapidly advancing, and industries are finding its ways to enhance their response. Those companies that want to stay afloat will have to stay ahead of the competition and find that edge-cutting benefit that'll make them stand out.
That's where a myriad of tools for HR and little tech helpers come into the picture.
The HR industry is an ever-evolving sector that doesn't allow itself to stay behind, resulting in embracing new trends and leveraging the latest technology. But it is not all about the competitive advantage or combating the pandemic's aftermath.
Employers and recruiters also seek ways that will turn the candidate and employee experience into a seamless one, ensuring the best for all its customers.
It is not surprising that 80 per cent of HR professionals believe that incorporating human resources technologies into their processes has improved employee attitudes toward the company.
Hence, the use of HR technology will keep increasing, and its focus will be talent acquisition tools (49 per cent), employee experience (48 per cent), skills mapping (46 per cent), and intelligent recruiting (45 per cent).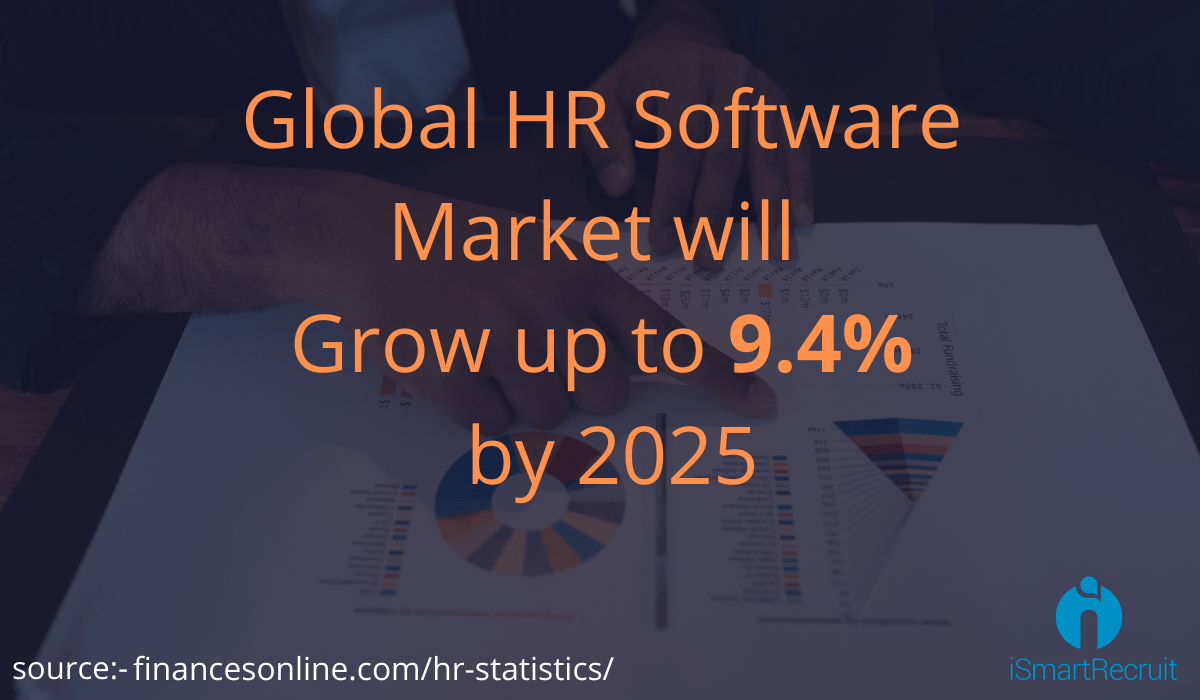 As the global HR software market will grow up to 9.4 per cent by 2025, more companies will join the technology revolution and implement advanced systems to achieve their objectives. Today, we are analyzing which appliances will transform the future and be must-have HR tools in 2021.
25 Best HR Tools for Ambitious HR Teams
HR tools are developed in different shapes and sizes. These HR software tools help the human resource department to carry out day to day activities. Ease your overall HR process through AI-based features and make it hassle-free.
There is an extensive list of HR software tools, but here we mentioned the top 25 HR software that every HR department should adopt.
61 per cent of companies say that finding compatible and experienced hires is the biggest challenge in the recruitment process. With this recruitment platform, you will make candidate sourcing easier because it targets and engages all candidate profiles across the entire web.  Thanks to that, your team will get the HR tools that automate the sourcing of qualified job applicants, intensifies the visibility of your job ads, and combines effectiveness and performance.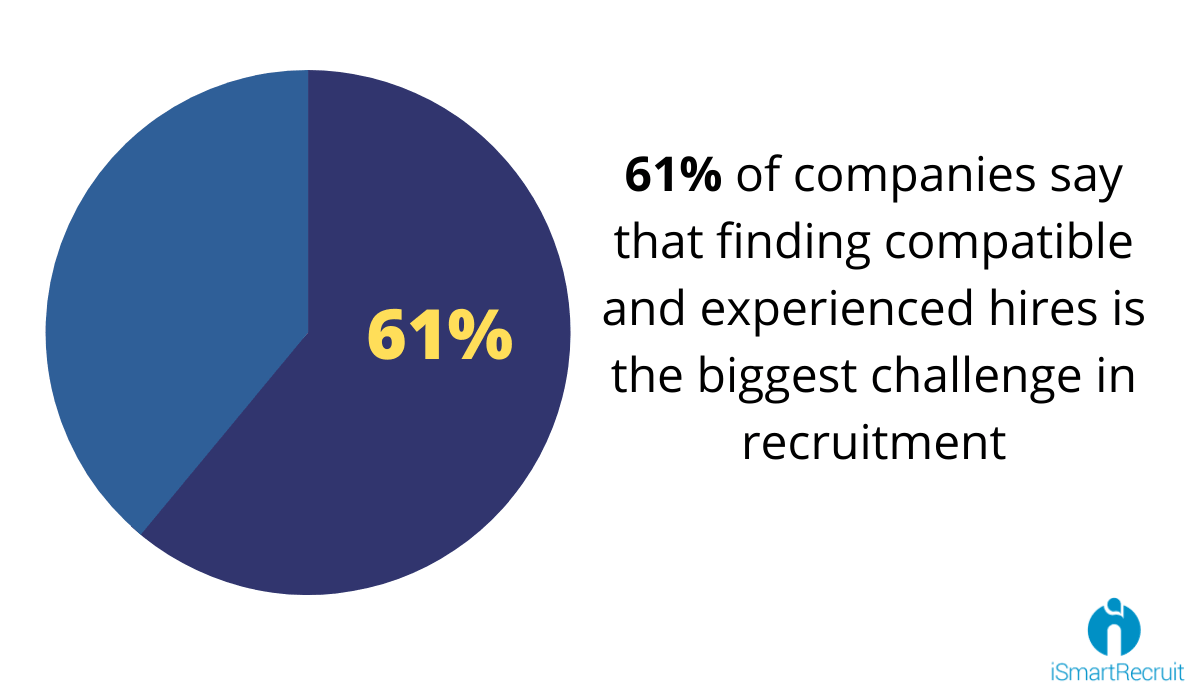 If you want HR tools that will make filling your recruiting funnels easy and attract top-notch talents, Appcast Xcelerate will take your candidate sourcing to a whole new level. Thus, it will provide you with an intelligent and programmatic job ad distribution.
This is one of the HR tools whose goal is to connect you with well-performing and dedicated recruiting managers. It is convenient for large enterprises just as much as it is for small businesses, and companies of all sizes will find it affordable.
Thanks to this platform, you will never feel lost again when developing and conducting the hiring process. This tool for HR will allow you to document every phase, share your knowledge, and expertise, and find all the insights you need.
Another HR tool that will ease the recruiting process, but this time by managing your team's recurring checklists and procedures, and turning them into actionable tasks.
With this HR software, you can track progress and nurture the collaboration team. Besides, it comes with a simple interface and intuitive keyboard shortcuts that will let you seamlessly create structured documents.

Speed and accessibility are among the crucial elements of a smooth recruitment process. This one of the handy HR tools that will save your time, money, and alleviate stress due to bringing all your paperwork to mobile devices.
There's no more need for tedious and hectic documents and a pile of papers. Thanks to this HR software, you will have a digital future at your fingertips.
With the all-encompassing and thorough software, Sage will make all the challenging tasks and activities feel like a piece of cake. The software will help you onboard your employees, automate all essential HR processes, and get custom reports and meaningful graphs. These features make it a complete HR solution that will take care of every step of the hiring process and make you fall in love with your work again.
Going back-and-forth when scheduling meetings and sending an email is one of the hardest recruitment struggles. If only there were an easy and smooth way to track your daily plan, availability, and make appointments with the clients. 
Calendly's goal is to make that process seamless by allowing calendar integration, control over your schedule, and collaboration with the whole team.
Diversity, inclusion, and equity are the pillars of a fair candidate experience. Yet, sometimes the inequality starts with job ads and biased language you can find within them.
Textio is a platform that reads and analyzes language patterns to identify and eliminate bias. By using this app, you can nurture a culture of belonging and ensure that you are reaching the right talents. Thus, we can say that this is one of the unique HR tools.
If you want meticulous and exhaustive automated Applicant Tracking Software (ATS) and recruiting software, and one of the modern HR tools that will speed-up and empower your recruitment process. Thanks to its advanced algorithms, this ATS will free you from analyzing resumes manually and take your candidate matching to the next level.
Thus, it allows automated end-to-end communication, a seamless and visual hiring pipeline, and integration of job boards and social networks.
Thanks to this one of the best HR tools, your whole team will feel a difference. Its goal is to make your businesses seamless no matter what's your role and position, making him suitable for company owners, human resources, managers, and staff.
The software works on a the principle of managing workers' onboarding, employee data, files, and time off in one web-based platform. Thus, you will love its simple and straightforward user interface.
The focus of this incredible HR appliance is business scaling. The software will remove all those tedious and time-consuming tasks, such as approving holiday requests, updating employee information, and compiling various reports.
The result is the elimination of repetitiveness, which is one of the traits that makes it so easy to start hating the job you love. Well, with this HR software, there are no worries your work will ever become dull and just a way to earn money.
HR Tool #13: Trinet
We include this tool in the list of highly responsive HR automation tools that offer full-service HR solutions that will team you up with an expert that will address and help you solve your problems. The goal is to help you grow the business by providing you with HR consulting expertise, employee benefits packages, payroll services, risk mitigation, and self-service and mobile tools.
HR Tool #14: Eddyhr
This young and thorough applicant tracking system will be the all-encompassing solution that will help you grow your business. It includes all essential HCM management tools that take care of onboarding, payroll, and employee training. Hence, it is one of the HR tools for recruitment.
Thus, its features allow you to identify, hire, and retain top talents by streamlining your recruitment process and automating communication. 

Unfortunately, many companies can't afford expensive and top-end systems, but not everything requires a fortune. Instead, some high-performing and world-renowned platforms are free and available to everyone. This all-encompassing HR system consists of the intranet, HRIS, workflow, employee self-service portal, and time management tools.
Thus, it will provide you with seamless employee onboarding and engagement. It is cloud-based and perfect for small business without a dedicated IT staff.
With this efficient and modern HR software, you will provide your team with a tool that will help the managers become better leaders. The goal is to alleviate and ease your one-on-one meetings, team report development, and update automation.
Know your team has some unique features, such as Culture questions, Heartbeat check-in, social questions, and icebreakers, and that will enhance your team buildings and management.
HR Tool #17: Glint
It is a unique and modern people success platform that has the goal to enhance your employee engagement, people development, and to improve business results. The software will provide you with mobile micro surveys with 18 proven principles of engagement.
Another great thing about this highly-effective platform is its straightforward and intuitive dashboard with an attractive mobile app. There is also analytics that will track and increase hire engagement.
In the times when diversity and inclusion are finally HR's hot topics, there is a need for a platform that nurtures these values and encourages companies to do the same. Culture Amp is a game-changing platform that will improve your people-culture connection while working on your company's engagement, performance, and retention.

With this modern HR tool, will make sure that your job ads are effective, concise, and tailored to your ideal candidate. Every job offer has an unconscious and subtle gender-coded language, which can have a discouraging effect on people. Thanks to this platform, you can check every job ad before publishing it and ensure that it's communicating the message to the right people.
Have you ever thought how wonderful it would be if there were only an app that collects all the latest HR news and information? Well, there is, and its name is Career Cloud. It allows you to browse all human resources-related information and keep in touch with events, insights, and conferences. 
Misplaced job applications, missed interviews, and communication gaps are common woes of many HR pros today. ProofHub, a feature-rich and easy-to-use software application allows you to store, organize, and share all your digital files and documents in a centralized location.  
 
Scheduling interviews and adding reminders is easy, and so is making important announcements and subscribing people to them. Communication problems are eliminated with useful features like Group Chat, Discussions, and Mentions. Integration with other apps you already use enables you to manage all your tasks seamlessly from a single platform, without going back and forth in long email threads and switching between multiple tools.
Keep your HR department compliant with all whistleblowing laws using this software. Vispato provides a secure and anonymous whistleblowing system that helps protect your company from wrongdoing and keeps your employees safe. It's a must-need HR tool for your startup business to implement. Having this software will help improve your retention rates as well since it keeps your employees safe, protected, and happy in the workplace.
Grove HR, an emerging HR software, focuses on employee development and building social connections within the workspace. It is further segregated into three parts - Agile, Mobile and Social will transform your company culture for the best. 
Agile HR: Focused on streamlining Core HR processes and empowering employees to take the lead by developing themselves

Mobile HR: Focused on providing a beautiful mobile-native experience to the modern employees

Social HR: Focused on creating a digital community by letting employees engage and connect authentically
Recruitment, Onboarding, Employee Management, Time Attendance, Time off, Mobile App, Payroll, Report, Employee Engagement and Performance Enablement are now integrated into one platform called Grove HR. 
With factoTime, you can automate employee attendance and payroll calculation. factoTime offers a unique and secure feature for clocking in/out. In addition, employees can mark their attendance easily with their mobile phones; to eliminate duplicate punch, the app offers features like a punch with selfies and location and device from a restricted. 
The app calculates salary from the attendance data and helps in the payroll process. Employers can easily download details reports for the employees. The tool is made for small and medium businesses to automate employee monitoring activity.
Boost productivity, streamline operations, and maximize your potential with UBS — a complete ecosystem of tools to help you run your business without being overwhelmed. You get to monitor and organize your tasks, invoices, clients, employees, and job applicants efficiently. Manage hiring, onboarding, employee attendance/leaves, and performance reviews from a single dashboard with our powerful HRMS software module.
Boost Your HR Team's Productivity Through the Best HR Tools Software
Many HR management started using online HR software in order to optimize their work. But still, numerous HR teams are seeking the best HR tools for regular operations. 
Above 25 best HR tools not only help you to streamline your HR process but also make your team more productive.
Ready to See iSmartRecruit in Action?