Unlocking Excellence: How HitContract Elevated Hiring Quality by 38%.
How HitContract Elevated Hiring Quality by 38%.

Indeed the current time is a golden era of startups. Technology is rapidly developing and has become a mainstream topic. Another reason is that big companies have lost the ability to innovate because they are focusing more on being good at scaling the businesses at a large scale than offering innovative products. That is where startups come into the picture. Startups tend to be more nimble, and they primarily concentrate on solving problems faster. And that is the nature of innovation, right? 
So, it has become imperative for startups to hire the right people because skilled people help them to scale their small businesses quicker and achieve their goals effectively in a brief time. Hence, the statement is true for early-stage startups by Glen Waters that goes like this: "Hiring fast is common in competitive labour markets, especially when you have money burning a hole in your pocket from funding."
However, hiring a great candidate is a challenge that every startup and small business face nowadays. The market is fiercely competitive, and the demand for talented professionals is skyrocketing. So, to recruit the best talent, employers must have a structured hiring process that offers a positive candidate experience and a strong employer brand.  
This blog highlights the best hiring practices early-stage startups and small & mid-size businesses can implement in their recruitment strategy for growth. So, let's get started!
Before Starting Hiring, Address The Two Questions
First of all, recruiters and hiring managers in startups need to put a lot of thought and address the issues they might face along the way. So, before starting the hiring process, the whole recruitment team need to understand the entire hiring cycle and locate the obstacles they will probably face at each stage of the recruitment and try to come up with creative solutions. Let's understand the essential questions that recruitment managers and recruiters should ask. 
Why do Early-stage startups need to hire?
Asking the following questions will help employers and the hiring team to understand the need for the open role. 
What would be the Hiring timeline, hiring budget, and resources required for recruitment? 

Is a tech can replace the work you're hiring for? 

Is the current employee can do the work? 

Is the requirement temporary or permanent? 
These questions also provide more clarity to your teams on the primary reasons for the hiring process. For example, wouldn't it be great if your current employee is skilled enough to do the work for which you are hiring from outside? It saves hiring costs and reduces the risk of bad hires, and the current employee is adaptable to the company culture. Also, it will be beneficial for that worker, too, as they will get a career growth opportunity which one is always looking for. 
Suppose tech can replace manual human work. Then it would be the cherry on the cake, right? Because the technology not only reduces the recruitment budget but also works faster with accuracy compared to a human. 
Once hiring managers finish discussing the abovementioned questions, they must provide the clear-cut and realistic requirements of the open job and the reason for hiring outside of the company. 
What does your ideal candidate look like?
Indeed, the statement is accurate, goes like "This is not my job" - "this sentence is a survival in a big organisation and death for a startup." Because in the startup, employees are expected to do various problem-solving tasks, which sometimes are not necessarily included in the role they get hired for. 
Therefore, the hiring process is trickier than it is for other types of organisations. So, it is important for employers to have clarity of the mindset of the talent they require for the particular role. 
For example, the candidate should be interested in the work outside of his/her job and be good at multitasking. The candidate must have an explorer kind of nature. The ideal candidate must strive to learn new things as the startup is growing rapidly and new problems often come, which could provide a great deal of learning. 
In addition, the hiring manager or employer needs to list down the top 3 must-have skills, define the experience they must have, and the multitasking and curious nature of the candidate as they have to indulge in various types of work and have to do more than they get hired for. 
Tips For Early-stage Startups to Hire Top Talent Faster
1. Develop structured and team-based hiring collaboration
Structured and candidate-friendly hiring processes generate outcomes like reducing unconscious biases, strengthening company culture, making smart decisions based on the data, and decreasing redundancy and interviewer time. 
So utilising recruitment software like Applicant Tracking System can help startups to do effective team-based and structured hiring where every member is involved in the process and feel valued. 
ATS allows everyone in the recruitment team to stay up-to-date about the status of the process at each stage and make informed hiring decisions. The personalised portal helps the team to do communication through candidate and client portals smoothly. By using the system, the hiring managers can assign different tasks to the team members. It offers you access to your dashboard from anywhere and allows you to review candidate profiles, schedule interviews automatically, and conduct video interviews with the candidates.
2. Work on your employer brand to attract top talent

It's true that employer branding is a vital parameter In order to attract potential candidates. According to the LinkedIn survey, 39% of respondents agree that employer branding will be a long-last trend to focus on in the future, and 59% of recruiting leaders worldwide are investing more in employer branding. 
It is all about showcasing the mission, vision, and values of the startup and highlighting the positive point for your new potential hires and current employees.  
So, to raise awareness of your startup and present a strong brand to job seekers, you need to work on your recruitment strategy. You must post relevant and compelling content on your website to attract like-minded people. For example, to attract tech enthusiasts, you need to create a website that is tech-savvy and talks about the latest tech trends. 
Moreover, recruitment marketing platforms enable you to leverage the advantages of advertising on various social media platforms about your brand and connect with the target audience. 
Also, don't miss out on attending recruitment events and career fairs because they are the best way to interact and engage with active candidates. 
Note: Consistently measure performance. So, post helpful content consistently on digital platforms to reach a maximum number of people.  
3. Come up with creative ways to market recruitment
Increase generating awareness by effectively marketing the open role. Use fruitful features of ATS, like website integration, to post an unlimited number of jobs with just one click on various job boards and social media platforms. Reach a wider audience and create powerful brand awareness, which enables you to find and hire top talent faster. 
The team has to be creative in email marketing campaigns and avoid the generic cold outreach template while reaching potential candidates. Instead of that, they can try something that sounds exciting. For example, they can write like, "Hey, we are having trouble with marketing our content online. It seems like you have experience in the field. So, we'd love it if you could be part of our growing team and share some useful insight with us?" Such personalised emails create a positive image of the brand, and the chances of them joining you get increase. 
Also, share videos on various social media channels about your employees, providing insights into the healthy and supportive work culture of the company. Be transparent about the recruitment process and mention everything clearly in the job description. 
4. Leverage recruitment tech to automate the recruitment workflow

Indeed, tech has become a boon for the human race currently. Almost every industry is using technology to manage workflow. For startups, it has become a lifesaver as it offers more accurate work on a consistent basis than humans. So, to manage the recruitment workflow effectively, recruitment technology can help immensely. 
There are assessment tools in the market to evaluate the candidates' skills and abilities. For example, tools like Codility measure the programming skills of the developers. On the other hand, the resume parser tool import resumes from various job boards and scan the key information, filtering the suitable candidate. 
Moreover, to conduct the video interview effectively, recruiters can utilise video management software. The Recruitment Chatbot provides 24x7 support and answers the standard questions. This way, it increases candidate engagement which is vital to provide a positive candidate experience.  
5. Offer unique perks and benefits
To retain employees for a longer time, employers must provide attractive benefits. Hence, providing perks like flexible hours, family time, off-site events, and rewards would be immensely helpful in increasing the retention period of employees. Offer them the opportunities to learn more by providing the expense of the online course that can add value to employees' knowledge. 
6. Be data-driven

Recruitment analytics and KPIs help hiring managers make data-driven recruitment decisions. Hiring managers can utilise recruitment KPIs to measure the performance of the hiring process. 
Applicant Tracking System provides the analytics and reporting feature which a team can access to view the performance of the hiring process. The team needs to discover some useful analytics, such as time-to-hire, cost-per-hire, offer acceptance ratio, top sourcing channel, and drop-off per stage, to enhance the quality of the hiring process. 
These recruitment analytics enhance the hiring process by providing information on the ineffective stages that can be removed and which sourcing and hiring channel are the most effective for investing more in them. 
Final Thought on Hiring for Early-stage Startup
In conclusion, it is way tougher when you are an early-stage startup because they are so many "WHAT IFs", mistakes, instincts, and risks in your way, specifically when you are finding and hiring the best talent. 
It may look achievable when you start; however, sometimes, things don't work the way you planned. And that's okay too. Because, as an employer, it is essential to trust your instinct and take risks at this stage. Find out the mistakes, learn from them, and fix them. This way, you can enhance the hiring process for candidates and your employees. 
Happy Hiring For Growth!!

Join Our Award-Winning AI Recruitment Software
Demos are a great, fast way to learn about iSmartRecruit.
Connect with us now to learn more!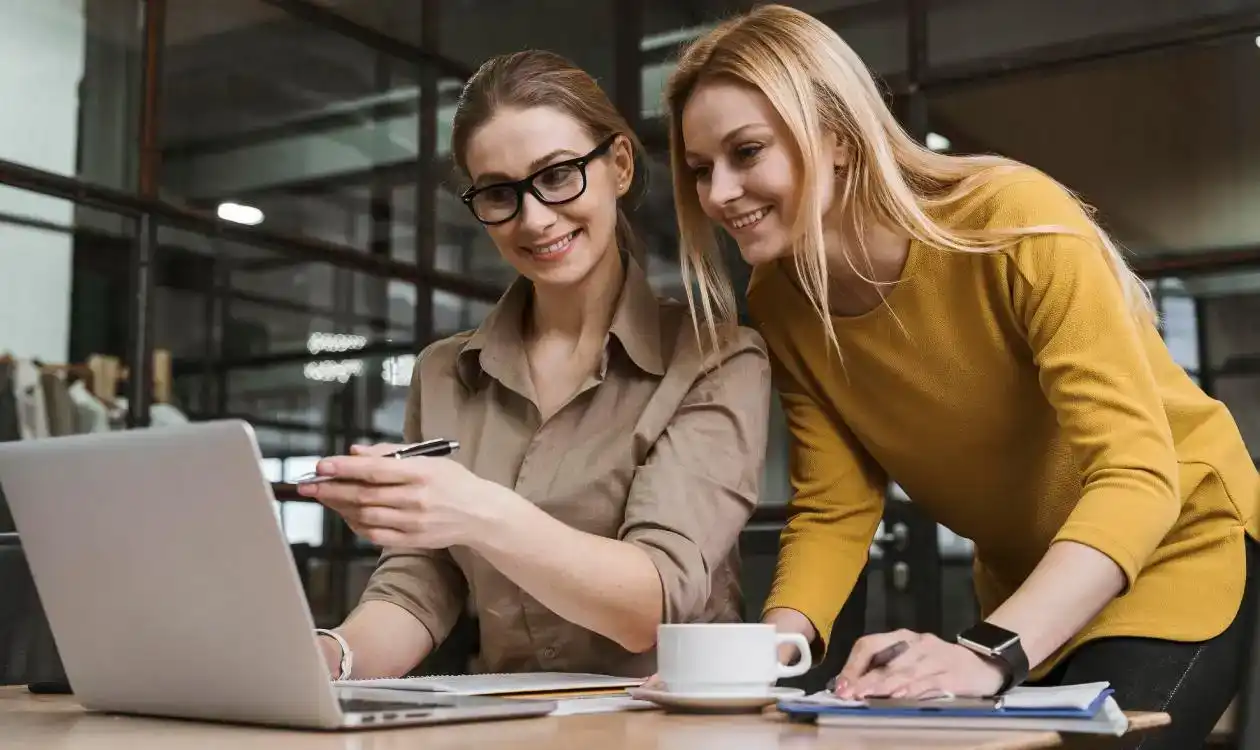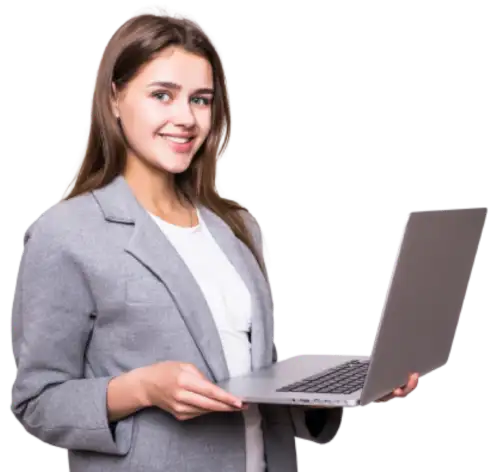 I hope you enjoy reading this blog post.
If you want our team to automate your recruitment process, just book a live demo.