Recruiting or Recruitment analytics are an essential part of the hiring process. These analytics are data-driven that lead to finding, choosing, and hiring the right candidates. A much-needed solution to prevent bad hire costs!
The technology optimizes everything, and discoveries keep increasing with time. Recruitment, too, has jumped on the bandwagon. Now, recruiters use data and analytics technology to reach the best candidates. We can say that the experts at analyzing recruitment data are surely going to rule the future.
Having said this, using analytics for recruitment is not a smooth process. If you're looking for a complete guide to optimize recruitment, you've landed on the right page.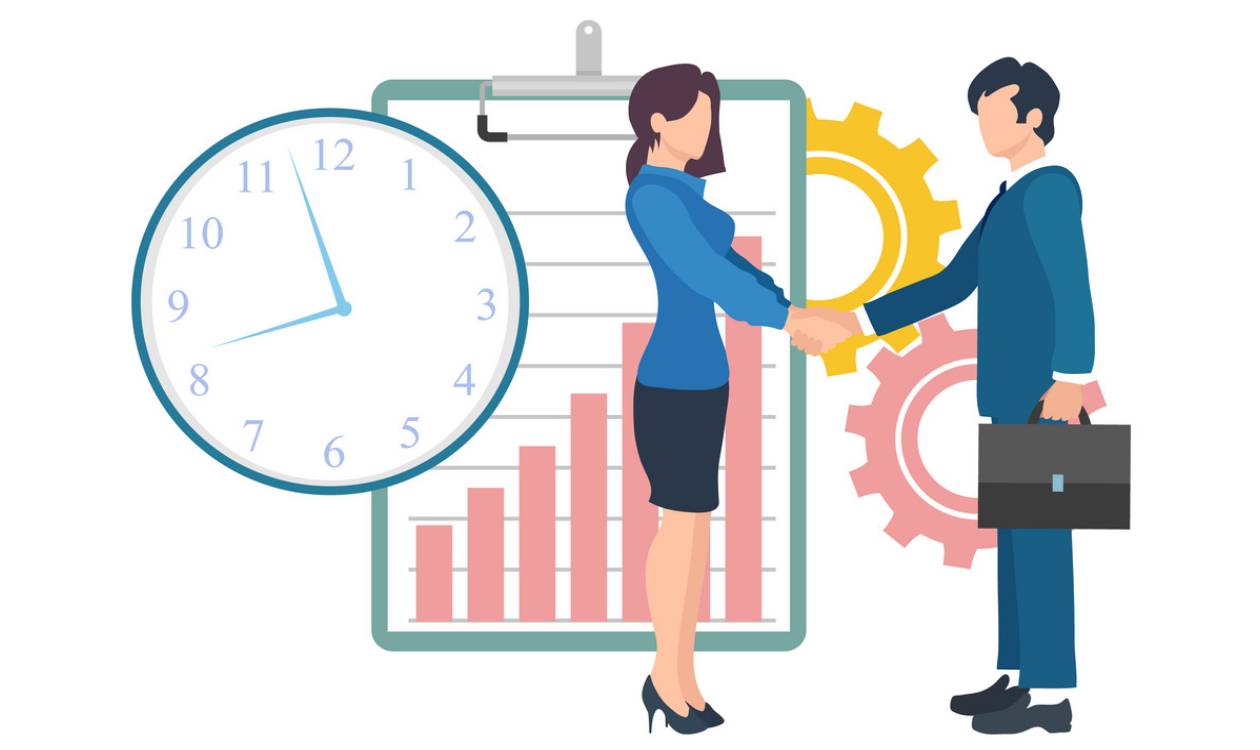 What is Recruitment Analytics?
It is important to understand what recruitment analytics is to go any further. Recruitment analytics is the interpretation of past data and patterns in the recruitment process. This data is studied carefully to understand the connections between variables. This analysis helps in making decisions for improvements in the recruitment process. Organizations that do not have expert analysts hire data analytics recruitment agencies for this job.
So, what are the recruitment data and their roots?
Well, data are the figures and statistics gathered from recruitment activities. These activities include candidate sourcing techniques, channels to find candidates, onboarding practices, etc. It can mainly be obtained from sources like,
Human Resource Information Systems (HRIS)
Satisfaction survey forms etc.
Advertising websites to study click-through and conversion rates.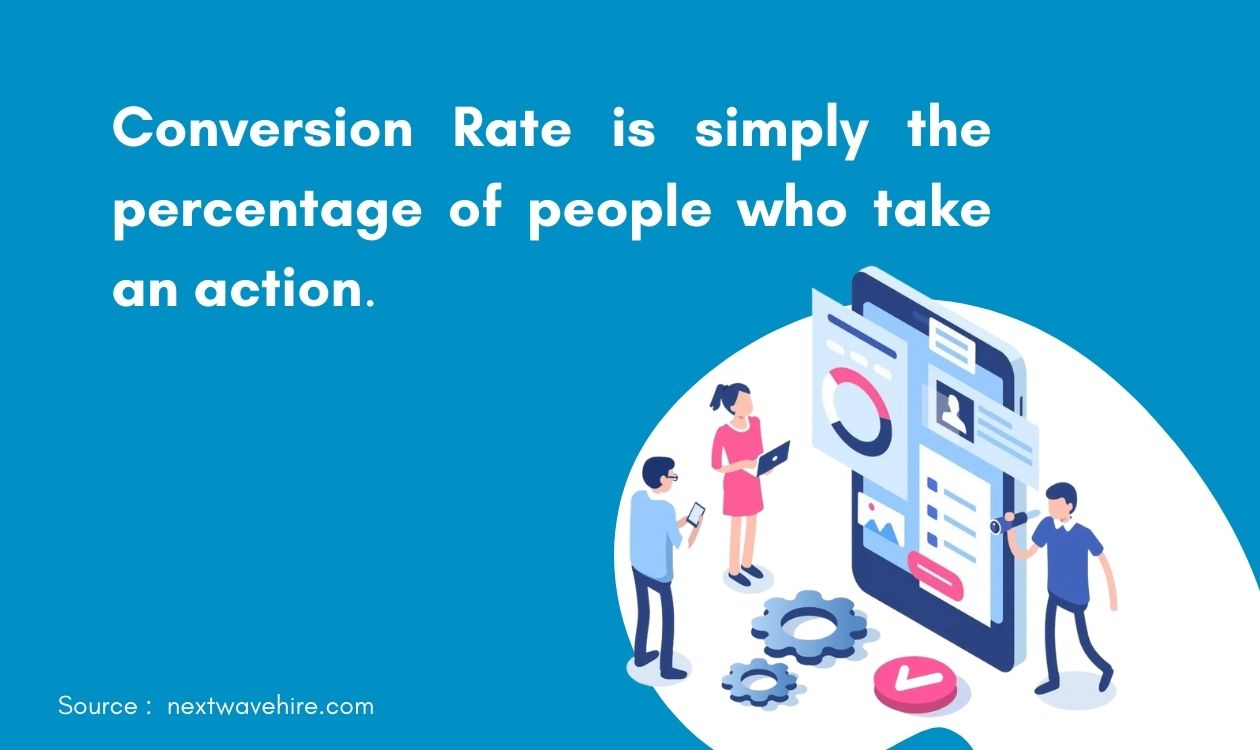 However, the data collected from these sources are raw. But, when the data is analyzed, recruitment data analytics are formed. By studying those recruitment analytics, HR makes decisions about any required changes.
What is in Recruitment Analytics for you?
As an employer, you know qualified candidates do not remain jobless for long. But tracking the right candidates is a challenge. It is where recruitment analytics plays a game-changing role.
Recruitment analytics tools facilitate answering all the surfacing questions, such as
What are the common traits of qualified candidates?

Which is the best channel for candidate sourcing?

What is Cost-per-hire?

Which HR software gathers better results?

What is the common failing phase of the candidates?
Recruitment analytics give an organized answer to these questions. So, the next time you're stuck in managing recruitment, use the data to overcome confusion.
Key Metrics in Recruitment Analytics
We now know the usefulness of recruitment analytics. Next, we will discuss some of the key metrics in recruitment analytics. These metrics are studied to form the predictive analytics that directs your recruitment actions.
Time-to-hire
The time to hire begins the day you know an employee is about to leave and ends when you fill the vacancy. Time-to-hire data tells how long it takes to hire employees, which indicates your effectiveness at talent acquisition. According to LinkedIn, the time to hire ranges from a few days to four months, depending on different industries.


Cost-per-hire
This indicates the costs incurred for hiring each candidate. No employee is hired without spending money. Recruiting software, advertisements, travel costs, and interviewee accommodations are some of the costs that your company bears. This data helps you in budgeting and taking action to increase employee retention rates.
Source of candidates
There are multiple sources that you receive CVs from, such as your website, social media, walk-ins, etc. But how can you figure out which is the best source of hire? You can know it by learning the source of the candidate's data. It tells about the most useful platforms of candidate origin so you can utilize them better and drop the rest. Stats tell that 89% of recruiters found potential candidates via LinkedIn, surpassing Facebook and Twitter.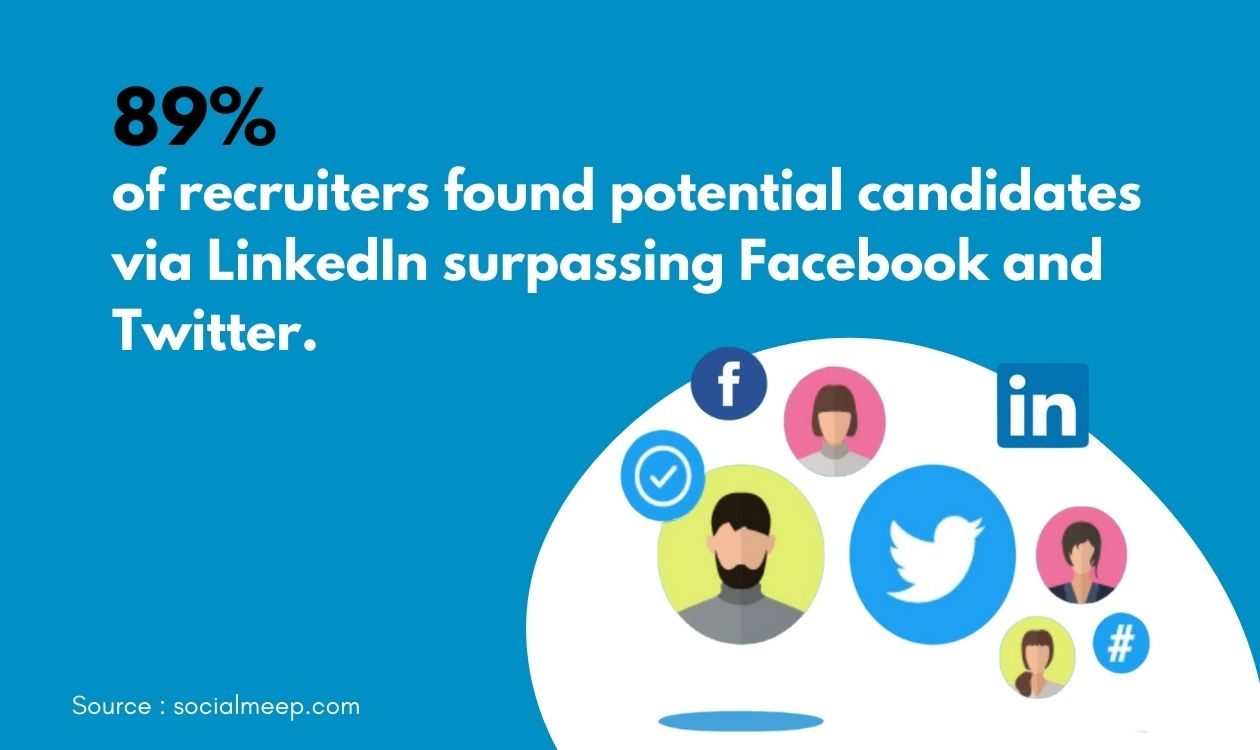 Number of applications per position
For each job position, you receive multiple applications. This metric tells the exact number of applications you get for each job. Sometimes you receive more applications for a certain vacancy, while other times, you receive less. This metric will help you tweak your job descriptions for higher click-through rates. Did you know? Corporates, on average, receive 250 resumes per job opening.


Number of clicks on a job advertisement
It indicates the number of candidates who were attracted to your advertisement and clicked through. It helps in applying the AIDA model more effectively to your job ads, so more qualified applicants reach out to you.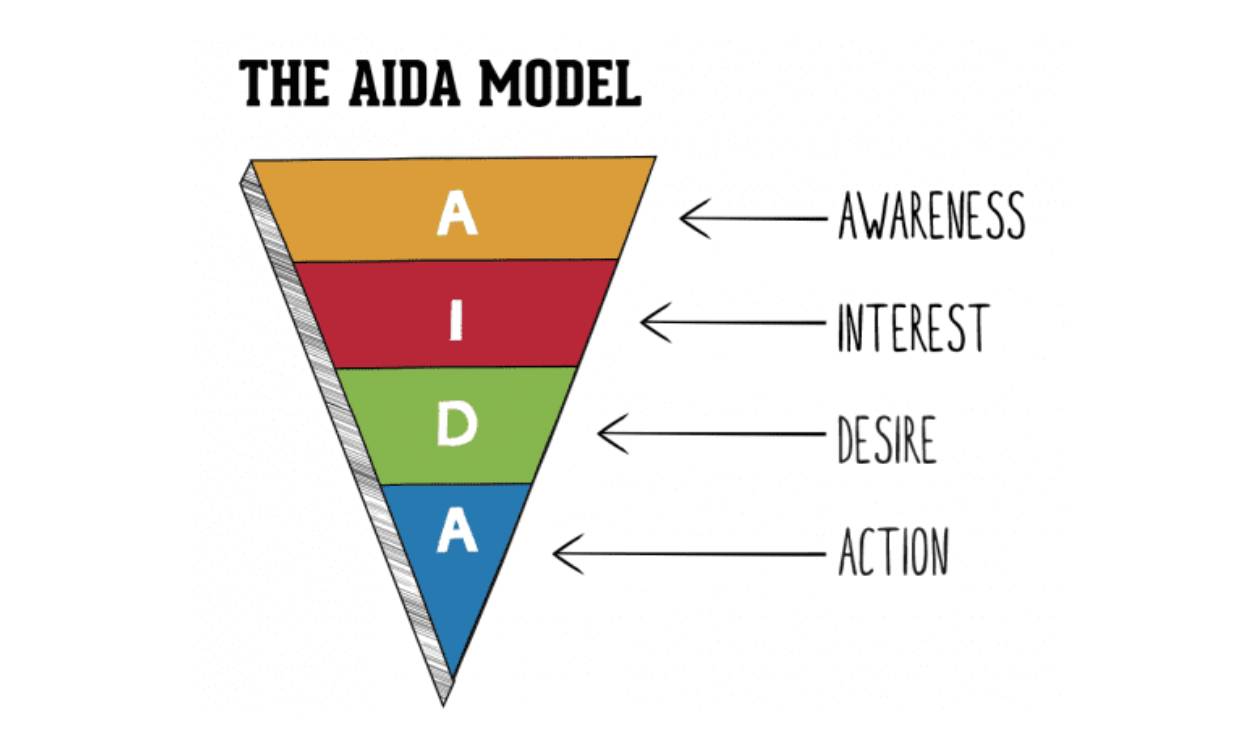 Application completion rate
This indicates the candidates' rate of completing the job applications. If there is a high completion rate, you're safe, but this might turn low too. A low completion rate indicates that not every applicant who started off completed the whole process. Did you know? The average application completion rate is 10.6% which drops further if it takes more than 15 minutes to complete the process. There could be reasons, such as technical faults, unethical questions, slow loading issues, mobile-unfriendly browsing, etc. Analyzing this metric will help you fix the bug.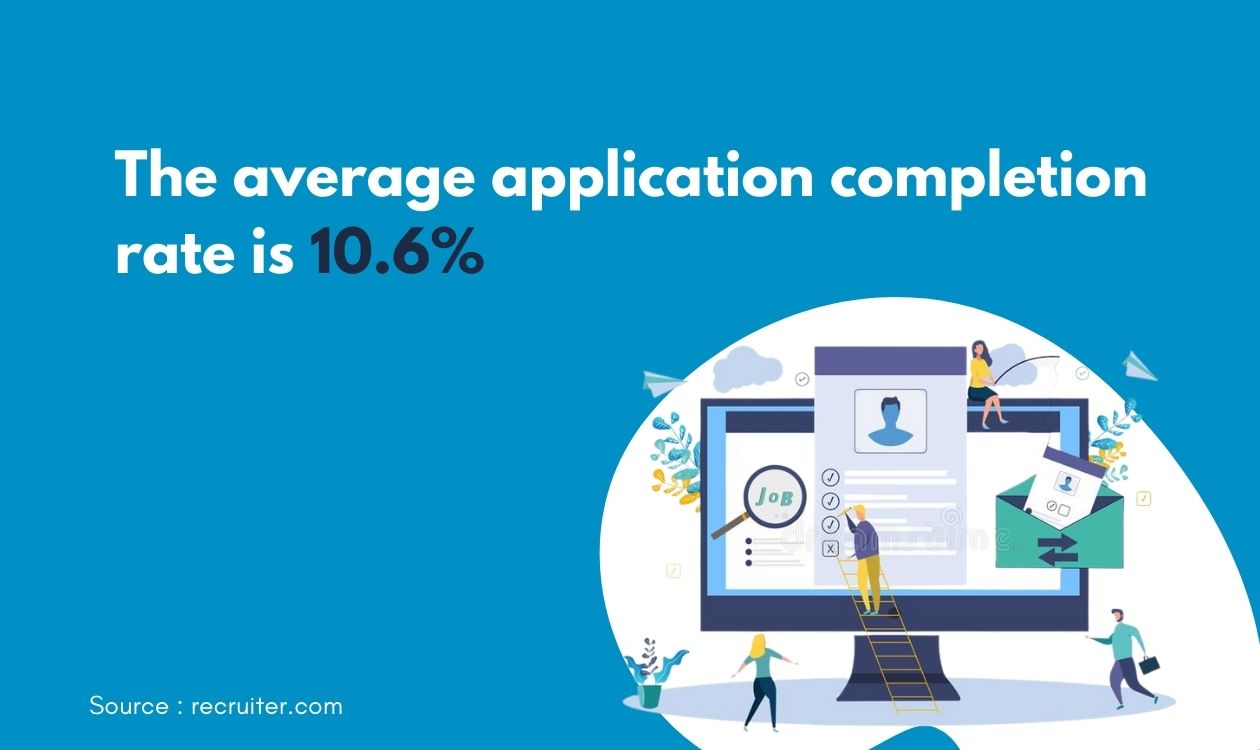 Levels of Recruitment Analytics
Recruitment analytics consists of three stages where you comprehend the scattered data. No, HR recruitment analytics is not as simple as it looks but requires operational reporting, advanced reporting, and predictive analysis.
Stage 1: Operational reporting
Remember the metrics we mentioned above? Here are where they come in handy. The metrics such as time-to-hire, cost-per-hire, source of candidates, etc., come from recruitment analytics software like ATS. You then describe and report the data. It is a basic and easy-to-go step without extra complications.



Stage 2: Advanced Reporting
In this stage, you use multiple sources to extract the data. For instance, if you need to know about the recruitment costs, you will observe cost-per-hire, source of hiring that is expensive and useless, etc.
By studying different data sources, you support the findings by facts resulting in minimum chances of errors.
Stage 3: Predictive Recruitment Analytics
In this stage, you analyze the data you gather that represents predictive and strategic analysis in recruitment. Studying the data, you formulate strategies that help in improving the outcomes. Similarly, predictive analysis helps in predicting future requirements and planning accordingly.
NOTE: The recruitment analytics may give a good sense of how things function but are not cent per cent reliable. It may be affected by uncertain scenarios. You need to plan carefully and form backup plans for unpredictable outcomes.
How can you use Recruitment Analytics to Optimize Candidate Experience? 
Candidate experience is formed through multiple dimensions. Hence, you need to focus on different factors as they are what determine your future productivity. Recruitment analytics plays a huge role in optimizing the candidate experience by giving a clear picture of how the candidates interact with your organization.
When the data is summarized, you know your strengths and weaknesses. It is better to retain your strong points for a competitive edge.
However, data analysis is one thing but how you respond to the surfacing issues in recruitment is what makes the process efficient.
Focus Points in Recruitment Analytics to Optimize the Candidate Experience 
We know that there are multiple factors in recruitment analytics, and it is not easy to focus on the details as they might distract you from your path. But, some factors will help you cover all the facts. These are as follows.
The success of your job advertisements 
Your ad insights tell you about your advertisements' reach to potential applicants. These analytics give you a clear view of how your candidates process your job ads. These insights tell you about the click-through rates, bounce rates, completion rates, etc.
You can then make changes to your job ads by including what the candidates are looking for and excluding unwanted details.
Performance of your career page
If you have a good brand name it means applicants regularly check your career page for any vacancies. Even if not, the career page is the doorbell to your organization. If it is working well, the candidates will stay. Otherwise, they would jump to the next organization. Additionally, Glassdoor reports that 35% of job seekers visit your career page to look for job openings.
You need to keep track of the site speed, application process, mobile-friendliness, etc., of your career page. Recruitment analytics will tell you everything in detail. Make sure your career page is performing well so you get quality applications in less time.

Your candidates
Knowing who your candidates are is very important. Where are they coming from? Which sites are they using the most? Which device are they using to apply? All these details in the recruitment analytics will help you adapt well to your applicants' needs.
The best source of applicants
When you know the sites that most of your candidates are coming from your job becomes easy. So, give more attention to those sites. For instance, if your recruitment analytics tell you that most candidates reach you through Facebook, you then need to make attractive job posts accordingly.
Recruitment Analytics: The Bottom Line
To summarise, recruitment analytics is your road map to attain your organizational goals. It helps you examine and analyze key metrics that tell how well your recruitment process is functioning. Furthermore, you get to know your recruiting strengths and weaknesses that help improve the recruitment process leading to quality hiring.
Constantly track your recruitment analytics to leave no stone unturned in making your organization productive. You just cannot skip any stage if you want the best outcomes. Yes, it takes time and effort, but it is worth it. Don't hesitate; just use recruitment analytics and see the benefits yourself.