Employer branding strategy is on the demand in order to improve the market presence of an organization. If you are looking for employer branding strategies or have many more question concerning employer branding, such as:
What is an employer branding strategy?

What are the best employer branding strategies?

Why employer branding and employer branding strategy?

What are the different strategies to improve employer branding?

How to build a brand strategy?
Then must read this blog Employer Branding Strategy: Improve Your Market Presence in 5 Steps.
Throughout the years, human resources (HR) and marketing have inevitably merged, bringing to the surface a crucial quality of every company - the company's brand. Brand Affinity Definition is an important concept that refers to the emotional connection and loyalty that consumers have towards a particular brand.
These marketing connotations have made it essential to give a company a story and background worthy of attention. These two elements play a significant role in employer branding, and that is one of the best ways to attract candidates.
The recruiting process is not only directed towards job seekers anymore. Before, job applicants had to create an appealing presentation of their skills and experience for notable companies to notice them.
Today, it is equally essential for employers to attract candidates and prove that they are the best choice because they can provide professional development.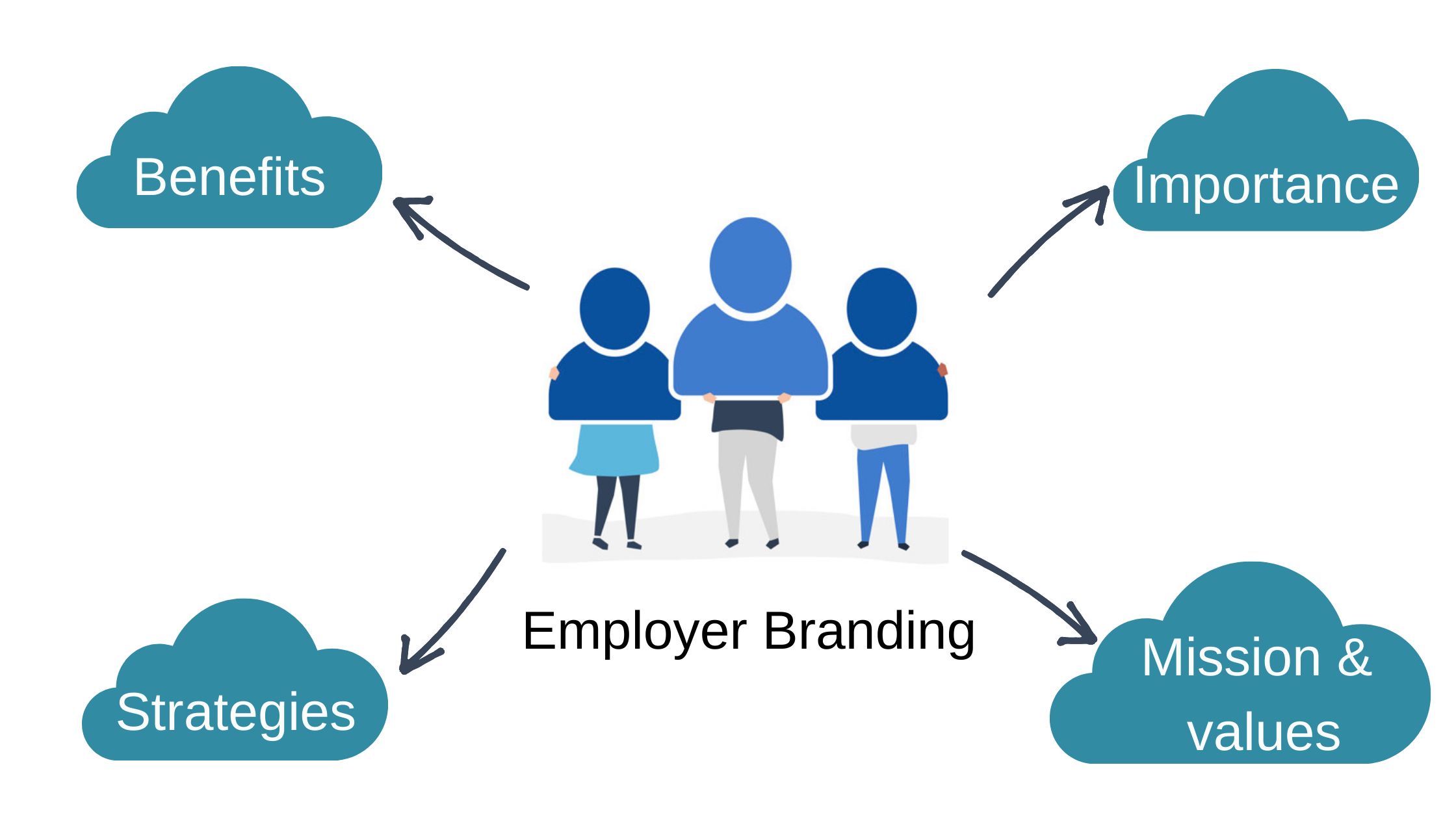 Companies are aware of the employer branding's importance, and they invest thousands of pounds in developing their brand and remain in a competitive position that can bring them the most remarkable talents in the job market.
However, many still doubt that employer branding carries such power, which results in losing a lot of opportunities. Hence, it's crucial to cast a light on employer branding, its importance, and its strategies.
What is Employer Branding Strategy?
Employer branding is the process of handling and maintaining the company's goodwill about the product, service or overall company's reputation in the market, i.e., in front of job seekers, employees and clients. This includes every activity that employers perform to add value to branding.

Whereas, employer branding strategy is the step, or we can say the tactics to build a terrific branding presence in the market. There are different employer branding strategies that employers generally implement, measure the result, and as per the outcomes; change the employer branding strategy.
Why Employer Branding Strategy is Important?
Forming a good reputation in the market is becoming a crucial activity of companies. The reason is the benefits they hold through strong employer branding. Thus, to make a strong employer branding employer needs to implement a varying employer branding strategy.

A strong employer branding gives many opportunities to the employer and eases the myriad of works of the employer. Thus, let's see the benefits that employers get from having a good employer brand and why is employer branding important.
#1. Employee retention and hiring
If you nurture a strong and reputable brand, your employees will be proud to be a part of your organization. Belonging to a well-performing, ambitious, and caring organization almost entices a sense of privilege and feeling special.
And employees care deeply about the organizational culture, which is why most job seekers check the organization's social media channels before applying. That helps them to meet the company's brand and understand whether they fit in that framework. 
#2. Alleviated costs per hire
Renowned and reputable brands have the advantage of not having to spend a lot of money on hiring costs. Instead, they can leverage the luxury of inbound marketing strategy, which creates a natural influx of candidates. These job applicants are already familiar with your brand, and they want to belong to it, which is why they will send their job applications even if you don't have open job positions.
Therefore, you can invest more money in branding or developing new products and projects instead of spending it on finding the best candidate.
That also alleviates your hiring efforts when it comes to the time needed to identify top talents because they will come themselves. All these benefits can also ensure being ahead of the competition.
#3. Internal brand ambassadors
A successful and profitable brand nurtures brand ambassadors among employees, which means positive word-of-mouth. These employees will share their good experiences and opinions about the company, which results in referrals boost. Hires will talk about your business, which reduces your overall marketing costs and increases brand awareness.
#4. Enhanced employee engagement
People don't enjoy working in companies with a bad reputation, known for misconduct or not treating the hires well. Therefore, strong and profitable brands will result in happier and more motivated employees.

Motivation is one of productivity's pillars, and that means growth in revenues and the company's performance. That also leads to business stability, which creates a domino effect - it attracts new potential candidates, and it makes the current ones feel secure.
Employer Branding Strategy: 5 Ways to Improve Your Market Presence
Employer branding represents the core values and identity of a company. Employers must learn the best practices that can help them convey their message and values to attract the most compatible talents.
These are the five best strategies of employer branding and how to achieve them.
Employer Branding Strategy #1: Strategic approach
A company first has to consider how potential hires perceive them and then alter that image until they reach employer branding that's aligned with their goals. However, only employing a marketing agency to do all the work won't be enough. Employer branding needs to be genuine because it relies on what current workers think about it and whether they agree. And, this employer branding strategy will help you to achieve that.

Hence, you should implement the comprehensiveness of HR and employee processes into this strategy building. That comprises hiring and new employees, compensation and appraisal programs, professional growth opportunities, internal communications, workplace environment, corporate social responsibility, etc.
Employer Branding Strategy #2: Define your company mission and values
Start from the internal level – clarify what it is that you stand for and let all your staff know. Make sure that all your goals, culture, and values are clear to everyone in the company because if they don't feel it, neither will others.
The best way to start is to find the best examples of vision and mission statements and then create your own. Choose the direction of your company and spread your intentions across all levels. Hence, being a reason we included this employer branding strategy in our top 5 list.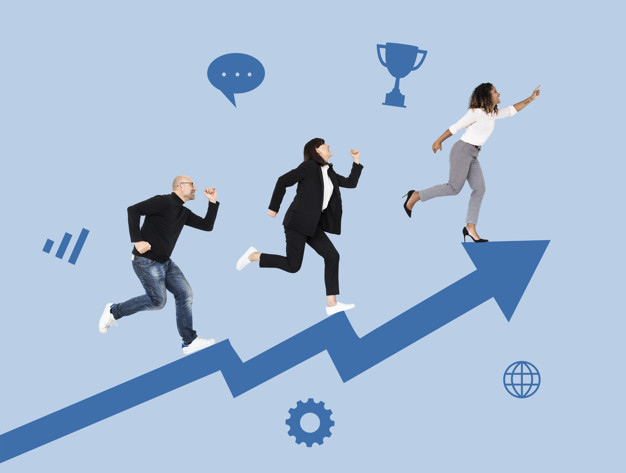 Remember, the mission statement explains what you do, and it needs to be concise and easy to understand. Thus, it needs to set you apart from your competition, especially if you sell similar products like someone else. 
On the other side, the vision statement presents your aspirations and the company's dreams. Therefore, it should be bold, big, and inspiring. The company's goals should move towards this statement as it represents the way you want to make a change in the world.
Employer Branding Strategy #3: Political factors
Although you might think some moves might be great financially, reflect it through a political prism, and consider whether they can affect your company in a negative way. Hence, you should be careful if you are planning to use overseas talents or turn to offshore production. This is what a political factor employer branding strategy covers.
Employer Branding Strategy #4: External factors
Pay attention to the external factors when building and maintaining your employer's brand, another crucial employer branding strategy. Your reaction to different outside factors can be either detrimental or empowering for your brand. One of the best examples is how companies are reacting to the current pandemic of COVID-19.

Employer Branding Strategy #5: Employer branding strategy ownership
Companies often consult with all internal and external stakeholders when creating their brand because that way, they can all claim ownership. It also helps to keep all the documents and goals on the same course. However, you will still need a specific team responsible for your branding strategy that knows how to include everyone.
Final Words on Employer Branding Strategy 
Always remember nothing is as easy as you think, nor any employer branding strategy will give outcomes instantly.  Thus, walk before you run. There is no need to rush the process in order to enjoy its taste. Once you are ready with the above things, start implementing them and measure the outcomes.
Want to Organize Your Recruitment Process?