Unlocking Excellence: How HitContract Elevated Hiring Quality by 38%.
How HitContract Elevated Hiring Quality by 38%.

Employer Brand is an organisation's reputation as a place to work. It is all about how you are perceived internally and externally as an employer. 
What image you have created in your audiences' minds about your company's values and work environment is vital to attracting top candidates and retaining high performers. 
Therefore, employer branding becomes incredibly important because the current hiring market is incredibly competitive. 
If the organisation fails to build and maintain a positive employer brand, then it will result in negative consequences like lower retention rates and higher recruitment costs. 
So, you need to tell a compelling and positive story about your company because storytelling is crucial to creating a positive image for your customers and future hires. 
To do that, firstly, you need to understand what an employer brand is and how to implement employer branding strategies to become the candidate and client's first choice. 
Let's dive deep into this blog and understand everything around employer branding! 

What is Employer Branding? 
Employer brand is an organisation's reputation among your employees as a place to work. The term 'Employer Branding' is all about how people perceive your company's culture, values and work environment. 
It is a process of promoting your unique identity as an employer and managing the brand to influence job seekers, current employees and other key stakeholders. 
Managing and influencing employer brands is crucial to attracting a wider talent pool and retaining top-level talent. 

Hence, it is important that your employees are happy with the culture of the company because providing world-class products and services will not enhance the employer brand if your workers are miserable in their jobs. 
Therefore, as an employer, your job is to make your current staff feel that their work is meaningful and create a positive impact in this world. 
 Let's understand the importance of employer branding. 
What is an Employer Value Proposition (EVP)? 
To create a strong employer branding strategy, you have to craft a strong Employer Value Proposition (EVP), but what is an EVP?  
Let's understand. 
EVP refers to all the positive aspects (salary, benefits, compensation & healthy work culture) an employer can offer to its employees in return for their skills, experience and contribution to the organisation's growth. Basically, an EVP directly states the benefits you offer as an employer. 
 It encompasses your company's vision, mission, values and culture that gives people a meaningful reason to work for you.

If your EVP is strong, then it will not only benefit you in attracting and retaining top talent but also help you prioritise your long-term goals, re-engage a dispassionate staff, and, most importantly, reduce recruitment costs. 
You can ask these questions while creating an effective EVP. 
What kind of talent will help you achieve your vision?

What matters to your current or potential employees?

What can your company offer that competing employers can't or won't?

What do employees currently enjoy about working at your company?  
Your benefits need to be well-defined and well established and implemented with your current staff. Consider offering the following benefits that influence people to work for your company and stay there for a long time. 
Positive & supportive work environment 

Employee recognition & rewards 

Flexible work hours 

Career development opportunities 

Overall compensation

Quality of work

Excellent management style

Accessibility and convenience

Travel and client exposure

Vacation time

Job security

Opportunities to perform community service
Why Is Employer Branding Important? 
Employer branding represents the core values and identity of a company.
Hence, if you nurture a strong and reputable brand, your employees will be proud to be a part of your organisation. Belonging to a well-performing, ambitious, and caring organisation almost entices a sense of privilege and feeling special. 
Also, employer brand shapes your audience's perception of you and contributes to the organisation's overall success by attracting potential customers/most qualified talent and increasing revenue. 
So, It's not just about hiring top talent; it's about creating a healthier workplace atmosphere where everyone feels valuable, thrives and helps in achieving the company's mission and goals.
Here are some of the reasons why employer branding is so important. Employers can leverage these benefits if they work on strengthening the employer brand:   
Positively impact the public perception of your company  

Attract top talent faster   

Reduced recruitment costs    

Decrease in time-to-hire  

Boost employee morale  

Gives you a competitive edge in the market  

Lead organisation to sustained growth, innovation, and adaptability  

Enhance employee/jobseeker engagement  
To grow in today's wildly competitive environment, working on an employer brand is a must for every business. 
Employer Branding Strategy 
Forming a good reputation in the market is becoming a crucial activity for companies. Employer branding strategy is a tactic to build a terrific branding presence in the market. 
Thus, to make strong employer branding, you need to implement varying strategies, as strong employer branding opens doors for new opportunities for employers. 
Here are the best strategies for employer branding.
1. Audit your current employer's brand 
You may not be completely aware of your reputation among your target audience, current employees and potential job seekers. So, if you conduct an employer brand audit, you can know your strengths to promote and areas of improvement to work for your employer brand. 
It is crucial to keep an eye on employee engagement, feedback, and overall brand health. 
Employers can send out online surveys and feedback forms to their internal teams. Conducting social listening and social media monitoring is another way to find out what people think of you as a brand. Monitoring traffic & activity on your career website is equally important. 
In addition, obtaining help externally by hiring an agency that monitors reputations is also a good idea. 
2. Create your company's unique value proposition  
The company's unique value proposition directly refers to the vision, mission, culture and values it holds. It helps to define business needs and what kind of people can contribute to achieving those long-term objectives. 
If you know the unique attributes of your company, then it gets easier to create an employer value proposition. 
The organisation's unique value proposition will help it attract more candidates and hire top-tier talent. It makes you the "employer of choice" for both your current staff and potential candidates. Also, it gives meaning to your workforce that their contribution is vital in achieving professional goals. 
3. Leverage current employees 
It is true that enhancing your employer branding begins from within. This means leveraging people who know your brand the best: Your current employees. Basically, the idea is to turn your current staff into a social media recruitment army.  
Create powerful employee advocates to generate and build trust. As per the LinkedIn report, your audience is 3x more likely to trust company information from an employee vs. a CEO. 


4. Create a strong onboarding process 
A survey by Glassdoor found that companies with a strong onboarding process enhance new hire retention rate by 82% and productivity by over 70%. 
In addition, onboarding is new hires' first experience, and if that experience is poor, then it leads to negative consequences to the employer brand, retention rate and recruiting costs & efforts. 
According to a survey by Digitate found that 1 in 5 new hires is unlikely to recommend the employer to a friend or family member after a negative onboarding experience.
Hence, maintaining a positive image of the company starts with a great onboarding process. Engage new hires effectively and make them feel excited about their role and responsibility. 
Smooth employee transition not only ensures a good culture and brand image but also helps in lowering the turnover ratio and boosts individual productivity. 
5. Provide learning & skill development opportunities 
Often, the main reason people leave your company is not money but a lack of career advancement opportunities. Hence, employees get bored while doing repetitive work on a daily basis. 

Hence, it is important for employers to provide their employees with a chance to pursue learning opportunities and become proficient in new skills that are relevant to modern times. 
It showcases that you care about your employee's growth and leads to a higher retention rate. You can promote these individual development opportunities as a reason to attract top-level employees to work for you. 
6. Hire a diverse workforce 
According to a survey by Glassdoor found that 76% of working professionals give importance to diversity in the organisation. So one thing is clear that diversity, equity and inclusion are the essential parameters of the employer branding strategy. 
Also, candidates now want to work at a company which has a diverse workforce. According to Glassdoor, 3 in 4 candidates (76%) report a diverse workforce is an important factor when deciding on companies and job offers. 
Diverse companies win the most qualified talent faster and enhance their client orientation, employee satisfaction, and decision-making. This way, they increase the higher ROI. A survey conducted by McKinsey concluded that organisations that are more diverse and inclusive are way more profitable. 
7. Be honest 
Being transparent and genuine is essential in order to create a strong employer branding strategy. 
Don't beat around the bush, be clear and fulfil all the commitments that you made while hiring candidates. You can improve candidate engagement by informing the status to them at every stage of the recruitment life-cycle. 
Also, ask your employees for constructive criticism for improvement and solve the obstacles they are facing to increase employee satisfaction and higher retention rate. Such happy employees promote positive aspects of the company resulting in strengthening the employer brand in a quicker way.  
Being honest is incredibly important, so provide positive culture exactly as you describe online. 
Employer Branding Examples 
1. Google – World's highest-valued brand 
Why do people desperately want to get a job at Google? How it becomes the most recognisable brand in the world?   
The high salary and additional benefits are the first reason. Apart from that, Google offers paid parental leaves for 18 weeks. 
Secondly, people outside of Google are aware of the positive working culture of Google that make anyone wants to work there. The largest company in the world thinks that as employees spend most of their time at work, they must feel at home. Hence, created possible facilities and amenities are created to improve employees' quality of work. 
Furthermore, Google implements a 70/20/10 model, where every employee invests 10% of their time in learning and skill development, 20% of their time in working on their own ideas and inspiration, and the rest 70% of their time in working on tasks assigned by Google. 
This model not only showcases that Google care about its staff and increases the employer brand but also, 50% of Google's products are created of this 20% of employee activities.
In 2013, Google even released a movie called "The Internship" to showcase the philosophy of the brand and its amazing culture. 
2. HubSpot - Let's grow together
Hubspot leverages its career page to promote its employer branding image. On the Hubspot Career Site, they have shared its mission, vision and values to give clarity to their potential candidates and clients. 
On the page, they have added positive insight by sharing employee reviews and learning & development opportunities. Furthermore, the page shows the company's commitment to increasing diverse talent pipelines, equity and inclusion. 
In addition, they have added images of current employees enjoying the company's work culture by adding a section called "Picture yourself at HubSpot." This way, they can attract more candidates by leaving a positive impression of a fruitful and thriving culture. 
3. Canva - Be inspired 
Canva crafted a compelling Canva Life page and Culture & Benefits page to effectively showcase their employer branding and sneak pics of life at Canva. The multi-national graphic design platform uses a hashtag called #canvalife and calls their employees Canvanauts to show a sense of belonging. 
They have put testimonials from the current employees to show the potential and new hires how valuable they are as a brand. 
Canva's 'Culture and Benefit' page includes information and visuals on how one can grow his/her skills and become an indispensable asset after joining Canva. Also, they have illustrated amazing benefits by adding infographic images. 
On the Canva Life page, Canva also illustrates its values and what it feels like to work at Canva. It shows that they care about their employees and aim to give the best and most creative atmosphere to work. 
Employer Brand vs. Company Brand
In a recruitment landscape, these two words are used interchangeably. However, there is a slight difference between these two, if not more. Let's understand what it is. 
Generally, the company brand is used to communicate the products and services you offer. Whereas employer branding is primarily promoted to attract more candidates, hire top performers and retain employees. 
Both communicated using social media, but the employer brand could be discovered on the career site. On the other hand, company brands, also known as consumer brands mostly found on review sites, television, radio, or display ads on online platforms. 
Throughout the years, human resources (HR) and marketing have inevitably merged, bringing to the surface a crucial quality of every company - the company's brand. For that, they implement Brand Affinity, which is an important concept that refers to the emotional connection and loyalty that consumers have towards a particular brand.
An organisation with an attractive employer brand may consider a 'place of choice' to work. However, an organisation with a negative employer brand might adversely affect people from becoming clients. 
Who's Responsible for Employer Branding? 
Building and maintaining employer branding is a team collaboration approach. The responsibility does not fall on HRs. It demands the coordination of cross-functional teams and other stakeholders.    
Here are the key players who contribute to creating and shaping a positive identity and implementation of employer branding. 
HR Department: HR plays a pivotal role in employer branding by creating company policies, benefits, and programs for the overall employee experience and handling the talent acquisition and onboarding process. 
Business Owners: The board member, C-suite executives, and founders have a long-term and strategic direction that will impact how the internal teams perceive the organisation.  
Marketing Team: The team is responsible for preparing an attractive company message. They are the ones who make sure that the values employer branding holds, positive culture and clear mission are communicated effectively to both internal teams and external audiences.
Employees: Your teams are crucial and the most effective asset to market your employer brand in the market. Their good reviews seem authentic, and this positive word-of-mouth will attract top talent to work for your firm. 
In essence, building an employer brand is not a one-person or department task, and it requires collective and collaborative efforts. 
Employer Branding Using iSmartRecruit
iSmartRecruit offers you an On-Premise option that recruitment agencies and corporate HRs can use to customise their career website as per their branding guidelines.
Also, with the Recruitment Marketing feature, you can attract a vast talent pool via various marketing ways and create a strong brand that candidates love. 
Job Advertising becomes a piece of cake with iSmartRecruit's Job board integration option that will let you market your open positions in the world's leading free & paid job boards in just one click. This way, your open-role advertising will be faster and more effective than ever. 
Also, you can create a customised job application page that will show your brand elements such as logo/ background image/ Information about the company /video or image to increase awareness of your brand.
In addition, Recruitment Chatbot gives 24/7 responses to standard questions, suggest suitable jobs to candidates, and provides them with application status. This prompt response will enhance candidate engagement and leave a positive image about employers. 
With the Social Recruiting feature, you can connect your career site to social pages, promote your open jobs, and do a Logo branding and traffic analysis. 
FAQs: Employer Brand
1.  How can AI improve employer branding?  
AI analyse huge amounts of data on consumer/candidate engagement faster and with more accuracy. It creates personalised marketing campaigns and optimises branding strategies. Also, it generates captivating messages to promote your brand effectively. 
2. Is human intervention still necessary for branding success? 
Employer branding strategy still requires human assistance for empathy-driven content and quality control of the branding campaign. It can not completely replace human intervention, as it is essential in shaping and maintaining a positive employer brand. 
3. How is employer branding related to brand reputation? 
Employer brand is the core essence of your reputation management strategy. Employer branding and brand reputation are used interchangeably, and they both affect the inside and outside perspectives of a company. An employer with a healthy and positive reputation attracts more candidates, creates a diverse talent pipeline and achieves lower hiring costs and low employee turnover.

Join Our Award-Winning AI Recruitment Software
Demos are a great, fast way to learn about iSmartRecruit.
Connect with us now to learn more!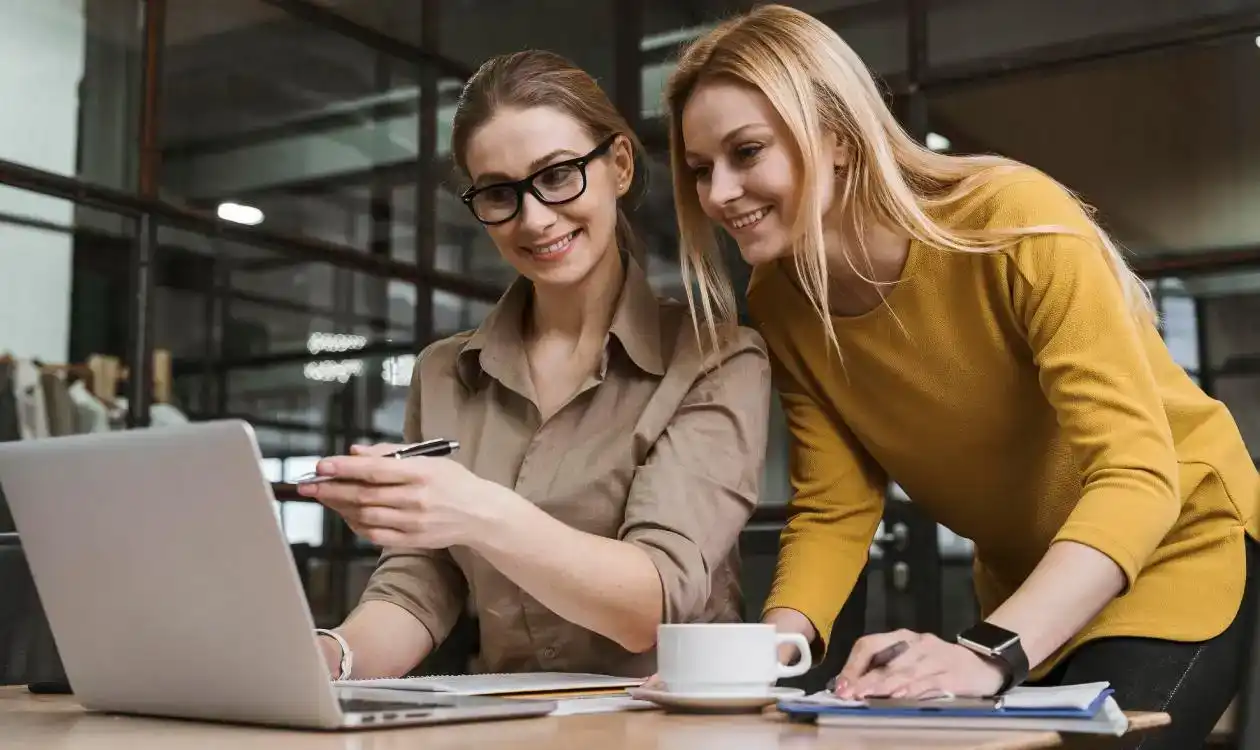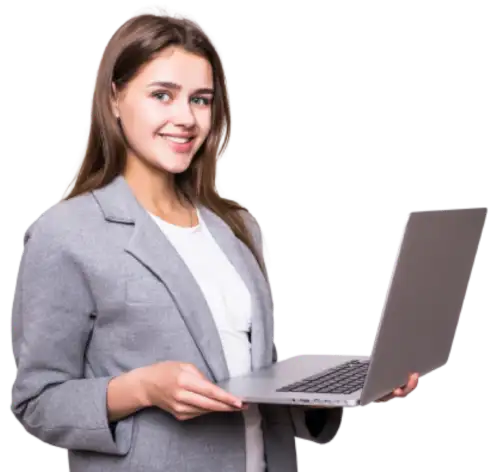 I hope you enjoy reading this blog post.
If you want our team to automate your recruitment process, just book a live demo.