Are you the organization that is looking for the best pre-employment assessment tools? Then stay connected with us, this article will help you to know what is a pre-employment assessment tool, the top 15 prominent pre-hire assessment test tools, and the reasons why companies should adopt this tool.
In this advanced century, technology is covering each process of each industry, whether the sector is education, medical, or recruitment. And, for creating an effective and fruitful hiring process, technology is serving their best applications such as pre-employment assessment tools.

[Note:- Pre-employment assessment test is in the form of questions and answers. While applying for the position candidate gets the pre-employment assessment questions and they have answers in order to crack the test.]
So, let's start!!!
What is the Pre-employment Assessment Tool/ Pre-hire Assessment Tool?
The pre-assessment test for employment has become a new trend in the human resource industry. People are keener to get to know about the skills and responsibilities of the candidates before they hire them and get them on work. 
In short, pre-employment assessment/ pre-hire assessment is the type of test or questionnaire that is attempted by the candidates or applicants to complete as part of a job application process. So, to make it possible, employers or recruiters adopt different tools to set the question.  This tool is widely known as Pre-employment assessment tools or pre-hire assessment tools.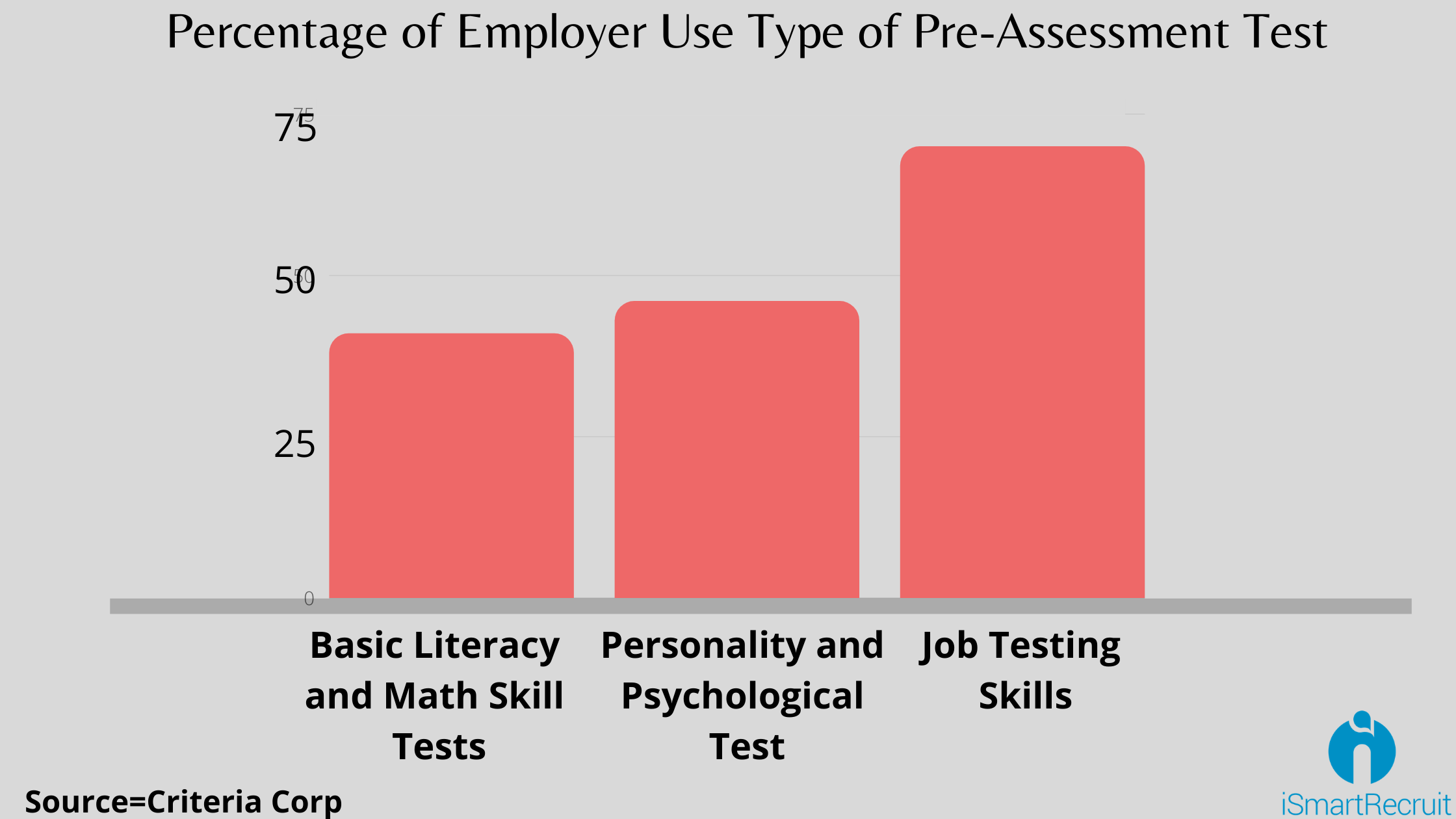 Pre-employment assessment tools are continuously used by more and more companies in order to conduct the pre-employment functional assessment. Thus, companies are finding pre-employment assessment tools as the best pre-hire assessment tool to find the best fitting match for the position and avoid a bad hire.
These pre-employment assessment tools come with a variety of shapes, types, ranging, size, social skills, etc. 
Top 15 Best Pre-Employment Assessment Tools
Do you want to hire great employees? Or Want to eliminate unnecessary applications? Then you are in the right place.
For making the recruitment process faster and more optimized, every employer should screen the candidates harder.
Here is the link to the best Pre-employment assessment tools that could help you to filter out the best candidates for your jobs. Also, you can manage your recruiting screening easily.
#1. Harver
Harver is a pre-employment assessment platform candidates turn out to be more selective in their job search. Thus, the candidate learns more about the position and the company culture.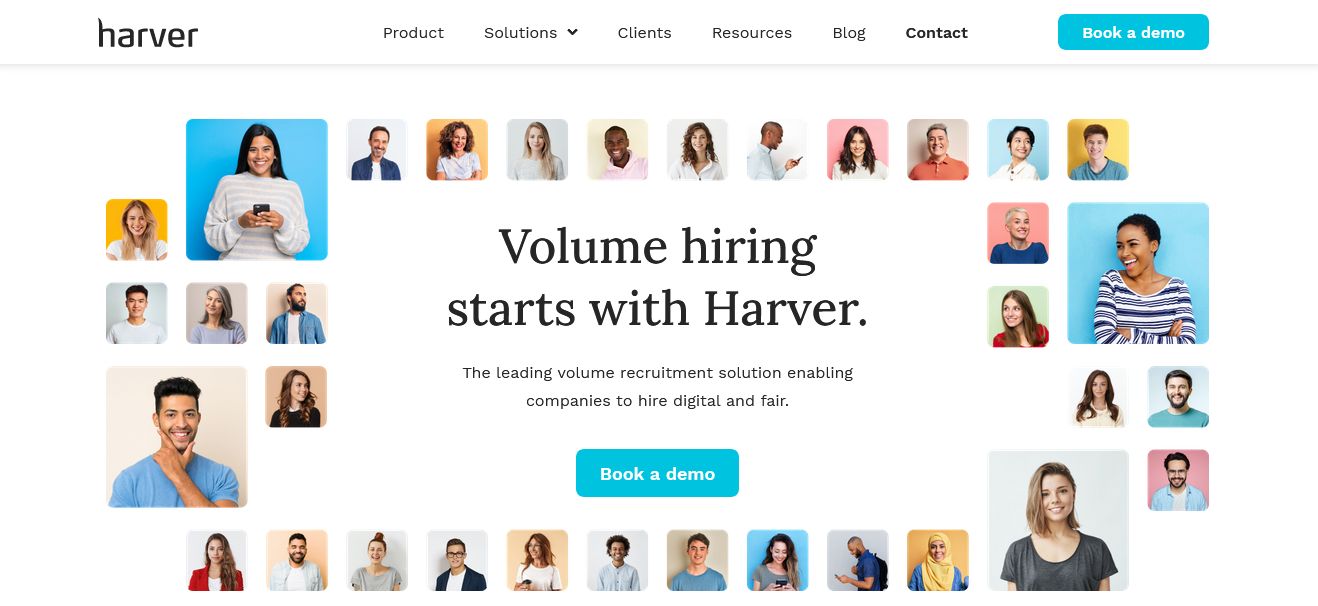 Founded: 2013
Plan: Paid, Free
Features: Multitasking Test, Cognitive Ability Testing, VideoPitch, Virtual Interview, Cultural Fit Assessment, Language Proficiency, Personality Questionnaire.

#2. Interview mocha
Interview Mocha, a leading pre-employment skill assessment platform that provides worldwide services. They have 1500+ skill test assessments to hire top talented candidates.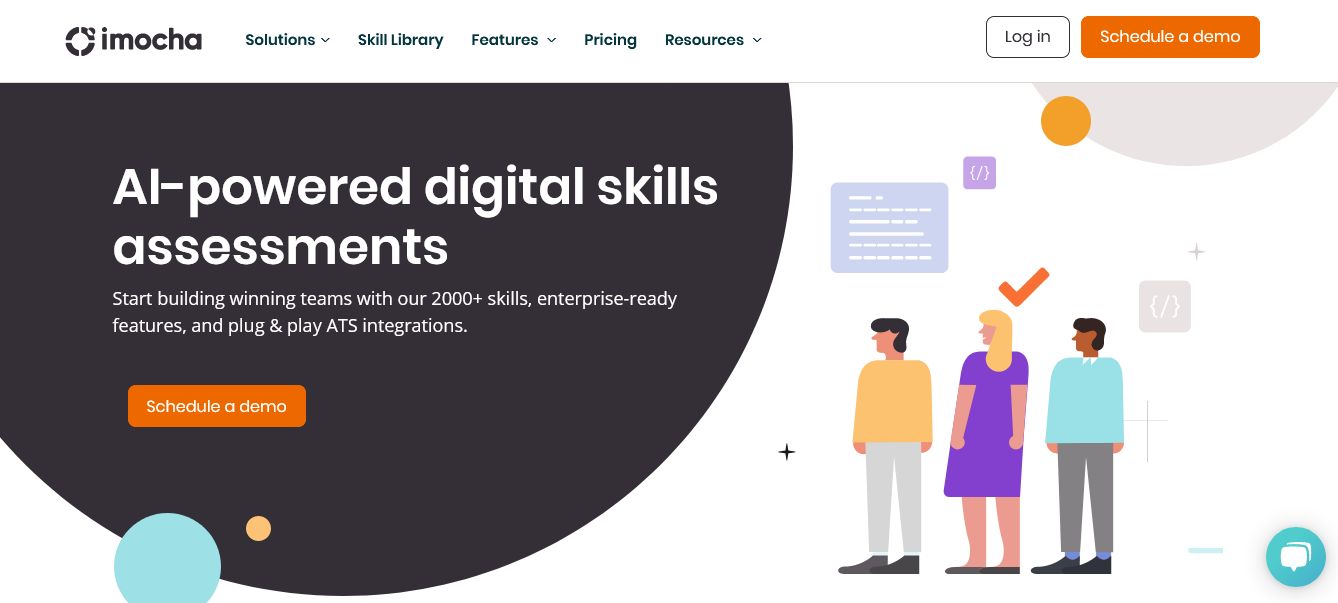 Founded: 2015
Plan: Paid, Free
Features: 20+ Coding Languages, 50+ Next-Gen Skills, 50+ Aptitude Skills,20+ Business Skills, ATS Integration, 20+ Domain Skills.

#3. eSkill
eSkill provides a pre-assessment test for employment and video interviewing tools that help your organizations hire the best candidate. Thus, it can benefit, if you can easily assign a customizable employment test, give the specific job and requirements for the highest job validity to your candidate.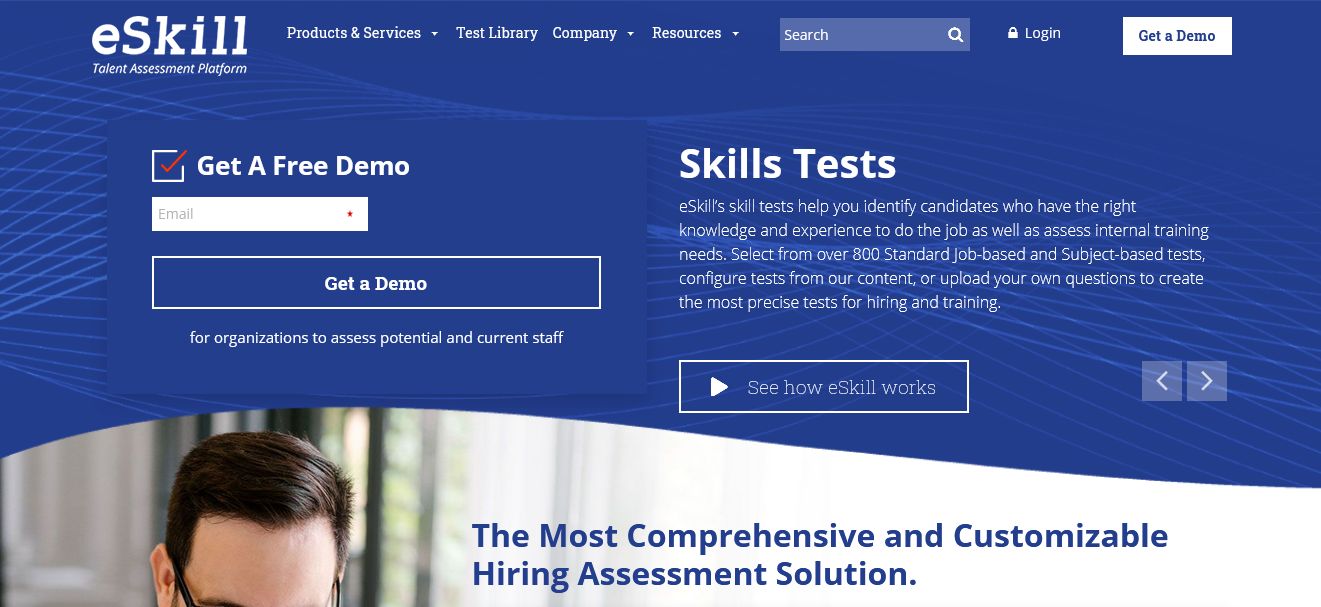 Founded: 2003
Plan: Paid
Features: Perfect match, Integration option, Full compliance.

#4. Modern Hire
Modern Hire provides an all in one hiring platform through personalized, data-driven experiences for candidates, recruiters, hiring best results to identify the best candidate. The Modern Hire platform combines trusted science and AI technology to predict the best performance. Likewise, improve your hiring process.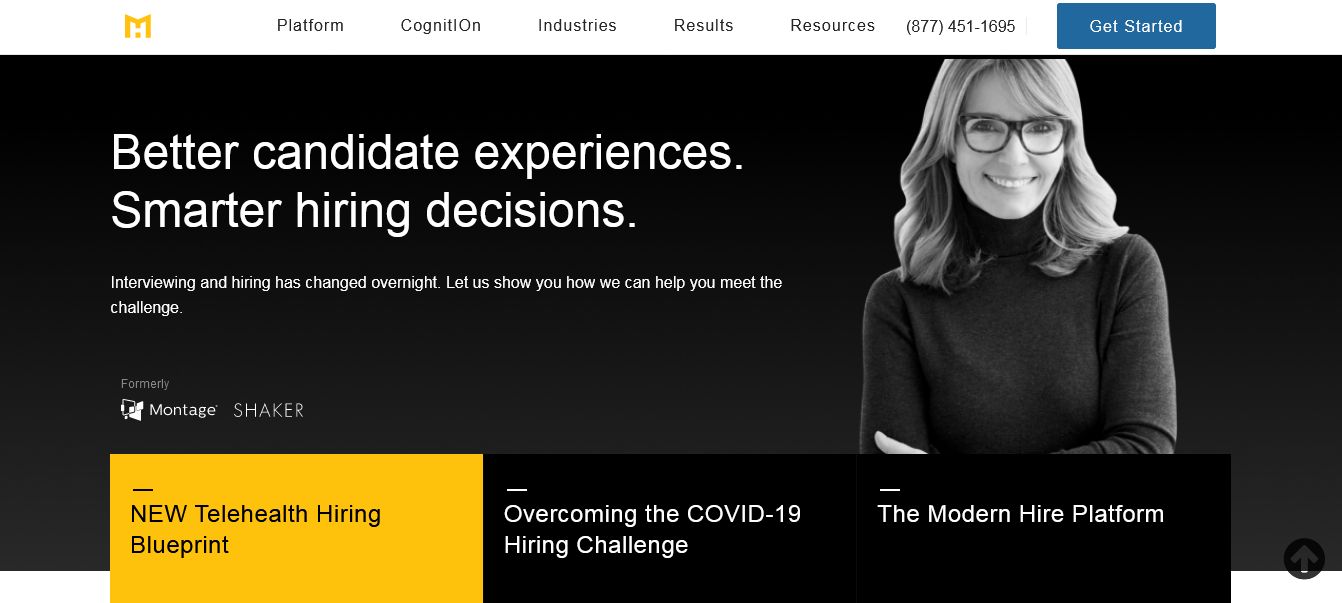 Founded: 2007
Plan: Paid, Free
Features: Text Interviewing, Phone Screening, Assessments, Interview Scheduling, Video Interviewing, Predictive Analytics.

#5. OutMatch
OutMatch is an HR software that provides talent intelligence through hiring a great candidate. They use Pre-Recorded Interviews and integration into Taleo Business Edition. Hence, it takes telephone interviews to work and helps us to meet even more applicants easily.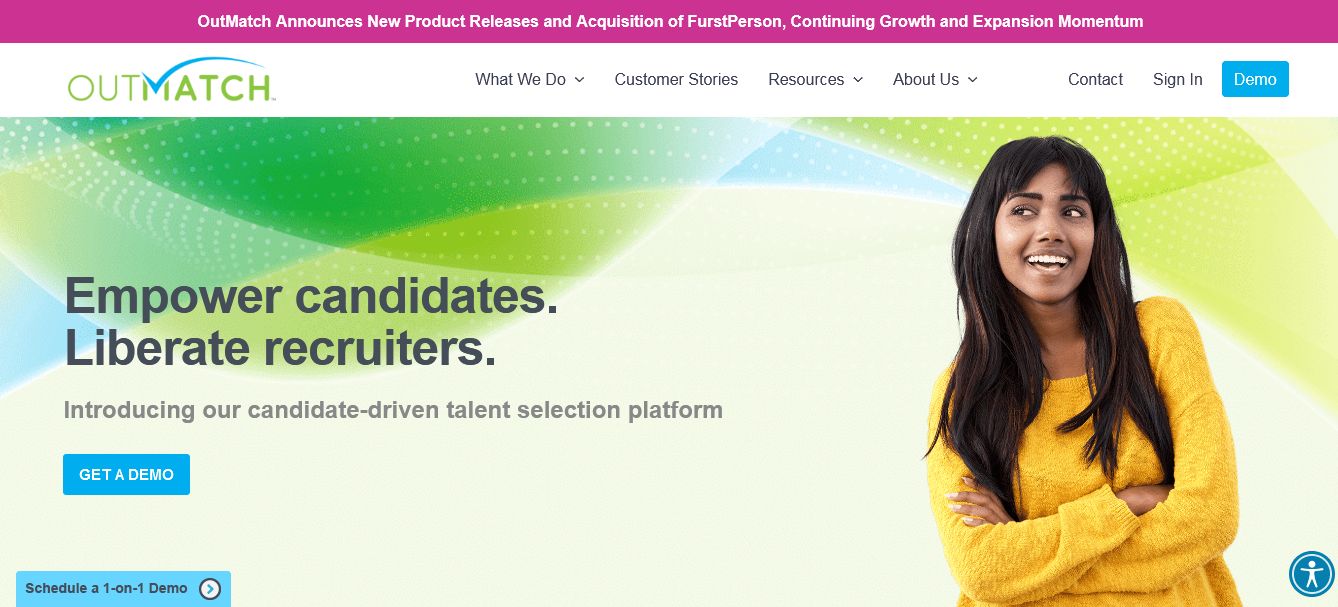 Founded: 2016
Plan: Paid, Free
Features: Talent Assessment, Video Interview, ReferenceChecking, Culture Analytics, Leadership Assessment.

#6. Pymetrics
Pymetrics produces a profile of the best-fit talent for a client. It provides AIs for talent identification and job performance prediction on the basis of complex data. They also help them better understand their workforce with ethical AI technology.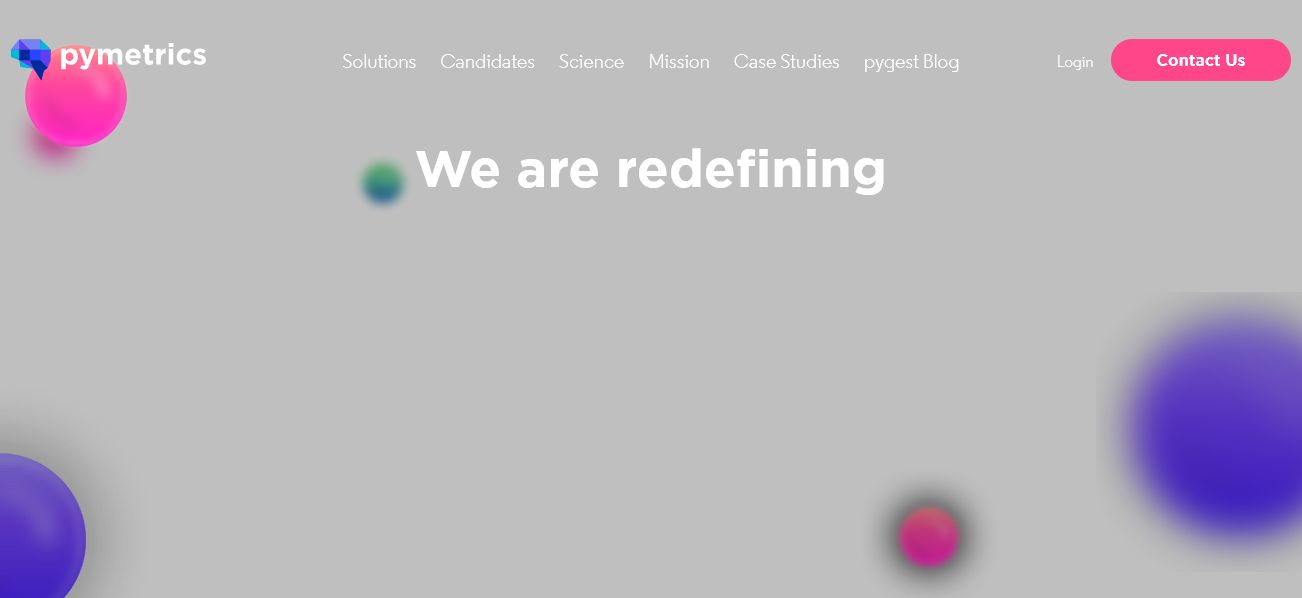 Founded: 2012
Plan: Paid
Features: Test template, Integration with AI.

#7. VICTIG
VICTIG is user friendly and a nationwide leader of employment background checkers. They worked with easy to set up custom packages for different groups of employees. Also, they help in customize your email to candidates.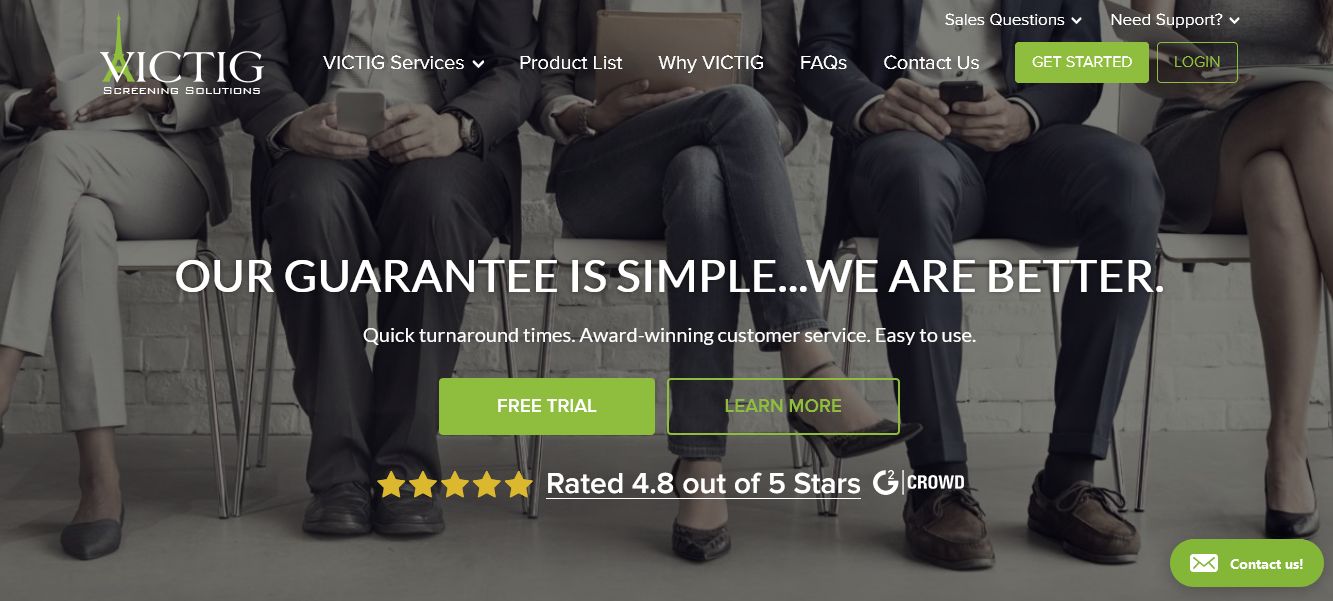 Founded: 2009
Plan: Paid, Free
Features: Screening Test, Drug Testing, Integration with ATS.

#8. Vervoe
Vervoe allows companies to hire automated models and predictive interviews based on interview scripts more easily. You can also create your custom test and ranking candidate based on performance. They use AI to lead the way, so you can focus on the right individuals.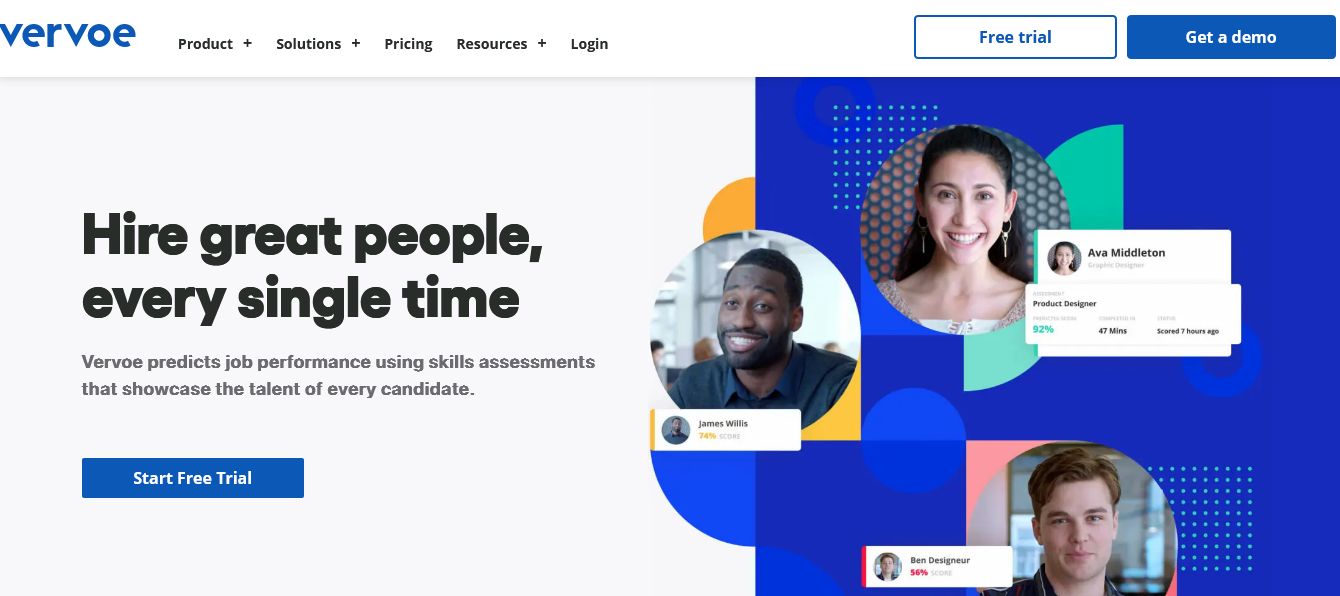 Founded: 2016
Plan: Paid, Free
Features: Customizable skills, Dynamic Skills testing, AI-powered hiring automation.

#9. Plum
Plum's goal is to help companies develop and recruit top talents through and above the power of AI. The suite of Plum tools helps you to predictability. They provide all services to the HR area. Moreover, Plum gives the best results that are immediate and actionable to all organizations.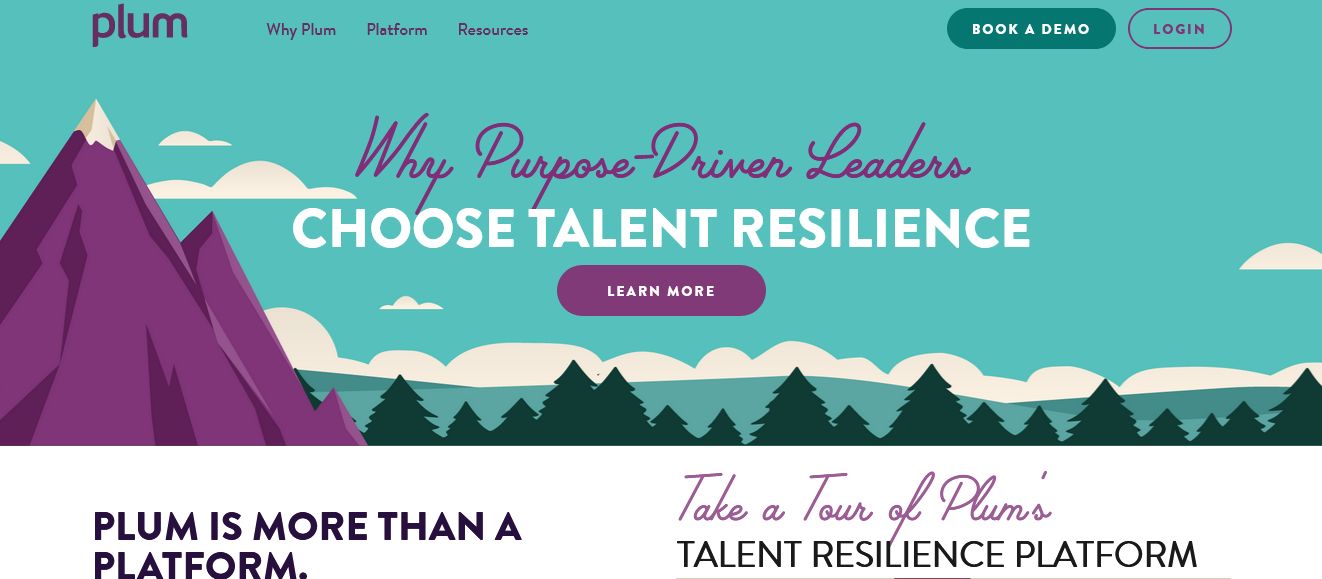 Founded: 2012
Plan: Paid, Free
Features: Talent acquisition, Integration with ATS

#10. SkillSurvey
SkillSurvey is Using cloud-based solutions and answers questions that help you hire the passive candidate. SkillSurvey aids employers in making sound choices by tracking, obtaining, and credentialing web references.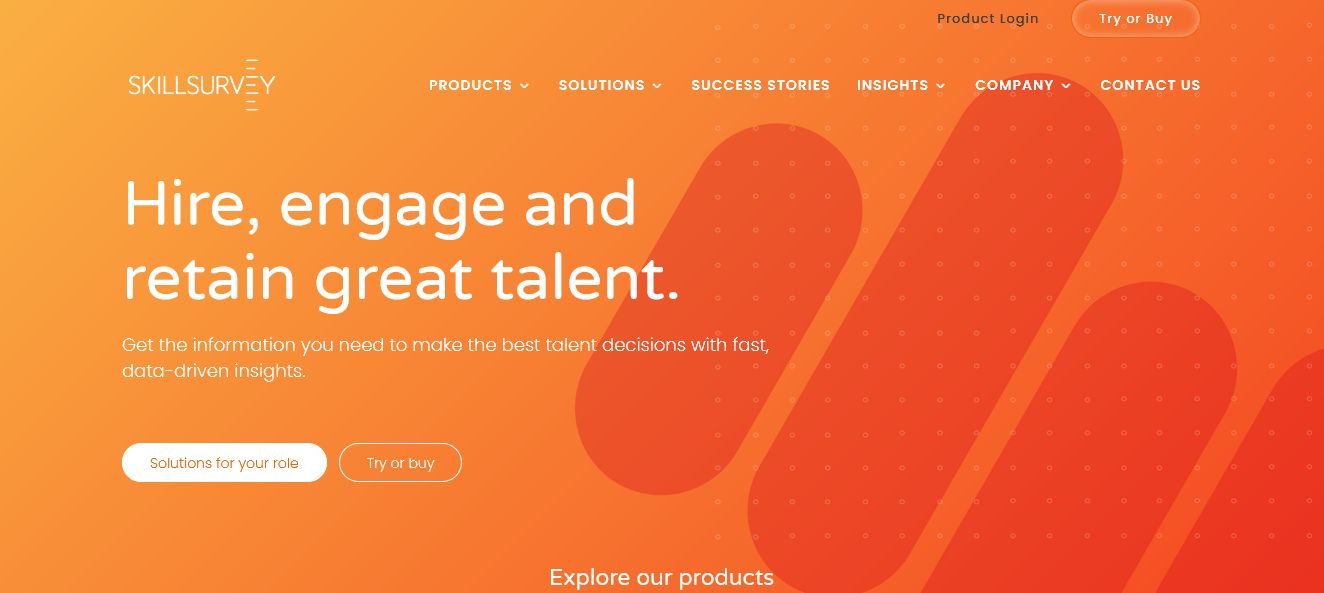 Founded: 2001
Plan: Paid, Free
Features: Reference check, Source talent.

#11. Wonderlic
Wonderlic provides co-ordination of all results in each work category and the option to degrade each full evaluation sheet, which can also be quickly used for new and candidate workers.
Founded: 1937
Plan: Paid, Free
Features: Easy set-up and administration, Collaboration functionality Structured interview guides, Onboarding guide, Training-free.

#12. Test Invite
Test Invite provides automated pre-employment testing software with full-screen lockdown browser technology and video interviewing feature. Also, recruiters create custom coding, programming, or video interview questions.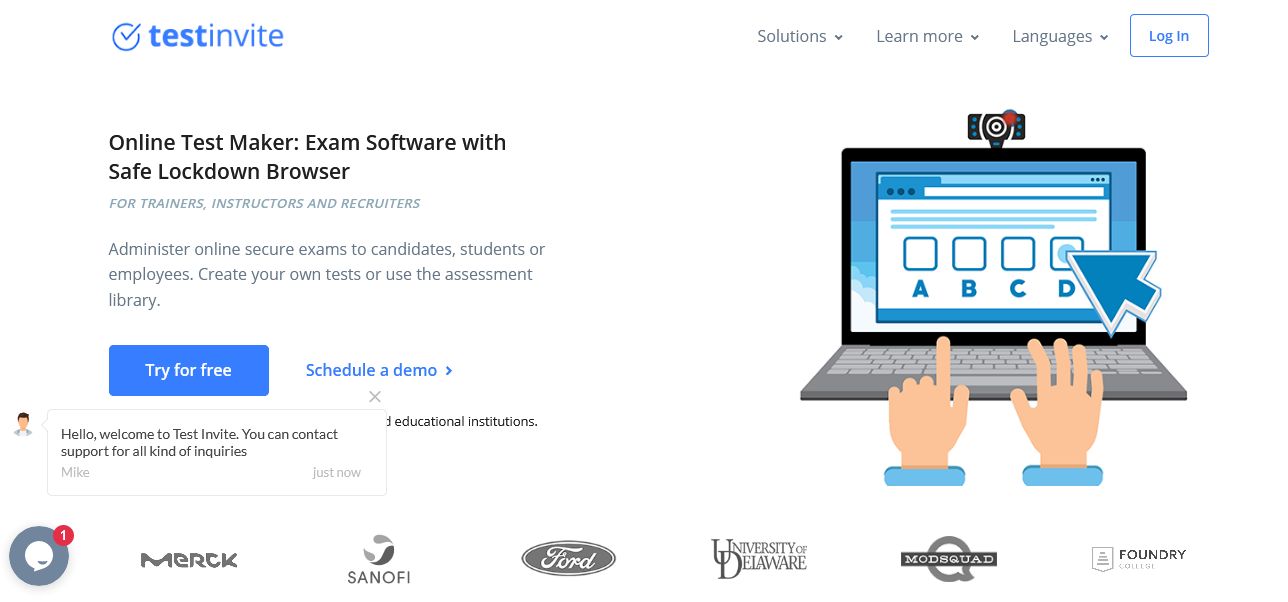 Founded: 2019
Plan: Paid, Free
Features: Online Exam System Question Bank, Question Bank, and Exam Editor Integration Ask Open-Ended Questions.

#13. Toggle hire
Toggle hire raises skillful challenges like the initial filter, and their program tests the reaction automatically and lists them. You may also build your own skill exam. They help through remote teams hire better candidates for stereo methods.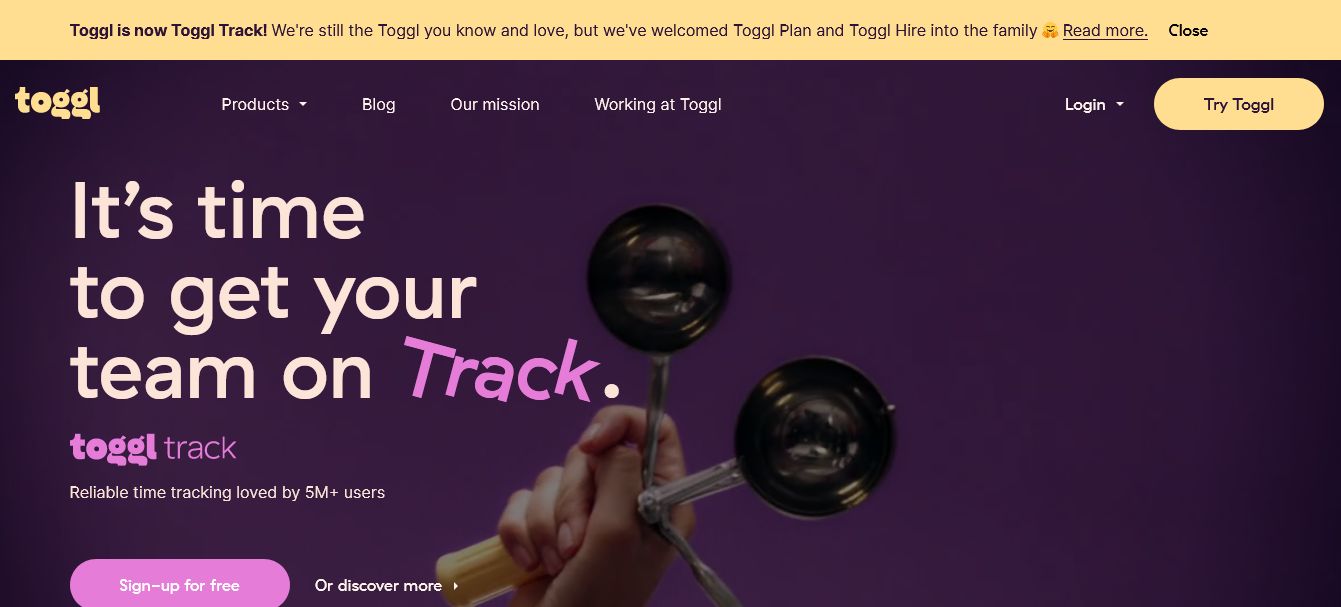 Founded: 2017
Plan: Paid, Free 
Features: ATS integration, Pre-built skill challenge.

#14. QuizCV
QuizCV is a web-based online pre-employment testing software. You can create and deliver your custom test. This exam software is designed for enterprises and comes with advanced features & technology.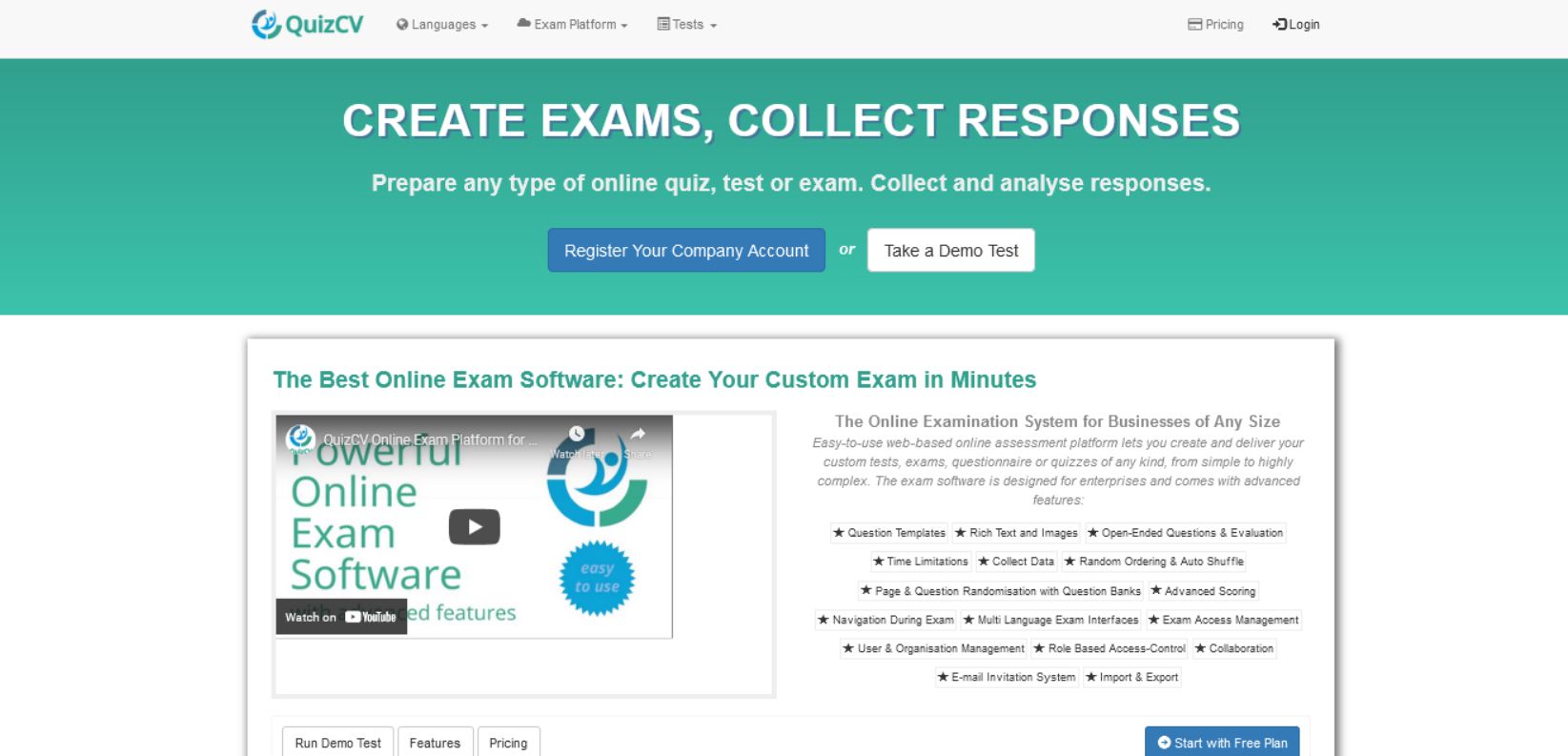 Founded: 2015
Plan: Paid, Free
Features: Question Templates, Open-Ended Questions & Evaluation, Time Limitations, Collect Data, Page & Question Randomisation with Question Banks, Multi-Language Exam Interfaces, Collaboration, Email Invitation System.

#15. Qualified
Qualified is technical skills testing software they are assigned with the real work order to better predict on-the-job performance. They offer automated coding assessments and pair-programming to help organizations hire the best talent and identify the best technical candidate.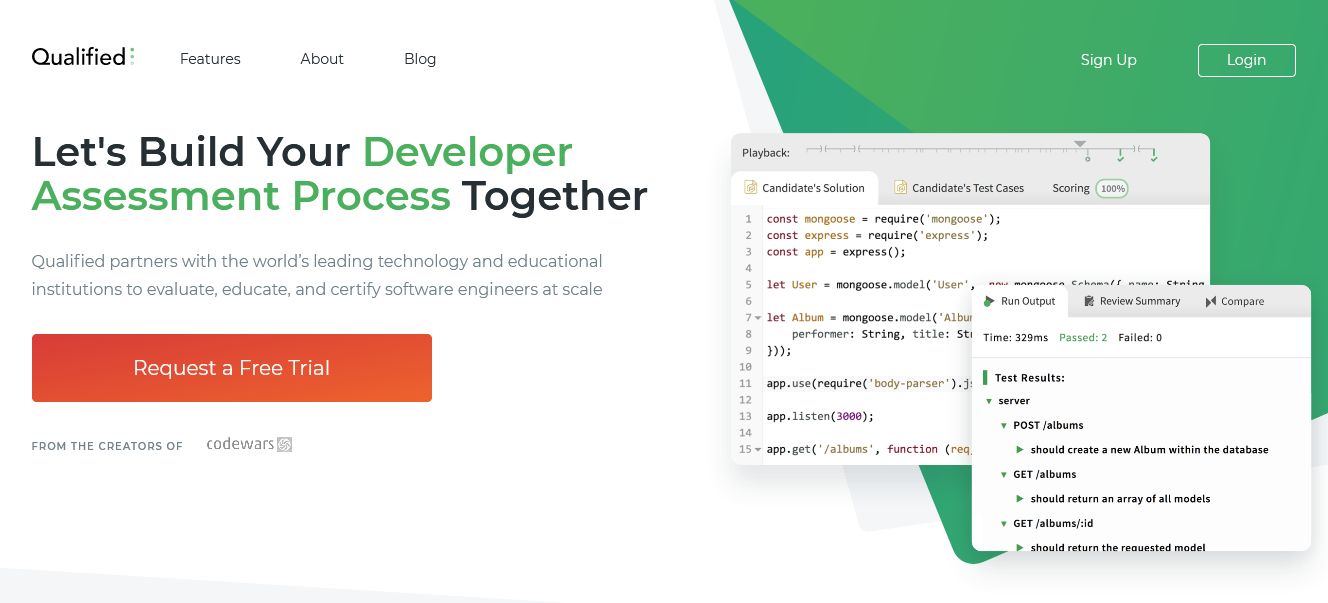 Founded: 2016
Plan: Paid, Free
Features: Assess Software Engineers At Scale, Supported Languages, Build your project-based coding challenges, Generate detailed developer profiles.

4 Reasons Why to use Employee Skill Assessment Tools
Following are the top 15 pre-employment assessment tools. Now take a look at some statistics concerning the assessment. Because, that will make you believe why pre-employment assessment tools are required.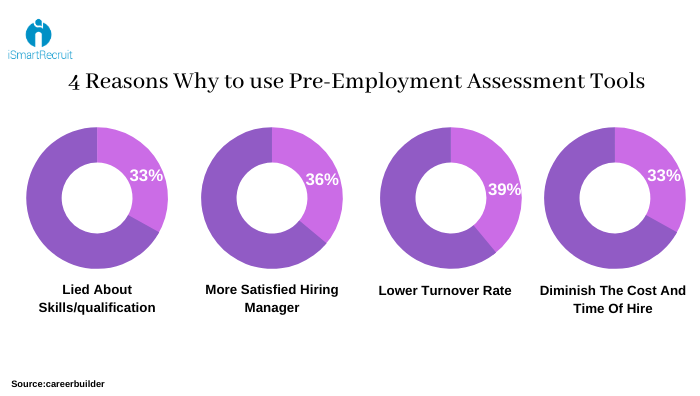 Reason #1: Lied about skills/qualification
According to the research, approximately 33 percent of the candidates lied about their skills and qualifications while applying for the position.
Therefore, the pre-employment assessment test helps employers to know the real feature of the resume of the candidates.

Reason #2: More satisfied hiring manager
As per the survey, the hiring managers 36 percent become more satisfied with their final choice after using the pre-hire assessment tools.

Reason #3: Lower turnover rate
According to the research, the companies or organizations that implement the pre-employment assessment strategy in the application process report a 39 percent lower turnover.

Reason #4: Diminish the cost and time per hire
33 percent of organizations stated that pre-employment assessment reduces their cost per hire and time per hire. Moreover, amplify the efficiency of the recruiting process.
This is because more than half of the candidates got eliminated from the process of hiring due to poor performance in the pre-testing and assessment.

How To Use Pre-Employment Assessment Tools?
The pre-employment assessment tools provide more qualified and deserving candidates to the recruiters and employers. Besides, it saves maximum cost, time, and resources.
This forges the structured recruitment process. That is easy to implement. But, always remember the tools have their own limitations.
Create an assessment or organize the questionnaire as per the profile of the position.

Make the exact combination amongst the number of questions and assessment timing.

For the different questions, form different stages like aptitude questions in one stage, grammar questions in one stage.

Firstly, provide the demo question, That aware candidate, concerning the test.

Provide optional and mandatory questions. 


Final Words for the Best Pre-Employment Assessment Tools
I hope this article helps you. And, you can pre-screen your candidates by getting some quick tests done online. These Features will make recruiting even faster.
Using a pre-hire assessment tool is a good practice for hiring the top talents. By adopting the talent assessment tools, companies can fill up the talent pools with the top and best talents.

Improve Your Recruitment Process With iSmartRecruit