Unlocking Excellence: How HitContract Elevated Hiring Quality by 38%.
How HitContract Elevated Hiring Quality by 38%.

The interview is a crucial stage of the hiring process, which tells you about the candidates beyond their resumes. Basically, there are three types of interviews, unstructured, semi-structured, and structured interviews. Among these three types, structured interviews work best to reduce bias in the hiring process. 
Structured interviews are traditional and widely used by many organisations. It requires the recruitment team to develop a clearly defined purpose for each interview being conducted. So, every candidate asked the same set of questions, and responses will be assessed using the same criteria. This blog talk about everything you need to know about structured interviews. So, let's start!

What is a Structured Interview?
A structured interview is defined as a form of candidate interview with a series of standardised questions used for interviewing all the interviewees. The meaning of a structured interview can also be taken as a standardised interview. 
The questions asked are in a sequence, and no other question is added to the interview except the ones listed. The meaning of a structured interview lies in its name. It means that the interview questions are organised and structured. With a list of questions, you, as an interviewer, would not lose track of the purpose of the interview and will remain consistent with your queries.
Pro Tip: Structured interview framework is an imperative asset for recruiters to streamline the interviewing process. For instance, Google found that structured interview saves their hiring managers an average of 40 minutes per interview.  
Types of a Structured Interview
The types of structured interviews depend on your job roles, position, and the type of knowledge, skills, attitudes, behaviours, and other attributes required for the job. Structured interview examples include behavioural and situational interviews. A structured interview contains two types of questions in itself. These types are as follows.
1. Open-Ended questions
In this form of an interview, the questions remain sequential. However, the answers need to be elaborative. The candidate can continue answering until they believe it is all that they want to say for the question asked. The interview allows the candidate to carry on and get to the depth of their answers. If you are looking for a detailed answer, you can ask open-ended questions during the process. 
2. Close-Ended questions
In this form of a structured interview, you ask 'yes or no' questions to the candidates. These are point-to-point questions where you do not require elaborative answers from your candidates. 
For instance, if you want to ask them if they are UK nationals, the answer you expect is either a yes or no. For such questions, the complete answer lies in a single word. This saves time, and you can move to the next question to complete your interview in due time.
3. Combination of the two types of structured interviews
Your structured interview is a combination of both open and close-ended questions. An interview is not based on only close-ended questions but rather requires more insight about the candidate. Interviewers do not only ask questions but also observe the candidates when they answer the questions. 
Things that they notice include their tone, body language, and confidence. You need to prepare a suitable questionnaire for a structured interview with the right proportions of open and close-ended questions.
How to Carry Out a Structured Interview?
A structured interview needs preparation for you to carry it out. It is not only a list of questions but is backed by many other processes. Next, we will tell you about the steps that will prepare you for carrying out a structured interview. 
Tip: Make a list of predetermined questions that you can upload or paste into your Applicant Tracking System. It will eventually help you track the questions you ask. 
Step 1: Job analysis
A job analysis consists of a job description and a job specification. In a job analysis, you need to thoroughly study the job post, its requirements, and its processes. You also need to identify the type of candidates suitable for the job. This should include the candidate's knowledge, skills, abilities, and other attributes required to perform the job. Once you know who and for what you are looking for, go to the next step. 
Step 2: Jot down your requirement
Once you know the qualifications and skills of the candidates, along with the job duties they need to perform, jot them down. It will help you match the job and candidate to one another, and it will help you design your interview questions. Moreover, if you get clarity of your requirements, you can prepare job ads accordingly. By writing down the requirements, you can also analyse the behaviours, emotional intelligence, and attitudes required for the job.
Step 3: Create Interview Questions
Design questions while keeping in mind the situational and behavioural assessments of the candidates, too along with assessing their knowledge and smartness. This will help you add the right amount of probing and competency questions. If you want to test different competencies in the interview, add questions for each competency. 
You can add as many or as few questions as you like. It depends on your requirements and the duration of your interviews, and the number of questions that you would want to add that fulfil your criteria for the structured interview. 
Make sure to get an expert on board that has the knowledge, experience, and skills related to the field of the job. This will help you analyse and evaluate the candidates with greater specifications.
Step 4: Prepare a grading scale
A grading scale is very important for your structured interview. It helps you analyse your candidates according to the set criteria. For instance, your 5-7 points grading scale can include three levels named low, middle, or high. The person scoring lowest can be categorised as a poor qualifier with low confidence and behavioural requirements. This helps reduce bias in hiring, and you can easily figure out the best candidates based on their scores.
Step 5: Conduct the structured interview
Recruiters need to use online talent acquisition tools such as Applicant Tracking System, which comes with automated features like interview scheduling that automates the manual scheduling process and sending emails to the candidates and save valuable time for recruiters. 
Once you're done with the scheduling, carry out the interview and grade the candidates. It is difficult to resist asking random questions but train yourself. Also, get an expert on board to help you understand the answers better. Also, take notes of the main pointers to remember the candidate's answers for later reference. 
Make sure that you do not hurry the process and provide a warm welcome to the candidate so they feel at ease. Train yourself on the attributes you need to possess to carry out an effective interview process.
Structured Interview Example
The following incident illustrates how the structured interview process is executed and the type of questions that might be asked during the interview process: 
Rachel is the hiring manager in an IT startup, and she is looking for the most suitable candidates to fill the marketing position within the organisation. So, prior to conducting the interview forum with the interviewees, Rachel decided to ask specific questions to candidates. 
She decided on the meeting location and scheduled the interviews. Basically, Rachel prepared both kinds of questions, open-ended questions and close-ended questions, to obtain knowledge about the candidate's technical skills, past experience, and personality. The questions she prepared followed a certain order: 
How did you learn about this opportunity? 

How long have you worked in or been interested in the IT field? 

What are your personal opinions (opinionated) on the benefits and drawbacks of the IT industry? 

What has been your most rewarding experience as part of the IT industry? 

What valuable and unique experiences or ideas you'll bring to this organisation? 

What is your process for completing (a particular task)?
Once Rachel was done interviewing the candidates with the same standardised format, she analysed and compared the candidates' responses to find out the most suitable applicant for the open role.  Eventually, she can choose and hire the right-fit candidate and place the job offer. 
Benefits of a Structured Interview

Structured interviews are more reliable compared to unstructured interviews. There are many benefits of carrying out a structured interview. These benefits are as follows.
1. Reduce bias 
A structured interview is a great way to reduce bias during an interview. Oftentimes, a candidate is a great speaker or looks good. It fascinates the interviewer, and irrespective of many red flags, they hire them. A structured interview provides a direction and specifies the questions and their answers. It is easier to choose a candidate based on relevant questions than getting off-track and bringing bad hires on board.
2. Higher Credibility 
Structured interviews are more credible and reliable than unstructured interviews. Oftentimes the purpose of the interview is lost during an unstructured interview, and the interviewers can have a random conversation. 
Think, for example, if a candidate you interview has a similar interest in swimming as you do. During the interview, you read out his swimming interview from his resume and then discuss his coach, the club that he goes to, etc. till now, you have gone in the wrong direction, and on the bases of that discussion, you make a hiring decision. 
This not only creates bias but is also less credible. You may not be analysing or evaluating the candidates correctly, but with structured interviews, you have a scoring guide, and you can easily evaluate the candidate's performance by referring to their scores.
3. Encourages diversity 
As we discussed, structured interviews are less biased. This means when you interview candidates from different backgrounds, you can easily pick any candidate with the help of structured interviews. So, if you plan to perform better, a structured interview is your building block.
Structured VS Unstructured Interviews

The difference between structured and unstructured interviews is the order of questions. Unlike a structured interview which includes a list of predetermined questions, an unstructured interview does not have any particular questions. Rather, the questions are spontaneous, and the next questions emerge from the answers to the prior questions. 
An unstructured interview is unorganised and non-sequential. It has many drawbacks, like getting off-track, asking unnecessary questions, being full of bias toward candidates, inaccurate hiring decisions, and more. According to Shortlist, there is less than a 25% chance that an unstructured interview will predict accurate candidate performance. You can now decide how reliable unstructured interviews are for hiring new employees. 
Closing Thought on Structured Interviews
A structured interview is a series of organised and sequential questions backed by a grading scale to analyse candidate performances. Structured interviews are highly reliable compared to unstructured interviews, where you have a high chance of losing direction and asking irrelevant questions to your candidates. 
Moreover, structured interviews are an indirect means of growing organizational revenues for you. You need to be well prepared to form structured interview questions to garner the expected results. 
Analyse the job, prepare a grading scale, evaluate the candidates, and make a hiring decision. Here is a tip for a structured interview, have a field expert on board as an interviewer, as he can help you boost your positive outcomes. 
For higher credibility of your interview process and to bring the right hires on board, you should choose structured interviews for your hiring. The importance of structured interviews is reflected by the wide implementation of them by many organisations, so you should not ignore them.
Happy Streamline Interviewing!

Join Our Award-Winning AI Recruitment Software
Demos are a great, fast way to learn about iSmartRecruit.
Connect with us now to learn more!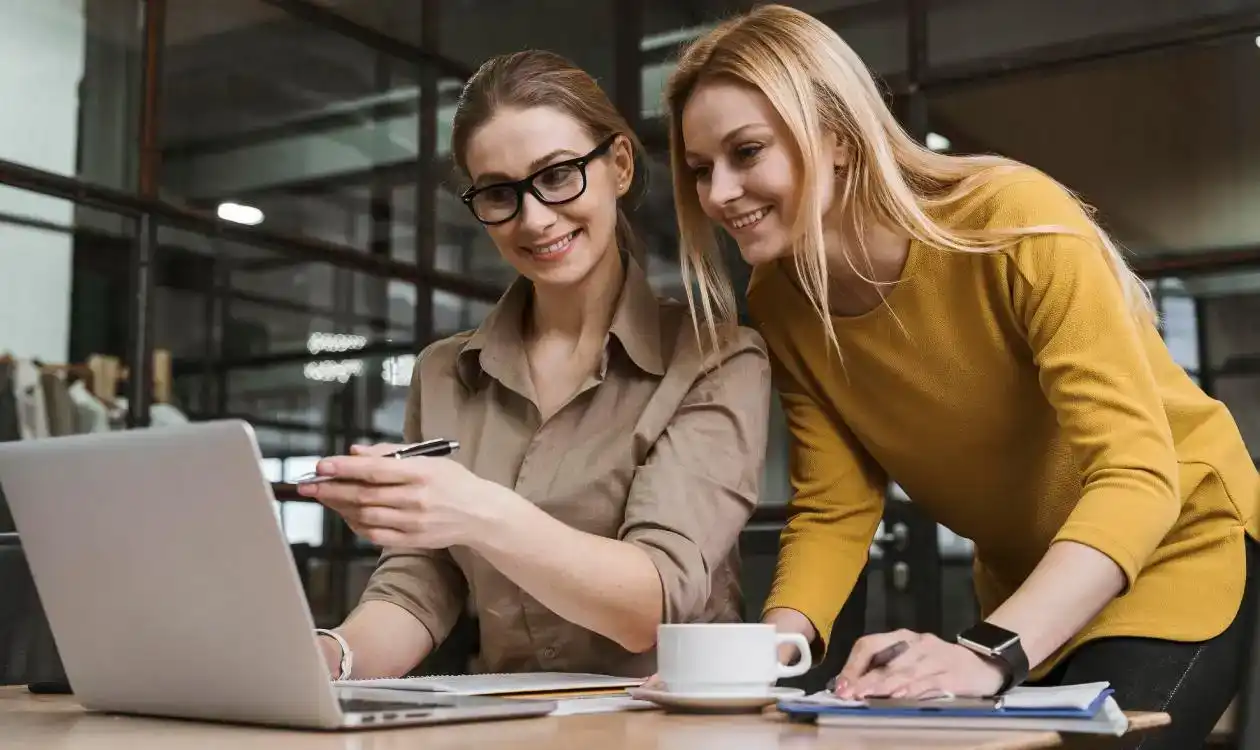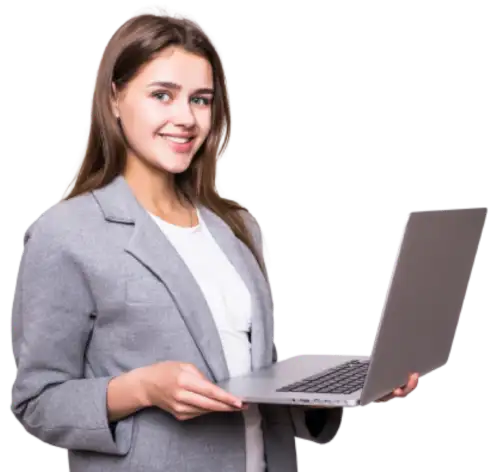 I hope you enjoy reading this blog post.
If you want our team to automate your recruitment process, just book a live demo.