Unlocking Excellence: How HitContract Elevated Hiring Quality by 38%.
How HitContract Elevated Hiring Quality by 38%.

Headhunting is a process of finding the most suitable and skilled talent for senior-level and managerial roles.   
Nowadays, many companies require skilled people for highly responsible roles to survive and thrive in this extremely competitive market. As a result, the hiring process has become elevated and more scalable than before.
In addition, the standard recruitment process is suitable for mass hiring or entry-level positions but not capable of hiring people for managerial roles.
However, senior positions are vital for a company, so usually, they outsource boutique agencies or executive search firms. 
Sometimes, companies hire or give a contract to people from outside with the right skills and tremendous experience to hire for the roles like CEO or head of the company. 
These people are called headhunters. They are a mediator between the experienced candidate and the company and provide executive people with special skills to the company. 
In this article, we will understand the actual meaning of Headhunting and the difference between recruiting and Headhunting. Also, we'll see the amazing benefits Headhunting provides and the steps to conduct this executive search process. 
What is Headhunting?
Headhunting, also known as executive search, is a unique practice by headhunters, also known as executive recruiters, to identify, engage, and hire for organisations to fill top-level, specialised, and technical positions. 
Headhunters generally work for Executive Search Companies, Headhunting Firms, Boutique Agencies and HR Corporates to hire executives to fill the company's high-level or specialised technical positions. 
These headhunters mostly approach passive candidates who are not currently looking for an opportunity. 
They focus on filling critical or senior-level positions that require a different approach than the regular recruiting process. Headhunting needs more interaction with the candidates as they are passive candidates. 
Headhunting vs Recruiting  
You must be wondering what's the difference between headhunting and recruiting, right? Let's understand it.  
In Headhunting, headhunters work independently for businesses that want specialised posts. Their goal is to fill higher-level positions or hire people with major responsibilities. 
Headhunting demands intense and far-reaching research. It generally targets passive candidates who are not currently looking for a job. 
On the other hand, the recruiting process works for both active (actively seeking employment) and passive candidates. Recruiters mainly work for companies and are Part of the company's in-house recruitment team. 
They work closely with the HR team or hiring managers. Also, they source and hire candidates looking for a new position in a particular company. 
The recruiting process needs more job advertisements than Headhunting. 
Also, headhunters will approach the candidate, whereas, in recruiting, the candidates mostly approach the recruiters afterwards the job advertising. 
Recruiters utilise their internal networks to get employee referrals for the best people to join them. However, headhunters or executive recruiters don't have such an opportunity to use this network to source Higher-level candidates. 
In terms of cost, Headhunting is more costly than recruiting process, as headhunters have to make additional efforts to discover and hire passive candidates. In addition, finding passive candidates require more effort and resources than active job-seekers. 
Lastly, the methodology to approach candidates is considerably different in Headhunting and recruiting. 
In the recruiting process, recruiters implement a reactive method as applicants come to them. In contrast, headhunters utilise a proactive strategy to approach passive candidates. They use extensive resources and strategies to approach them. 
5 Stages to Conduct Headhunting 
To conduct headhunting efficiently, executive recruiters use Executive Search Software nowadays. 
It is useful in headhunting as it streamlines the process of identifying, attracting, and recruiting top-level executives. It facilitates candidate sourcing from various databases, tracks candidate interactions, and stores communication history.
Also, Executive search software, also known as headhunting software, provides assessment tools for evaluating candidates, enables collaboration among team members, offers analytics and reporting for performance tracking, and ensures data security and compliance.
Overall, it enhances efficiency, effectiveness, and productivity in headhunting, resulting in successful executive placements.
Other than using recruitment technology to execute the headhunting process, here are the ways to effectively conduct the headhunting process. 

1. Analyse the role
Generally, the CEO, company director or company head approaches headhunters for the requirements to fill crucial positions. They provide a precise understanding of a clear-cut job description, as it is vital. 
In addition, they create a job guide which includes details such as the contract, company culture, positive points, brand image, confidential agreements and information. Also, the transition from a current to a new employee is confidential in the case of high-level executives in a large organisation. 
2. Sourcing suitable candidates 
Before beginning this stage, the company must update and polish its website, social media and job board pages, as candidates will check them to know more about them. 
Once the company provides precise requirements to headhunters, they start to discover candidates on various job board platforms, social media, networking industry events, or private databases. 
Headhunters aim to source candidates who are a perfect fit according to the given requirement data. 
3. Screening the candidate 
Once the headhunters find the list of candidates who accurately match the description, they start to screen them by looking for their qualifications on social media and job boards. 
This way, they eliminate the candidates who might not have the relevant skills or qualifications they are looking to hire and filter the most matching profiles from the sourcing list. 
4. Outreach 
Once the qualification check is completed, the headhunter starts to approach the candidates via cold calling and email to ask for an appointment. In addition, they focus on increasing the engagement and interest of the candidate by mentioning the benefits they are willing to offer to persuade the candidate. 
Whosoever shows interest in the offer, the headhunter arranges an interview for them. 
5. Create a client shortlist 
As the headhunter completes the stage of the interview and background check, they make a shortlist of the candidates who are matching with the criteria. They include candidates who could be the prime candidates for their clients, or the company gives them work to find executives.  
Afterwards, they provide the list of suitable candidates to the clients they become a mediator. They provide their extended service of organising client interviews and negotiations. 

Also, at this stage, candidate experience is vital. Hence, headhunters help organisations with the onboarding and documentation part if needed, as these two stages are essential for passive candidates.  
Fruitful Benefits of Headhunting

The Headhunting procedure has many benefits for headhunters or skilled recruiters. 
It benefits attracting and convincing passive candidates to join the firm for more growth, which is probably an efficient strategy to persuade those not currently looking for an opportunity. Also, the competition will be lowest because no job posting ad is generally necessary for executive roles, and not many people are looking to hire them. They got hired by direct approach. 
Headhunters have the chance to make smooth and efficient hiring for executives or senior managers as they are mostly fewer in number. 
It's not mass recruitment, and it's just hiring specific people for essential roles. Hiring valuable people saves time by removing the candidates who aren't qualified for the job and presenting only those with the right skill and mindset. 
Offering highly qualified people for the job makes it easy for clients or companies to make hiring faster. 
Headhunters save a lot of time and costs for companies and clients they are working for by offering them the best people per their requirements, making a vast difference, and providing fruitful benefits to the firm's growth. 
The headhunting process provides better employees who will stay for an extended period in your company. Headhunters have a lot of experience in attracting and hiring the right candidate for growth. 
The one thing which is best about headhunting is confidentiality. The roles are vital and impactful for a company; hence they don't get advertised. 
Final Thought On Headhunting 
In conclusion, It's true that In today's business world, the demand for specialised roles has grown immensely. Therefore, the enormously competitive market for hiring executive positions influences organisations to outsource skilled recruiters. 
That's where headhunting comes into the picture, as the process of headhunting brings more targeted and skilled employees. It is the superior way to flourish in today's recruiting world. 
Also, while hiring headhunters, organisations must keep in mind to check that they possess skills such as Proven work experience, advanced knowledge of sourcing techniques, hands-on experience with sourcing tools and recruitment software, familiarity with HR databases, excellent communication and persuasion abilities, time-management skills, good decision-making skills, etc.
Being aware of such things enables firms to hire the best-skilled recruiters that will help them source and hire their next CEO, senior manager, or executive. 
In this article, we have learned that headhunting needs a different approach and proven techniques that will make you top of the game. 
We hope that now you understand the methods and benefits of headhunting to secure high-quality talent, and It's time to implement and leverage the fruitful benefits. 
Happy Hiring your next best CEO, senior manager, or executive for growth!! 
Do you want help finding and hiring the best executive to grow your business faster? 
If so, then choose our highly scalable Executive Search Software to centralise the executive database and collaborate with executives over email and text messages with very personalised automated messages to have great engagement. Hire the top senior managers and tech talent faster than ever! Book a Free Demo Now!
FAQs: Headhunting 
1. What is a headhunter? 
A Headhunter is a hiring professional who is an expert in finding and hiring qualified talent to fill senior-level positions within the company. They coordinate with hiring managers to define the job description, proactively source potential applicants, and engage with them via using various channels and communication platforms. They send cold recruiting emails to passive candidates and follow up when necessary. 
2. What skills should a Headhunter have? 
A Headhunter must have knowledge and expertise of various candidate sourcing techniques, good experience with sourcing tools and technologies, familiarity with candidate databases and Applicant Tracking Systems (ATSs), time-management skills, excellent communication and persuasion abilities, good decision-making abilities and the ability to manage and handle multiple open positions simultaneously.
3. Why is it called headhunting? 
The name "Headhunter" is provided because these people find and hire the heads and key people for the organisation. 
4. Who does a Headhunter work with?  
A Headhunter or executive recruiter collaboratively works with HR and hiring managers, internal HR teams, and current employees for referral purposes and recruitment industry professionals.

Join Our Award-Winning AI Recruitment Software
Demos are a great, fast way to learn about iSmartRecruit.
Connect with us now to learn more!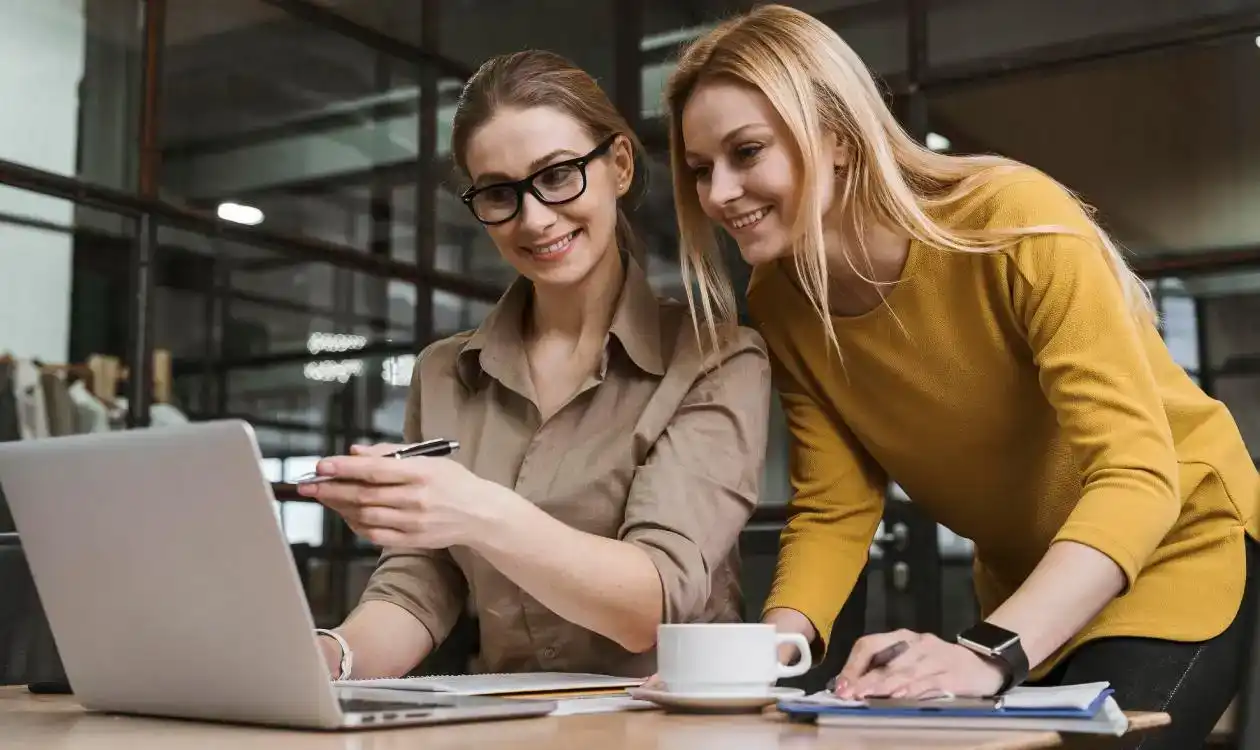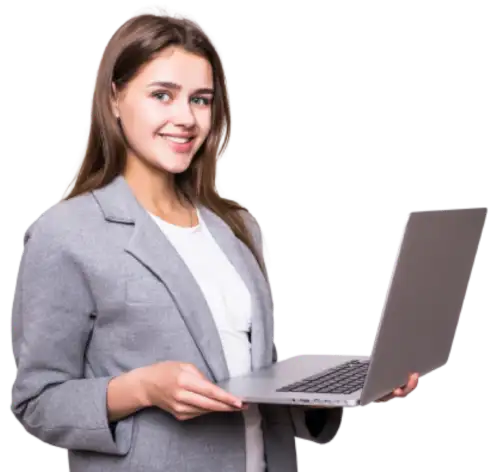 I hope you enjoy reading this blog post.
If you want our team to automate your recruitment process, just book a live demo.