Unlocking Excellence: How HitContract Elevated Hiring Quality by 38%.
How HitContract Elevated Hiring Quality by 38%.

Sourcing candidates and attracting them to apply is an essential part of recruitment. Hence, recruiters and HRs are always looking for creative ways to source candidates who are a good fit to fill the open position in the organisation. 
For that, it is imperative for these recruitment professionals to design and implement a full-proof talent sourcing strategy. This way, they can streamline their recruitment efforts and target the right person only for the open role. 
Hence, right now, crafting an effective candidate sourcing strategy is the top priority for every recruiter. It enables them to thrive in today's competitive recruitment landscape. Not only that but also it helps in finding and acquiring the most qualified talent faster. 

In the current time of talent shortage and candidate-driven market, it is very difficult to find the perfect match for the requirement you have for the positions you are hiring for. So are you one of those who struggle to source talent?   
Worry not, because this article will be your how-to guide to source candidates quickly and effectively. It will give you the gist of knowledge that will boost your sourcing efforts and practical tips to strengthen your candidate sourcing strategy. 
With that said, let's get started! 
What is Candidate Sourcing?

Sourcing candidates is a proactive approach to finding, evaluating and engaging with potential applicants for current or future job opportunities. Also, it involves gathering applicant information, pre-screening those candidates and building long-lasting relationships with potential hires. 
How to Source Candidates?
Here are some of the steps recruiters and HR professionals can implement for candidate sourcing. 
1. Find out about upcoming vacancies
Initially, you have to identify and list down open roles without waiting for your hiring manager to create a job description for them. Once you know which positions will open up, then you can proceed to the further step and save time to filter and find the ideal fit. 
2. Research open role requirements
The second step is to develop a thorough understanding of the role requirement from the job descriptions that have been given to you. 
3. Search for talent
As you begin the candidate sourcing process, consider various job boards and social media platforms to market open jobs and search for the perfect candidate. 
Use your Applicant Tracking System (ATS), which gives you a candidate database management feature to look for a qualified candidate that suits your requirement. Leverage database. 
4. Contact candidates
 You have shortlisted potential talent (active or passive) that matches your wants and needs for the vacancies. Now it is time to engage with them cold calling or recruitment emails showing them that you are interested in hiring them. 
The first communication will give you a headstart to engage with candidates, pique their interest and allure them to apply.  
5. Pre-screening phase
You found your suitable candidate, but wait, is he/she truly a match for what you are looking for? You can know by conducting a pre-screening process where you check their resume, skills and qualification. This way, you can short-list them for the next level of the hiring process. 
6. Handover shortlisted applicants to managers
You created a list of potential hires that seem fit for the role. Now it is time to pass them to hiring managers or your client (in case you are an agency) for further assessment. 
Sourcing vs Recruiting: What's the Difference?
Mostly, people, even the recruiter, get confused between these two terms: sourcing and recruiting. The task and activities of both terms are a little bit similar, but not entirely. So, let's clarify the difference between sourcing and recruiting. 
1. Sourcing candidates
Sourcing in recruitment is the approach of finding the most suitable talent to fill the present or future open positions via various platforms for recruitment marketing. The people who hold expertise in sourcing are known as Sourcer. 
Sourcers find, engage, and build relationships with potential candidates. Here's what they do on a daily basis. 
Responsibilities of sourcers
Studying the requirement of all the open roles

Market open jobs to various job boards, online communities, and social media channels

Searching the suitable candidates

Emailing or cold-calling candidates

Collecting and evaluating resumes

Building the employer brand over a period of time

Passing on the best of talent to the recruiters

Adding exceptional candidates who are not fit at the moment but might be a perfect fit at a later time

Collaborating with recruiters to optimise the recruitment process by enhancing the sourcing side


2. Recruiting candidates
Recruitment is the process of screening, selecting, and appointing candidates through an interview process. Hence, recruiting is an end-to-end process in which a number of stages are executed by the recruiters or hiring managers.
Responsibilities of recruiters
Providing feedback on the quality of sourced talent

Scheduling interviews by cooperating with candidates and hiring managers

Effectively engaging and communicating with the applicants throughout the recruitment process

Explain and describe in-depth the open position to the potential candidates.

Conduct background reference checks on potential candidates 

Maintain the candidate pipeline and increase the value of the talent pool

Manage and work with Recruitment CRM Software and ATS 

Improve the value of the employer brand
Creative Ways to Source Candidates
Candidate sourcing is an initial crucial step in the recruiting process. Also, It enables you to regulate your talent pipeline and start discussions with the candidate you truly want. Attracting top talent is essential to the future of the company. 
To source a candidate, recruiters need to gather important candidate information and evaluate their skills to match them with suitable job positions. 
They should reach out to candidates, inform them about job opportunities, and establish lasting relationships. Below are some methods that recruiters can use to source candidates.
1. Candidate sourcing using social media

Social media is one of the methods used to source candidates by helping sourcers and recruiters narrow their search and identify qualified candidates faster. 
Recruiters source candidates through different social media platforms such as Facebook, Twitter, LinkedIn, and so on. Among these, LinkedIn has become an extremely popular social media site in recent times for job hunting. 
Here are the most common ways to source candidates via social media. 
Promote positive work culture that strengthens your employer's brand

Job posting on various channels 

Identify the channels that match your candidate's persona

Run targeted job ads campaigns

Participate in conversations in groups and communities

Post Value-adding content to attract a wider pool of talent 
2. Candidate sourcing via recruiter network
Talent sourcing via a recruiter network offers many benefits, such as higher quality, faster recruiting, lower cost, and higher retention rates. A survey by LinkedIn Talent Research found that approximately 56% of professional recruiters depend on their network for hiring new talent.  
Therefore, recruiters always have a wide range of networks with clients and candidates too. Their huge network is undoubtedly a great source of candidates. They generally attend recruitment conferences and events to connect with other recruiters. This connection-building helps them in future recruitment. 
In addition, effective networking can decrease the time and effort required to find, assess, and interview candidates, as they are more likely to respond positively and quickly to your outreach and offer.
3. Candidate sourcing through a database
An Applicant Tracking System (ATS) stores applicants' profiles who have applied for the jobs. This database can be used to find candidates by using filters like skills, hiring stage, position and application date. 
Therefore, recruiters diligently maintain a candidate database, leveraging it effectively when job openings arise. Regularly checking the database enables them to source candidates efficiently, ensuring a seamless and targeted hiring process for the company.
4. Candidate sourcing via campus recruitment
According to the survey by Zety, sourcing candidates from the campus will increase companies' brand value by up to 31%. 
Recruiters can collaborate with different Universities and conduct campus recruitment to source freshers and entry-level employees. These candidates have adapted to modern technology and are eager to learn new things that come their way. 
Moreover, chances are higher that they can join immediately join. So it will be easy to onboard them quickly. Also, as you are getting them through the Universities, you would be carefree about losing candidates halfway. 
5. Candidate sourcing through employee referrals
Currently, this is one of the most effective sourcing procedures that never really gets old because it is incredibly useful. Hence, numerous companies have effectively executed employee referral programs. This way, they expand their talent pool 10X through the employees' network or employee referral program.
Employee referral is a great way to reduce sourcing and recruitment costs on advertising, recruiting tools, and agency fees. These referrals are more likely to be sourced via word-of-mouth, personal connections, and existing platforms.
Also, candidates hired from referrals tend to stay longer in the company and perform better in their jobs, as they have a higher level of commitment and satisfaction. 
You can compensate your employees with some referral rewards. Giving a referral reward to your existing staff is an exceptionally proficient sourcing technique.
Also, your current employees realise what type of candidates you are searching for. Permitting them to prescribe candidates to you. It will add a channel to your candidate shortlisting process, and this is because your workers will refer just those candidates who fit well in your workplace. 
Finding the perfect candidate would be a piece of cake by implementing this candidate sourcing process.
6. Candidate sourcing through online job postings
According to the survey by Zety found that 58% of job seekers are looking online for a job. Hence, promoting your jobs on online platforms for various roles is an outstanding candidate sourcing strategy. 
These job boards not only show your jobs on their portal but also add them to their employment alert emails and bulletins. Your company's profiles' jobs section could draw in a lot of active job seekers. 
This method of effective job posting is an incredible working to attract the best talent who is proactively looking for work opportunities.

7. Candidate sourcing within the company
Talent sourcing internally offers several benefits, such as promoting employee growth and development, boosting employee retention rate, and utilising the knowledge and skills of your current employees.
For Internal candidate sourcing, HRs can post jobs internally and develop a succession planning program to find and groom employees for crucial leadership roles.
This encourages cross-functional team interactions and networking opportunities to locate talent with diverse skill sets and experiences and already adapted to the company culture. 
With this strategy, the company does not have to invest their time and money in recruitment agencies. The top talent is already there inside the organisation. 
8. Offline candidate sourcing techniques
Online recruitment platforms are undoubtedly effective in boosting engagement, while offline recruiting efforts remain strong and influential. 
Attending recruitment and career fair events and meeting people in person is an effective way to find new candidates. Attend industry-specific conferences or organise meetups to connect with desired individuals. 
Face-to-face interactions reduce competition and increase the likelihood of candidates responding to follow-up messages. Encourage team members to attend events to identify potential candidates actively. Talent sourcing thrives when it becomes a collaborative effort.
9. Faster candidate sourcing by creating a strong employer brand
A strong employer brand is a highly powerful talent acquisition tool for recruiters and hiring managers. It can significantly boost the candidate sourcing process by attracting top talent and increasing the candidate pool of qualified individuals. 
Hence, the recruitment team must Utilise various networking and communication channels such as social media, company website, and career pages to showcase the amazing perks and benefits, positive company culture, growth opportunities, and work-life balance that candidates can expect when joining your organisation.
In addition, recruiters and HRs have to make sure that candidates get a positive and effective hiring experience throughout the process to increase their employer brand value. 
4 Key Candidate Sourcing Metrics
In your opinion, you think you have done a great job of finding and shortlisting those potential matches. You gave the list to the manager for further proceeding. 
But what is the ratio of your candidates converted into employees? How to measure your talent sourcing effectiveness? Here are crucial candidate sourcing metrics you need to track to analyse your success. 
1. Sourcing channel effectiveness
This crucial metric will let you know which channels are bringing the most qualified and suitable candidates for particular open roles. Hence, recruiters and hiring managers can spend their efforts and resources on certain quality channels only. Here is the formula to calculate sourcing channel effectiveness. 

Let's say you get 85 developers from LinkedIn, and you hire 13 people who are the perfect fit for the job. Hence, your sourcing channel efficiency would be 13/85 x 100= 15.29%. 
So, next time you can spend all the money and effort on LinkedIn while filling a position for a sales executive. 
2. Cost per hire by source
A survey conducted by LinkedIn found that 40% of companies agree that the quality of hire metric is their top priority. This metric will provide you with an insight into the Return On Investment (ROI) of your investment and efforts in sourcing candidates. 
Here is the formula to measure the cost per hire by source: 

3. Candidate conversion rate
This metric will give you the number of applicants who were invited and completed the application. It will let you know how effective the sourcing channels are and the relevancy of the messaging that is being utilised to attract and engage candidates.  
If the conversion rate is higher, then it is the outcome of quality communication and engagement. So, recruiters must check the open rate, clicks, and apply ratio for each sourcing campaign and individual cold recruitment email that has been sent. 
4. Sourcing productivity
It is a measure of all the efforts your recruitment team is putting in and the result thereof. 
To calculate this sourcing metric, you can consider parameters such as the number of sourcing emails sent to make the initial conversion, cold calling, pre-screening efforts, and LinkedIn outreach and what outcome these efforts have generated. 
You can track such activities your hiring team is carrying out on a weekly or monthly basis. For instance, if a team member sends an initial email to 80 possible applicants, and 20 of those individuals respond, then it would be 25%. That is how you can measure sourcing productivity for other productivity sourcing metrics. 
Candidate Sourcing with ATS: Benefits Sourcers Get
There are plenty of different places online that sources can use to find relevant candidates. The hack is to use AI Recruitment Software like ATS to effectively manage and streamline all of your sourcing efforts (job boards, career sites, referrals, social media, etc) in a single place. 

Here are some of the key benefits of using ATS to generate candidates from a variety of sources. 
With ATS, one can quickly and effectively post open jobs across all the job boards and social media channels with just a single click. It saves time for the team. 

You can build a diverse talent pipeline by archiving the most qualified profiles. 

Your conversations with potential candidates will be centralised, which your other sourcers can refer to at any time. 

Track and analyse job posting status within the Candidate Tracking System. 

ATS enable a collaborative sourcing process, so you make informative decisions, view applicants' profiles and leave comments for another team member using a single platform. 

Optimise your sourcing efforts with reports and recruitment analytics features available in the Applicant Tracking system. This makes data-driven recruitment decisions and enhances hiring workflow. 
Final Thoughts On Candidate Sourcing
In conclusion, effective candidate sourcing is a critical aspect of the recruitment process that can significantly impact the quality of hires and the overall success of an organisation.
In this blog post, we explored various candidate sourcing methods that recruiters employ to source candidates, ranging from traditional approaches to modern and innovative techniques.
Ultimately, the key to successful candidate sourcing is being proactive, resourceful, and adaptable. Recruiters must stay abreast of industry trends and continuously refine their strategies to uncover the most qualified candidates. 
With a robust candidate sourcing strategy in place, recruiters can elevate their hiring process and drive the organisation's growth and success in the competitive job market.

FAQs: Candidate Sourcing
Find your answers to the most frequently asked questions related to candidate sourcing that will not only help you build strategies but also attract active and passive candidates efficiently.
1. How does sourcing affect recruiting?
Talent sourcing is an essential part of an organisation's hiring strategy. It decreases time-to-fill as the pre-screening has already been conducted. It helps recruiters and sourcers to build robust pipelines to cover present and future requirements. Also, it will help you hire diverse candidates who are highly qualified for the job. 
2. What is candidate sourcing software?
Candidate Sourcing Software helps sourcers and recruiters find, assess and schedule interviews with applicants. Also, you can post open jobs on social media channels, job boards and other online networking platforms with just a single click. 
With robust candidate-sourcing software, recruiters can create a personalised career page to attract candidates and screen them easily. 
3. What is a sourcing specialist?
Sourcing specialists are recruitment professionals who identify, attract and engage potential talent in the organisation. They identify future requirements, establish a strong and full-proof sourcing strategy, and reach out to those who seem potential fit for the particular role. This way, they create a diverse talent pool, try new sourcing tools and measure their sourcing efforts to optimise the overall process. 
4. What is social sourcing?
Social sourcing is a method of leveraging social media networks to find, attract and engage with candidates who seem to be an accurate fit for the current or future vacancies in the organisation. 
Social sourcing involves using social media to collect candidate information (resume and work sample), reach out to them, engage and inform those potential candidates about relevant job openings and advertise open while building a strong and attractive employer brand.  
.
.
.
Want help with conducting sourcing tasks efficiently? If so, then click the below image and book a demo. 
See how our highly-scalable Applicant Tracking System (ATS) can help you streamline your overall recruitment process from effectively sourcing the candidates to hiring the most-suitable talent faster and more effectively. 

Join Our Award-Winning AI Recruitment Software
Demos are a great, fast way to learn about iSmartRecruit.
Connect with us now to learn more!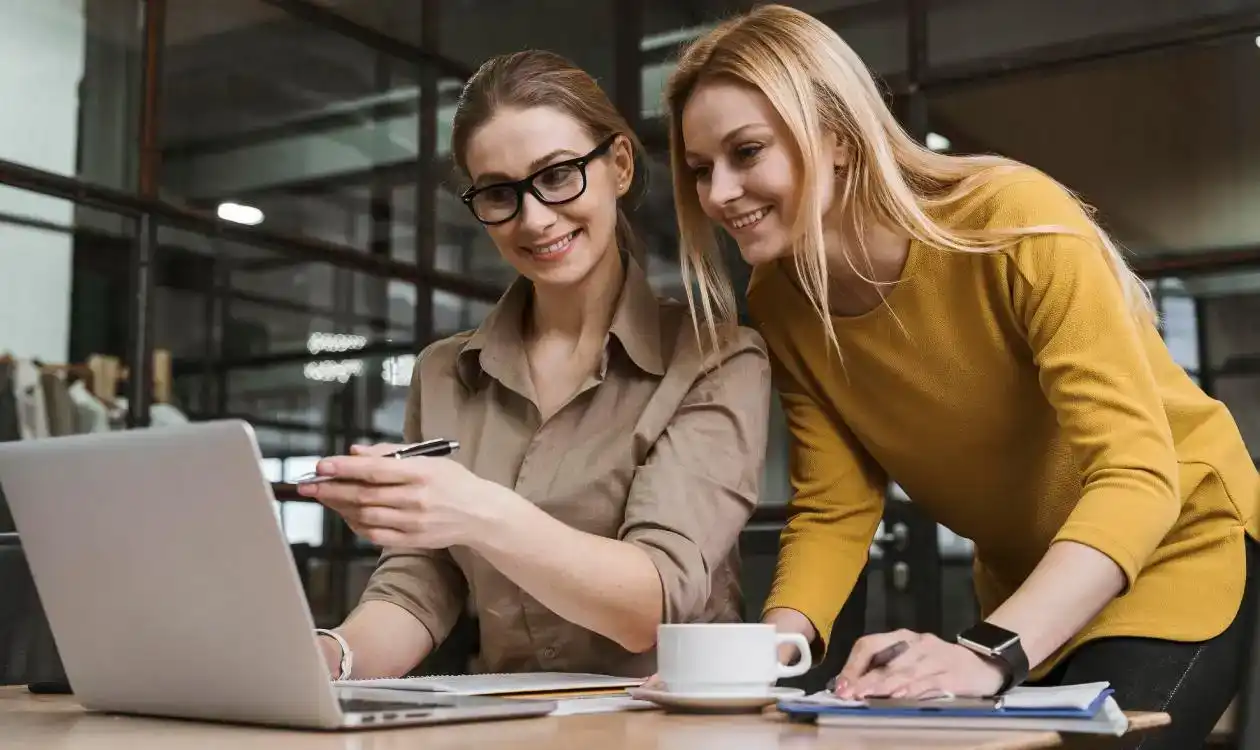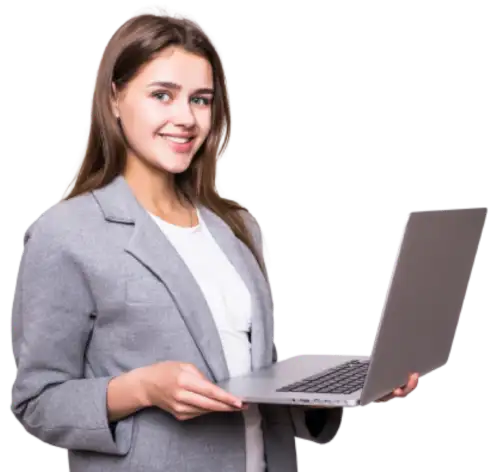 I hope you enjoy reading this blog post.
If you want our team to automate your recruitment process, just book a live demo.