Good sourcing of candidates helps businesses to find out the proactive candidate that is well fitted for the organization.
A good recruiter is well aware of his/her tasks, and one of the activities of the recruiter is to fill the open position by candidate sourcing. And recruiter sources candidates for many clients. Then how does the recruiter find and source candidates?
It doesn't matter what the requirement and circumstances are; source candidates are always the heart of the recruitment process or hiring process.
What is Candidate Sourcing?
The sourcing of candidates refers to the way of searching for, distinguishing, and reaching potential candidates for jobs. You are either enrolling for or will enlist in the future, and candidate sourcing is the first step in hiring procedures. We can say that sourcing candidates is one of the recruiting challenges.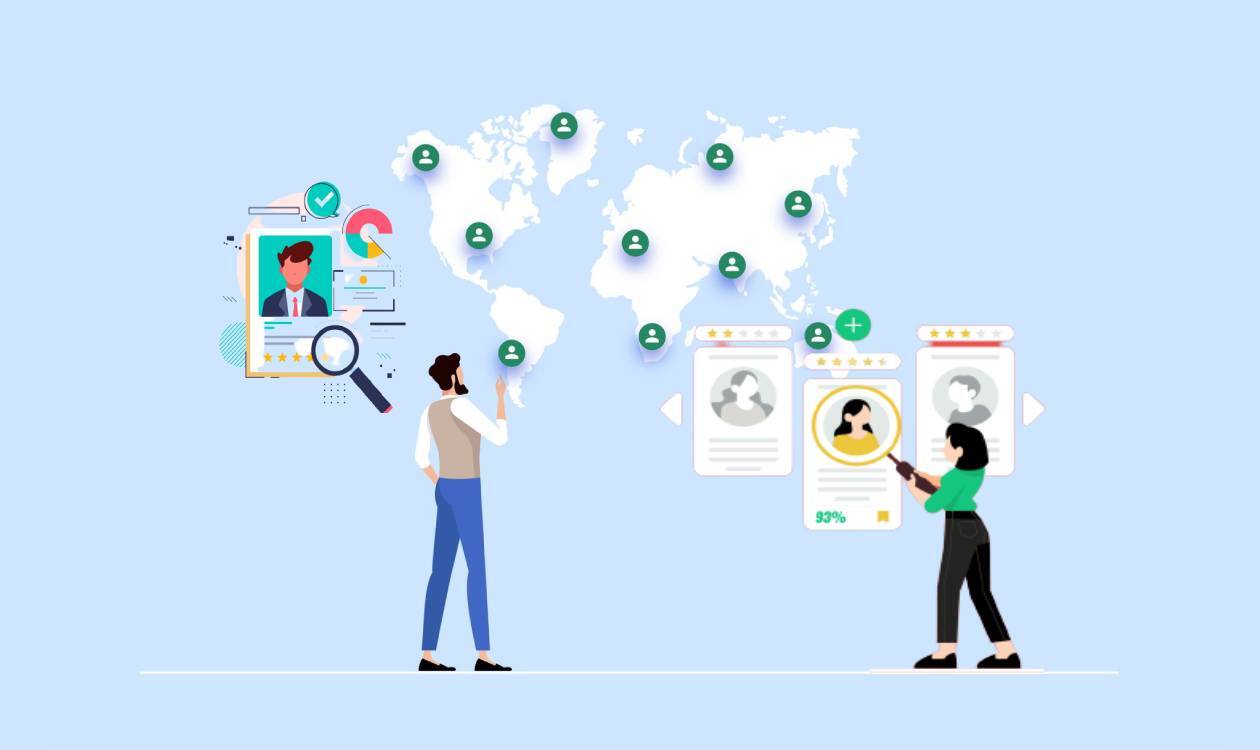 Generally, the sourcing is a proactive search for the passive or the candidates who are not actively looking for a new opportunity. Grab the interest of those candidates by creating an interesting open job position around them.
Here are some points that recruiters include when they are sourcing candidates
Gather all worthwhile information regarding the candidates, such as by reviewing the resumes, and work samples, by stalking

social media

 or professional accounts.

Conduct the 

pre-employment assessment test

 to know further about candidates' skills and abilities.

Frequently connect with candidates to build a strong relationship with them.

Grab potential talent and form a long-term relationship with them.
What is the Difference Between Sourcing Candidates and Recruiting?
Mostly, people, even the recruiter get confused between these two terms: sourcing and recruiting. The task and activities of both terms are a little bit similar, but not entirely.
That's a reason we gave importance to it and, consequently, added this section to the blog. So, let's clarify the difference between sourcing and recruiting.

Sourcing of candidates
Sourcing in recruitment is the approach of finding the top or most suitable talent for the position. We can say it is a talent acquisition where the recruiter finds, engages, and builds relationships with the candidate to source them. This is what recruiters do to source candidates. The people who hold expertise in sourcing are known as Sourcer.
Responsibilities of sources
Discover the passive candidate sourcing or the candidates who are not actively looking for the opportunity.

Figure out the future needs of the company concerning employment.

From the open positions and the employer brand more interesting.

Always take the first step toward the potential candidates.

Enlarge the networks.

Keep your attention on diversity goals and avoid mistakes in diversity recruitment.
Make sure that unconscious bias is fully eliminated from the whole process.


Recruiting of candidates
We all are familiar with the tasks of the recruiters. Then what is recruiting? The overall process of recruitment for hiring new talent that includes attracting candidates, job postings on various platforms, screening, managing the talent pool, scheduling the interview, and onboarding. 
Hence, recruiting is an end-to-end process in which a number of stages are executed by the recruiters or hiring managers.
Responsibilities of recruiter
Screening sourced candidates.

Get the exact time and date of the interview by communicating with candidates.

Explain and describe in-depth the open position to the potential candidates.

Do the negotiations with the candidates regarding various contexts.

Maintain the candidate pipeline and increase the value of the talent pool.

Manage and work with 

CRM 

and 

applicant tracking systems

.

Post about the open jobs on

 job boards

, websites, and social media.

Improve the value of the employer brand.


What are the Best Ways of Candidates Sourcing?
Candidate sourcing is crucial in the recruiting process, and recruiters handle this as the initial step. It also enables you to regulate your pipeline and start discussions with the talent you truly want. Attracting top talent is important to the future of the company.
To come out ahead of your opposition, you have to hire the top talent in the market to assist you in arriving there. Moreover, don't trust that candidates will come to you; you need to put more effort into the source for the best candidate. A great way to source candidates assists organizations in proactively getting and employing qualified applicants.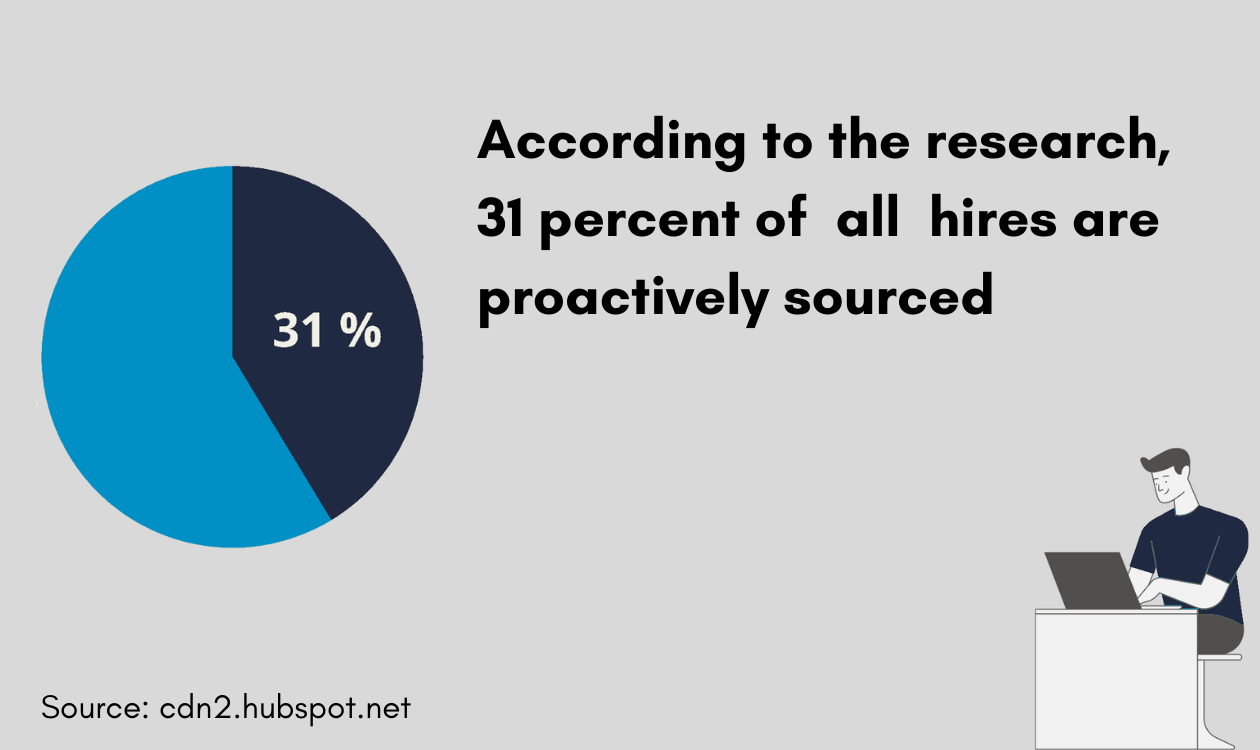 To source candidates, recruiters should collect important candidate data and pre-screen candidates with abilities that match the jobs they're selecting for. Contact candidates to make connections and tell them about employment opportunities and build long-term relationships with potential contracts. Some methods on how to source candidates are explained below.
#1. Sourcing of candidates via social media 
Social media is one of the methods used to source candidates by helping recruiters narrow their search and identify qualified candidates faster. LinkedIn has become an extremely popular social media site in recent times. 
Candidate sourcing and recruiting via social media determines the use of social media networks to attract candidates. Recruiter source the candidates through different social media platforms such as Facebook, Twitter, Linkedin, and so on. It also includes various websites like blogs, forums, etc. 
Undoubtedly, the best and most popular strategy for sourcing candidates is via social media. Research has proven in research that the use of social media in the recruitment process has grown 54 per cent in the last five years. (Source)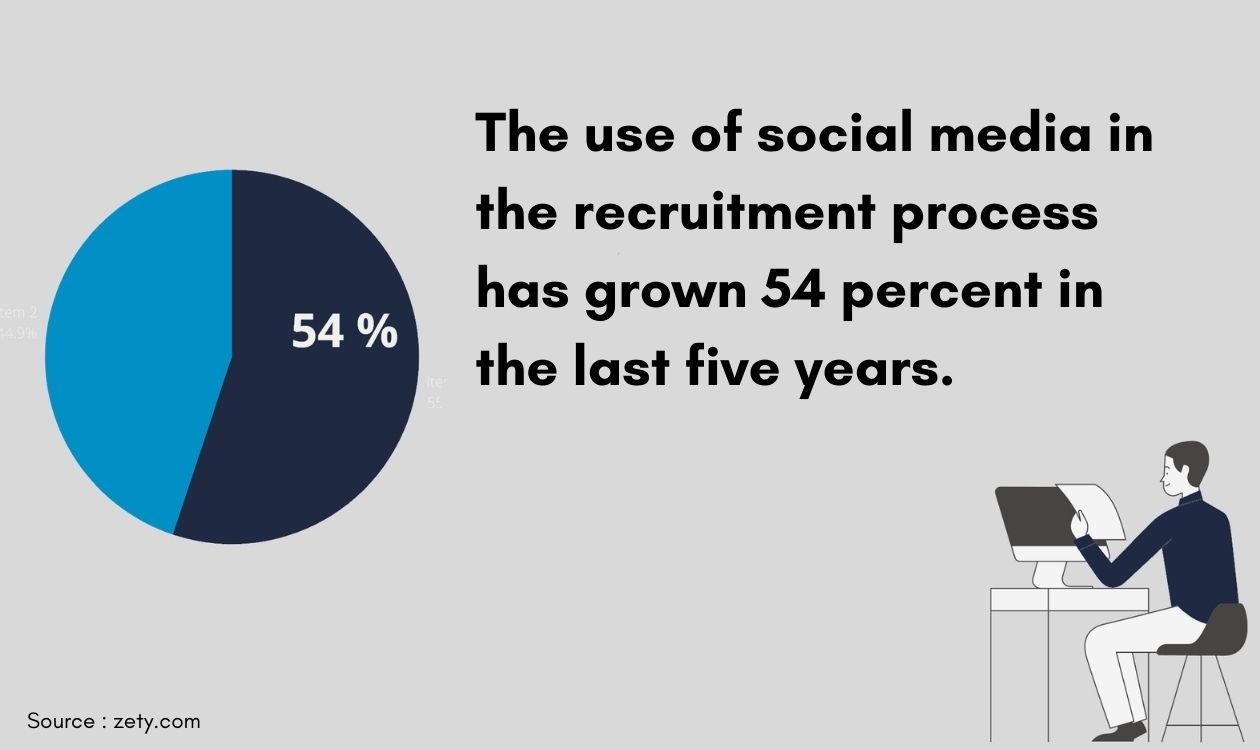 #2. Sourcing of candidates via a recruiter network
Candidates have a high ground in the marketplace presently, and that implies that great candidates are interviewing with more than one organization, they're frequently getting numerous offers of job opportunities, and they have a lot of choices from which to pick. 
Recruiters always have a wide range of networks with clients and candidates too. Their huge network's network is undoubtedly a great source of candidates. They generally attend other recruiter events to connect with other recruiters. This connection helps them in future recruitment. Approximately 56 per cent of professional recruiters depend on the network for hiring new talent. (Source)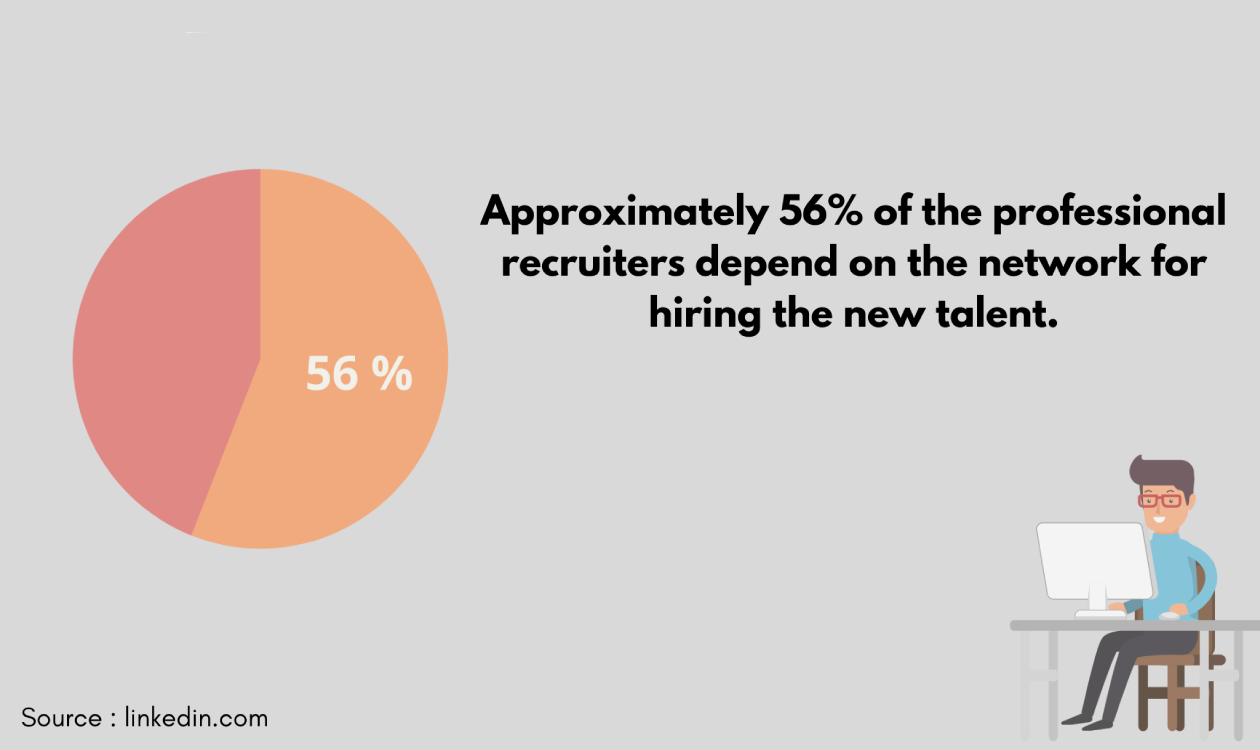 #3. Candidates can be sourced through a recruiting database
A lot of recruiters keep up their recruiting database of candidates. When there is a job order in the company, they will check their database regularly to source candidates.
#4. Candidate sourcing at campus recruitment
You can also collaborate with different Universities and get your candidates sourced through campus recruitment. These candidates are highly skilled and freshers as well. According to the survey, Source candidates from the campus will increase companies' brand value by up to 31 per cent. So it will be easy to onboard them quickly. Also, as you are getting them through the Universities, you would be carefree about losing candidates halfway.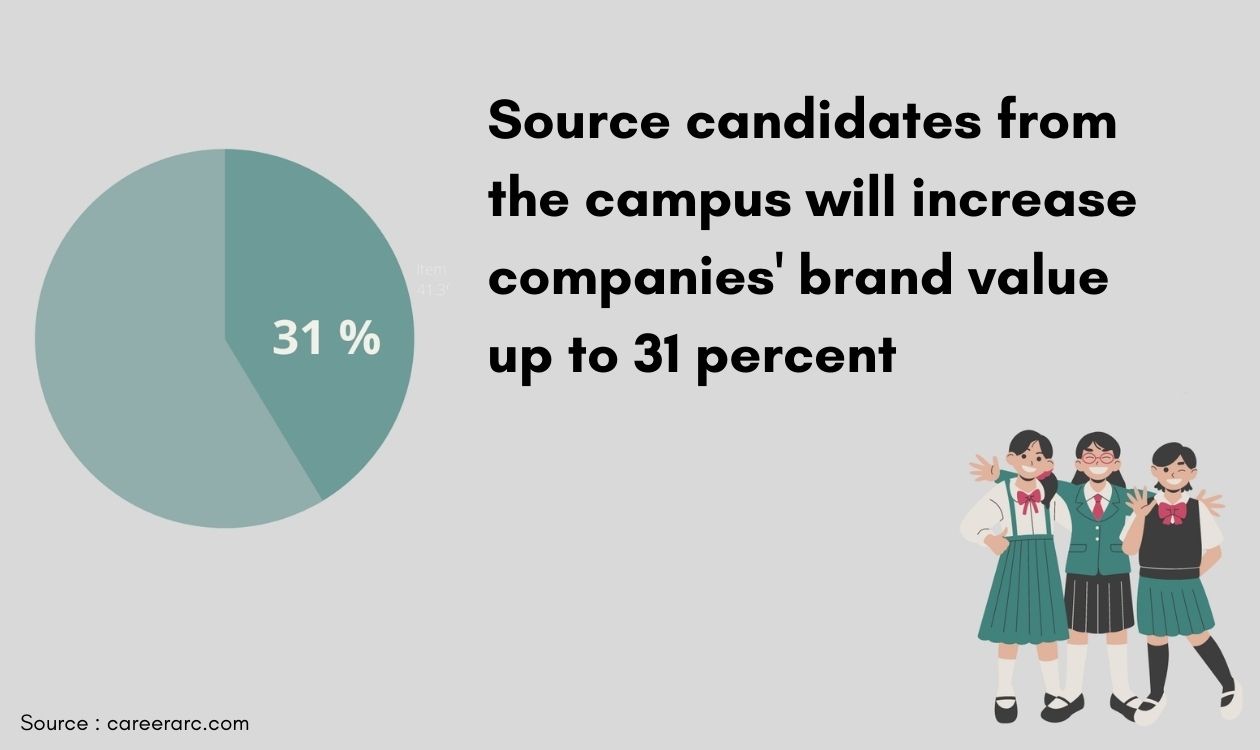 #5. Candidate sourcing through employee referrals
Presently, this is one of the most effective sourcing procedures for recruiters that never really gets old because it's so compelling. Numerous companies have effectively executed employee referral programs. Companies expand their talent pool 10X through the employees' network or employee referral program.
You can compensate your workers with some referral rewards. Giving a referral reward for existing representatives is an exceptionally proficient sourcing technique and the best spot to discover more candidates like the one you simply put is to ask that person who they know.
Your current employees realize what type of candidates you are searching for. Permitting them to prescribe candidates to you. It will add a channel to your candidate shortlisting process, and this is because your workers will refer just those candidates who might fit well in your workplace. Finding the perfect candidate would not be hard with this candidate sourcing procedure.
#6. Sourcing of candidates through online job postings
According to the survey, 58 per cent of job seekers are looking online for a job. Promoting your jobs online on different employment sheets has been demonstrated to be outstanding amongst other candidate sourcing strategies. These job sheets not only show your jobs on their portal but also add them to their employment alert emails and bulletins. Your company's jobs could draw in a lot of active job seekers. 
Along these lines, you have the benefit of selecting the top talent from this candidate pool. This method of job posting is an incredible method to attract the best talent who is proactively looking for work.
#7. Sourcing of candidates within the company
With this strategy, the company doesn't need the help of an outsider recruiter because the top talent is already there inside the organization. You can easily contact iSmartRecruit for help, and we are ready to help you in every aspect.

#8. Sourcing by use of offline recruiting techniques
Online platforms will, without a doubt, increase your engagement. Offline recruiting efforts, on the other hand, remain a formidable force. Going offline to events and meeting individuals face-to-face is a terrific approach to finding new candidates. Attend job-or industry-specific conferences and events, or organise your meetups to connect with people you'd like to meet. As an employer, there will be less competition, and candidates will be more likely to reply to your follow-up messages after speaking with you in person. If other members of your team attend events, encourage them to keep an eye out for potential candidates as well — talent sourcing should be a team effort!
#9. Sourcing by creating a positive employer brand
Your employer brand could determine whether or not a candidate responds to your outreach. Candidates are less likely to respond to your outreach if they have a poor impression of your employer brand, and an unfamiliar employer brand can also hinder your efforts. A strong employer brand, on the other hand, is a highly powerful recruiting tool.
Benefits of Sourcing Candidates
Sourcing of candidates has become a key component of the recruitment process than ever. Now, we all know that sourcing candidates mean forming a strong talent pipeline with a vast pool of passive candidates. So, a business can hire candidates as per need. Investment in souring is paramount, which will provide a long-term supply of talent.
Benefits of candidate sourcing strategies.
Candidate sourcing improves the quality of hire

Candidate sourcing reduces the time per hire

Souring of candidates brings workforce diversity.
Final Word about Candidate Sourcing
Sourcing candidates are part of the recruiting process that is normally implemented by the HR team. Using different ways, recruiters and the HR team source candidates. And above is the top 9 ways of candidate sourcing.
The applicant tracking system is also a great idea for sourcing candidates. This has many functionalities like different job boards, website integration, and social media, which means every candidate sourcing method at one place. iSmartRecruit is one of the best applicant tracking software that helps you in the overall hiring process.