Unlocking Excellence: How HitContract Elevated Hiring Quality by 38%.
How HitContract Elevated Hiring Quality by 38%.

Modern technology is influencing human lives in a different way. A new innovation is introduced to the world every day. This massive revolution has provided countless opportunities for humans. It allows jobseekers to work from anywhere and contribute their skills and knowledge. 
Nowadays, searching for a job has become a "piece of cake" due to technological advancement. However, finding a job is not as challenging as finding the right candidate for the open position. Recruiters face many issues, such as cut-throat competition to retain top talent. The other problem is candidates applying to various firms. They choose the companies or employers who provide the best pay and growth opportunities.
Moreover, The market favours job seekers, both active and passive. Finding a passive candidate is more challenging than finding an active one.  
The main difference between active candidates and passive candidates is that active candidates are job seekers. In contrast, passive candidates are employed and not looking for a job in another company. They will only change their mind if they get better growth and opportunities. 
Passive candidates generally have the skills and experience the employer wants to add to the talent pool. Passive Recruiting practice is essential as it allows recruiters to hire a skilled candidate with the required experience to start working. Also, they are trained candidates, so less investment of time and money is needed. According to LinkedIn, 70% of Candidates in the global workforce are Passive candidates.
But, wait! what passive recruiting is, you might be thinking. So, let's understand the meaning and strategy for Passive recruiting. 
What is Passive Recruiting?
Passive Recruiting is the process of sourcing and engaging with candidates who already have a job and currently not looking for a new opportunity. In addition, employers and hiring managers are actively looking for this type of candidate because they have the in-demand skills and experience. As a result, they could be a great asset to the organisation's growth.
How to do Passive Recruiting?
The three (3) steps strategy recruiters must follow to do passive recruitment efficiently. (Sourcing/discovering - Attracting - Recruiting) These three steps include practical ways and technological tools to do an efficient Passive recruiting process. Let's learn about them thoroughly. 
Sourcing/discovering the employees
1. Social media
Recruiters can leverage many benefits using social media platforms like Facebook and Twitter. They can find passive candidates by using searching methods effectively. 
For example, Suppose an employer is trying to find a content writer. In that case, they need to search specific keywords or hashtags such as #SEO, #websitewriter, or #contentwriter. This way, employers can connect with passive candidates who are actively sharing content on their social handles. Also, they can understand the writing style and practical skills of an individual. 
These days recruiters have gone beyond Facebook and Twitter. They are using sites not utilised much for recruiting purposes, like Reddit, Quora, and Instagram. By using searching techniques and connecting with the top talent, recruiters can understand candidates' interests, hobbies, and motivations. Hiring managers can also join specific talent communities on social media platforms to discover a hidden talent. 
2. Job boards & Work portfolio sites

Job boards and work sample sites are an excellent and efficient way to find passive candidates. Here, recruiters get the real gist of the candidates' skills and experiences. They can also understand the candidate's interest in the field and how active the user is by looking at their profile.
Work portfolio sites are a lifesaver for recruiters. For instance, In the IT field, Github is famous for showcasing programming skills and strengths. They can search according to their specific needs (Java or PHP programming).
3. Talent pool or recruiting database
Employers must look at the talent pool database while hiring passive candidates. Also, they need to be open-minded and consider candidates they rejected in the past; however, now they have learned the skills and have experience in the field. Try to find passive candidates in person by looking at the database of employed people, then think of ways to approach them directly, for instance, arranging a lunch meeting with them. Show them the additional benefits they will get to persuade them.
4. Employee referrals
The employee network is an essential asset for your recruitment marketing efforts for the company to get talent-rich candidates to join them. Employers can arrange compelling incentives and bonus systems for their employees when they refer a potential talent they know from outside. 
A survey by LinkedIn of employee referrals concluded that 35% of employees refer to help their friends. 32% do it to help their company. 26% do it to perceive them as valuable colleagues. Only 6% do it for money and recognition. 

Also, employers said that 88% of their best hires are referrals. (A survey by career builder). HR managers can also look at the inside network of the company's current employees to fill critical positions. Employers must use their network effectively to look for better candidates to add to the talent pool for future requirements.
5. Google resume search or resume database platforms
Recruiters can narrow down the specific word and search for that keyword in the URL or the title. 
For example, They can search like "Intitle: java developer resume" or "Inurl: java developer resume"; this way, the Google search engine only shows results with the keyword "Java developer resume" in the title or the URL. 
Attracting the passive candidates
Once you discover the right employee who might be a perfect fit for your firm, it's time to reach out to them and start engaging. There are many ways to approach them. Let's understand them thoroughly.
1. Update your career pages
It is essential for recruiters and hiring managers to update the career page of their company's websites regularly. Candidates prefer companies which use modern technology for day-to-day and administrative tasks. Utilising automated online tools can have a positive impact or influence on candidates. 
For example, use Career page Chatbot, which will integrate with your career page and pre-screen the candidate. It will also reply to the standard or FAQ questions instantly and 24/7. Such technology on your career page will be immensely beneficial to allure and persuade the passive employee. 
2. Update your social media and job board page
Post regularly about the company's contribution, vision, mission and product. Be active on social media and job board sites. Post videos of your current employees praising the positive work culture of the company. Also, It will increase your employer branding, and chances will get higher than the passive employee will consider working for you.

A Glassdoor survey discovered that 84% would consider leaving their current jobs if offered another role with a company with an excellent reputation. Lastly, ensure your social handle pages are more attractive and appealing.
3. Cold emailing or cold calling
Once you have updated your website, social media and job board channels, it's time to approach the candidates. And cold emails and calls are the best way to reach out to passive candidates and inform them of the benefits they will get if they join the company. The language must be humble and professional. 
Mention the reasons why they should join your firm. (list of the standout points your firm and candidates' benefits if they enter) 
Better pay, opportunities, and growth (may add survey of people willing to change job if something better they will get)

Better employer brand

Better facilities and work-life balance
Note: Remember, while ending the call, If the employee is not interested in that situation, don't forget to ask them if they know someone who might be interested. 
Recruiting the passive candidates
Once You have attracted the candidate, it's time to convince them to join the firm. So, while recruiting or filling your talent pool for the upcoming requirement, the first thing you need to define the standout point you are willing to offer to the candidates. This way, chances will be higher that employees will consider joining your company. Write down the unique point which apart you from your competitors. It could be: 
Amazing career opportunity

Rapid growth

Brand value/Employer brand

Higher salary pay

Flexible work schedule

Good work-life balance

Additional benefits and facilities

Candidates'Candidates' benefits 
Benefits of Passive Recruiting
Less time and cost investment must be spent on the passive candidates as they already have the required knowledge and skills to work. Employers get a faster return by hiring people with the right skills and motivation.  
The pressure of making a quick decision is low as the passive employees are not looking for another opportunity. So, competition to hire that top talent will be low, and recruiters will have time to make logical and data-driven decisions.
Passive candidates already have a job and skills, so they will not lie or exaggerate their abilities on their resumes like active candidates. Hence, transparency and honesty to build trust will increase. 

Conclusion
Recruiters must consider hiring passive candidates as a part of their recruitment plan. This way, they can add qualified people to their talent pool database for future needs. Passive recruitment is crucial to ensure that the company will grow immensely by hiring people with excellent skills and the right motivation to work. The strategy to recruit them is a three steps procedures. 
Firstly, discover them by using different tools and online platforms. Once you identify the right candidate, update your career page and websites. Secondly, approach them by cold emailing, convey the advantages you are willing to provide and engage with them to understand them. Finally, you can hire them or add them to your candidate pool. 
It is hard for recruiters to do passive recruiting. However, it is not impossible. Also, it is an essential part of the recruiting strategy and using the right tools and tech, recruiters, can simplify it and leverage the maximum advantages it offers. 
Join Our Award-Winning AI Recruitment Software
Demos are a great, fast way to learn about iSmartRecruit.
Connect with us now to learn more!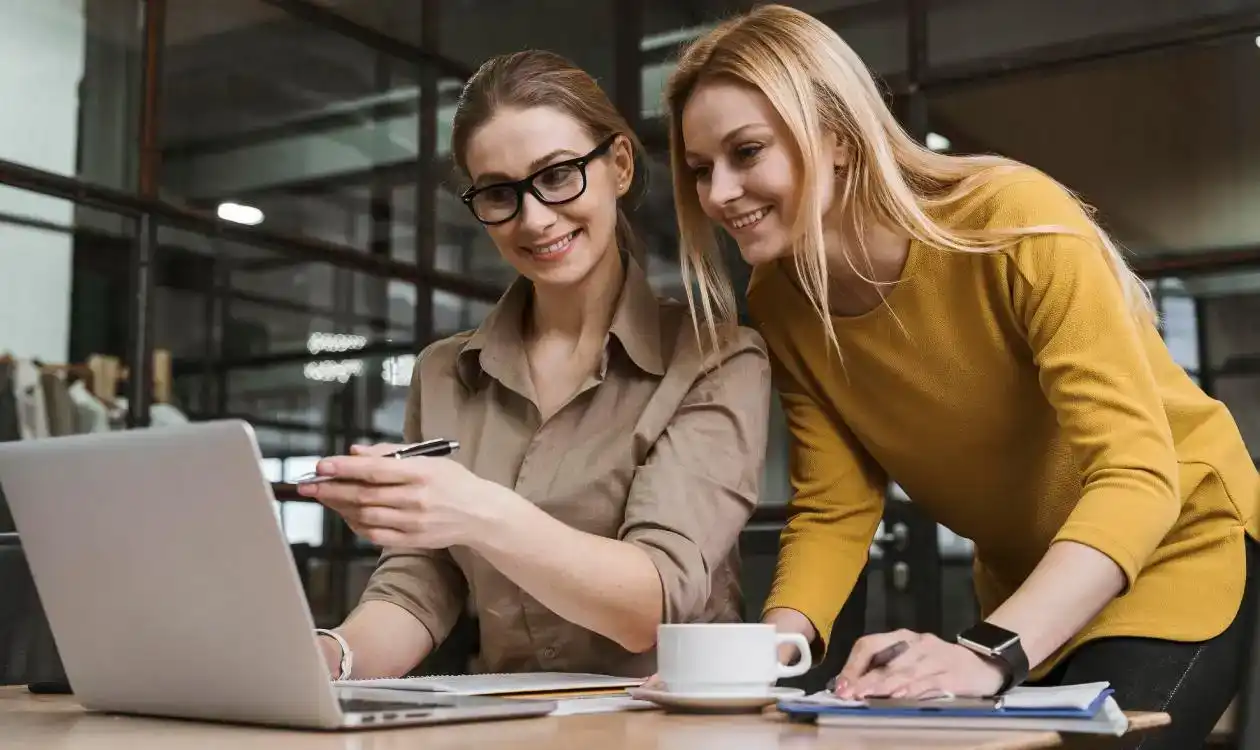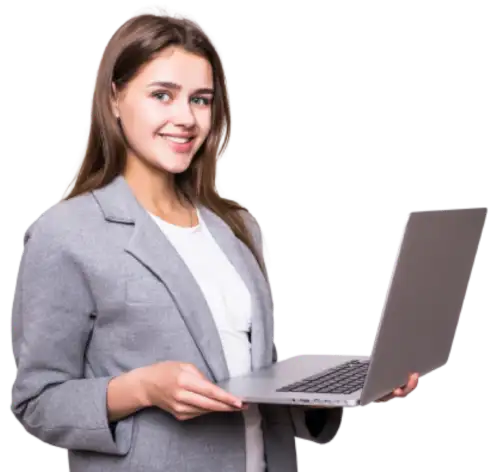 I hope you enjoy reading this blog post.
If you want our team to automate your recruitment process, just book a live demo.