Unlocking Excellence: How HitContract Elevated Hiring Quality by 38%.
How HitContract Elevated Hiring Quality by 38%.

Worldwide, every industry and sector experienced a slowdown during the pandemic era. On the upside, though, it also helped companies to come up with fresh ideas and alternatives for reinstalling the system. This gave scope to the domain of virtual interviewing to bloom. 
Video interviews speed up the employment process and lend flexibility to hiring professionals. Moreover, the widespread acceptance of video interview software and tools has made video interviews more practical than ever.
This blog will address the best practices and tips to include video interviewing in the recruitment process. But before that, let's start with knowing more about video interviewing. 
What is Video Interviewing in Recruitment?
As the name justifies, video interviews in the recruitment scene are virtual meetings between the hiring manager and the job applicants. Similar to the physical mode of interviewing, the recruiter judges the candidate's credibility for the applied job post.
The main objective of conducting virtual interviews is to save time and expenses that go into holding face-to-face interviews. Though, it should not be mistaken as the replacement for the same. 
Virtual interviewing can speed up the selection of candidates and can also add value to the overall assessment results. In situations where office visits are not feasible, virtual interviews come out to be the real saviours. 

Video interviews are of two types, i.e., one-way and two-way. 
The complete hiring process experiences an extension of about 8.2 days due to phone interviews. Although, one-way video interviews eliminate unnecessary phone interviews from the recruitment process. Candidates record their responses to the questions raised by the recruiters at their convenience and submit them for the hiring manager to examine. These brief interviews act as an aid to recruiters in getting a more precise impression of an applicant at the beginning of the recruitment process. 
Candidates and interviewers can communicate in real-time while being live-streamed from different locations, thanks to two-way virtual interviews. When physical interviews aren't possible, or distance is an issue, two-way interviews are a highly effective solution. During the COVID-19 outbreak, the majority of interviews were conducted online. And the trend continues even post-COVID, as in the most recent weeks, the percentage of organisations adopting video interviews for hiring increased by 67%. 
Best practices for video interviewing for Recruiters 

However, some associated myths make even the most tech-savvy businesses hesitant to adapt to the new technology. 
Following the below-mentioned standard practices of video interviewing can assist your hiring team in making no oversight errors. And will also help eliminate the existing prejudices about virtual evaluations. 
Transparency in Interviews is a must.
Since both parties are at different locations, it is key to maintain transparency throughout a virtual interview. Even though video interviews are increasingly frequent, they are still not the norm everywhere, so some applicants may not first feel at ease with the format. Therefore, it is always preferable to start the interview by outlining the procedure and describing the methods of assessments. 
Jotting down notes while going through an interview is a righteous way to remember an applicant's positive and negative qualities. Apart from making notes, you can also maintain scorecards analysing a candidate's performance in a virtual interview. These essentially standardise how you assess prospects throughout the interview stage, enhancing the quality of feedback and shortening the hiring process.
Be Professional while conducting the interview. 
A virtual interview accomplishes the same goals and demands the same degree of professionalism as an in-person interview conducted in an office. Acting professionally encourages candidates to converse more comfortably and builds a strong brand image for the company. As a recruiter, you should use professional language and dress in formal attire as you do for a face-to-face interview. 
Pre-structure your interviews and follow timelines.
Be sure to maintain consistency even during live interviews. To achieve this, pre-prepare a set of video interview questions and a "script" that introduces your company and the open position. You also slightly modify the question set for each candidate. Doing so will simplify the recruiting process and lessen the possibility of unfairness. You should follow up with the timelines and be prompt in letting applicants know whether you aren't interested in them or if you'd want to set up a second interview.
Use objective-based formats.
It's important to plan how you'll employ the two distinct interview formats, i.e., one-way and two-way, to enhance your hiring process. The best strategy for using video interviews is to use several formats for various objectives. While live video interviews are ideal for initial rounds of evaluation, one-way interviews are a great replacement for phone screenings. 
Work on building the Candidate's Experience.

To attract top talents from the industry and to build a qualified talent pool, recruiters should focus on improving the candidate experience even in the virtual environment. To increase the candidate's engagement, you can begin by introducing the office culture, explaining the hiring process, and asking relevant questions and work stories from the candidate. You can close the interview by asking for the applicant's feedback and sharing details about the succeeding evaluation process. 
Better choose tools that integrate with ATS.
Before selecting a video interviewing tool, ensure that it is compatible with your existing ATS and is apt for serving your business requirements and demands. Also, to save and maintain data on each applicant, the majority of firms employ an ATS. You may store each video interview on the candidate's profile and share it with other team members by using a video interview tool that links with your applicant tracking system. 
Virtual Interviews: Tips for Hiring Managers
The following tips can be of great help for hiring managers in conducting virtual interviews. 
Test run your video interviewing tools and equipment to ensure that everything remains perfect and works smoothly at their respective places. 

Be crisp with your instructions and make your candidates feel comfortable in the virtual environment. 

Prepare the structure of the interview rounds and interview questions before time. Going unplanned for an interview can give a poor impression of the company's image. 

Use a rating system to evaluate the interviewee.  You can choose to give points for a specific answer, skill, gesture, or in any regard required for the job profile. 

The location for conducting the virtual job interview should be peaceful and professional. 

To gain the candidate's interest in the job profile and increase engagement, you should highlight the company's work culture during an interview. 

The closing of an interview is significant in determining the candidate's experience. Ask for the applicant's feedback and explain the further steps of the recruitment process in detail. 
What's the best video interview software? 
There are hundreds of video interviewing software floating on the internet. All come with advanced features and functionalities. Here we are naming a few that are top scorers in the market:
1. Screening Hive - FAIR & FAST Video Interviewing Software 
Screening Hive is a one-stop destination for all your interviewing needs. The software offers multiple features and functionalities for conducting and managing the interview procedure. As an employer, you can create question templates according to the job profiles and reuse them for every future vacancy. For the interview part, Screening Hive allows the user to create video links, supports recording and sharing, and also provides the convenience of doing practice sessions with the option of retaking and skipping for the candidates. 
2. Hireflix - One-Way Video Interviewing
Not every hiring team is tech-savvy. Therefore, going for a user-friendly recruitment tool like Hireflix becomes crucial. It is one of the easiest-to-use one-way video interview platforms. The software supports ATS integration and is used widely across the globe, majorly by small businesses. The team members can easily record, upload, and share videos without being ace in technology. The tool is best suited for startups and mid-market companies if they're planning to boost the productivity of their talent acquisition team by incorporating technology.
3. RecRight
As said before, integrating ATS with your video interviewing software can save up a lot of time. However, instead of choosing two different software and checking their compatibility, you can opt for RecRight, a video recruitment platform that also serves the purpose of ATS. It allows you to store video responses and check on a candidate's progress throughout the hiring process. 
4. Hinterview
Hinterview is a recruiting software that focuses on building candidates' experience. It allows recruiters to create personalised video messages for clients and applicants. The software provides 100% compliance with GDPR and gives real-time play analytics. The videos can be recorded and shared easily on various platforms. Also, HR managers can check the engagement of the interview with the help of real-time engagement data collected by the software. 
5. TestGorilla
TestGorilla is a recruiting tool that makes candidate screening seamlessly easy and effective. The software offers a growing test library for accurate evaluation and improving the predictive value. The range of assessments includes cognitive ability tests, programming tests, software skill tests, personality tests, culture add tests, language tests, and role-specific tests. Furthermore, to conduct one-way video interviews, TestGorilla allows candidates to upload portfolios, suggests multiple question types to recruiters, and provides a collection of more than 250 formally approved exams. 
6. VidCruiter
The software tool - VidCruiter, allows both pre-recorded and live video interviews. As an employer, you can use the pre-recorded interviews to assist with the preliminary rounds of screening, eliminating the need to conduct unnecessary phone interviews. Moreover, recruiters can benefit from its live interview feature to continue with the further interviewing stages of the shortlisted candidates. Scheduling sessions and time management factor are some additional perks of VidCruiter that helps the recruiter to organise tasks properly. 
Final Thought on Video Interviews in Recruitment
In closing, even after the recovery from the pandemic phase, digital interactions have remained mainstream. The majority of candidates and even recruiters prefer conducting interviews online. The reason is it saves time and money and also provides flexibility. However, the catch lies in choosing the appropriate video interviewing tools and sticking with the best recruiting practices.

Join Our Award-Winning AI Recruitment Software
Demos are a great, fast way to learn about iSmartRecruit.
Connect with us now to learn more!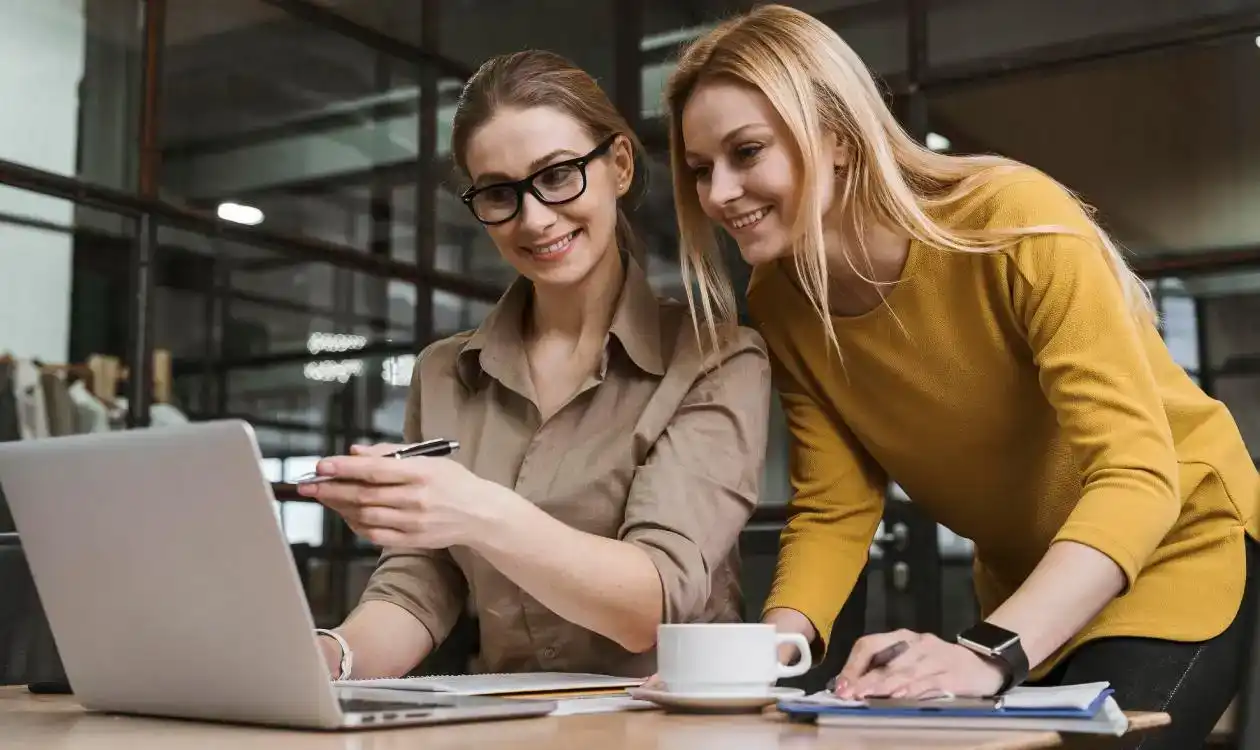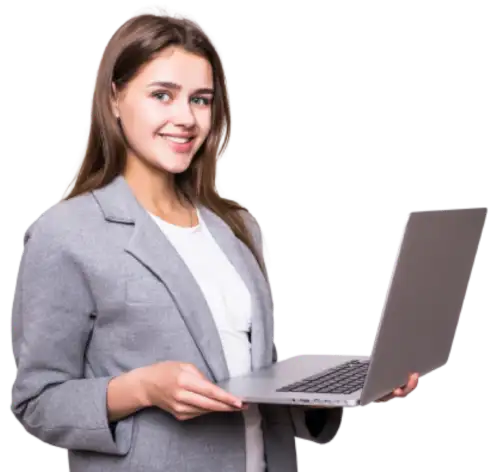 I hope you enjoy reading this blog post.
If you want our team to automate your recruitment process, just book a live demo.