If you want to become a recruiting expert or require bits of advice to upgrade your business, go ahead with this article, where you will find the list of top 12 HR influencers who will keep you updated with the latest hiring trends.
Why Should You Follow the HR Influencers?
You will never be at a loss by following an expert in your field. An expert holds many years of experience, having or involving a great deal of knowledge or skill in a particular area
Thus, it is the best approach for you to follow the HR influencers to stay updated and know about the recruiting trends. 
So far, we all are aware of the labor marketing situation of the past years; the market is going through some significant changes with challenges. And overcoming those challenges is not a touch-and-go thing. 
These HR influencers are creating new benchmarks for the industry and providing best practices to overcome recruitment challenges. The HR Community takes a lot more effort to get the right advice. It is always said that - It is not essential to know what to do. Instead, you need to know what you should not. In the HR Industry, we must keep ourselves updated as we deal with living beings.

The List of Top 12 HR Influencers for 2024 
Here are the Top 12 HR People to follow in 2024. It is easy to get their knowledge benefits by connecting with them through social media. You can find their way of thinking. Here in this blog, you can find all the necessary information about these HR influencers to help you manage your end-to-end HR activities.
1. David Green


David is an Executive Director at Insight222 & myHRfuture.com, serving the companies with Fortune100 firms. He is a people analytics leader, writer, speaker, conference chair, and data-driven HR. 
Before launching his own business Zandel, which provides speaking, advisory, and consulting services on people analytics, data-driven HR, and the future of work, David was the Global Director of People Analytics Solutions at IBM Watson Talent. David has extensive experience helping organizations embark upon and accelerate their People Analytics journeys. He was the Main Stage MC at UNLEASH World in Amsterdam in 2018 - Europe's largest and most popular show on the Future of Work and Workplace Technology.
David is one of the HR influencers and a co-author of the book "Excellence in People Analytics", which gives a unique perspective on People Analytics to provide HR practitioners with everything they require to know as to how to immerse the accurate infrastructure and technologies for data collection to build a culture of analytics in the HR team.
2. Steve Boese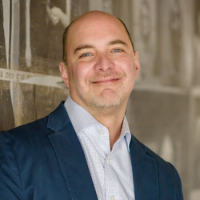 Steve is the CEO of H3 HR advisors and chairman of the HR technology conference. Apart from this, he is an award-winning HR blogger, author, speaker, and moderator. Steve runs the weekly podcast HR Happy Hours, where he talks about the new HR technology and trends and how to manage business peers. He has an immense 20 years of experience working in the HR Industry.
Previously he was a director of Talent Management Strategy and helped Oracle cooperate by forming and delivering the solution for the next generation of Human Capital Management. 
Steve is a leading HR and technology blogger with extensive expertise in Human Capital Management technologies.
3. Meghan Biro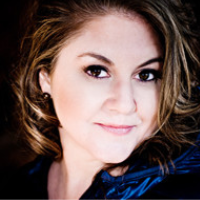 Meghan is the founder and CEO of TalentCulture. She has experience working with hundreds of companies, including early start-ups to well-known brands such as Microsoft, IBM, and Google, to help recruit and empower excellent talent. Apart from this, Meghan has been a guest on numerous radio shows and online forums and has been a featured speaker at global conferences. She is also a regular contributor at Forbes, Huffington Post, and several other media outlets and has been nominated as one of the top 100 Social Media Power Influencers.
Meghan is the high-tech recruiter who constantly writes about HR tech and Talent Management topics on Forbes.com. Her professional background has expanded in recruiting, tech, marketing, branding, and digital media.
4. Gautam Ghosh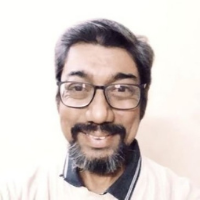 Gautam has achieved specialization in Human Resources, organization development, and how businesses can leverage Social tools for HR. He was a subject matter expert in the human resource and social media area for SHRM India a few years ago. The HRWorld has listed Gautam's blog amongst the top 25 HR blogs worldwide and the Career 100 - a list of the top 100 career-related blogs in English.
Earlier, Gautam was the Director of Talent Branding at Flipkart. Before that, he was leading HR Strategy and Projects at Philips India. Gautam also worked as a freelancer and HR Consultant For a social business firm. He led organizations to leverage HR technologies to build a talent pipeline and improve employee engagement.
Gautam Ghosh is one of the HR influencers who even worked as an HR generalist and learning & development executive in well-known brands; he is often quoted as an authority on business blogging since he has given talks on "Blogging for Business".
5. William Tincup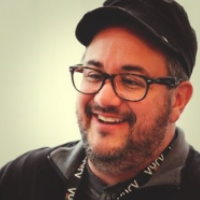 William Tincup, the President of RecruitingDaily, is one of the biggest platforms for HR and recruiters to get the latest updates and trends. He's a writer, speaker, advisor, consultant, investor, storyteller & teacher. He has written over 200 HR articles, spoken at over 150 HR & recruiting conferences, and has conducted over 1000 HR podcasts worldwide.
William runs Tincup & Co firm to help the HR and recruiting team identify the things clearly and find the best solutions to perform the great work. William also works on the board of advisors for many companies, including Wells, Worksense, Wedge, and Optima.
6. Steve Browne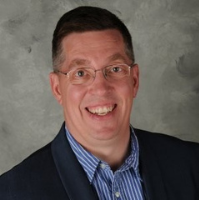 Steve has been working in the HR industry for over 30 years. He has expertise in Employee Relations, Networking, and Company Culture. He has worked in HR roles in various sectors, including manufacturing, consumer products, professional services, restaurants and many others.
Browne is the VP of HR for LaRosa's, a regional pizza chain. Apart from this, he sits on SHRM's board of directors, runs the Everyday People blog and consistently speaks at HR conferences and events. He holds expertise in various areas such as employee relations, networking, and company culture.
7. Greg Savage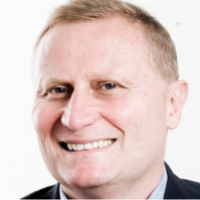 Greg is the Founder and Director of People2people Recruitment. He is the speaker, recruitment and leadership advisor, and author of Savage Truth. He has been listed in LinkedIn 'Top Voices' 2018. Greg has been specializing in the HR field for a long time. He has been voted the most influential recruiter in Australia in the past 60 years.
Greg is a founder of 4 highly successful businesses, a trusted advisor and respected voice across the global recruitment and professional services industries, and a regular keynote speaker at conferences worldwide.
8. Laurie Ruettimann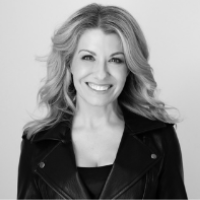 Laurie is the founder and director of GlitchPath. Laurie Ruettimann is a preceding human resources leader who became an influential writer, speaker, and entrepreneur. She has spent nearly 14 years as an HR professional. Her advice has been featured in various publications, including CIO Magazine, Entrepreneur, Fast Company Inc. and many others. She started her podcast "Let's Fix Work'' in April 2018.
Laurie was a contributing editor for The Conference Board Review and a contributor to online ventures such as Mediabistro, AOL, and BusinessInsider.com. Moreover, Laurie shares her wisdom on HR, the latest hiring trends and various technologies. She is also a writer of her famous book "Betting On You: How to Put Yourself First and (Finally) Take Control of Your Career".
9. Tim Sackett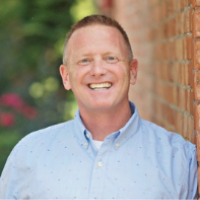 Tim has worked for 20 years as the Executive HR in the Talent Acquisition Industry. He has also worked for Fortune 500 companies such as healthcare, retail, dining, and technology. He is the president of HRU Technical Resources. 
Tim is president of the Association of Talent Acquisition Professionals(ATAP) and the author of the best-selling book "The Talent Fix: A Leader's Guide to Recruiting Great Talent". In 2018, his name was listed in the Top 10 Global HR Influencers by Workforce Magazine.
10. Trish McFarlane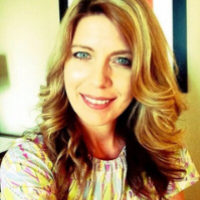 Trish is the CEO and Principal Analyst at H3 HR Advisors and has been hosting podcasts along with Steve Boese - HR Happy Hour; Trish is also a co-founder of the HRevolution Conference and Women of HR blog.
Trish holds more than 20 years of experience in public accounting, PR, healthcare, manufacturing, and IT. She has expertise in leadership development, change management, talent management, social media for business and many more.
11. Josh Bersin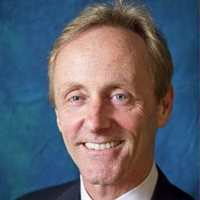 Josh Bersin, the director of Bersin & Associates, which is currently known as Bersin by Deloitte, is the keynote speaker, advisor, educator, leader, and personal coach to HR and business leaders across the world.
Following his goal to create a better work-life worldwide, he helps HR professionals and companies by leading and educating them in all aspects of corporate HR, talent management, recruiting, training & development and workplace automation.
12.  Jeanne Meister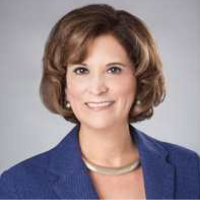 Jeanne Meister is the HR advisor and a partner of the Future Workplace who helps organizations redefine the future of the workplace. With her profound experience in corporate learning, Jeanne Meister was awarded the Distinguished Contribution in Workplace Learning by the ATD.
In addition, Jeanne, who is a workplace visionary, also contributes her excellence in thought leadership in multiple publications such as Financial Times, Fast Company, Forbes, Harvard Business Review, Harvard Management Update, Journal of Business Strategy, SHRM, HRPS, TRAINING, T&D Magazine, Outlook, a publication of Accenture, People & Strategy Journal and Workforce Management with her specialization in future of work, Corporate University Design, Talent Management, Better Employee Experience, Leadership Development and Executive Education.
Final Lines about HR Influencers
We all require some inspiration to drive excellence in our work; if talking about the consequences of the global pandemic, the industry that faces more challenges, irrespective of the worldwide crisis, is the recruitment industry. Although the above listed are the best HR influencers across the globe who never fail to motivate organizations, lead and guide them to leverage new technologies and automation to establish the future of work.

Join Our Award-Winning AI Recruitment Software
Demos are a great, fast way to learn about iSmartRecruit.
Connect with us now to learn more!