Unlocking Excellence: How HitContract Elevated Hiring Quality by 38%.
How HitContract Elevated Hiring Quality by 38%.

Resumes play a major role in candidate shortlisting during recruitment. Many candidates are rejected even before the interview because their resumes weren't appealing. A lot goes into making a perfect resume that can catch the attention of the recruiter or ATS (Applicant Tracking System).
Gone are the days when candidates submitted their resumes in print format to the recruiters. At present, resumes can be submitted online by email or any other digital channel.
With studies finding that visuals are processed 60,000x faster than text, a video resume will get your message across straight away and could pique the interest of a recruiter who has been filtering through paper resumes all day.
People remember 10% of what they hear, 20% of what they read, and 80% of what they see and do. So, by watching your resume instead of reading it, recruiters are more likely to remember you when the time comes to hire a candidate.
According to recent trends, video resumes are being preferred by recruiters as they give an edge to the candidates. Continue reading to know more about resumes in video format and how to make them.

Importance of Video Resumes
A resume in video format could boost your chances of getting hired. Some benefits of such resumes are -
According to scientific research, human minds can easily comprehend information shown in a video compared to any other type of content. The recruiter can easily know about your competencies and experience by seeing your video. The recruiter doesn't have to read the textual version of your resume to make a decision.

When you speak confidently in front of a camera, it highlights your communication skills. The recruiter has to assume your personality by reading a textual resume. By sending a video to the recruiter, you can showcase your personality.

Even though making a resume in video format is a trend, not many candidates follow it. Some candidates don't even think about embedding a video while mailing resumes to recruiters or HR consulting companies. You can stand out among the crowd by sending a resume in video format to the recruiter.

If you are sending a video about yourself along with a textual resume, it highlights your enthusiasm. Even though the recruiter hasn't specifically asked for a video, you still mailed one. It shows that you have put in some extra effort and are dedicated to the job opening.
In the recruitment world, the first impression is often the last one. By sending a resume in video format, you make a good first impression on the recruiter. Many other soft skills like body language and presentation skills can be demonstrated by sending a video to the recruiter.

As you can see, there are numerous benefits of sending a resume in video format to the recruiter. However, sending only a resume in video format to the recruiter isn't advised.
One must understand that such a resume isn't replacing your traditional textual resume. Instead, you are combining a video with your textual resume to create a good impression in front of recruiters.
If the job opening details state that you can submit a resume in any format, you can go for a video alone. Otherwise, try to attach a video with your textual resume.
Resumes in video format still have a long way to go. While mailing a resume to the recruiter, you can drop them a video link. Most email service providers allow a maximum file size of 25 MB for a single mail.
How to Make an Effective Resume Video?
We can make a video resume to evidently show that we are putting in the extra effort. Your resume video should be professional without any audio/video issues.
You need a good camera recorder, quality microphones, and studio-quality lighting for making a professional video resume. These gadgets will help you add a professional touch to your resume video. Besides these gadgets, you also need a video editing platform to make an ideal resume video.
A video editing platform/software will let you add transitions, overlays, animations, text styles, and many other elements to your resume video. You can fix any audio/video delays in your resume video by putting in editing efforts in any video cropper. Not to forget, the time taken to create a professional resume video will decrease after using a video editor.
Suppose you are applying for a software engineer post and know nothing about video editing. However, you decide to send a resume video for applying for a job opening.
In such a case, a video editor will help you make a professional resume video even though you are a newbie in video-making. You don't have to spend much for video editor access. Many reputed video editors also provide a free version of their editing platform to help beginners.
Where Can You Use a Video Resume?
You can mail your video link along with your resume when applying for a new job. However, some industries value resume videos more than others because video editing skills are required in those industries, and recruiters are looking for candidates that possess them. Some industries where video resumes might be highly valued are as follows -
If you are applying for a job role in the media/entertainment industry, you need to send a video to the recruiter. Consider a media company that is looking for a new presenter. If you send a video, it will highlight your communication and presentation skills. Similarly, you can send a video to the recruiter to highlight your on-camera skills when applying for an acting role.

You can use resume videos when applying for a job role in the fashion industry. You can highlight your designs by sending a professional video to the recruiter.

If you are applying for a marketing position, you can send a video resume to the recruiter. Most companies use video marketing to drive sales and elevate customer engagement. You can add some editing effects in your resume video to catch the attention of the recruiter.

Tips for Making an Effective Resume Video
Some tips for making an effective resume video in 2022 are as follows -
Try to act natural while recording yourself for a resume video. Recruiters are experienced and recognize when a candidate is exaggerating.

Don't lie while speaking about yourself in a video. According to stats, more than 70% of resumes contain exaggerated or false statements. Keep it real to boost your chances of selection.

Don't use personal pronouns while making a resume video. Also, try to include industry-oriented words to catch the recruiter's attention.

Besides showing your personality and technical expertise, showcase your emotional experience as well.

Common Mistakes to Avoid in Resume Video Creation
By now, you must have a fair idea of what video resumes entail and how you can create them. It is true that video resumes are more engaging and show your creative side.
However, there are some common mistakes that you must refrain from committing when it comes to video resumes. These errors might not portray your skills in the best light. Some of the most common mistakes are listed below.
Not being prepared
If you are not fully prepared to record your clip, don't hit the start button. Creating a sloppy and unplanned video will not give a good professional impression.
It is highly recommended that you write a script for your videos before you jump into the recording process. You must memorize the script and act accordingly while recording. This will help to track your progress during video resume creation.
Always begin by introducing yourself and answering the most important question, i.e., 'why are you applying for the job?'. Once you have addressed this question, start talking about your hard and soft skills and the experience that you have gained in your past jobs. Your video should not be over 3-4 minutes.
Using a proper equipment
Not using a good camera is highly counterproductive to your resume creation efforts. Always opt for cameras that offer a good resolution and have HD recording features.
Most smartphones today have a great camera that can be used for creating a video resume. However, if your camera is inadequate, make sure that you borrow or purchase one before you start filming yourself.
Poor video quality is never pleasing to our eyes as we have become accustomed to watching high-resolution videos. Also, if you are using a smartphone camera, make sure that you have switched to landscape mode for recording.
Recording against a noisy background
Never record videos for resumes against a busy or noisy background. A cluttered and shabby background can not only be distracting for viewers but also very unpresentable.
It is recommended that you shoot the video with adequate lighting. Choose a room or space that has the required natural lighting. However, if that's not possible, you can buy or borrow some background lights to shoot your video properly. A plain-coloured wall is always a good choice when filming at home.
Start Making Resume Videos Now!
On average, 250 candidates apply for a corporate job role. Out of those, around six candidates receive the call for the interview. In the end, only one will be bestowed with the job offer.
Sending a resume video will make you stand out from other candidates. Start making resume videos for getting job offers in 2022!
Join Our Award-Winning AI Recruitment Software
Demos are a great, fast way to learn about iSmartRecruit.
Connect with us now to learn more!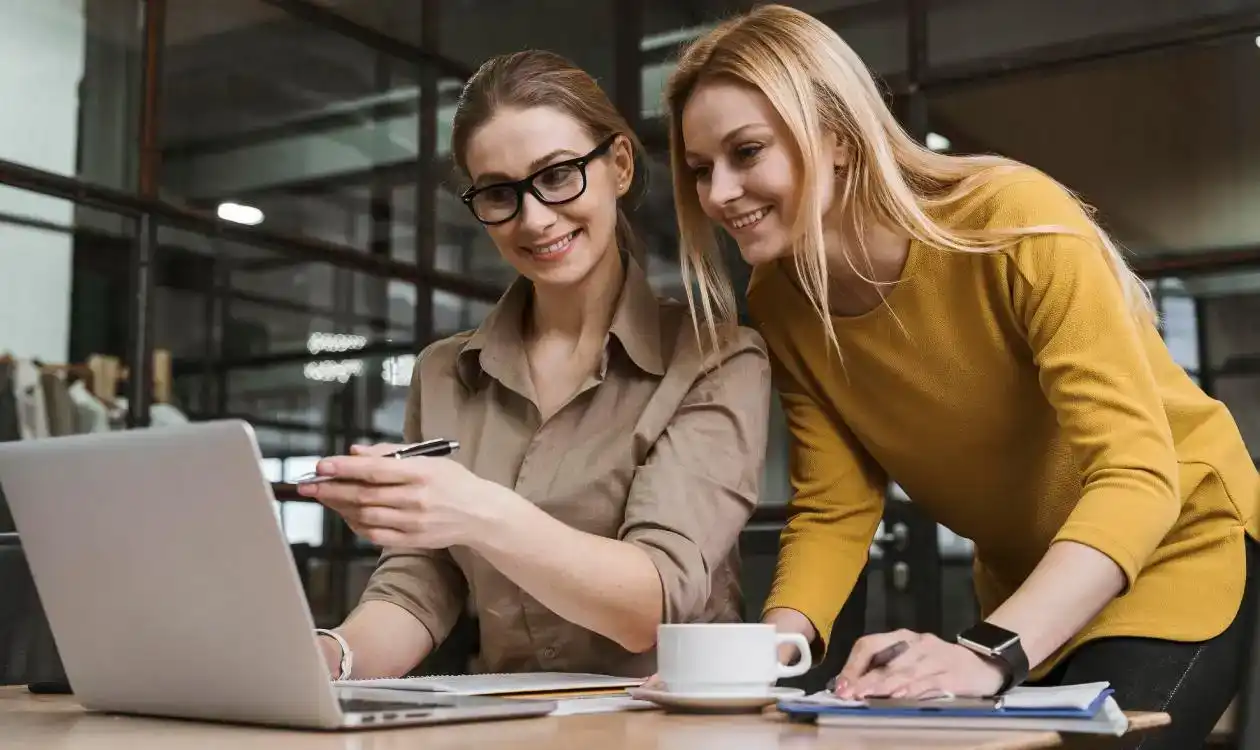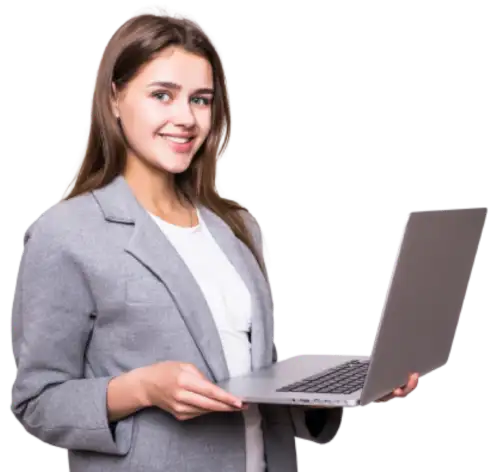 I hope you enjoy reading this blog post.
If you want our team to automate your recruitment process, just book a live demo.