Unlocking Excellence: How HitContract Elevated Hiring Quality by 38%.
How HitContract Elevated Hiring Quality by 38%.

Want to know to create a referral program? Or have confusion between employee referral and customer referral program? Then must follow this blog and know everything about the referral program.
Employment is all about networking and expanding your contacts. As a good recruiter, you need to communicate with so many people in a day. It's not just communication it is going to help every recruiter when they want some manpower.
There are basically two ways to fill the requirements of the manpower:
In-house Recruiting 

Recruitment and HR functions Outsourcing
In terms of filling the positions quickly and cost-effectively, recruiters rely on the first method of recruitment as it is not so complicated.
This kind of internal recruiting can be beneficial in many ways. To implement/apply this method in your recruiting within your organization, you need to build a strong employee referral program for your current employees.
What is an Employee Referral Program?
The referral is another word for "Reference" and "Recommendation". Word-of-mouth marketing is one of the productive ways to promote the employer's brand. 92% of people trust the reference of their friends and family over any other type of advertising.
The Employee referral program is one of the productive ways to recruit new hires by avoiding bad hires. In this referral program, existing employees of the company recommend candidates to the company. And this recruiting strategy helps companies to hire top talent in many ways; this is proven in the research.
This technique and process of hiring are known as the internal method of finding a candidate or internal candidate source.

What is a Customer Referral Program?
In the customer referral program, the employer promotes his product and brand to the new customer through the referrals, usually word-of-mouth. That is also known as Referral Marketing. 
The customer referral program has three main factors: target promotion audience, strong employer brand, and motivating rewards. By utilizing these three primary factors, the customer referral program turns into a successful referral program.

This is an old marketing strategy that is accomplished by encouraging existing customers and other rewarded customers to recommend your product and services to the other people around them.  
What is the Procedure for a Complete Employee Referral Program?
Let's see the step by step procedure of an employee referral program that can attract more employees to take part in it.

This is the simplest way to fill up the positions with quality candidates. Let's see how to do the above practices in the right way, so you can build an effective referral program.
Step #1: An announcement in the organization
In an In-house Recruiting, when you come across any open position, your first job should be announcing it in your company. You can use flyers and posters that your company is going to run an employee referral campaign.
It is very important to make aware of your people about the processes. Try to catch their attention, so you can build a strong repo of your employees from the beginning.
Step #2: Mass email campaign
Mass emailing could be the key process while going for the referral program. If you have a big organization and you are not able to talk to every employee about the referral program, you can drive an automated mass mailing campaign within your premises.

So every member gets to know about the program you are going to prepare for. You can have some default templates too. So whenever you run this kind of program again, you can directly use the templates.
In this email, you can mention the following points:
Why do you need to hire new people: like you are a growing company and you want to expand your business in certain areas etc.

What will be the procedure: like how your employees can take part in this program. You can also put some forms to fill up and confirm their participation.

What would be the benefits of taking part in the process: you can give your employees a glimpse of the processes and what benefits they can get out of this. You can give some incentive or a gift voucher or something more creative you could deliver.

Step #3: Candidate mining
This is quite an easier process than other processes. You just need to grab all the candidates you got from your employee as a reference. You can create a great candidate database out of this process; this is called candidate mining. You can create different talent pools for bifurcation also. This database can be used for future purposes also. In this manner, this easiest process can work very effectively while searching for new candidates.
Step 4: Selecting & recruiting
This is just a normal process for a recruiter. You can screen the candidates; you can call them, schedule for the interview process, and so on.

This could be another simplest process. You can keep your database so clear that you can see which current employee is giving a good amount of quality candidates. You can select the candidates according to your needs and immediately start with the onboarding process. You can also have some automation in your processes so your employees can get the notification on the processes.
Step #5: Referral bonus
Here we are doing something additional. You have to pay your employees for their participation and interest. There are so many ideas to make your candidates feel rewarded. You can mention some salary plus or a gift card or a vacation coupon. You can also make them an employee of the month or something like this.
A referral bonus can be counted by the number of hires you did. You can have proper data with the details. You can also prepare certain charts and reports out of this process and promote on your social media walls.
How to Build an Effective Customer Referral Program?

#1: Set goals
Before organizing a customer referral program, observe everything, and ask questions to yourself.
What are you expecting from this referral program?

What is your target, and what do you want to achieve?

Are your goals related to growth and revenue?

Is there any need for retention in the process?

Does your company require extra trust-building?
Set goals for yourself that make your path of organizing the referral program.
#2: Identify how the referrals are coming to your business
This whole process must include the sales and marketing teams in order to support and know who is accountable for creating customer relationships. Moreover, take knowledge of how they are dealing with referrals and their variety of moves toward referral customers.
This all information forms a graph of your current state, like where you already are.  Therefore, you will use your energy in the right direction.
#3: List out all possible referral source
In the journey of business, your business always has customers, some are your present customers, and some are the ex. In short, your business always has customers. List out all the customers with whom your business is on good terms. Also include leads, vendors, and industry leaders in that list.
#4: Make a plan to reach out
From the vast list of sources and advocates, forge the incircle contact, i.e., narrow down the list. Check out the list and think about which source or advocate will do marketing of your brand the way it is needed.
Think about who should include in inner circle contact with whom your business has a standout relationship. Do you have any existing customers who will stand for your referral program? But always, remember don't try to overboard your contacts.

#5: Fix your incentives
There are two types of referral programs: incentive-based and non-incentives. It has been proven that non-cash incentives are 24 percent more effective than the cash incentive program.
In this phase, you have to decide about the incentives according to the list of inner contacts. Choose the offer as per the contact and advocate requirements. Determine the offers in a manner that at the end of the day, you will also receive something.
#6: Create an alert resource for the customers
Once you have decided to arrange the referral program, consider the resource that will alert your customer well. And, afterwards, promote and promote. You can choose an email campaign for reminding your inner circle about the referral program's existence.
Newsletter

Blogs

CTAs and email signature

Product updates
After constructing the outline of the referral program, you will be able to identify the type of resources needed by the different contacts.
Bottom Line About Effective Referral Program

This can make your company brand stronger. This also helps you in making your employees more engaged with the company culture. If you make them brand ambassadors, they can deliver you more potential candidates from their circles.

Additionally, this can help in improving your current employees' work efficiency too. If they feel noticed and cared for by an organization, they will work more productively. So start building your employee referral program today.

If you want to manage your end-to-end employee referral program through an ATS, you can try iSmartRecruit - The best ATS System that allows you to manage campaigns like this. To see how it works, you can ask for a Free Demo from the sales experts.
Join Our Award-Winning AI Recruitment Software
Demos are a great, fast way to learn about iSmartRecruit.
Connect with us now to learn more!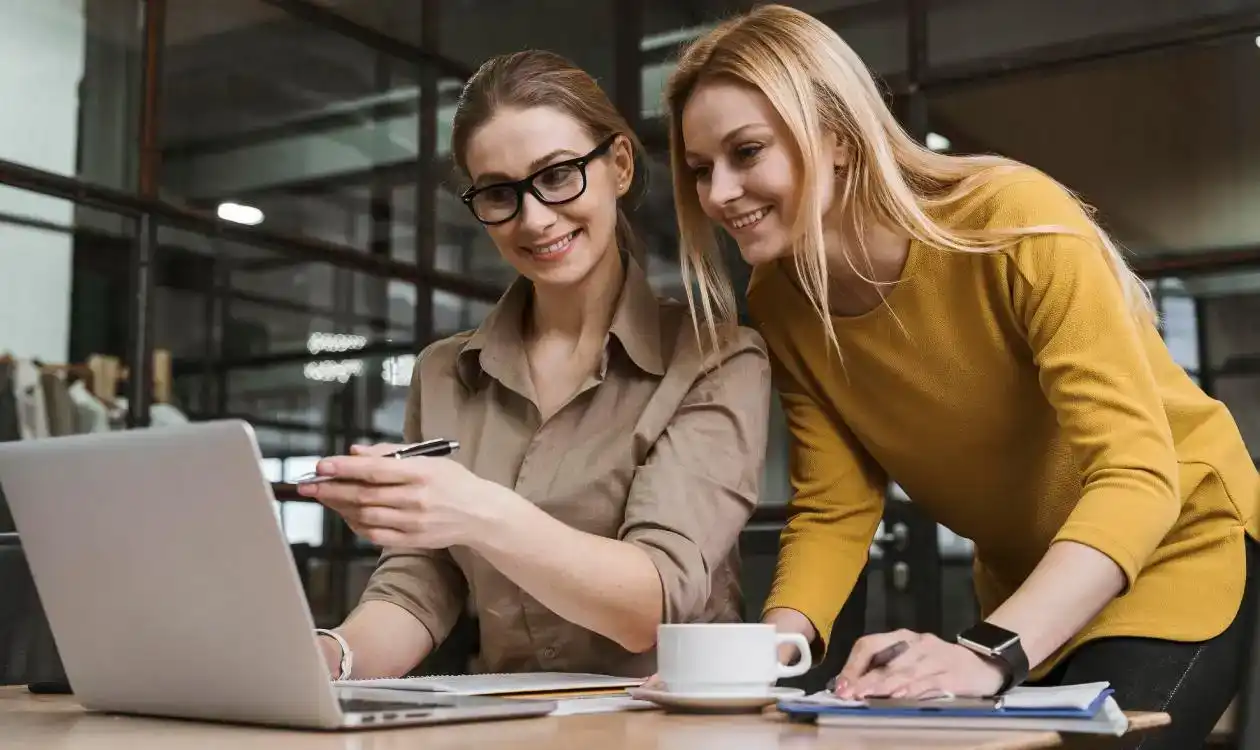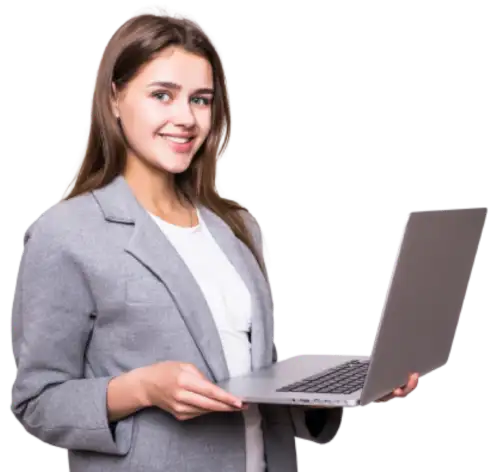 I hope you enjoy reading this blog post.
If you want our team to automate your recruitment process, just book a live demo.